The #1 applicant tracking system for you and your candidates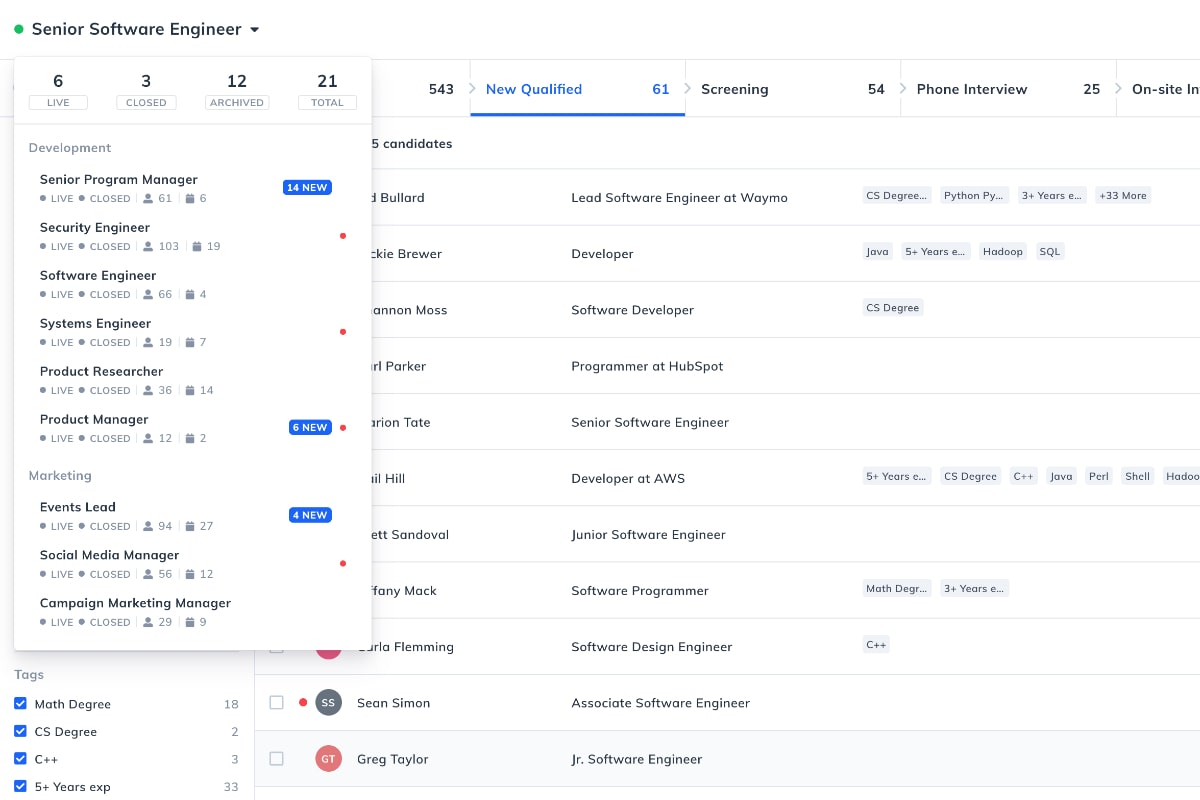 Effortlessly manage your jobs and teams
Manage multiple jobs at the same time, organised into teams, switch seamlessly between each one to stay on top of your hiring and keep all your jobs organised.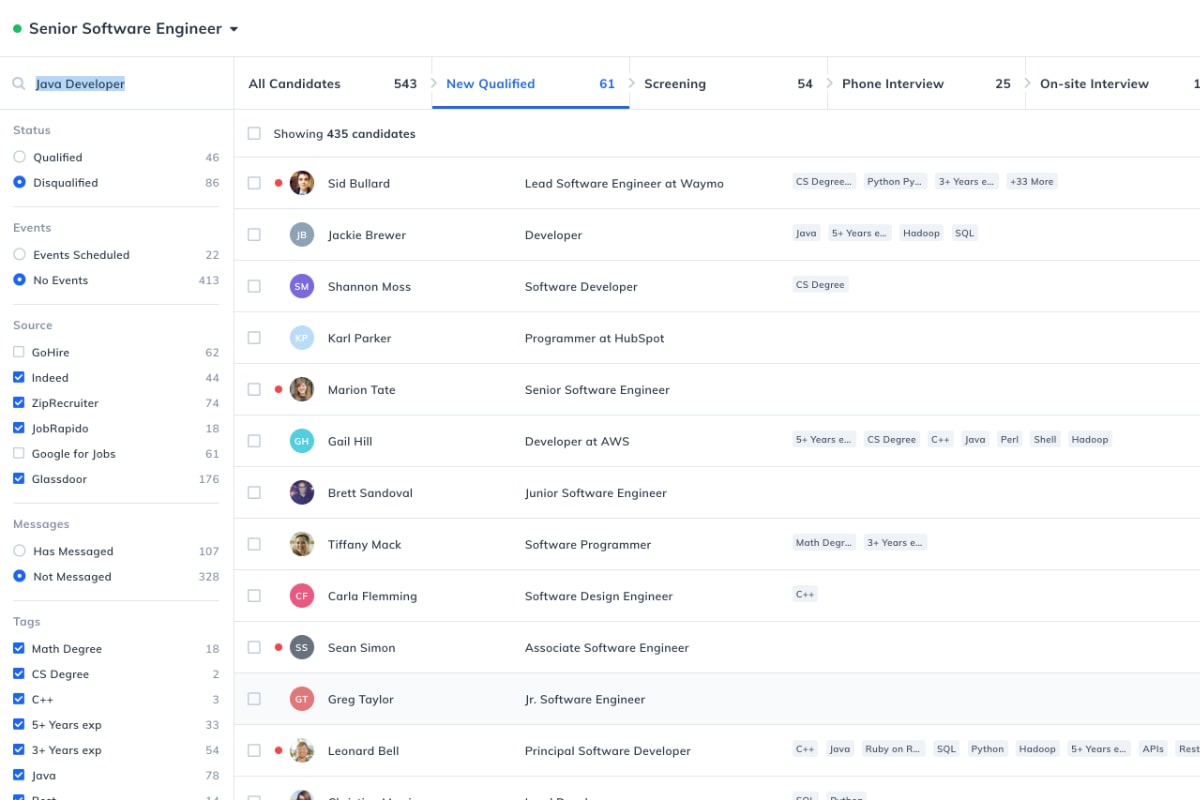 Improve your teams hiring productivity
Spend less time on menial tasks with ratings, filters and search. Easily find and target specific candidates in your applicant tracking system, rate the best, filter the disqualified, and search for the applicants you want to take through to interview.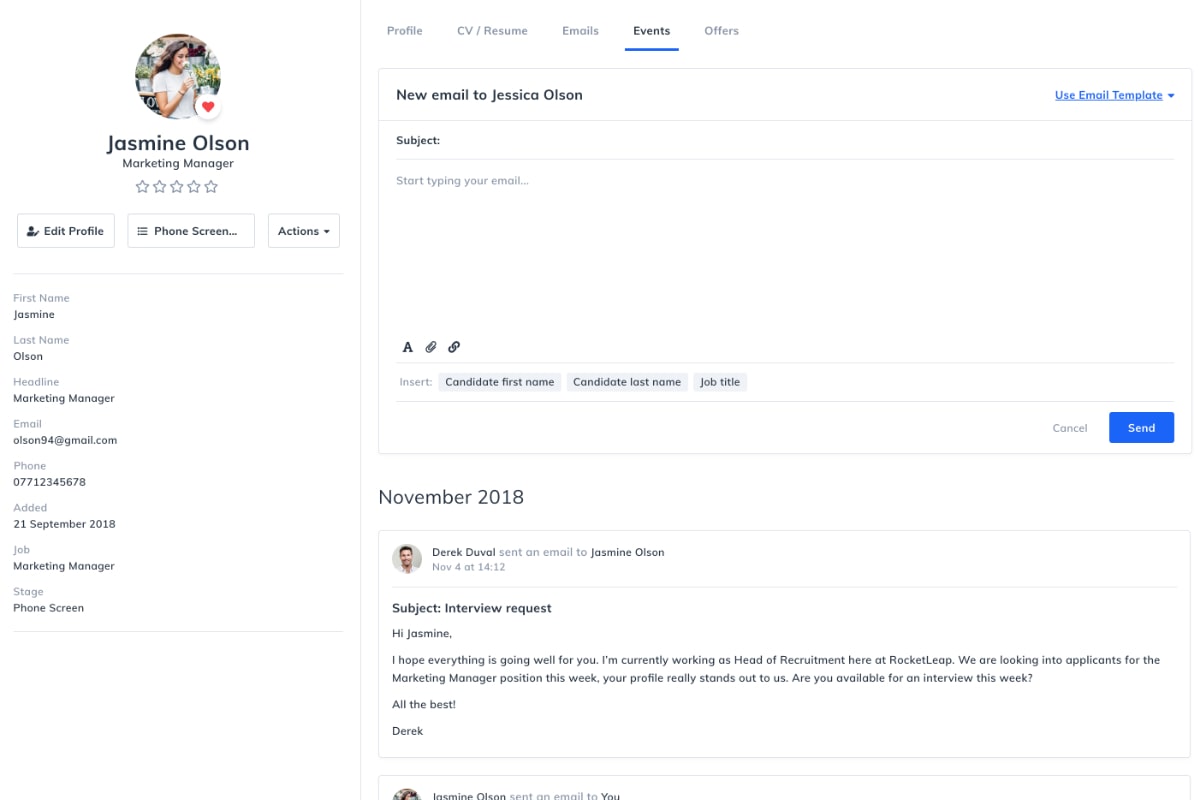 Get rid of boring paper CV's
Bring candidates to life with beautiful rich candidate profiles and all the data you'll ever need packaged in one easy to view profile card. Plus, you can switch through 100's of profiles in seconds to save yourself time.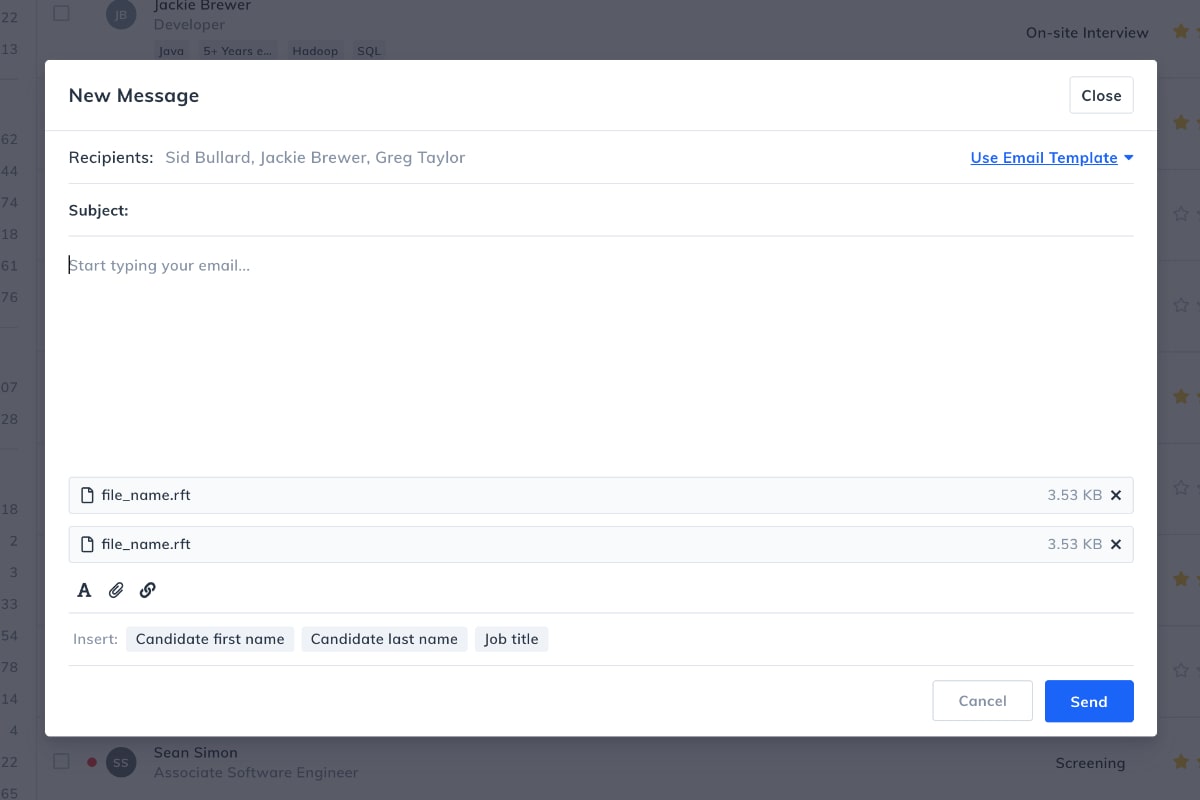 Save time with templates
Make your hiring campaigns more efficient with pre-filled email templates. Create unlimited email templates and send bulk messages to candidates for interview requests, offer letters and so much more.
Get even more powerful recruiting tools with the GoHire applicant tracking system
Uncover your perfect staff
Discover the best candidates most relevant to your business with real-time messaging, and save time on pointless interviews.
Keep a record
Keep a track of your teams thoughts and feedback with notes - giving you the best data to uncover your ideal employees.
Instantly import your data
Got old CVs to import? No problem! Import your existing data and keep your hiring data stored securely in the cloud.
More applicant tracking system features
Explore more of our product stack and see exactly how you can GoHire will transform the way you recruit top candidates.
Applicant tracking system trusted by 1000's

"GoHire has improved our hiring process from the get-go. We can now free up time to focus on the things that matter, the people."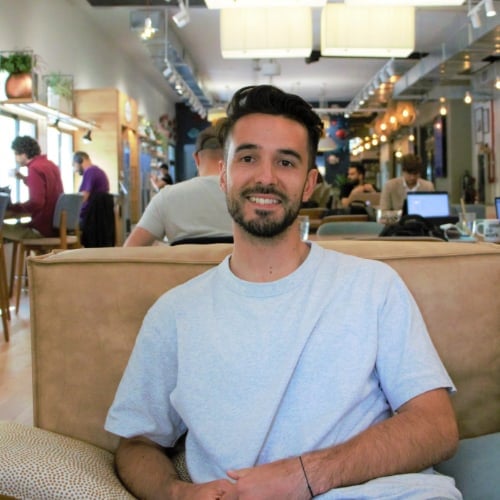 Sebastian Ibarra
Happiness Specialist

"We have a professional careers page that I can share with everyone. GoHire has solved our hiring problems and we couldn't be happier with it."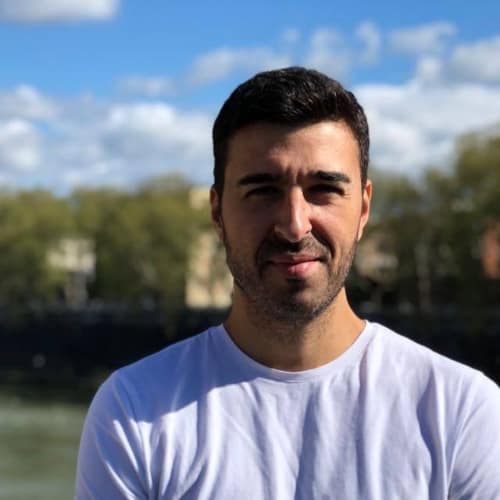 "GoHire helped us avoid the dreaded spreadsheet to manage our applicants. Its reasonably priced for its features instead of being priced because of the industry." "GoHire has improved our hiring process from the get-go. We can now free up time to focus on the things that matter, the people."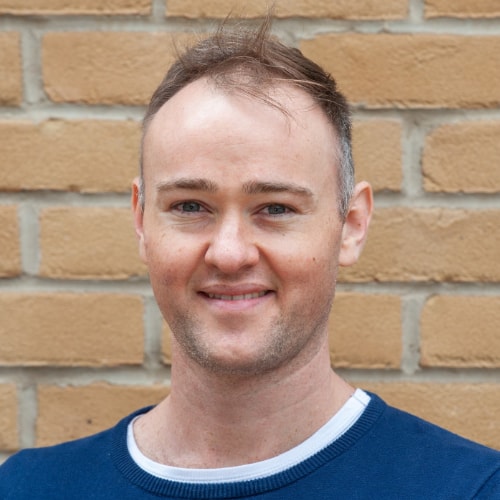 Luke Robbertse
Technology Operations Manager

"GoHire has made the task of posting a position almost effortless. Exactly what we were looking for."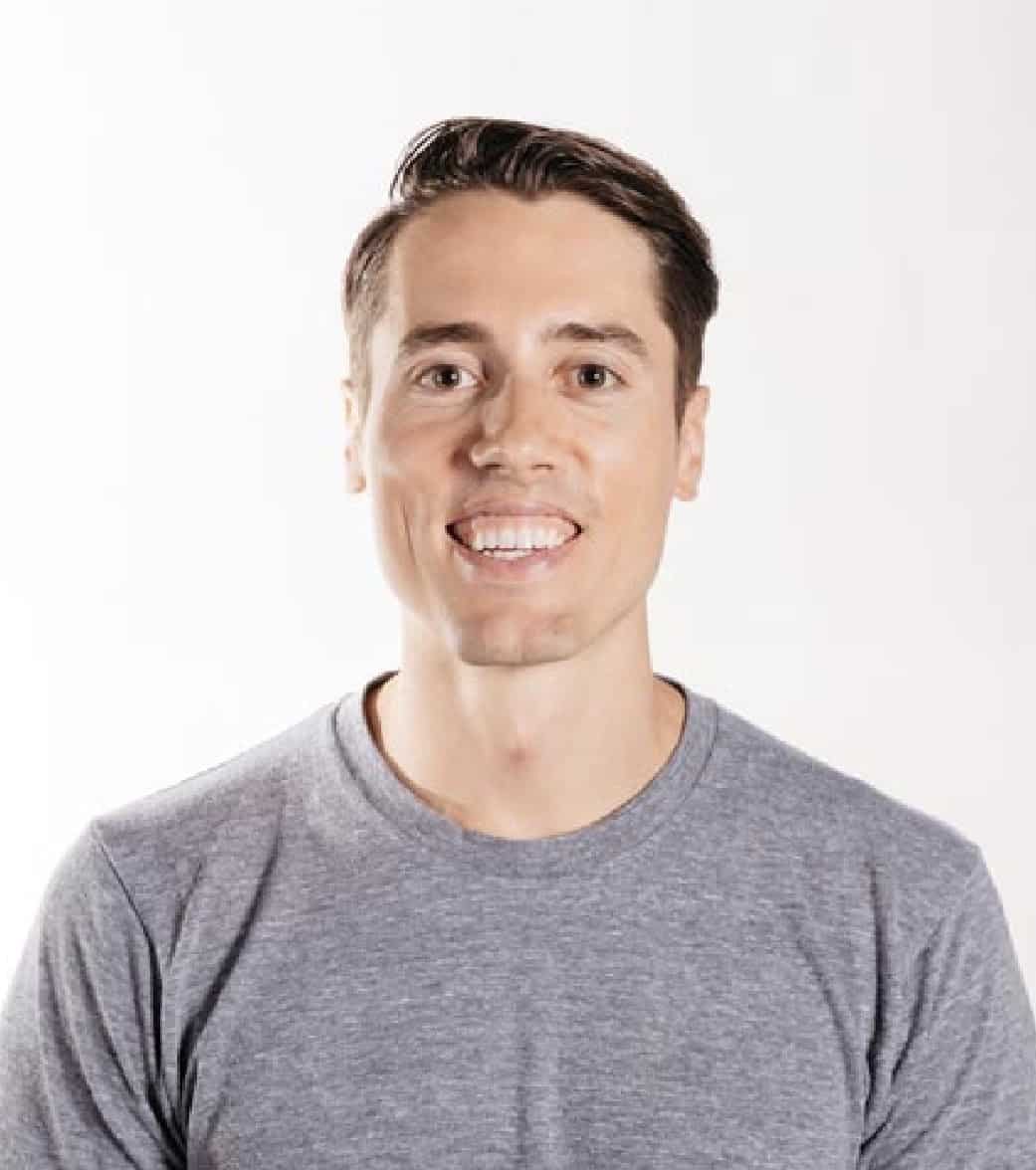 Get started with GoHire
Sort out the stress of managing recruitment and give candidates and coworkers a better hiring experience.