Send free employee engagement surveys in 3 simple steps and get vital feedback, instantly 💥
Add your details
Start by adding a few basic details about you like name and company.
Choose your survey
Select from 6 pre-built surveys to send to your employees.
Monitor feedback
Choose your launch date, confirm, and watch the responses come in.
#1 Best free employee engagement survey tool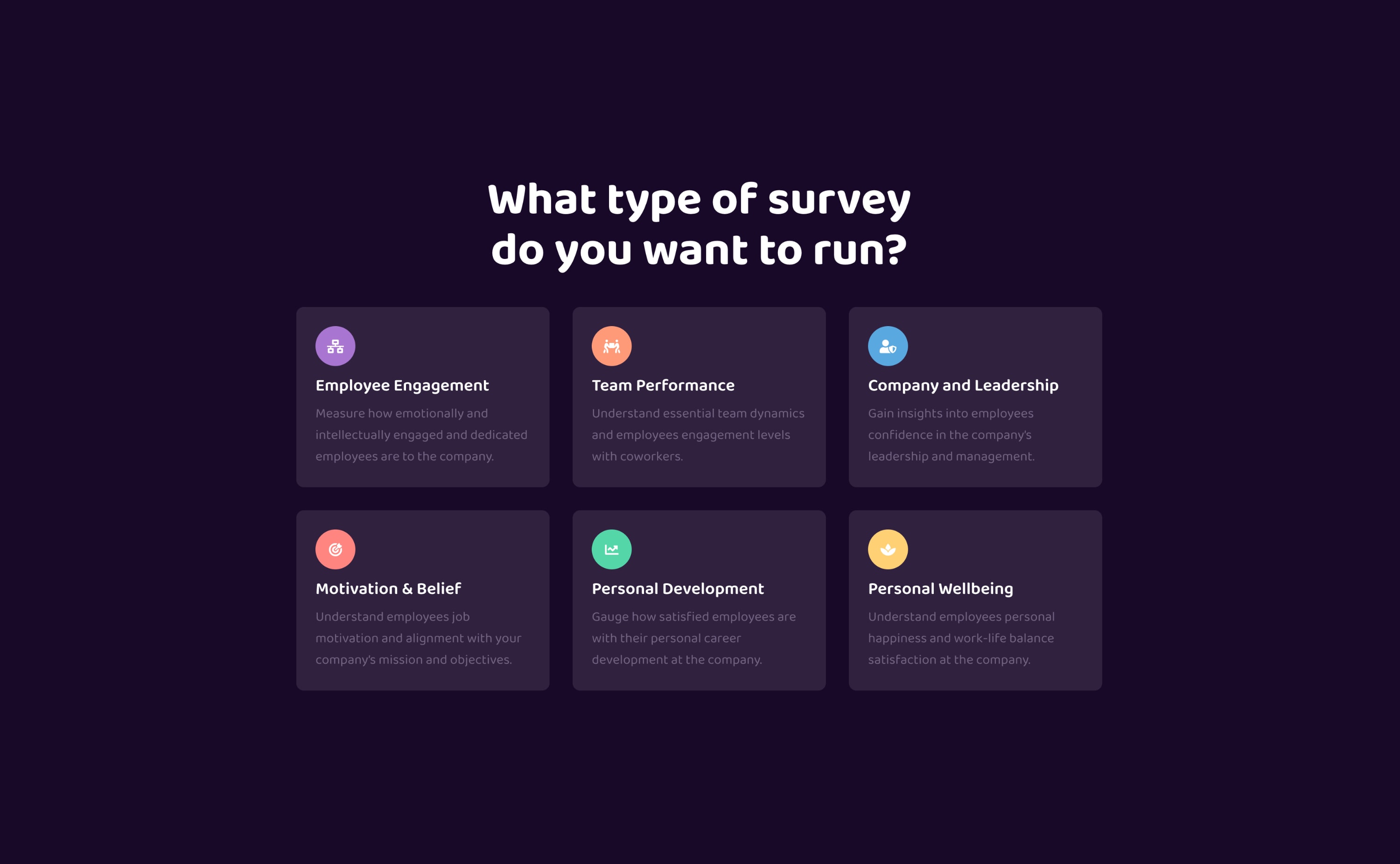 Employee engagement surveys
Save time with pre-built employee surveys & ask the most valuable questions
Get 6 pre-built employee surveys to choose from, created by academics, giving you a deeper insight into employee happiness and overall engagement across your company.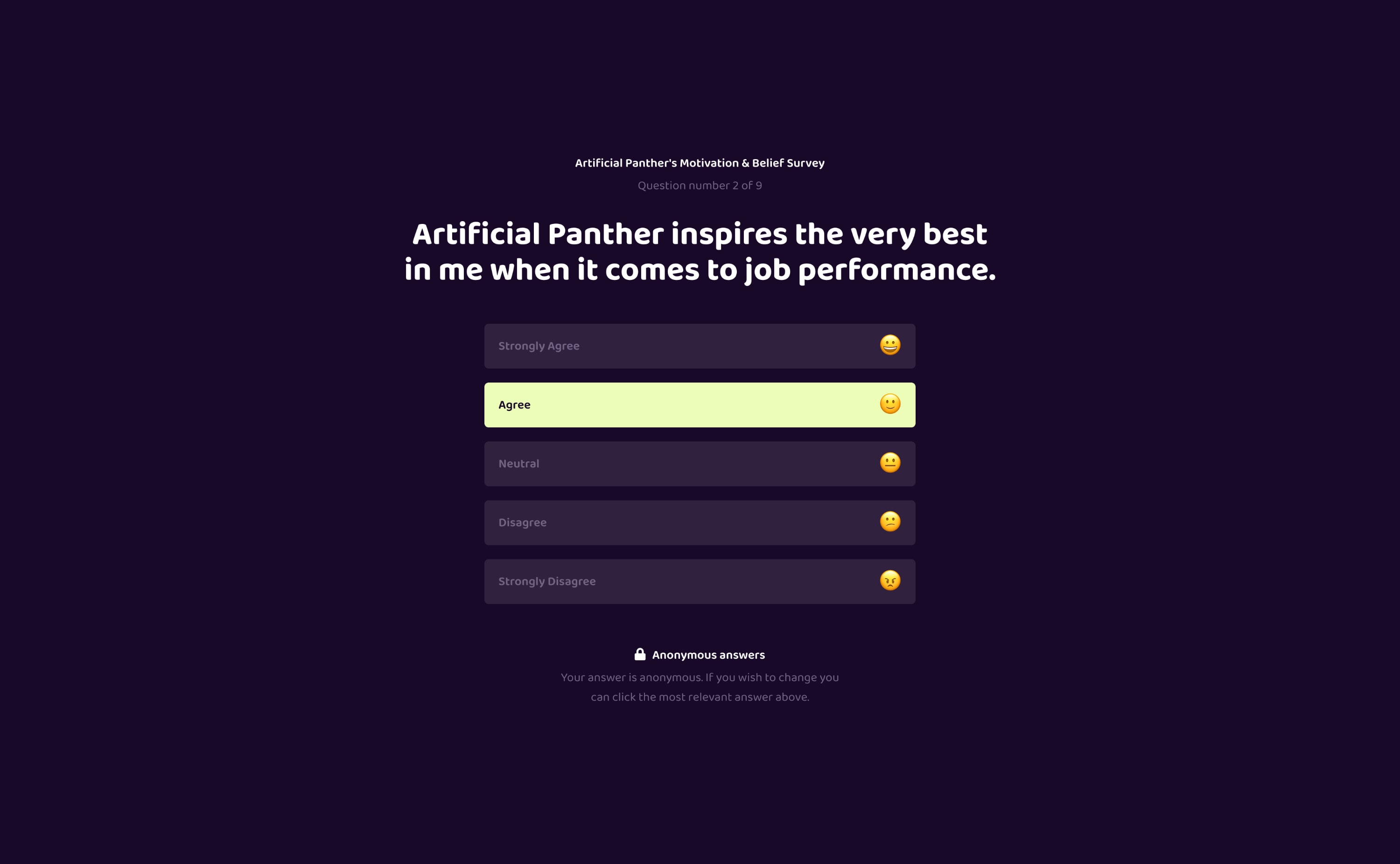 Monitor employee engagement
Automatically send, monitor, and analyse employee engagement feedback
Send employee surveys directly to team member inbox's where they can respond to each question in seconds, giving you the data needed to monitor progress, make informed decisions and improve company culture.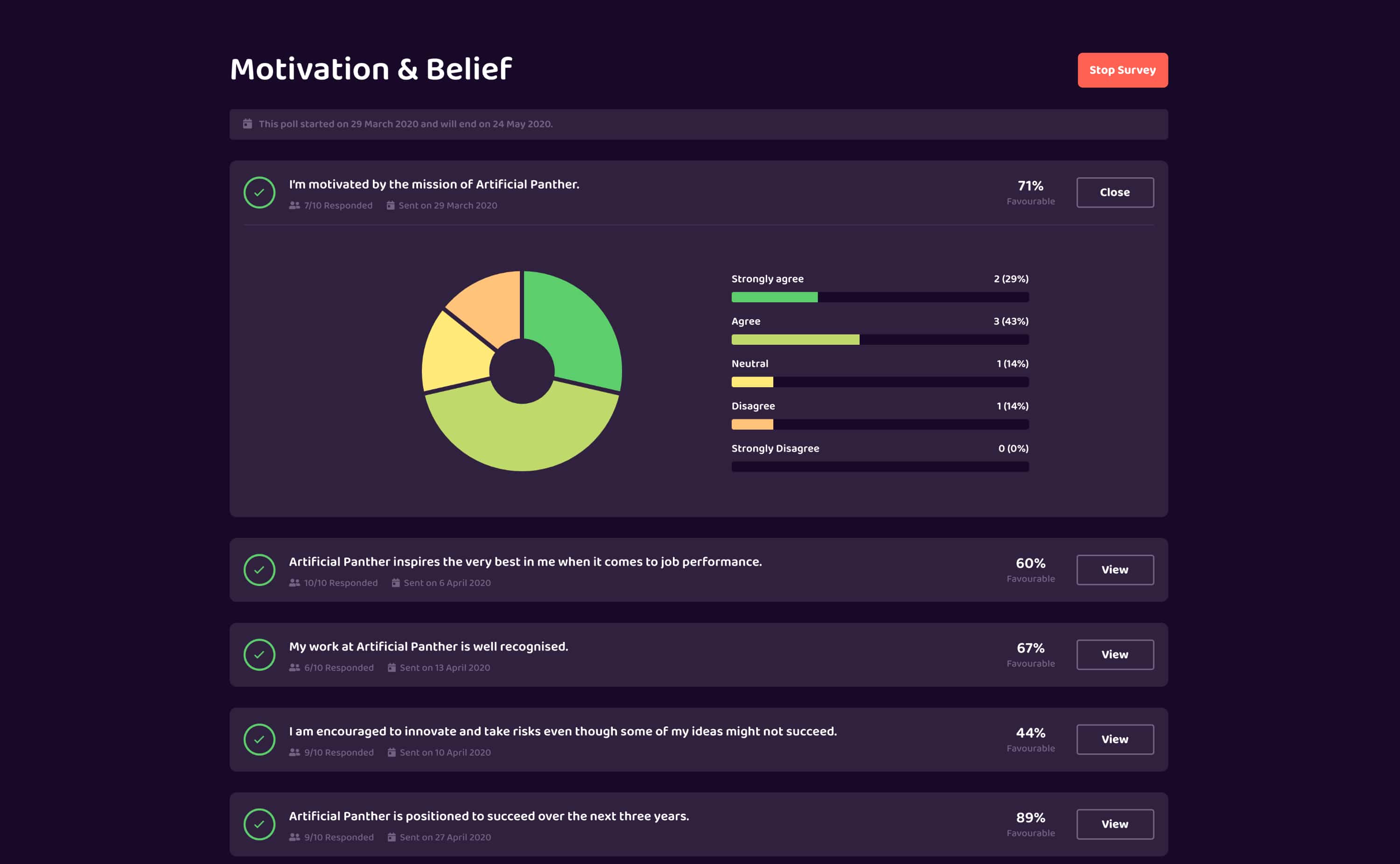 Employee engagement feedback
Get actionable data you need to understand employee happiness better
Put survey data into action and start improving team performance with valuable insights that make it easy to increase employee productivity and create a better working environment.
Free employee engagement surveys FAQ's
What are employee engagement surveys?
Unlike traditional employee surveys, GoHire's free employee engagement surveys send to staff on a weekly basis over a set period of time. This new way of gathering vital employee happiness data will give you critical insight to help improve company performance. Find out more about employee engagement surveys here.
Why are employee engagement surveys free?
This is a free tool we have developed at GoHire to help companies improve productivity and happiness amongst all employees across the business.
How do I get started?
Simply click the button above, add your details, choose the survey you want to send, then click confirm. All team members you add will get an email every week where they can anonymously choose the most relevant answer. You can keep track of all your surveys at any time.
Can I stop a survey?
Yes, you can stop a survey at any time after you have scheduled it.