The Company
Hellotickets is a live event ticketing platform that enables teams, music promoters and theatres to capture the maximum value of their international fans.
They're building the largest global marketplace for travel experiences, from a Broadway musical show to a helicopter tour in Rio de Janeiro.
Although a young startup, the Hellotickets platform is already present in 15 countries — all with their local currencies and payment methods. If you like global e-commerce, this is a dream come true.
Financially backed by key players in the entertainment and travel industry, like LCD Soundsystem's James Murphy and Sony Music's Managing Director.
Their team includes early employees and top executives at Ticketbis, one of the most successful Spanish startups that was sold to eBay for $165M in 2016.
With 22 current employees, they are consistently growing their team, as such, they needed a platform in place that helps manage that employee growth.

Industry
Entertainment & Events
Website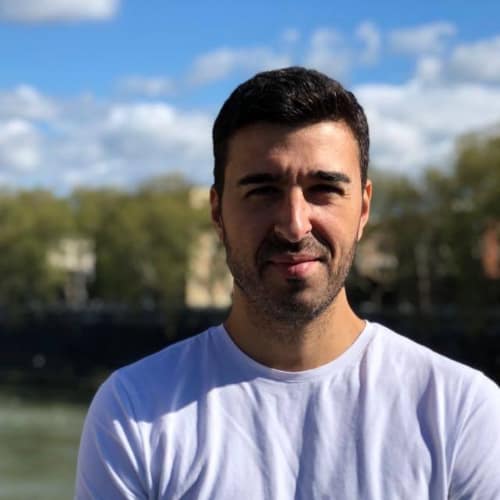 "We have a professional careers page that I can share with everyone. In such a competitive industry, we need to be constantly in search of new talent. GoHire has solved this problem and we couldn't be happier with it."
Jorge Diaz Largo - CEO at Helllotickets
The Problem
Prior to using GoHire, Hellotickets were using LinkedIn sponsored ads, which for a Startup was far from being ideal.
"The problem of something like Linkedin is that you have to pay every time someone clicks on the job. We didn't want that. As a startup that is constantly interviewing new developers, we needed a place to put those roles and have a URL that we could be sending to headhunters, facebook groups, dev slack channels… basically, a job offer that we could share — and not a file, but something in the cloud." Jorge Diaz Largo, CEO at Hellotickets.
They needed a solution where everything was under one roof and they could find the candidates they need at a fraction of the cost of posting sponsored content on a platform such as LinkedIn.
The Solution
With GoHire, Hellotickets were able to promote their ads across multiple platforms like Indeed, Glassdoor and ZipRecruiter with one job submission. Meaning they are constantly getting the candidates they need to not only stay competitive but to fundamentally grow their business.
"GoHire is a cost-efficient solution to have our job offers beautifully crafted in our own URL." Jorge Diaz Largo, CEO at Hellotickets.
Hellotickets are delighted with both 'the price and the design' of GoHire, enabling them to streamline their hiring process and become more efficient at an affordable cost.
They are now able to expand their team and grow their company with ease using GoHire.
Get started with GoHire
Sort out the stress of managing recruitment and give candidates and coworkers a better hiring experience.