Place more staff more efficiently, without breaking the bank
Improve your staff placement rate by optimising your talent database and tracking the entire applicant journey with the right recruitment software.
Why GoHire is the best ATS for staffing agencies
If you're still unsure if GoHire is the best applicant tracking system for staffing agencies. Here are a few more reasons why we'll help you level up your staffing workflow and improve your hiring rates: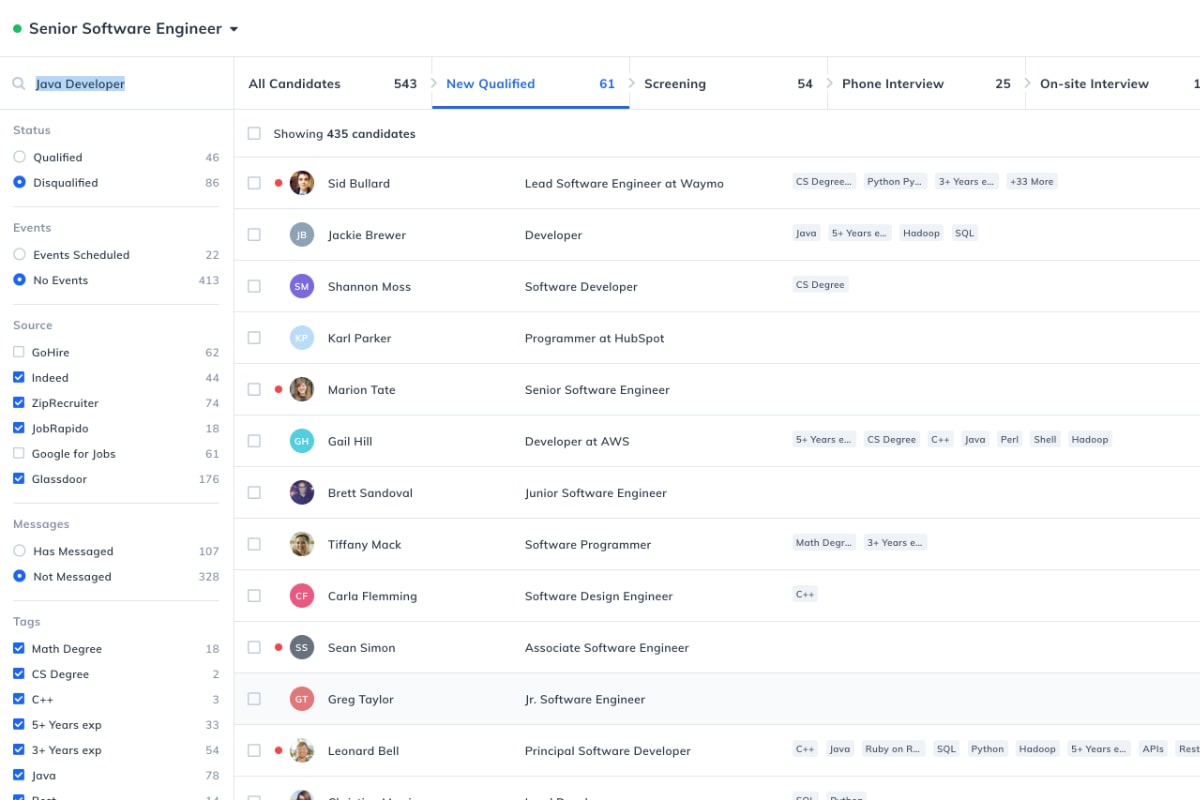 We keep things simple, but efficient
We've built an ATS that gets the basics right. Our no-fuss, intuitive dashboard includes all the features you need, and none that you don't. We know how to do recruitment efficiently and have made it easy for you to simply sign up and start hiring for your clients in minutes.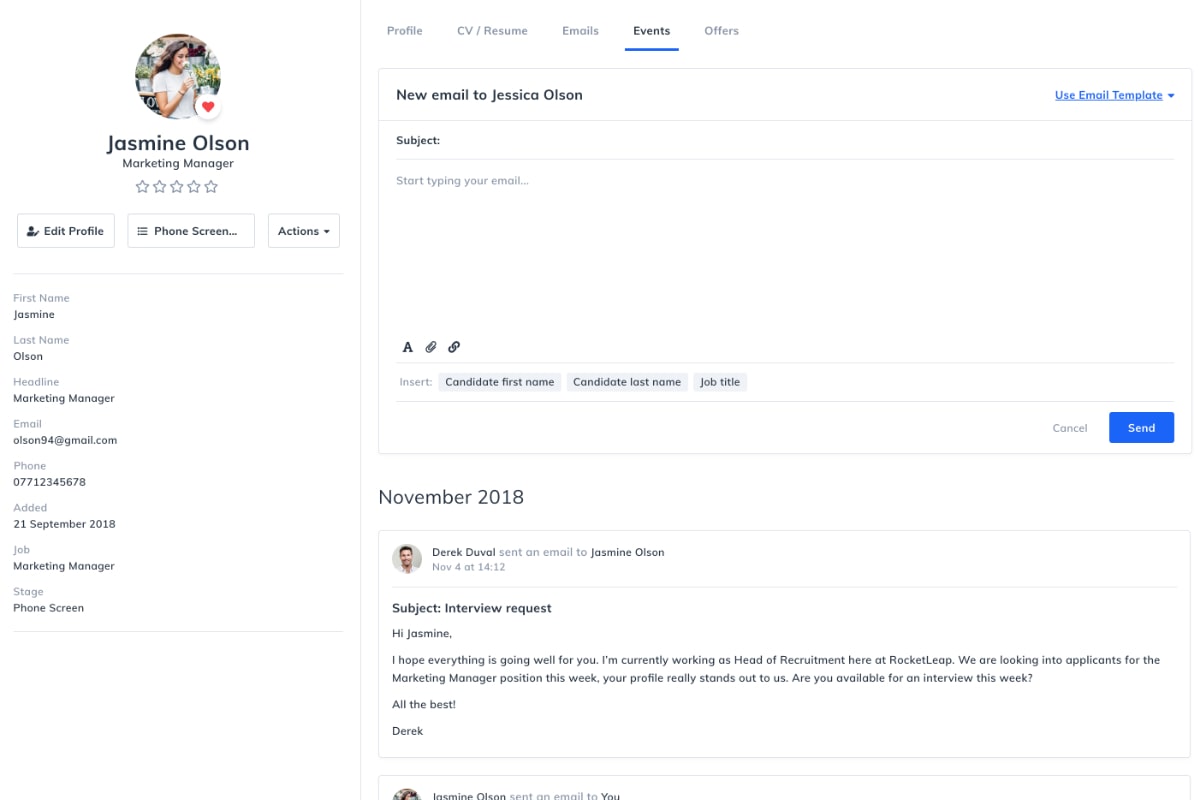 Affordable monthly fees
Running a successful staffing agency means keeping an eye on your outgoing costs. With GoHire, you don't need to worry about going over budget on staffing projects. Our Starter membership starts at just £58/$78 per month and includes up to three live job listings, link unlimited team members and create customisable pipeline stages. For staffing agencies with more jobs on the go, you can easily upgrade to our Pro membership with unlimited job posts for just £165/$241 per month.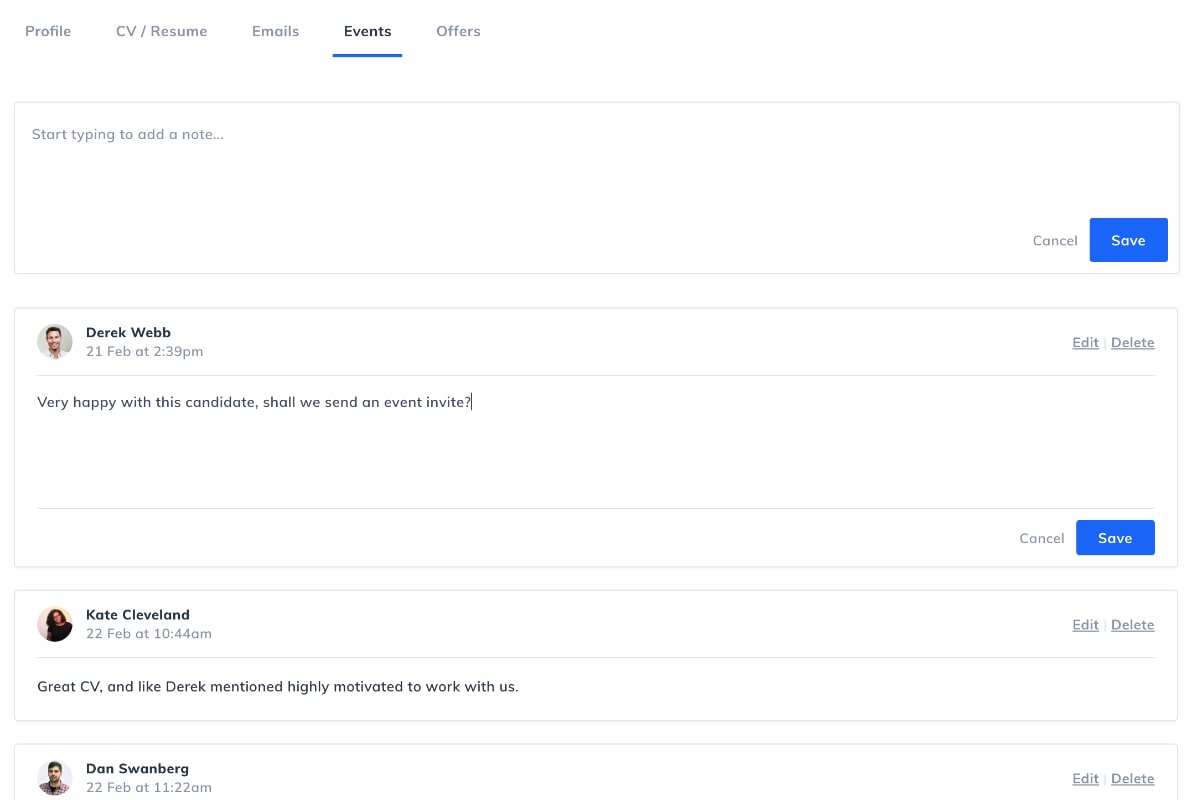 No fuss collaboration tools
GoHire makes it easy for your entire staffing agency to collaborate. Anyone on your team can easily access and track all job ads, candidate information and the status of open roles. We've streamlined your collaboration efforts by putting everything recruitment related onto a single platform.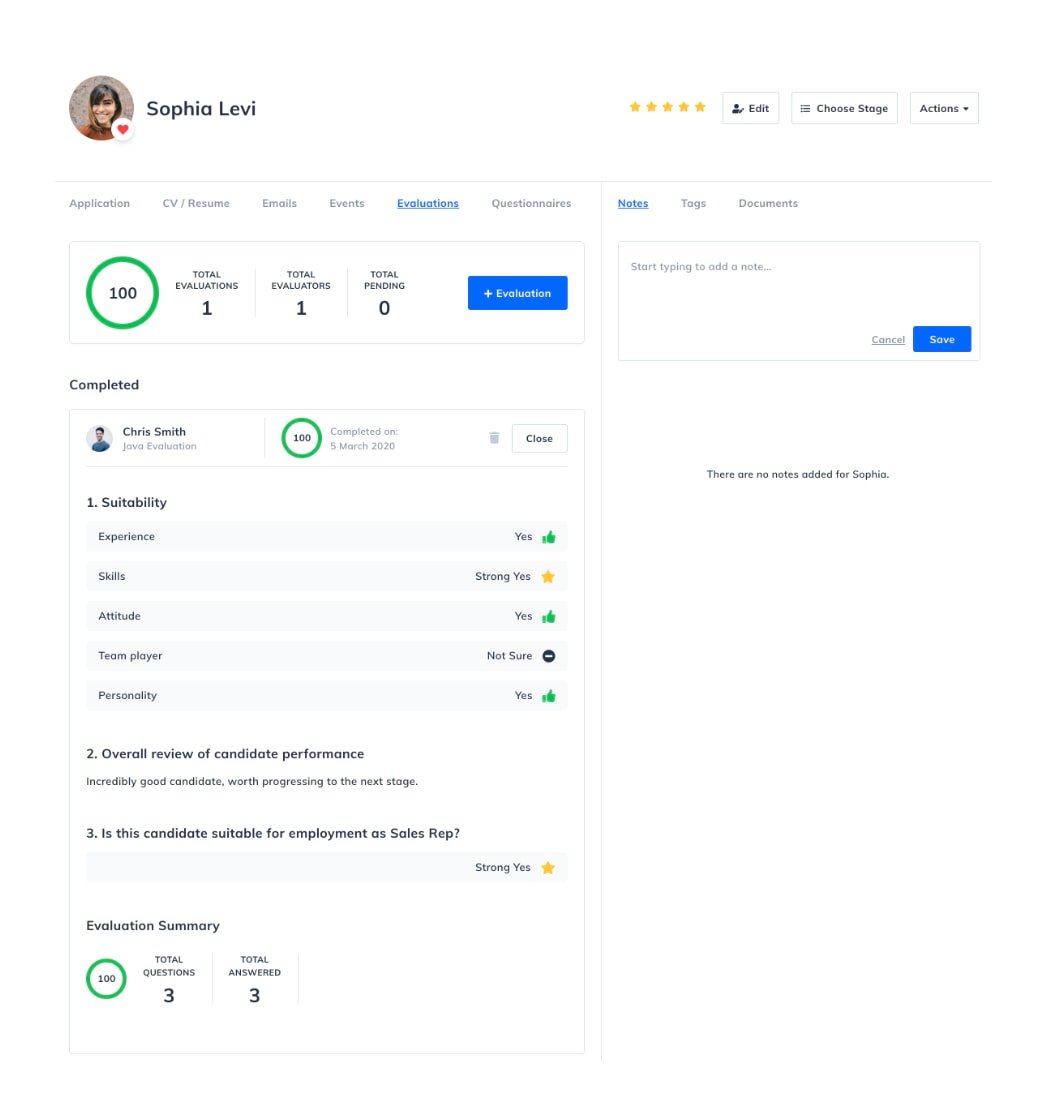 Start hiring now
With GoHire, all you have to do is simply sign up and start hiring for your clients immediately. It just works, simple as that.
Frequently asked questions about staffing agency software
What is an applicant tracking system (ATS)?
An ATS is a type of recruitment software that staffing agencies and recruiters use to collect, analyse and store candidate information.

Staffing agencies use ATSs as a central point for the entire recruitment process. This includes managing job postings, communicating with candidates, scheduling interviews, storing CVs and notes, collecting interview feedback, and extending offers to candidates. Recruitment software allows you to manage everything in one convenient place easily.

See more: What is an ATS?
How can an ATS help staffing agencies?
There are many benefits of using an ATS for staffing agencies, the most important being that it helps improve your efficiency.
As a staffing agency, you know how important having an organised and streamlined workflow is. When clients come to you with staffing requests, you need to be able to jump straight onto sourcing the best possible candidates. An ATS ensures you can post job adverts and sort through potential applicants in no time.
The software automates job posting, communication, database management and candidate tracking processes. They save you time by cutting out manual tasks and ensuring no candidates get lost in the process.
Plus, it helps you build an organised and easily accessible talent database—helping you find suitable candidates quicker than ever before.
Other benefits of staffing agencies using an ATS include:
Streamlining the staff placement process
Helping you widen your candidate outreach efforts across more job boards and social media profiles
Reducing cost per hire
Improving candidate experience
Automatically screening applicants with questionnaires
Generating insightful analytics and insights
In short, recruitment software helps you achieve more by doing less.
Features to look for in an ATS for staffing agencies
GoHire's recruitment software is built for small to medium businesses, including staffing agencies.
Here are a few of our key features that can help staffing and recruitment agencies optimise their workflow and place more staff in the right positions:
Manage multiple jobs on the same dashboard
You've likely got a few open roles you're recruiting for at any given time. Well, now you can manage them all from one place, at the same time. You can assign each job to a different team member to manage or get a holistic view of all clients and open jobs simultaneously.
Combined inbox
Store all communication with candidates in one place. No more missing emails, misplaced CVs or forgotten conversations. All correspondence with candidates is done through the recruitment software, making it easy to refer back to and pick up conversations where they last left off.
Having a combined inbox makes it easy for anyone in your team to jump in, take over or simply get up to speed on any client's recruitment status.
One-click job posting
Gone are the days of manually posting job ads to multiple job boards. With GoHire, you can post your clients' job ads to over 15 job boards, including Indeed, Glassdoor, ZipRecruiter and many more! Plus, you can integrate social profiles—either your own or your clients—to automatically share any new job openings.
CV importing
Have you been in the staffing business for a while? Don't let your candidate database go to waste. With GoHire, you can easily import CVs and add candidates to your database⁠—either one by one or using our bulk import feature. Now you can easily find suitable candidates to approach when new roles open up!
Candidate tracking & custom pipelines
We're replacing old recruitment processes of spreadsheets and emails with visual recruiting pipelines. Our customised recruitment pipelines automatically track candidates and hiring stages. From the initial sourcing stage all the way through to hiring, you can easily track the status of each job you're sourcing for. Plus, the recruiting software automatically keeps candidates in the loop throughout the process, improving the candidate experience.
Automation
Save yourself and your staffing team from the tedious, monotonous recruitment tasks. GoHire's automation features include automated job ad posting, questionnaire screening, communication with candidates, self-scheduling interviews and onboarding.
Database management
Your staffing agency is only as good as your talent database. GoHire's ATS ensures that your candidate database is top-notch by making it as organised and accessible as possible. Now, you can easily find specific candidates, rate the best, filter the disqualified, and search for the applicants you want to take through to interview. It just works.
That's just the start. Learn about all of GoHire's features.
More applicant tracking system features
Explore more of our product stack and see exactly how you can GoHire will transform the way you recruit top candidates.
Applicant tracking system trusted by 1000's

"GoHire has improved our hiring process from the get-go. We can now free up time to focus on the things that matter, the people."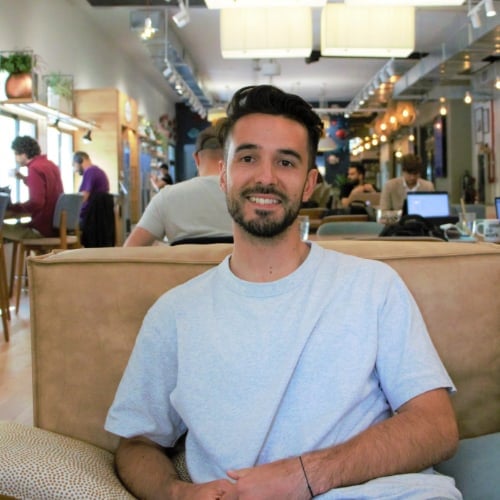 Sebastian Ibarra
Happiness Specialist

"We have a professional careers page that I can share with everyone. GoHire has solved our hiring problems and we couldn't be happier with it."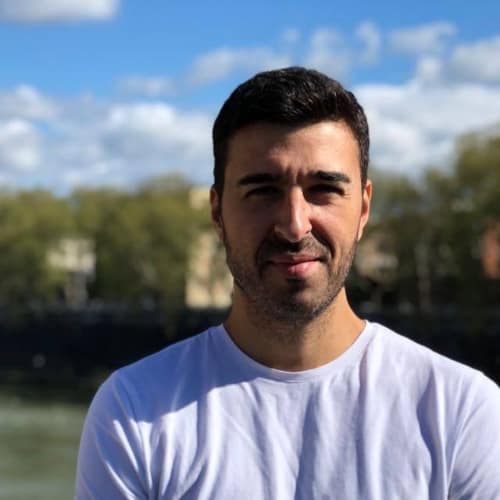 "GoHire helped us avoid the dreaded spreadsheet to manage our applicants. Its reasonably priced for its features instead of being priced because of the industry." "GoHire has improved our hiring process from the get-go. We can now free up time to focus on the things that matter, the people."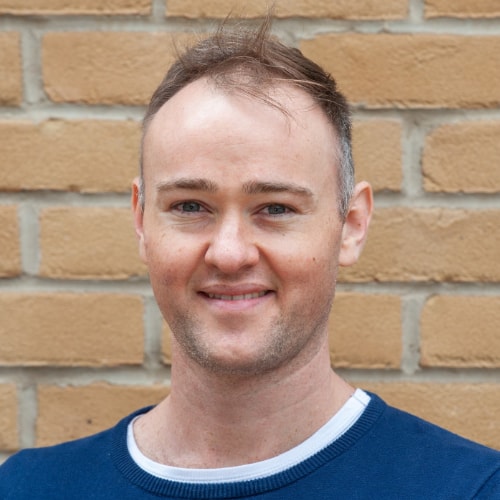 Luke Robbertse
Technology Operations Manager

"GoHire has made the task of posting a position almost effortless. Exactly what we were looking for."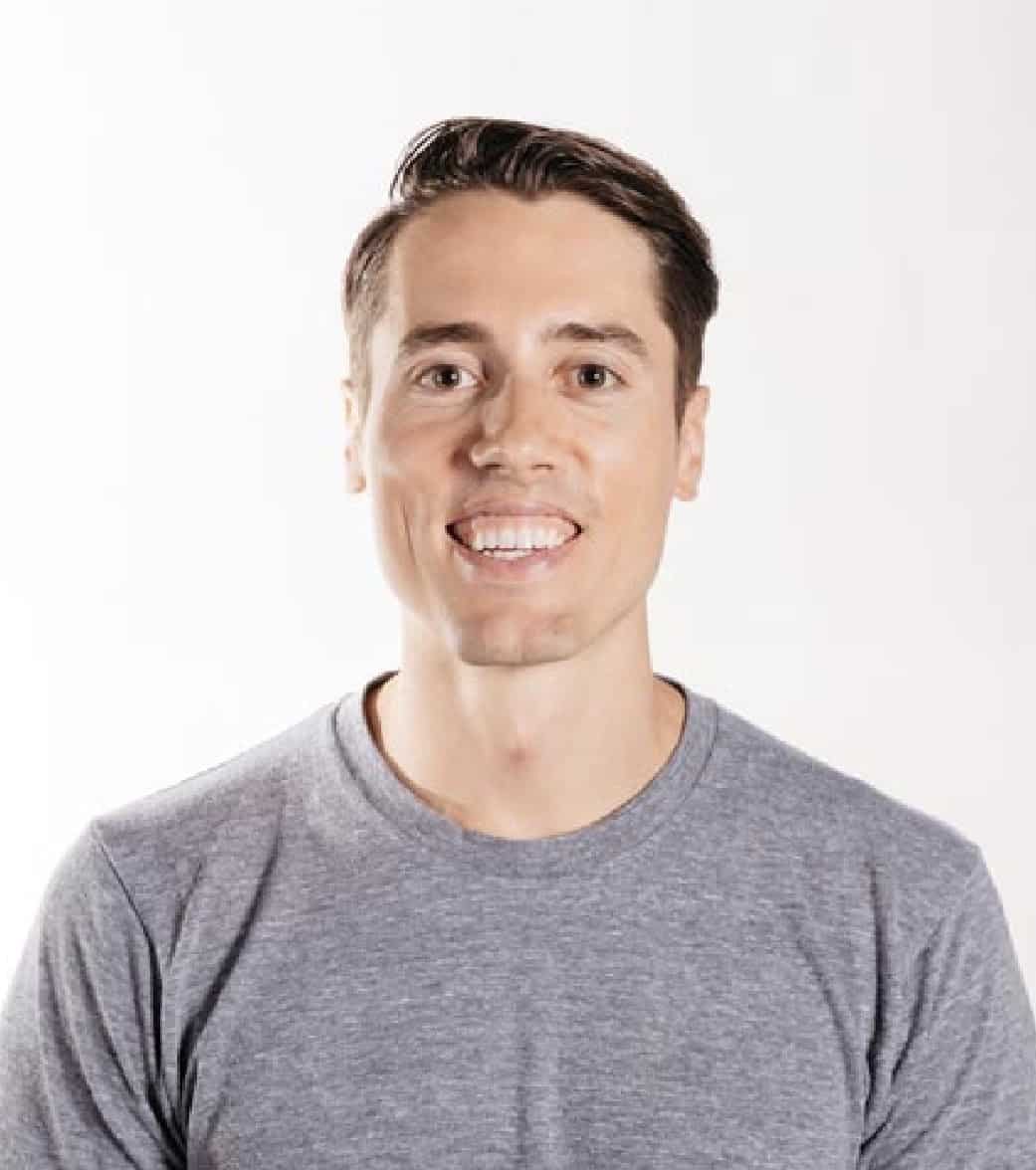 Get started with GoHire
Sort out the stress of managing recruitment and give candidates and coworkers a better hiring experience.