Increase candidate engagement with a career page that makes prospective employees excited about working for your company
Show off your company culture, brag about your team, and let people know about your current available job openings.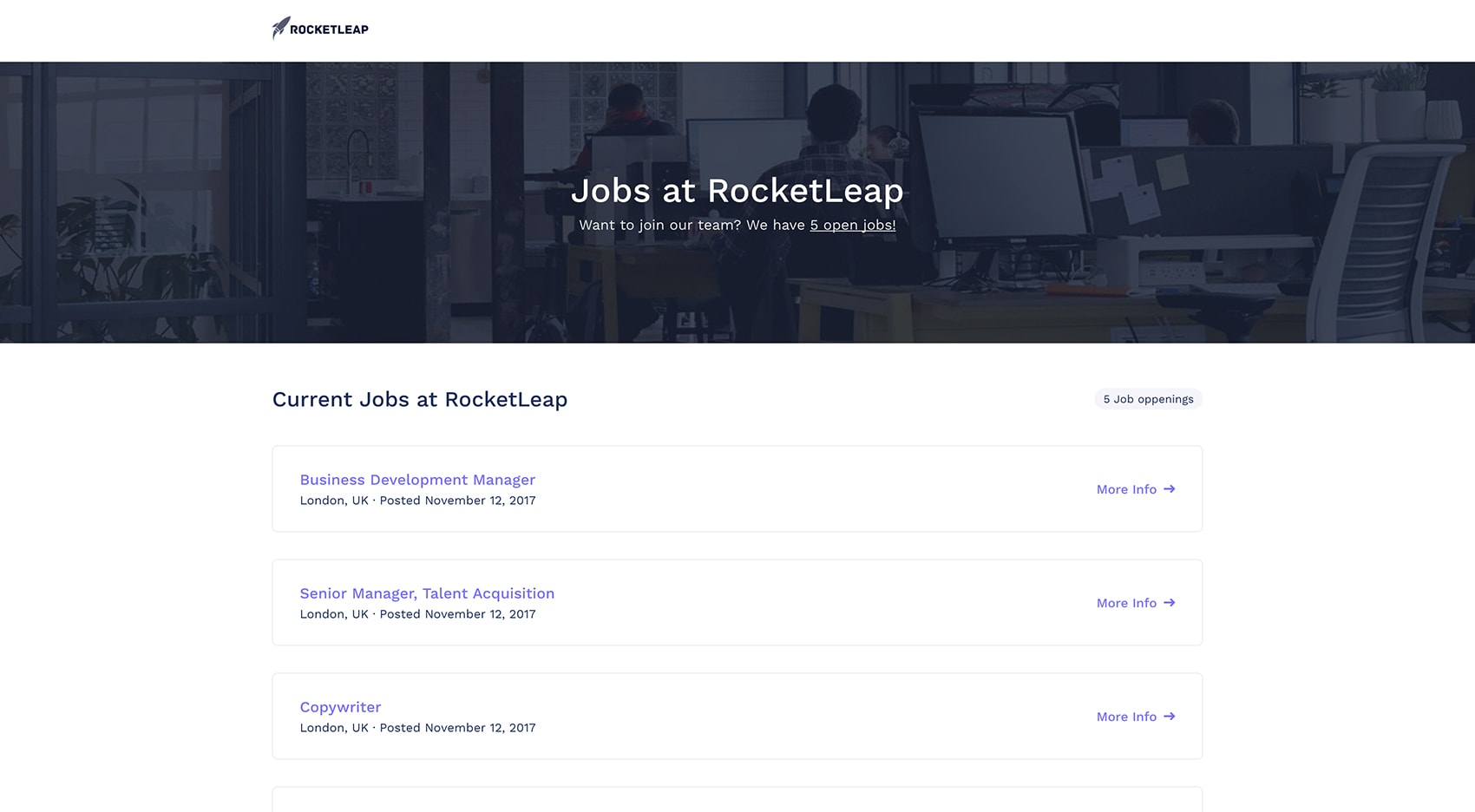 What is a careers page?
A company careers page forms a significant part of your employer branding strategy. It's a place on your website where you share insights into your work culture, employee benefits, company news, and current job openings.

If done well, it acts as your personal pitch to top-quality talent. Showing them why they should want to work for your company and leading them directly to your current job listings.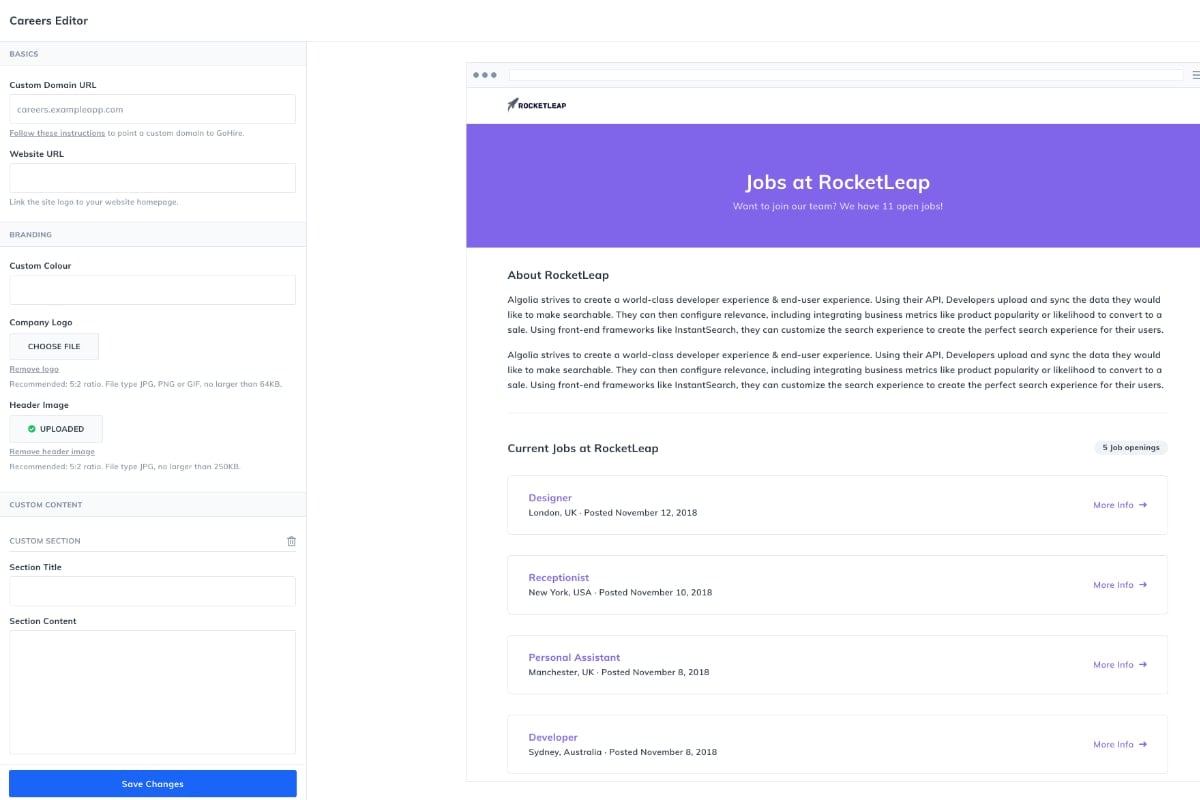 Why do you need a careers page?
Before applying for a job, candidates want to learn more about what it's like working for your company. This is where your careers page comes in handy. It's the perfect spot on your website to show off your company culture and share more information about your employee benefits and working policy.

It also acts as another platform to list your open job positions. This helps you attract both active and passive job seekers who stumble upon your website.

There are also a few more reasons why you should have a careers page, including:
Discouraging candidates who won't fit in with your company culture
Sharing your company story and controlling your employer branding
Increasing your website traffic
Improving your hiring metrics by helping potential candidates pre-screen themselves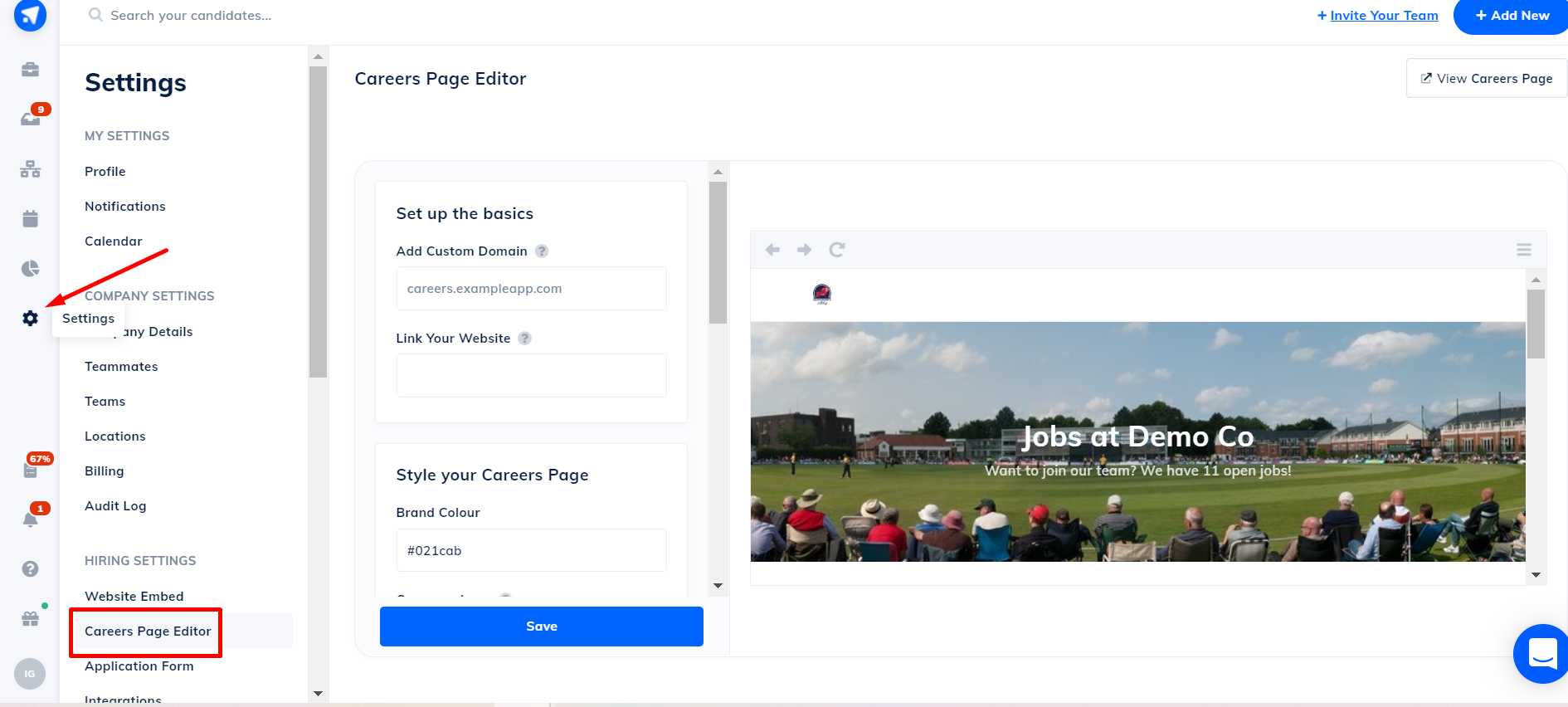 What should you include on your careers page?
You want your company careers page to tell an accurate and positive story about your company. The content you put on the page needs to make a case for why an applicant should apply to your open positions.

Types of information to include on your careers page include:
Information about the company, like your history, what you do, values and mission statement
Photos and videos of your offices (if you have one) and team
Employee testimonials
Employee benefits and perks
Recent job posts
Consider what key questions candidates will have when researching your company, and ensure that your careers page addresses it. Essentially, the page needs to provide enough information about what you do, why you're a good employer, what your current employees think about working for you and what's in it for candidates when they join.

Check out our guide: How to Attract Candidates with a Company Careers Page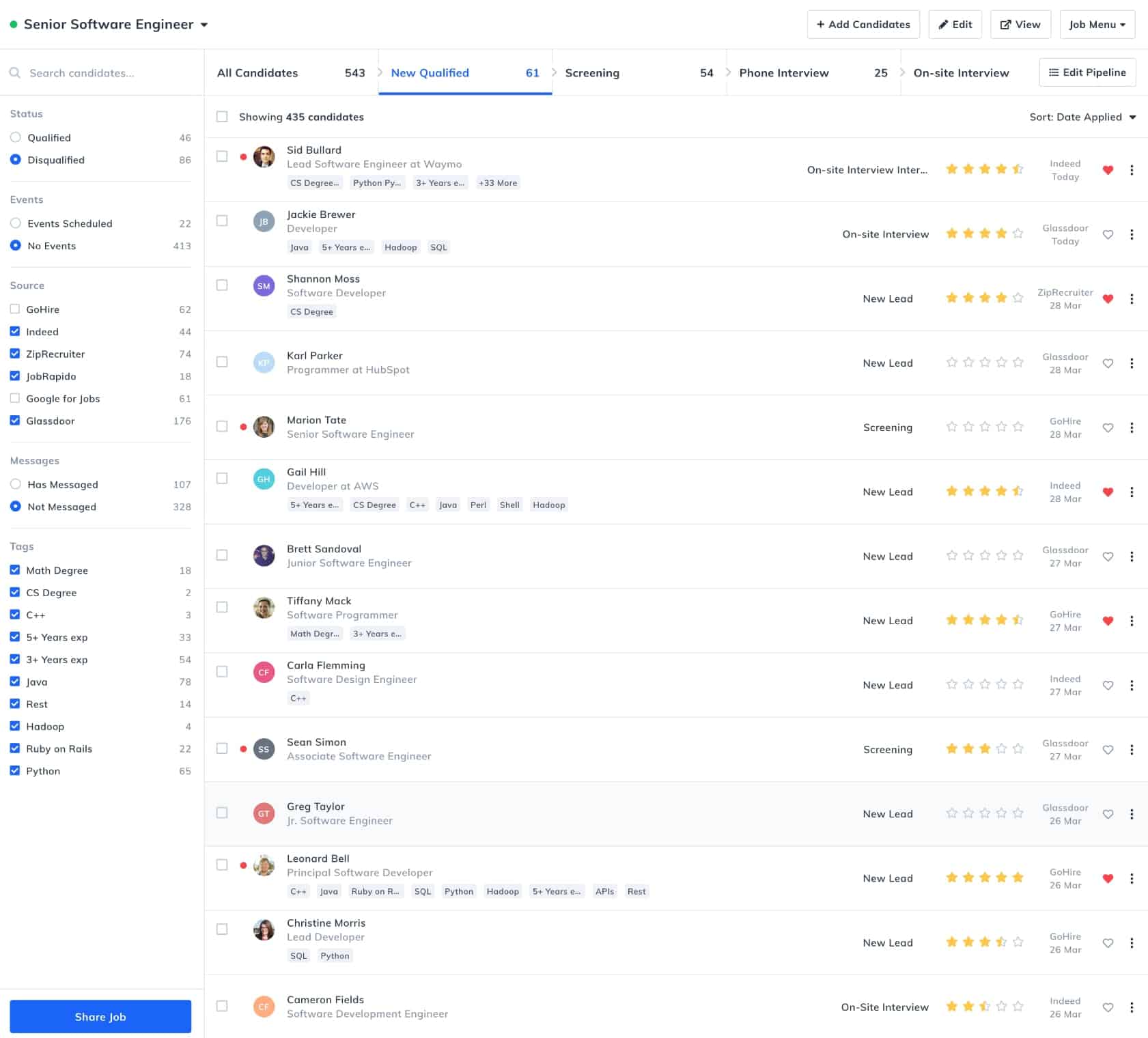 How does career site software work?
Career site software is there to make creating and updating your careers page a breeze. With GoHire, our careers page feature is fully integrated into our applicant tracking system, so it automatically gets updated as you post new job ads and remove filled ones.

Another benefit of career site software is that they come with pre-built templates that you can easily update with your own information and images. When designing a careers page, it's important to ensure that it provides a positive and easy-to-follow experience for the visitor—which is easy when you're following a template specifically designed for that purpose.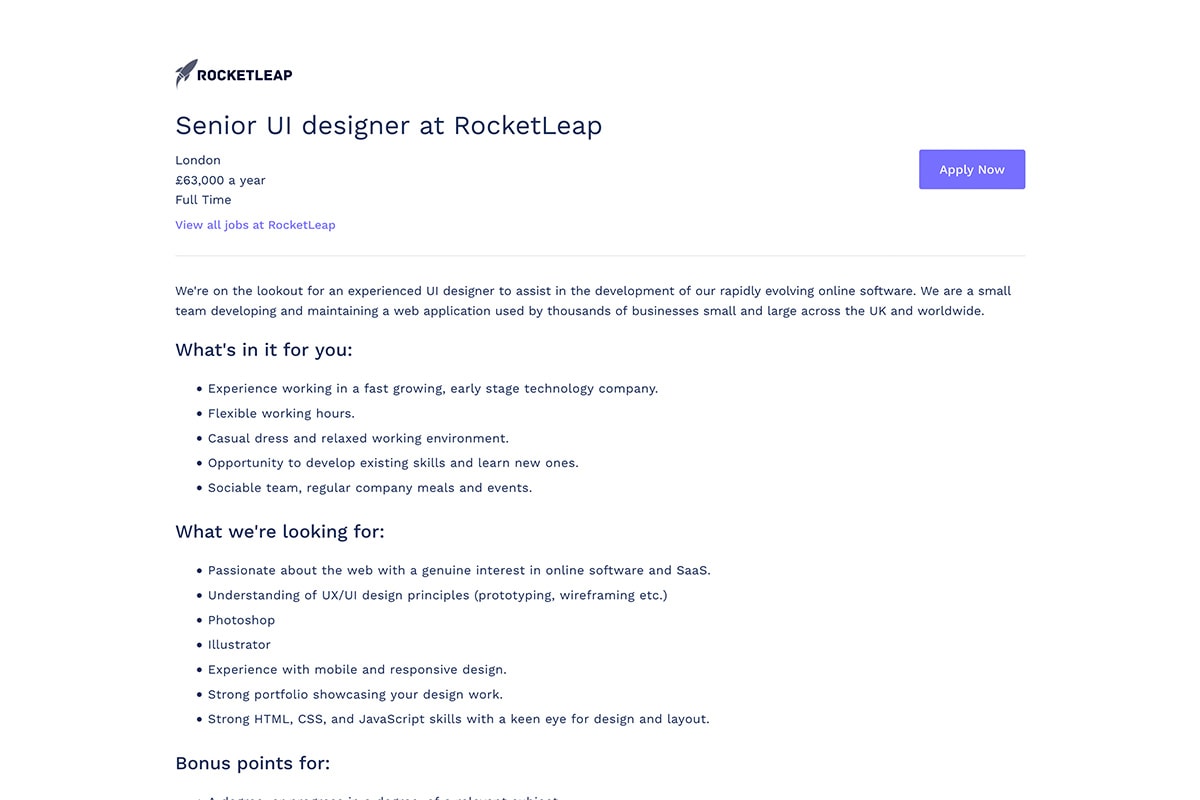 How can you benefit from using career page software?
Career page software helps you level up your recruiting process by building career pages that do more than just look great. They allow you to create career pages optimised for search engines and other job aggregators—helping you attract more relevant job seekers.

Plus, career pages come with analytics. And this means more data to analyse and incorporate into your recruitment campaigns and strategy.

Beautiful, well-designed, user-friendly career pages also help you successfully convert candidates with a friction-free application experience.
Why choose GoHire?
We've specifically built our recruitment automation system with small businesses in mind. We know that you're time constrained and not necessarily trained in recruitment processes. So, we've made our solutions as user-friendly as possible.
With GoHire, automation is no longer intimidating. But rather, intuitive.
A dashboard that just works
We're all about that no fuss life. Our simple, intuitive dashboard ensures that anyone in your team can easily set up automated responses and send out job ads. Simply sign up and start hiring in a matter of minutes.
Affordable, flexible monthly fees
Our recruiting automation system is specifically aimed at small to medium businesses. Our Starter membership is only £58/$78 per month and allows you to share up to three live job listings, link unlimited team members and create customisable pipeline stages.

You'll get all the automation features for less. And, our flexible monthly fees mean that you only need to pay when you're using the software.
An all-round talent-hiring platform
We've built a recruitment solution that caters to all aspects of hiring, not just automation. GoHire does it all—from one-click job posting to over 15 job boards to branded careers pages, candidate tracking, interview scheduling and in-depth reporting.

GoHire is an all-in-one solution to finding and hiring great candidates.
Stop waiting. Hire now.
With GoHire, all you have to do is simply sign up and start hiring immediately. Our system is easy enough to set up within a matter of minutes.
The best applicant tracking system in the UK

"GoHire has improved our hiring process from the get-go. We can now free up time to focus on the things that matter, the people."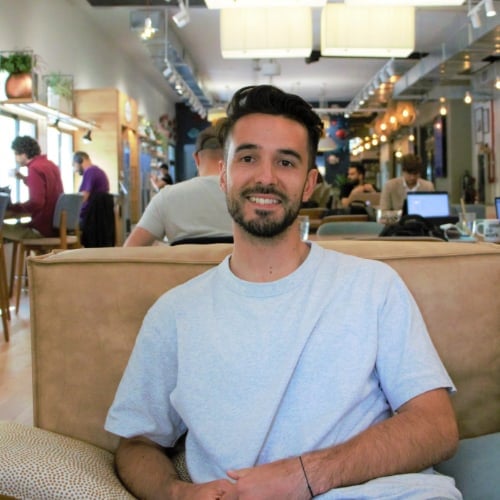 Sebastian Ibarra
Happiness Specialist

"We have a professional careers page that I can share with everyone. GoHire has solved our hiring problems and we couldn't be happier with it."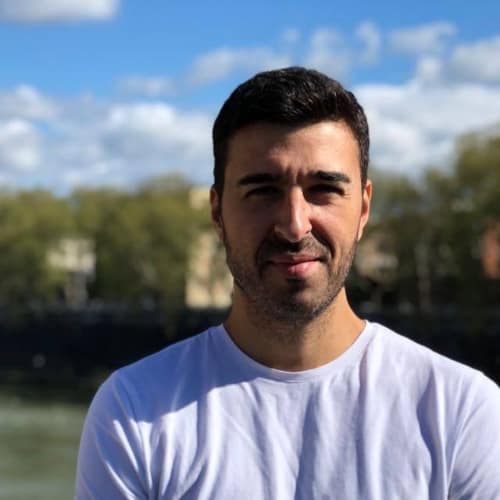 "GoHire helped us avoid the dreaded spreadsheet to manage our applicants. Its reasonably priced for its features instead of being priced because of the industry." "GoHire has improved our hiring process from the get-go. We can now free up time to focus on the things that matter, the people."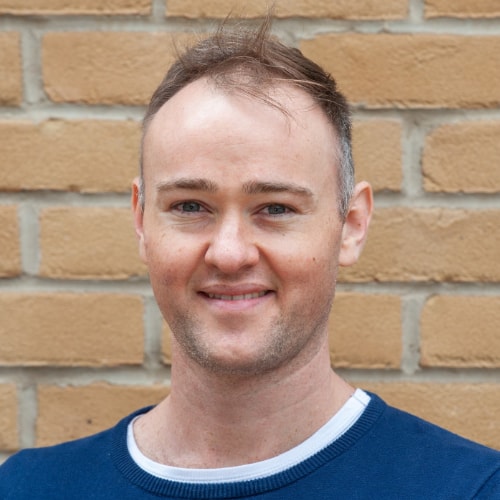 Luke Robbertse
Technology Operations Manager

"GoHire has made the task of posting a position almost effortless. Exactly what we were looking for."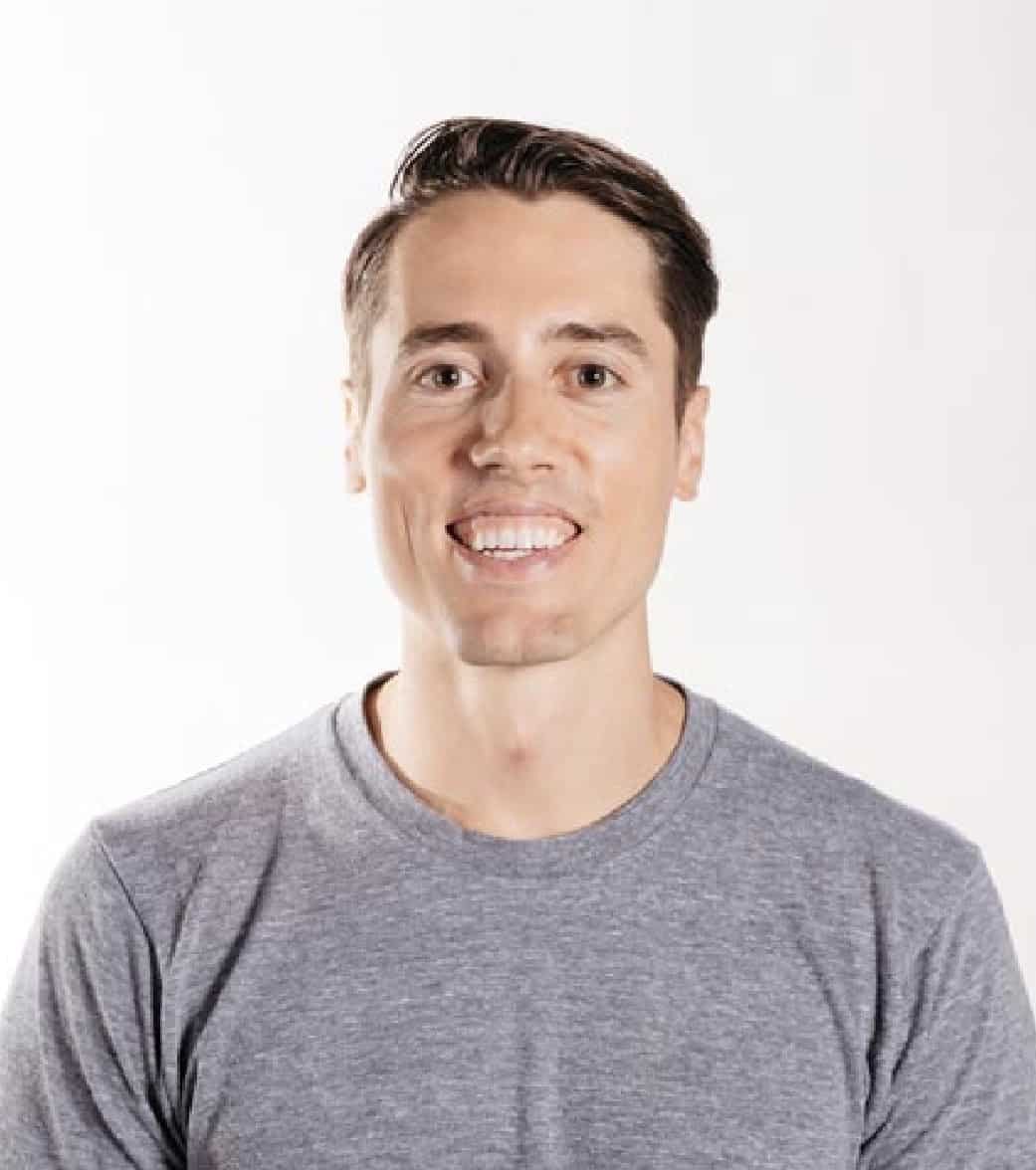 Get started with GoHire
Get started with GoHire and created a trusted hiring strategy loved by candidates and co-workers alike.