The Company
VoucherCart works closely with businesses worldwide, across all sectors, from Hotels and Restaurants to Leisure, Retail and Health and Wellness, enabling them to sell their products and services as vouchers, gift cards and tickets.
Vouchers can be easily created, auto-promoted and sold as eVouchers or reloadable physical cards across ALL client's digital channels and with full control and automation.
As a burgeoning tech company, VoucherCart is experiencing growing demand for their services in particular due to their software's low cost of ownership and ability to drive high-profit sales with record levels of new customer acquisition and retention.
This has placed a commensurate demand on HR and recruitment to grow the team, meaning hiring the right talent, and quickly is vital for them.

Website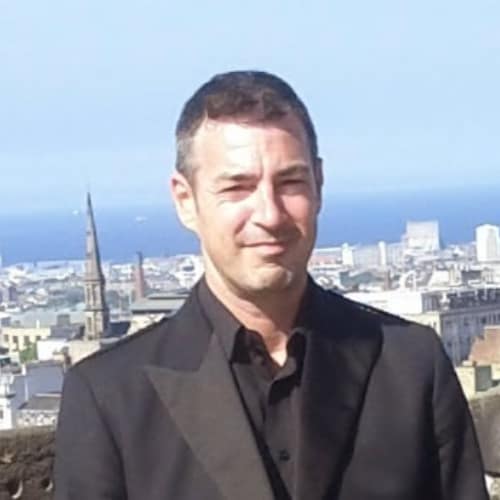 "GoHire distributes our job ads via multiple channels, has a nice clean UX, and it's easy to use. It just works. We love it."
Douglas MacLennan - CEO at Vouchercart
The Problem
Prior to working with GoHire, VoucherCart has been using a combination of platforms such as Indeed and LinkedIn to source their talent.
Gift Card, voucher and ticket sales yield significant revenue for businesses with global sales of gift cards alone for 2020 projected to hit $500 Billion, however, businesses face several challenges when running an effective voucher, gift card or ticketing sales operation.
Notably, the cost, complexity, and man-hours required to run voucher programmes are high. This is particularly evident at scale for larger businesses. Unlike traditional shippable products purchased as an eCommerce sale or over the counter in businesses today, vouchers, gift cards and tickets are inherently more complex and error-prone.
They have usage and expiry periods, terms of use and must be easily identified, tracked and accounts auditable, so they must be uniquely identified by a voucher-code. Vouchers may be multi-use so need to retain value which is reduced over time when they are redeemed and they need to be re-issued to holders when lost or damaged.
VoucherCart addresses these problems for businesses by providing powerful creation, promotion and sale technology. The redeem, tracking and management reporting features within their software and Apps, enables this high-profit function of the business to be managed effectively from end-to-end from one dashboard.
Not only that - the VoucherCart platform has powerful voucher promotion tools enabling businesses to push their voucher sales through all their digital channels as well and catering for manual/over-the-counter ordering, and embedded loyalty features.
2019 has seen VoucherCart emerge as the clear market leader in this space through the use of reloadable cards for their physical gifting, voucher and ticket products. Already a leader in high-profit new customer acquisition for businesses, the addition of reloadable card products which can be shipped directly to buyers through VoucherCart's fulfilment service, means high levels of customer retention to boot, and has enabled them to lead the way in this competitive field.
The need to have a simple and defined recruitment strategy has become ever greater for Vouchercart. They needed a solution that aided their search for top talent, quickly and effectively.
The Solution
GoHire has provided them with a facility to handle their recruitment from one place and makes the process of advertising jobs and hiring much easier.
"Similar to VoucherCart, we use API's and automation so when we create a job ad, it's pushed out across multiple recruitment channels. Great!" Douglas MacLennan, CEO at Vouchercart.
As a growing tech company, they're focussed on their technology, their clients and their results. It's what drives them and the evolution of the VoucherCart platform itself, so that's where they want their focus to stay.
"Hiring top talent is key to our continued success and we need our recruitment function to operate quickly and effectively, so GoHire fits the bill perfectly. Working with GoHire has reduced the time, cost and effort associated with hiring the old way. We have everything in one place, reviewing candidates is easy and we see great response rates on our job ads." Douglas MacLennan, CEO at Vouchercart.
Get started with GoHire
Sort out the stress of managing recruitment and give candidates and coworkers a better hiring experience.