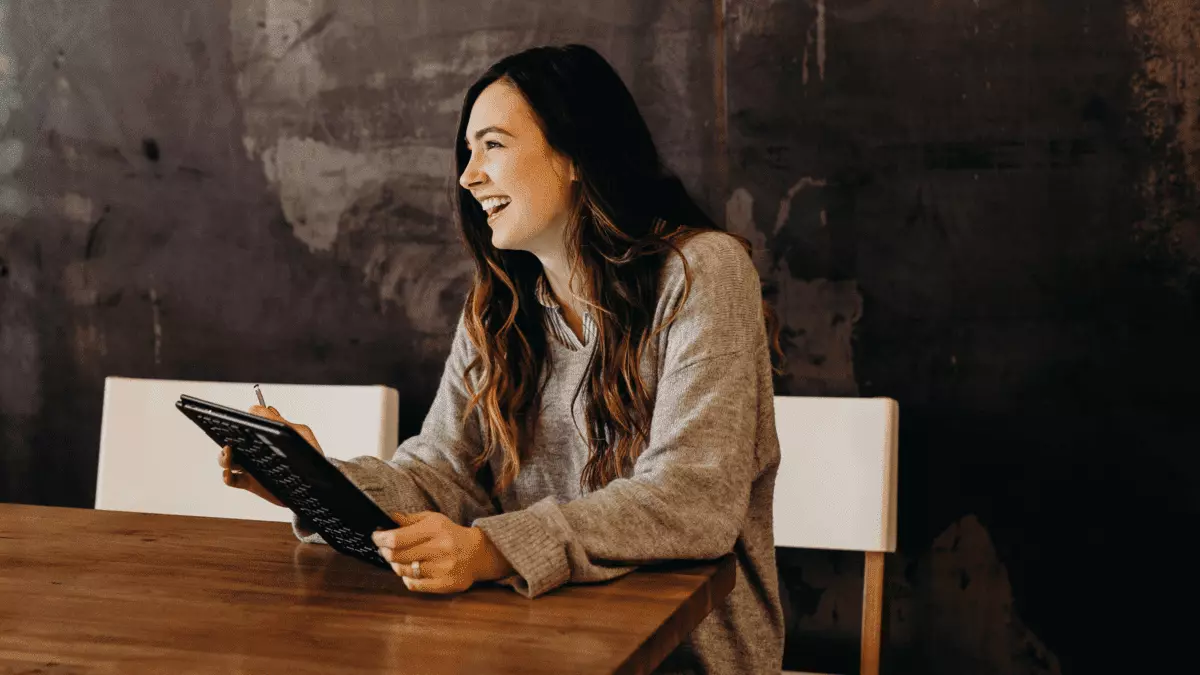 Using ChatGPT for the hiring process can save time and money for recruiting managers, agencies and companies. Reaching 1 million users in one week indicates its capability to generate the best responses human beings are waiting for.
What is ChatGPT?
ChatGPT is the new wave of artificial intelligence that has quickly gained popularity worldwide.
This cutting-edge artificial intelligence technology was developed by OpenAI, which uses deep learning algorithms to generate responses aligned similarly to those provided by human beings.
From coding to writing, questions to customer services, sales to marketing, and personalisation to multilingual, this AI tool is available 24/7 to give you a solution to almost everything you ask for.
How can ChatGPT assist in the recruitment process?
Recruitment is a time-consuming process involving various steps to reach the perfect candidate for a particular job role.
However, a recruitment strategy that uses ChatGPT can not only smooth your hiring process but also let you save time in planning the subsequent recruitment in your company.
Let's see how ChatGPT can help you make recruit smart to achieve your business goals:
Crafting job descriptions
Writing job descriptions and threading roles and responsibilities in a loop is now a challenge for hiring managers. However, with ChatGPT, you can easily create job descriptions. Just enter or write titles of technical, non-technical, or management recruiting to craft job descriptions of internship, part-time and full-time roles. For example: "Write a job description for a software engineer with 5 years of experience in python development."
Writing emails/letters for candidates
Regarding communication with the applicants or selected candidates, HR must draft a well-written email template. The guide to getting an ideally "human written autoreply" message is to put the right keyword to get exactly what you want to write in an email. With ChatGPT for recruiters, you can write offers, not only letter emails but also well-drafted rejection emails.
Generating suggested interview questions
When interviewing or hiring candidates, you must ask all relevant questions to know their skills and capabilities according to the job role. Using ChatGPT for recruitment can give you unlimited suggestions for interview questions. For example: "Create interview questions focused on JavaScript that project experience in the same domain."
Writing an Employer Value Proposition (EVP)
An Employer Value Proposition defines all of a company's core benefits that an employer can have in terms of salary and compensation. Posting a creative EVP can help attract applicants to apply for job roles in your company. With ChatGPT, you can create detailed, inspiring and convincing EVPs as a part of a company's branding on different job boards in the UK.
Content creation for recruitment campaigns
Recruitment campaigns, one of the important parts of the hiring process, can lead you to better outcomes in terms of employee finding and getting the applicants of potential candidates for job roles.
The capabilities of the best hiring software range from data analysis to the optimistic usage of AI techniques. The prime objective of these techniques is to identify complex patterns and trends in the recruitment process.
With ChatGPT, you can easily plan effective strategies to run a recruitment campaign to post jobs and create ad copy to attract job seekers worldwide. It can also help in getting overall success with productive leads for the hiring process.
Create job ads
Creating a compelling job ad can attract top candidates and job seekers; ChatGPT is the best helping hand you could ask for. With smart use of it, you can effectively create your company's brand image and get noticed by potential candidates for job roles.
You can easily use ChatGPT for hiring and get many results for creative job ads. For example: "Create a catchy job ad for a Business Analyst with 5 years of experience in an IT company."
Provide a list of relevant job boards to post vacancies
"Which job board is the best" has always been the first question in a recruiter's mind. With ChatGPT, your question will have the perfect answer.
Type "a list of relevant job boards to post vacancies" on ChatGPT, and you will get the best portal results in just a few seconds.
Write custom candidate outreach messages in any language
You will be surprised to know that ChatGPT can understand and generate text in different languages, including:
English
French
Spanish German
Chinese (Simplified and Traditional)
Russian
Japanese
Italian
Portuguese
Korean
Dutch
Polish
Arabic
Urdu
Hindi
Bengali
Indonesian
Malay
Turkish
Vietnamese
Type the title of creating the job description in the preferred native language to communicate with candidates and respond accordingly.
Respond to candidates' follow-up questions
ChatGPT can help you create the best hiring platform for your company. It allows recruiters and agencies to provide feedback on applicants' questions. It can connect and respond to questions in your hiring pipeline during a job seeker's journey. In a true sense, it can help identify common sentiments or themes and build relationships with candidates.
Automatic screening of resumes
Another great feature of ChatGPT is candidate screening automation.
It can assist in the recruitment process by saving time in filtering resumes on a manual basis.
Offering the possibility of a fully automated process, ChatGPT allows you to understand the job requirements as listed by the company.
Providing interviewers with personalised feedback
As a hiring manager or recruiter, you have to provide feedback to candidates regarding their application submissions and interviews. With ChatGPT, you can easily create personalised feedback messages, emails and SMS to share the performance score or grade with the candidates.
You can type "Create a summary about a candidate's good performance in the technical interview round." With a bit of edit in a tone of voice or length modification, you will be all set to share feedback with the applicants.
Solve the problem of unstructured recruitment data
Recruitment data is of great value for the company as well as recruiters. Hiring managers often have to deal with unstructured recruitment data, which is hard to sort, organise and manage for regular analysis. However, with ChatGPT, you can easily retrieve and plan data on different recruitment stages.
Will ChatGPT Ease Hiring Managers' Jobs?
Hiring is one of the critical tasks for recruiters and startup companies.
There is no doubt that artificial intelligence technology like ChatGPT has become a new assistant to hiring managers for multiple tasks like creating job descriptions, drafting emails for offer letters, appraisal, rejection and much more.
If used smartly, it can help recruiters to plan their hiring strategies in the best and most productive way.
Conclusion
The potential of recruitment software and ChatGPT can be combined to make the hiring process easy and hassle-free. Many hiring tasks depend on interactive actions like customer relationship management, follow-up communication, and in-depth conversation with applicants.
Using ChatGPT is an intelligent way to generate statistical data to screen the best-matched texts and answers to frequently asked questions. It can help in providing valuable support and increase productivity in the hiring process. Recruiters can only rely partially on AI software but can use it smartly to ease their content-generating tasks like emails, job descriptions, feedback messages, etc.