In this latest blog article, we're taking a look at communication and some of the best business tools for SMBs to use in 2022.
Communication is key in all aspects of our everyday routines.
Our relationships, our daily transactions, our education. But most importantly, it is key in business.
The fundamental parts of any successful business are built upon successful communication.
For an SMB, it can be difficult to find, or put money into the right tools for your business.
"Good communication is as stimulating as black coffee, and just as hard to sleep after."
Good communication is motivating as well as informative, meaning that you'll get the best out of your employees whilst improving your business.
But what SMB-friendly tools and techniques are there to improve your communication?
What's going to work best for your business?
Here are a few communication tools that you can utilise in your working environment.
Messaging Apps For SMBs
Instant messaging apps are a great tool to keep in touch with various colleagues and departments in one place.
WhatsApp is one example of an app that is already being widely used among friends and families, but also in the workplace.
Similarly, Slack is a platform that offers a professional, user-friendly space to communicate and engage with others. Slack is also one of the best messaging tools for SMBs.
Create channels and groups for different departments or conversations, share documents and link other apps such as Google Drive and Calendar to your Slack Workspace.
And with paid plans, you can have group calls and meetings with up to fifteen members!
It's a great way for large companies or numbers of employees to stay on track with each other, and is one of the best business tools for SMBs.
Project Management Apps For SMBs
Project and task management can be complex and difficult.
Maybe you're trying to complete a task but you're waiting on Darren from the tech team to send you that Excel document from last week? Despite sending him three emails already!
With an app like Monday, project management becomes simple. Monday is one of the best project management apps for SMBs.
Plan, track, and collaborate. All your work — in one tool.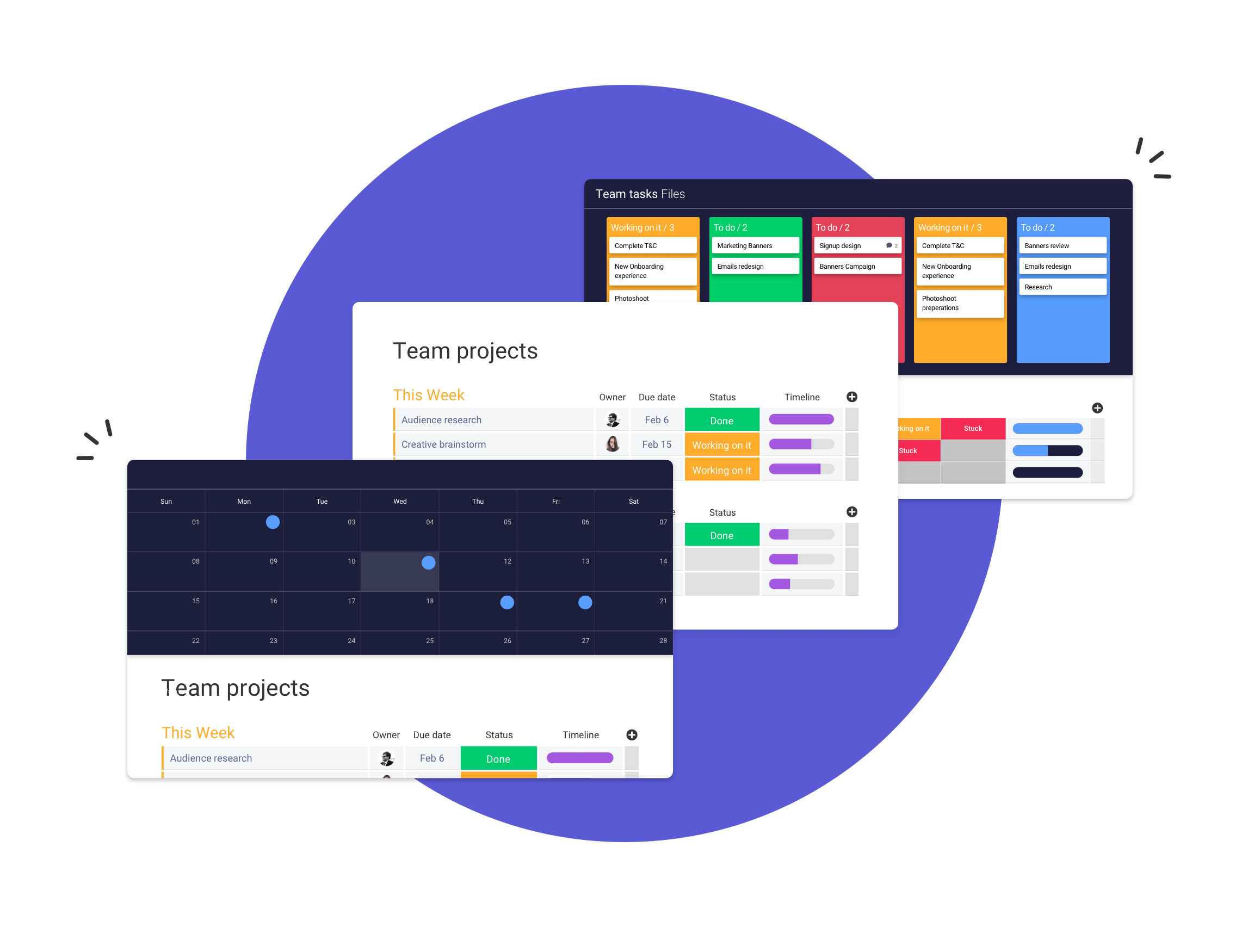 monday.com provides you with a visual way to keep track of projects and tasks with minimal effort.
Stay on top of your schedule and up to date with your projects to make sure you will meet your deadlines.
Collaborate better with your team by sharing files, ideas, comments, and more to get work done efficiently.
Suitable for all teams of any size, monday.com will vastly improve your communication and your productivity.
Video Calling For SMBs
It may seem outdated, but Skype is still the most popular video calling tool on the market, with more than 10 million reviews on Google Play.
It's not just for keeping in touch with friends and family. It's an integral business tool for SMBs to be using in 2020.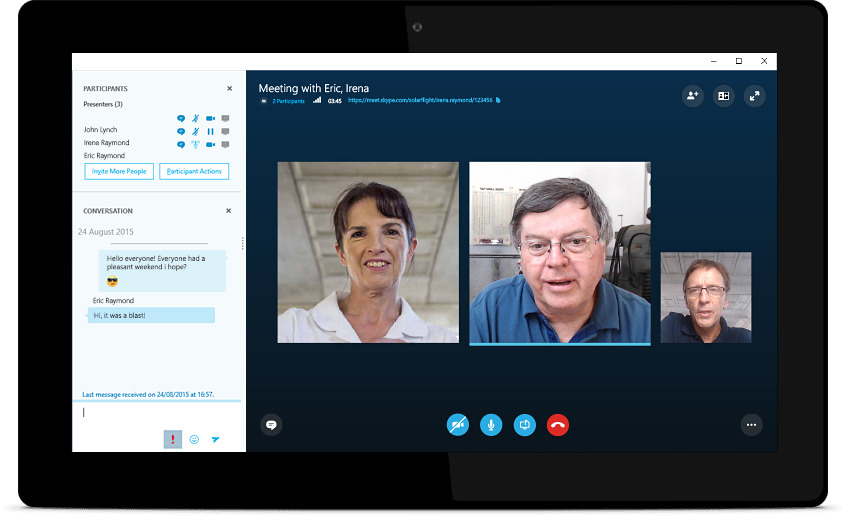 You can use Skype to video or voice call anyone in the world - group video chat makes it easy for up to 50 people to meet and collaborate all at once.
With group screen sharing, you can present PowerPoint slides, video recordings and more to your entire team.
Remote co-workers can work more efficiently and long-distance learning is made possible for students all over the world.
If you have offices in various locations, or perhaps you have quite a few departments; Skype is ideal for staying informed.
It can be used in the office or on the go with the Skype app, as well as Amazon Alexa devices.
AI Devices For SMBs
Artificial Intelligence can be a daunting concept.
However, most businesses are already using it day-to-day:
Transferring and cross-referencing data; updating files
Consumer behaviour forecasting
Fraud detection
Personalised advertising and marketing messaging
Automated chatbots and service assistants
So why not embrace it further?
Alexa For Business is a service that enables organisations and employees to use Alexa to get more work done, and will likely be the most popular business tool for 2020.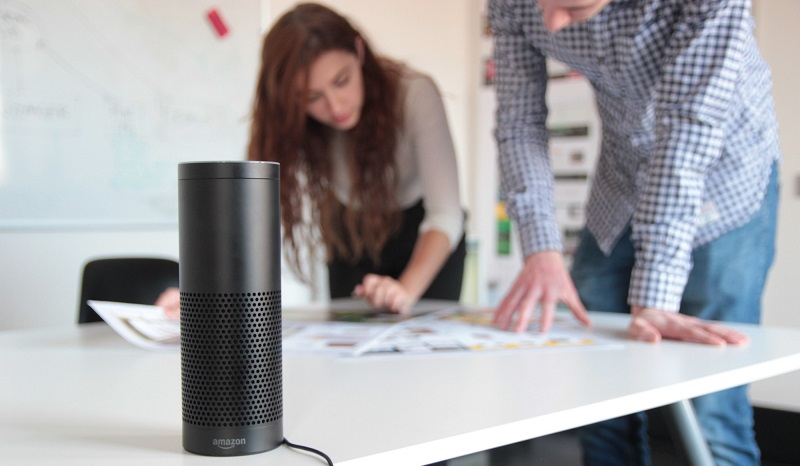 With Alexa for Business, employees can use Alexa as their intelligent assistant to be more productive in meeting rooms, at their desks, and even with the Amazon Echo devices they already have at home.
Alexa can reserve meeting rooms and start conference calls using voice recognition. There is no need to use remote controls, look up conference call information, and manually dial in to meetings, making this one of the best automation and AI tools for SMBs to utilise.
Employees can just say "Alexa, is this room free?" to find if the meeting room is available, or say, "Alexa, start my meeting" to start their meeting.
Alexa can manage schedules, keep track of to-do list, and set reminders. Arrange 1:1 meetings between colleagues, move and cancel meetings, and dial into conference calls using your Echo device.
You and your employees can stay focused on important tasks whether at home, at work, or on the go with this handy business tool.
Alexa for Business helps administrators to manage Alexa devices across the organisation from one console.
With Alexa for Business, IT admins can easily provision multiple Alexa devices at the same time, and add them to the Alexa for Business account.
Admins can also monitor device usage and device status from the Alexa for Business console and can setup CloudWatch alarms to be notified when devices are unplugged.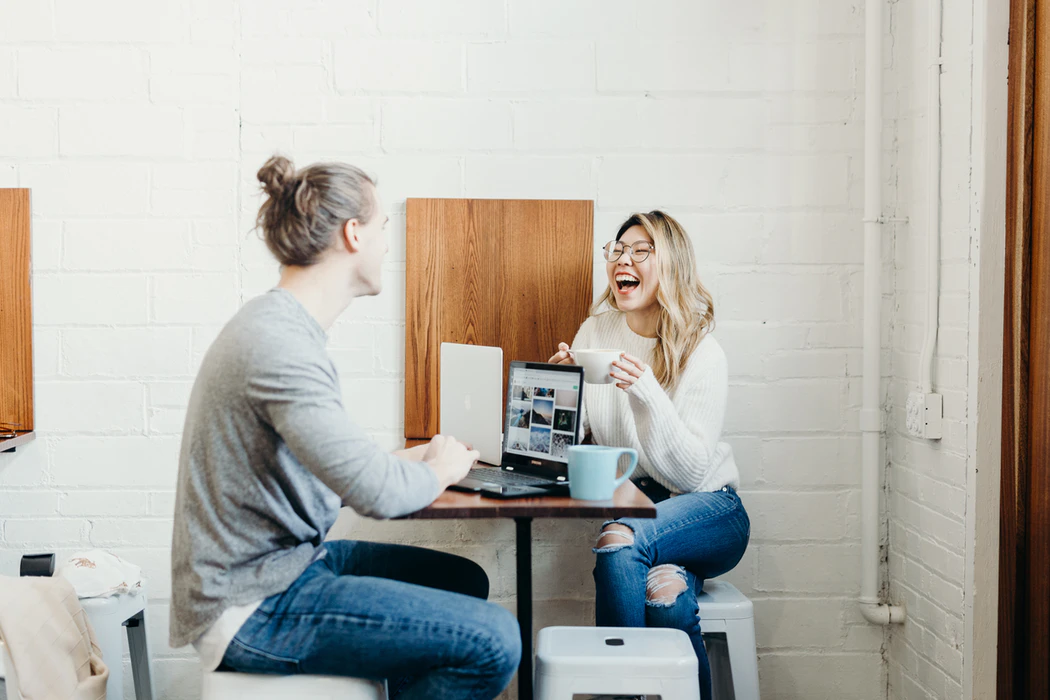 "Two monologues do not make a dialogue."
Although it is important to embrace these technology tools, it is equally, if not more important to practice effective face-to-face communication.
Practicing face-to-face communication is the most vital business tool you can adopt in your working environment. Especially for an SMB.
Here are a few tips to help you be an effective communicator in the workplace.
Be clear and concise. Making your message as easy to consume as possible reduces the chance of misunderstandings, speeds up projects and helps others quickly understand your goals.
Practice empathy. Understanding your colleague's feelings, ideas and goals can help you when communicating with them. Practicing empathy can help you position your message in a way that addresses your colleagues appropriately.
Assert yourself. At times, it is necessary to be assertive to reach your goals, however you should always be respectful in conversation. Keeping an even tone and providing sound reasons for your assertions will help others be receptive to your thoughts.
Be calm and consistent. It is important to remain calm when communicating with others in the workplace. Maintaining consistent body language and keeping an even tone of voice can help you reach a conclusion peacefully and productively when in a difficult situation.
Use and read body language. Pay close attention to the messages people are sending with their facial expressions and movements. You should also pay close attention the way you might be communicating with your own body language.