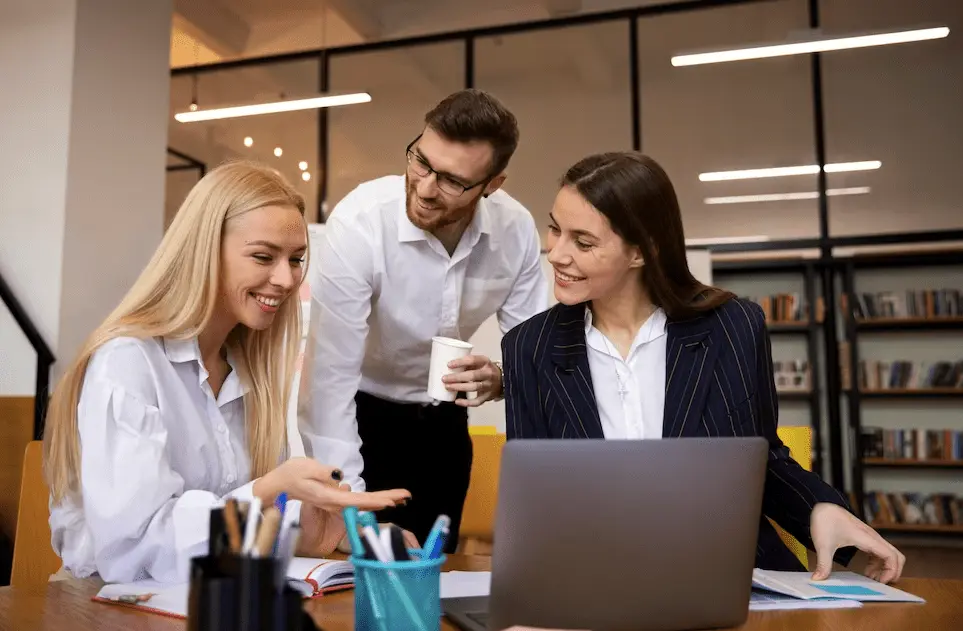 Hey, Hiring Managers! Are you using social media recruiting to hire top talent for your organisations?
Did you know?
79% of job applicants use social media in their job search, and 70% of hiring managers say they've successfully hired with social media.
As the competition for the best talent increases, it has become imperative for recruitment agencies to include social media in their recruitment strategy.
But before we move forward with discussing the pros of social media recruiting. Let's understand what social media recruiting is.
Social media recruiting is defined as using social media platforms to recruit the best talent. Moreover, it has been considered one of the top recruitment trends of 2023. Social media platforms used for recruiting include Indeed, Facebook, LinkedIn, and Twitter.
A well-executed social media recruitment strategy can help a company connect with passive candidates, foster referrals, target the right audience, showcase the organisation's culture, and reduce the time and money spent on recruitment efforts.
Percentage (%) share of industries using social media recruiting:
Here are six advantages of inculcating social media recruiting into your hiring process:
Boosts online job visibility
Recently social media has become a ubiquitous tool for identifying and attracting top talent to work for your company.
With over 2.19 billion active users on Facebook alone, it's likely that your ideal candidates are already active on this platform. LinkedIn is particularly popular among job seekers in the millennial and Generation X demographics, while Twitter is known for its job search chats.
Given the vast reach of social media, it's no surprise that it has become a go-to platform for recruiters looking to increase job visibility and attract quality talent.
Compared to other platforms, social networks provide an unparalleled opportunity to identify and engage with a large talent pool, making it a valuable resource for any recruitment strategy.
Promotes employer brand
The importance of a strong employer brand has also increased with the boost in social media usage. Before applying, 75% of prospects check out a company's reputation and brand, according to LinkedIn data.
Establishing an attractive social media profile can significantly enhance your employer brand and amplify your company's visibility, credibility, and culture. Sharing industry news and insights and updates about your organisation can position you as a respected expert in your field.
This motivates potential job seekers to follow and engage with you and enables you to build relationships with other leaders in your industry, thereby increasing your brand exposure.
Additionally, leveraging your current employees as brand ambassadors is another valuable strategy. Social Media Today claims that employee-generated content earns eight times more interaction than content shared via brand channels. Moreover, a statistics report by LinkedIn Employer Brand states this is because candidates have three times more faith in existing employees than employers to provide factual information about a company.
These posts can include showcasing:
Your work environment
Customer testimonials
Well-being strategy
Corporate and team events
Perks of working in your organisation
Reduces hiring costs
Hiring new employees can be a costly endeavour. While social recruiting is a more cost-effective option, it still involves some expenses. Nevertheless, the exceptional return on investment (ROI) achieved through successful hires via social networking platforms makes this approach extremely economical.
Undoubtedly, the costs associated with hiring through social media are typically lower than those of other processes. For instance, a Facebook advertisement can increase your visibility by two times compared to traditional hiring methods.
Target-specific talent pools
Since hiring managers can use a diverse range of specific groups, filters and hashtags, it is easier for them to bring in higher-quality candidates.
For example, Facebook allows setting advanced search filters according to the ideal candidate persona. Moreover, this can be set according to specific industries, locations and keywords.
And Facebook ads are target specific, having a click-through rate of 0.9%, as per recent reports by Adweek, which is relatively high compared to other recruitment marketing techniques.
Hence, with the help of social media, you can build talent pools that are more likely to help you hire high-quality candidates.
Candidate screening
Social networks provide valuable insights into a candidate's personality and essential qualities. A candidate's profile can reveal important traits, such as their confidence, friendliness, and openness, along with the skills and certificates which can be beneficial in the recruitment process.
Social networks make it easier to verify a candidate's information, such as job titles, employment history, and skills, and recruiters can use LinkedIn profiles to gather a wealth of information about potential candidates.
Additionally, leveraging second or third-degree connections can provide personal referrals and help ensure that the right candidate is selected for the job.
Attract passive candidates
According to the latest reports by CareerBuilder, 73% of candidates are passive job seekers.
Social media recruiting allows you to connect with both active and passive candidates in the places where they already spend the most time online. Rather than posting a job description on a board and hoping the right candidate will find you, social recruiting enables you to engage with talent by interacting with their social media pages organically.
This approach allows for two-way conversations with potential candidates who may not have reached out on their own.
Although passive candidates may not be actively searching for new job opportunities, many still use their social media profiles to stay updated on industry developments and keep an eye on companies that interest them.
As a result, many passive candidates include professional details on their social media profiles, allowing you to review their industry experience and make contact easily.
Additionally, building a positive social media presence for your company can encourage active and passive candidates to follow your page and potentially become part of your team.
Conclusion
Employing social media for recruitment can be an effective recruitment strategy for hiring managers. This approach expands your reach to a larger pool of potential candidates, simplifying establishing connections.
As millennials and Gen Z represent a substantial proportion of the present workforce, social media recruitment can particularly benefit recruiters.
However, success in social media hiring requires a well-designed strategy highlighting the most effective recruiting techniques. With a robust social media recruiting strategy, the recruiting process can proceed smoothly and with optimal results.