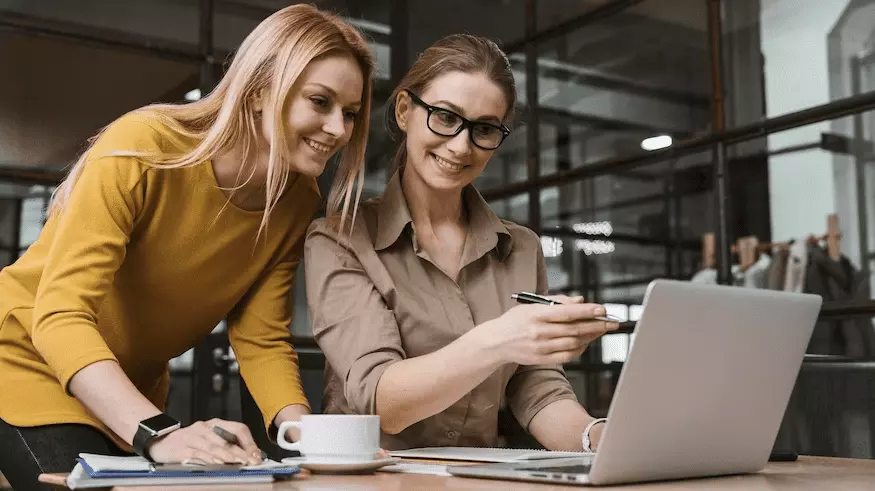 A passive talent pipeline is a pool of the best candidates who are not actively seeking new job opportunities but may be open to the best offers that come their way. These individuals are referred to as passive candidates.
This group of potential candidates can be considered in the loop for hiring in the future, either for new job openings or filling replacements for leading positions like managers, team leads, technical directors and heads of departments.
Why Build a Passive Talent Pipeline?
Being a hiring manager, the recruitment process to fill a job opening is extremely challenging. Every time, you cannot wait to search and screen candidates organically. To be prepared for long-term recruitment success, you can opt for a talent pipeline strategy to achieve your hiring goals.
With a passive talent pipeline, you can have a list of potential candidates to connect with for available job openings or future hiring needs.
It is beneficial for human resources and recruitment agencies who want to stay ahead of the competition by developing relationships with the best candidates before they start looking for new opportunities or getting hired by other companies. The passive talent pipeline is a backup for future vacancies created due to resignations or immediate job openings.
How to Build a Passive Talent Pipeline
A proactive approach to creating a framework of potential candidates and developing long-term relationships is the first step to building a passive talent pipeline. You can also customise and plan talent pipeline strategy according to your company's requirements, culture and overall progress plans.
Explore the steps to build a passive talent pipeline to streamline your hiring process:
Align recruitment with the company's strategic objectives
Every organisation has planned its development goals for setting up new departments and planning new roles and responsibilities. An understanding of your company's strategic objectives can help you embark upon the tasks of creating a talent pipeline. Certain points you need to consider to create a talent pipeline are:
Development plan of your company
Strategise and create new job roles within the hierarchy
Check additional job role requirements
Determine the extent of business expansion
Diversification of your recruitment goals
How can you align hiring strategic goals?
Host extensive brainstorming and cross-departmental interactions
Conduct an internal needs assessment
Find out the skills needed to support the company's growth
Identify areas of high turnover
Analyse future needs & prioritise the role's needs of significant impact
Understanding Your Ideal Candidate
As a recruiting manager, you should understand talent pipeline vs talent tool to maintain the list of ideal candidates who suit the present or future job openings. Essential factors to consider while looking for the perfect fit for the job role are:
Hiring decisions to be made
The time that it will take to recruit an employee
Detailed job analysis
Success factors
Evaluation criteria
How to find the perfect candidate for a job role
Identify the job requirements
Candidate's screening based on skills
Search for immediate joiners
Check out their work experience
Evaluate qualifications and personality
Attracting and Finding the Right Talent
A proactive approach towards hiring processes involves a candidate sourcing strategy that focuses on attracting the best fit for the job. As most of the candidates are in jobs, it does mean that they are not open to new opportunities. However, there are many ways to look for qualified candidates for current job openings in the company:
Check out the database using the best HR recruitment software
Post jobs on your social media channels like LinkedIn, Facebook and Twitter
Introduce employee referral programs into the company
Keep active communication with the best candidates
Focus on the career page of your website
Invest in employer branding strategies
What are the benefits of keeping an eye on passive potential candidates?
You have already created a list of the best candidates for active job roles
You don't have to invest time in conducting many interview rounds
You can also cut cost and time to post jobs or run ads on different job boards
Creating a Talent Pipeline Strategy
Once you know the requirements of your company's hiring goals, it's the right time to create a talent pipeline strategy to search for the best candidates.
It is an ongoing strategy requiring proactiveness regularly to communicate with the candidates to improve engagement and the company's branding or marketing plan to promote a fantastic work culture. Explore the best process to create a talent pipeline strategy:
Expand your company's reach on various portals
Keep a tab on the talent acquisition in your field
Build and organise a database of potential candidates
Create diversity in terms of experience and qualification
What are the modes to opt for planning a talent pipeline strategy?
Social sourcing like LinkedIn, Facebook, and Twitter to post job requirements
Participate in networking events to expand your reach
Use the best hiring software to explore the database of the best candidates
Engaging Passive Candidates
Frequent communication is the key to engaging potential candidates for building your talent pipeline. How to engage passive candidates to streamline the recruiting process:
Expand your network on different channels
Create connecting routes
Use an applicant tracking system
Set up a referral program
Use a recruitment CRM
Support a mobile-first hiring process
How to identify and engage passive candidates?
Attend industry hiring events
Use social media channels
Personalise your outreach
Create a talent network
Build a strong employer brand
Use popular job boards
Nurturing and Maintaining the Pipeline
A passive talent pipeline, if maintained and nurtured from time to time, can give long-term benefits to your hiring process. There can be many ways to streamline a talent pipeline:
Post requirements on multiple job boards
Boost candidate's sourcing abilities
Keep track of all candidates on an applicant tracking system
Enhance the pre-screening interview process
What are the top benefits of a talent pipeline?
Reduced the time to hire
Reduced the cost to hire
Improved diversity
Fulfilled recruitment goals
Conclusion
Building a pipeline proactively helps to maintain long-term relationships with the best candidates in particular domains who align with your company's talent needs to fulfil current and future hiring needs. Once you have identified your key hiring platform, you can easily plan a passive talent pipeline strategy to track and locate the candidates for your company's recruitment positions.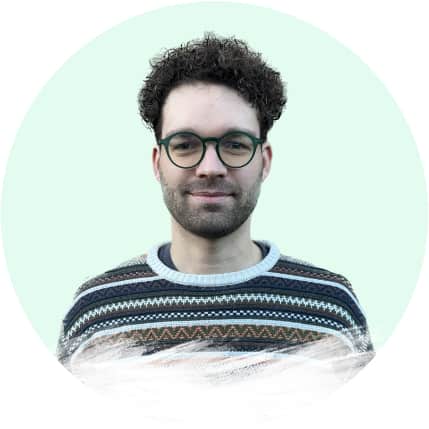 By Chris Smith
18 Feb 2023 · 4 min read
Founder of GoHire, dedicated to simplifying hiring for SMBs across the globe. Passionate about tech, SaaS, business, and recruitment innovations. Always up for a chat about the latest in our field. Let's connect!