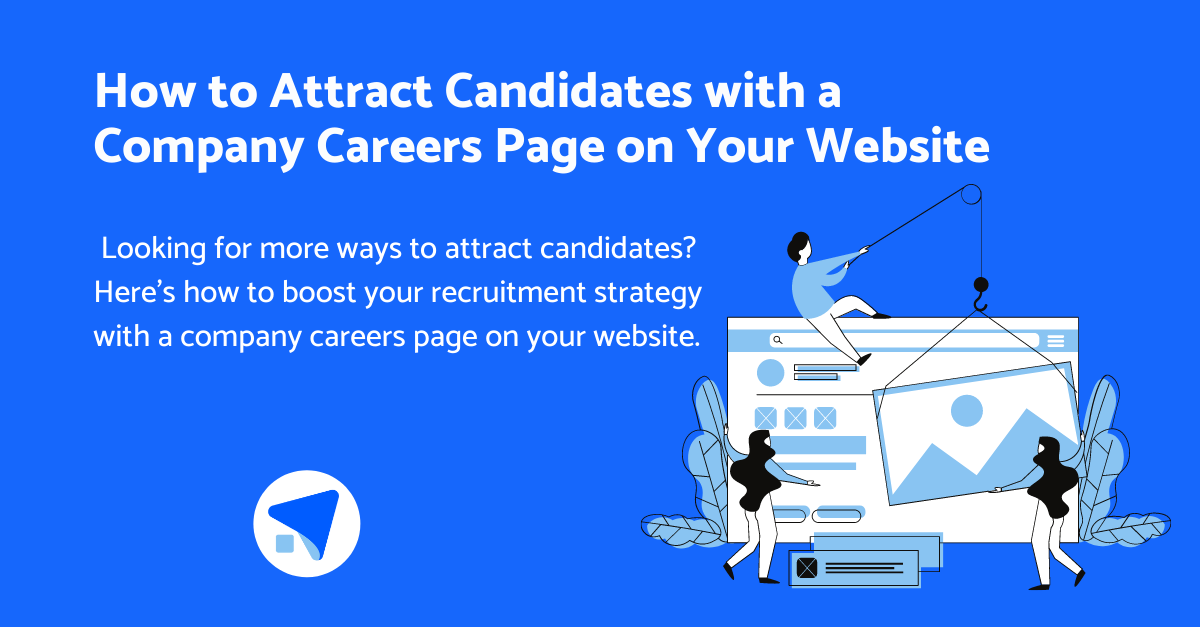 Looking for more ways to attract candidates? Here's how a company careers page on your website can boost your recruitment strategy.
Do you have a company careers page on your website?

If not, you're seriously missing out on a fantastic recruitment tool!

A career page on a website is the perfect place to show off your employer brand and attract top candidates to your company. Before applying for a job, candidates want to learn a bit more about what it's like working for your company—and a careers page helps you share this information. Plus, it provides you with another platform to share your open positions.

Keep reading to find out a few of the benefits of a careers page, what your company careers page should include and how to create your own easily.

Tip: Check out some of these career page examples for inspiration when creating your own.
What is a careers page?
First off, let's get clear about what a careers page entails.
We like to think of them as your personal pitch to top candidates. It's a place on your website where you share current job openings along with insights into your company culture, employee benefits and company news. It can be a single career landing page, a microsite, or a hybrid web page and jobs board.
A company careers page forms part of your hiring strategy and should show job seekers why your company is attractive to work at, and make it easy for them to apply to open roles.
See also How to Build a Work Culture That Attracts Top Employees
Why you should have a company careers page on your website
59% of candidates visit the company website after discovering a job—and they'll likely head straight to your careers page!
A company careers page not only helps you attract current and future job candidates, but also helps to discourage candidates who may not be a good fit.
If you're on the fence about whether or not creating a careers page is worth it, here are four reasons why it is:
Control your employer branding
A careers page gives you the ability to control the story you tell to job seekers. Since you own everything on the page, you get to present your company exactly how you want to. Share as much information about employee life at your company as you'd like to, and include as much detail on job postings as you feel necessary.
It helps you reach both active and passive job seekers
A company careers page doubles up as both an active and passive recruitment tool. By using the right keywords, you can attract interested candidates through SEO search.
The career page on your website also acts as a passive recruitment tool for potential candidates who happen to stumble upon your website. If it's well presented and intriguing enough, they may just come back to look for job openings when they're ready (or apply for a job then and there!).
See also How to Target both Active and Passive Job Seekers
Increase your web traffic
Career pages are gold mines for web traffic! You just have to use the right keywords to ensure that you're attracting suitable candidates. For example, the keyword "project manager saas" can help you attract job seekers looking for project management positions at a SaaS company.
Improve your hiring metrics
Careers pages are known to reduce both cost per hire and time to hire. If you set up your careers page well, candidates will likely find your careers page organically, reducing the need for paid candidate sourcing. It also helps potential candidates pre-screen themselves to see if they'd be a good fit within your company.
See also Reduce Cost Per Hire With GoHire Advanced Reports
Tips for creating an effective company careers landing page
A company careers page only becomes an effective recruitment tool if it's done well. Here are a few tips for building an effective careers page:
Make it easy to find and navigate
Visitors to your website shouldn't have to dig too deep to find your careers page. It's a good idea to include a link to it on both your top menu and in your footer. If you're in a heavily active recruitment period, you can make it more prominent by giving it a section on your homepage. Make sure to give the page a logical name like "careers" or "work for us".
Then, make sure that the job postings are easy to navigate. If you feature a lot of different roles and locations, include a search function that users can easily filter for their department, position and location.
See the below example of the different search filters that Hubspot features on their careers page:
Share details about working for your company
Include a company description that provides a short, informative and interesting introduction to your company. Explain who you are, what you do, why you do it, your values and your mission.
If you have an office, you can share pictures or even a video of what your offices look like. For companies with a remote or hybrid-working model, be clear on the expectations and any additional resources you provide—for example, access to coworking spaces or a home-office budget.
Additional information that you can feature include hiring policies, the type of people you're looking to hire and your company goals for the future.
Pinterest includes a video from their CEO talking about what's next for Pinterest on their careers page:
Share the benefits of working for your company
What are the perks of working for your company? Candidates want to know a bit more about the employee benefits and incentives that you offer. And no, pizza Friday's are not enough. Include details on annual leave days, healthcare plans, learning and development opportunities, team activities, maternity and paternity leave and remote work or flexible schedules.
These types of benefits have huge potential to attract top talent, so make sure to make them prominent on your careers page.
See how Airbnb shares the benefits of working for them on their careers page:
Be authentic with the company culture you portray
Don't just add in pictures of happy employees on team-building days if that's not actually what your company culture is about. Be authentic in the company culture that you're selling on your careers page. Include quotes or even videos of current employees sharing their true experiences of working for your company.
Your company needs to live up to the promises that you make, including your candidate experience, onboarding and work life.
Don't be afraid to get personal on your careers page—share your wins, losses and company news. Netflix does this well on their careers page; see below:
Give your brand identity central stage
Your careers page needs to reflect your company branding, including both visual and non-visual elements. Pay attention to colours, fonts, images, tone of voice and messaging. Make it clear to candidates that they're on your company's career page.
If you include images of your employees, perhaps have them wearing branded t-shirts or featuring other company merchandise.
See below an example of Nike making their branding prominent the moment you land on their careers page:
Create detailed job postings
The great thing about having a careers page on your website is that you can add as much detail to job postings as you like. Make sure to provide a clear description of each job role, experience needed, the skill requirements, the salary and working conditions.
Tip: Check out GoHire's Complete Interview Checklist for a complete run-down of what to include in your job descriptions and applications.
Keep the page up-to-date
One of the biggest mistakes that companies make with their career pages is not updating them. If you've filled a position, take the job post down. And if your company policies have been updated, update your careers page.
How to easily create a company career page on your website
When using GoHire, creating your company career page becomes super easy!
GoHire's employer branding features help you easily launch and modify a careers page on your website that adds personality, reflects your employer brand, encourages the best candidates to apply and looks perfect across all devices.
Our career pages are automatic, meaning that each job post you create on GoHire automatically publishes on your careers page on your website (along with your selected job boards).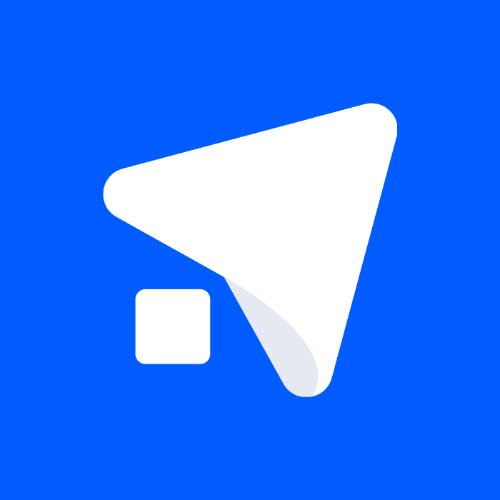 By GoHire
11 Nov 2021 · 5 min read
We are GoHire, a talent hiring platform helping you improve your hiring in less time, with less effort. Follow us on Linkedin and Facebook for more updates!