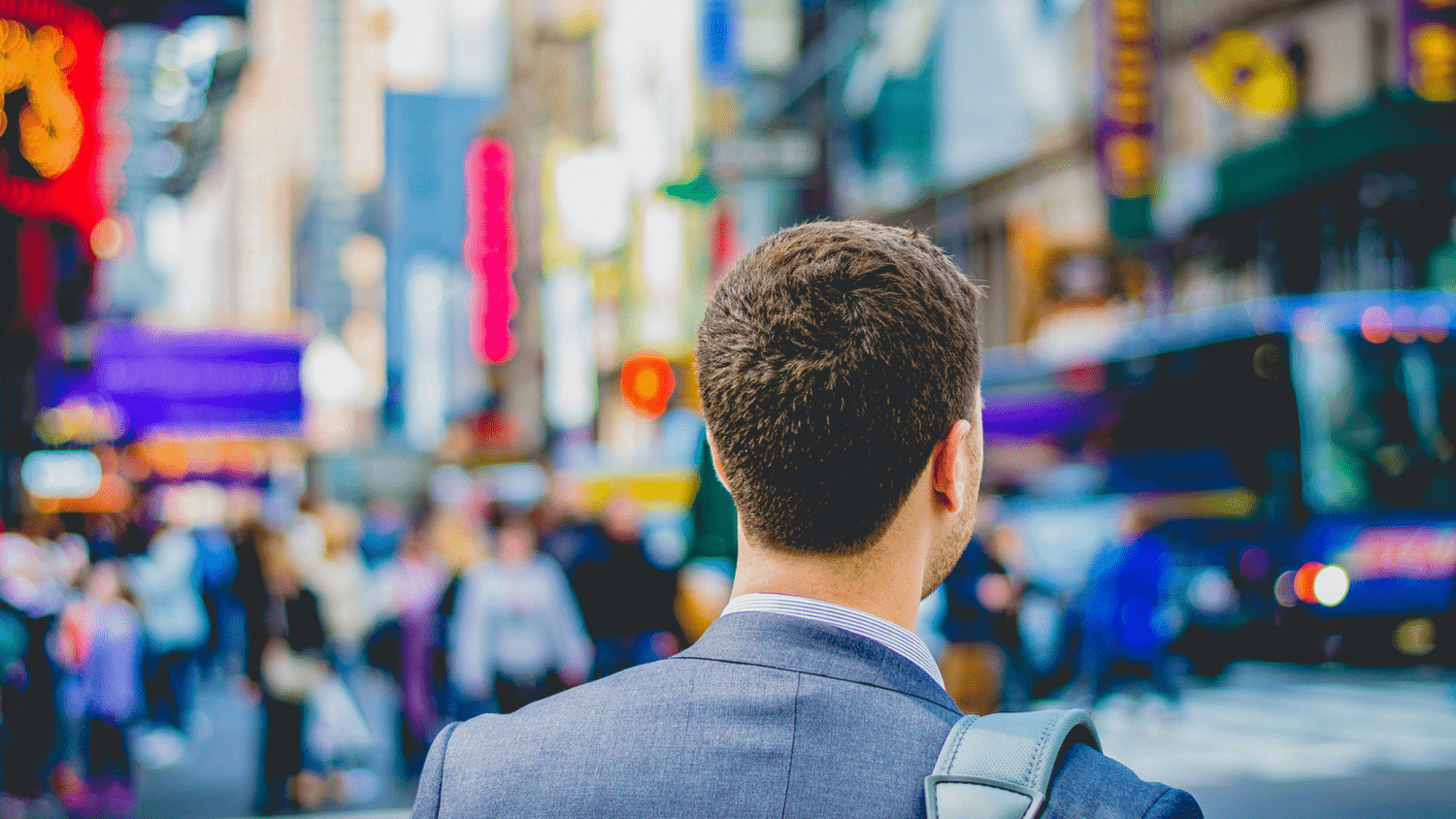 Having to advertise jobs and scan and fill an open position while running your business seems like trying to whip up a batch of cakes as you run on a treadmill - taking time to clean up thoroughly.
Thanks to online job search resources, like - LinkedIn, Monster, Indeed, etc., it's easy to market a job opening and find the best talent. Getting maximum visibility for your job listing is essential when you're trying to fill a position. You want to reach as many potential candidates as possible so that you can find the best person for the advertise job.
But how do you make your job advertising stand out in a sea of online job listings?
Don't worry, we have handpicked some expert tips to help you attract more attention to your job post and find the perfect candidates.
But first, let's start with the fundamentals!
What is a job advert posting?
A job advert is an announcement made by an organization or company that they have a vacant position or multiple job openings and are looking to fill them. The advert will usually list the job specifications and requirements, as well as the contact information of the person in charge of hiring.
What is the purpose of posting job adverts?
The purpose of posting job adverts is to reach as many potential candidates as possible so that they can be screened and the best person for the job can be hired.
There are two types of job postings: external and internal.
External job post
External job postings are job ads that are posted on websites or online job boards that are not affiliated with the company or organization looking to fill the position. This increases the visibility of the job ad, as it will be seen by more people than if it were only posted on internal websites or services. It also allows candidates to search for job ads from a wider range of sources.
Internal job post
Internal job advertising is a great way for companies who want to save time and money. Besides, they also allow them the opportunity of leveraging their in-house talent, all while keeping it within an organization's walls!
What to include in a job posting?
When creating a job post, it is important to include the following information:
- Job title
- Job description
- Company name and overview
- Location of the company
- How to apply
- Contact information
What to consider for an effective job post?
Often, the most effective job ad consist of what follows:
A well-defined job description
List the job responsibility clearly
Keep it easy to read
Provide qualifications and skill requirements
It, therefore, must be the most important way to get your posts noticed.
The stronger your job advertisement, the greater your chances of getting a lot of qualified candidates which can result in higher conversions.
Where are the best job sites to advertise a job ad?
Social media - Post on job boards and use targeted ads to reach the right candidates.
Job Search Websites - List your job descriptions on popular sites like Indeed, Monster, and CareerBuilder.
Local Newspapers and Magazines - Run classified ads or place a recruitment ad in the business section.
Trade Publications - Reach out to industry-specific publications that have a large readership.
Online Job Forums - Join relevant forums and post a message about your job advertisement.
Employee Referral Program - Ask current employees to refer the best and talented candidates for job advertisements.
What is the best way to post job openings on social media?
Advertise job openings on social media if you want to reach large audience. By using platforms such as LinkedIn, Facebook, and Twitter, you can target a specific audience for relevant job ads and maximize your reach. You can advertise a job on these platforms to further increase your visibility.
There are a few things to keep in mind when advertise job on social media
First and foremost, it's important to use relevant hashtags for the job details so that your post can be easily found by people looking for a job. Second, be sure to include a link to your company website or careers page so that interested candidates can learn more about the opportunity. Finally, don't forget to include a call-to-action in your post so that candidates know how to apply.
Advertising job listing on social media is an effective way to reach a large audience of potential candidates. By using relevant hashtags, including a link to your company website or careers page, and including a call-to-action in your post, you can make sure that your job opening reaches the right people and that interested candidates know how to apply.
So, without any ado, let's make a sound about your job postings!
Step 1: Create an amazing job ad
Do you know what percentage of people do brainstorming to write "React Native wizards" into a Google search to identify a relevant job? The probability is very low! Though, writing gimmicky job titles sounds fun, but in reality it leaves candidates perplexed to evaluate if the role is relevant to them or not.
So, if your focus is to hire the best mind in the industry, you should craft a job posting that is easy and clear to understand. Here are some tips to help you do this in the easiest way possible!
You can start with a simple yet attractive job title
Avoid getting too artistic with the job description
Offer benefits and perks in the simplest way possible
In layman's terms, make sure your job ads speak one-on-one with candidates.
Besides, remember to keep a closed eye on your job ads. After all, you are not just outlining a job role - "you are announcing a too good-to-be missed career opportunity".
Notably, keep it precise and concise as 9-to-5 working professionals are always running short of time. So, talk about what actually matters. And, beyond all, speak directly to the candidate.
Not to forget, avoid using phrases like "The successful candidate will have.....", rather talk one-on-one with candidates. Even expressions like "Here is your opportunity to kickstart with your amazing marketing skills" can help you engage with the right candidate and craft an impression that says "this job role is awaiting you".
Don't forget to write - "what you offer"
Use your job description as a guide; jot down all the relevant information about the vacancy, like the type and nature of the job, responsibilities and all the must-haves. Furthermore, add information like work hours, growth opportunities, benefits and perks, and work hours, with all other things that candidates will find interesting.
💡Tip: Give a personal touch to your job ads with language and information your target audience can easily relate to.
Step 2: Advertise your job posting
It goes without saying that advertising at the right place is a must - whether online or in a local nation!
For example, you should advertise in the relevant technology job portals if you are an IT firm or a B2B enterprise. Whether on a job website, at a conference or on social media, find the best places to get the talent you need for your company.
Let's uncover strategies to get the right eyes on your job ads!
Advertise on job boards
Advertising on job boards is by far the most old-school yet effective way to engage top performing candidates. There are numerous free and paid options available, depending on the nature of job posting, and the reach and the time you want to show your advertisement.
Though advertising a job post on different portals might sound like an uphill task, an ATS can help immensely. If you are a curious head and want to learn the nitty-gritty of ATS, here's how it can help you, save money and time!
Stay where talent is - "Social Media"
In today's bottleneck competition in cyberspace, where online job boards carry a behemoth potential to reach a wider audience, it doesn't assure your job ads will reach the right candidates you are wishing to appeal to.
Of course, that doesn't mean job boards should be ignored. Although, productively advertising your job posting means broadcasting it where the talent is. And, undoubtedly that is "social media".
Yes, "if you are hiring, skimming the power of social media is not a choice.
Social platforms like Instagram, Facebook, LinkedIn and Twitter can open doors to a far more expansive and potentially relevant audience for your job opening.
So, don't forget to ask the recruitment team or hiring managers to include a social post that feature the job posting on their social handles too. Else, you can consider writing a blog about your company work-culture, environment, ethics and much more on LinkedIn, related to the job role.
Old is gold - "On-brand career page"
It might sound cliche compared to other tips in this blog, but undoubtedly "On-brand career page" can outweigh them when not overlooked. So, ensure you build an interactive on-brand career page to handhold the best applicants.
Besides, career pages play a crucial role for thriving businesses that want to attract the best talent and promote their employer brand worldwide.
Even when there is no vacancy, a career page can portray your employer brand act as the mirror to potential candidates. Even, you can set up a notification system that notifies potential candidates when there is a vacancy.
Notably, having a career page helps people always have you in mind when they might look for an opportunity. There are many more benefits!
Reduce recruitment costs
With a career page it turns easy to search and share and also it minimises the need to post on different job portals. I understand that hiring and outsourcing recruitment services are expensive (job posting costs around $100 -$500 per post). So, what's better than using your website to do the legwork and make it a win-win situation.
SEO perks
Crafting an evergreen career page manifolds your brand's online presence and increases your organic reach. And, once your career page gets indexed by search engines, it's a lot easier for job lookers to find the relevant job openings using Google search—free marketing for everyone.
Minimised time to hire cycle
Interested candidates often have untold questions about your organisation like, advantages, hiring procedure and methodology followed. For instance, do you have a hybrid or remote working model?
Often, these questions seem time-consuming if the applicant has to go back and forth with the hiring manager. Here, a career page comes to your rescue offering insight into your business, environment, and ethics, ensuring candidates feel comfortable and confident to make the choice.
Look outside the box - "Geo-fencing"
"Geofencing", as known, is a method that utilises GPS and radio frequency identification to build a virtual and wireless circumference - encircling an event, neighbourhood, or pin code - so that people get notified about the ads on their devices.
Nowadays, recruiters are opting for out-of-box approaches to grab potential job seekers' attention. And geofencing comes to the rescue curating its place as one of the newest member in the room to advertise job openings. this technique is more focused and also helps your great ads poach candidates from competitors in your domain.
The good part is "you can skip the queue to see who flows through the pipeline".
Step 3: Screen candidates and start hiring
So, there you have it - "the best candidates". But, if you are still humming and hawing on choosing the purple squirrel beyond a resume, I can help you!
Hope you bet on the best talent 🤞.
Go over the applications again
There's an untold number of applications. Now, you look to filter out the ones that meet your must-have requirements, like specific skills, work experience, and qualifications.
So, to save you from pulling up the socks, applicant tracking software makes a good choice; it also helps you speed up the resume parsing process.
Analyse candidates
After filtering out applications that don't match your essential criteria, you can screen the remaining candidates by sending emails with a handful of screening questions or scheduling a short telephonic interview to get a basic idea of whether you want to go ahead with them or not.
Still, if the candidate number is huge, you can opt for screening emails to save time.
Interview candidates
Once you are done screening, it's time to perform some background checks and schedule interviews to find if the candidates have unique skills as stated in their applications. Plus, it helps you analyse how good a candidate is.
What are the best job posting websites?
Job search portals or commonly termed as job boards are websites that allow employers to advertise job openings and provide information about their company. They also allow job lookers to create profiles, search for jobs, and apply for positions online. Remember, several job search sites also offer additional services, like resume writing and career advice.
Popular ones
Some of the most popular job advertising sites include Indeed, Monster, and LinkedIn. Job search portals can be a valuable resource for both employee and employers. For employers, they can help to reach a larger pool of skilled professionals.
Ultimately, job portals can help to make the hiring process more efficient and effective for everyone involved in the process.
Job posting sites provide employers with a large pool of brightest candidates
Job posting sites are a popular tool for employers seeking to fill an open position. By posting a relevant job description, employers can reach a large pool of qualified professionals. And, because job seekers can search for job openings by keyword, location, and other criteria, they can easily find positions that match their skills and interests.
In addition, many job posting sites allow employers to post job opening for free or for a nominal fee. As a result, these sites provide an affordable way for employers to reach a wide audience of potential candidates.
By advertising on job search websites, you can reach a large number of potential employees
Job posting websites are a great way to reach out to potential employees. Especially, when you advertise job openings on these sites, you can tap into a large pool of job seekers who may be a good fit for your company. You can also use job posting sites to post updates about your company culture and open positions, which can help to keep your recruitment process moving forward.
In addition, job posting portals can be a great way to connect with passive job seekers who might not be actively looking for a new opportunity but who could be interested in your company. By advertising on different job boards, you can reach a wide range of potential employees and connect with top talent.
Candidates who find your job listing through a job site are usually more interested in the position than those who hear about it through other channels
Job seekers who find your job listing through a trusted job portal are often more interested in the position than those who hear about it from other channels.
The reason is simple: they've actively sought out job openings that match their skills and interests, and your listing just happened to fit the bill.
By contrast, candidates who learn about your job description through word-of-mouth or other passive channels may not be as closely aligned with what you're looking for. Of course, there are always exceptions to the rule, but on the whole, it's safe to say that candidates who come to you via a job board are worth your time and attention.
Job posting websites allow you to target specific candidates based on their skills, experience, and location
There are many different job posting portals available on the internet, each with its own unique features and target audience. However, all of these websites share one common goal: to help employers find the best candidates when they advertise job openings.
One of the most important advantages of job search websites is that they allow you to target specific candidates based on their skills, experience, and location. For example, if you are looking for a web developer in New York, you can use a job board to search for candidates who match that criteria. This saves you a lot of time and effort, as you would otherwise have to sort through thousands of resumes, screen the candidates and follow the typical hiring process.
Furthermore, job posting websites also allow you to post jobs to a wide variety of job boards and social media platforms with just a few clicks. This ensures that your opening will be seen by a large number of potential candidates, increasing your chances of finding the perfect candidate for the job fairs.
You can get feedback from potential employees about your job listing before making a hiring decision
Job postings are one of the most important tools that employers have for finding qualified candidates. But, with so many job postings competing for attention, it can be hard to make sure that your current job openings are getting noticed.
One way to get feedback about your job listing is to post jobs on a board and then solicit feedback from potential employees. This can help you to identify any areas where your listing is confusing or concise job description is unclear. In addition, you can use this feedback to refine your requirements and make sure that you are attracting the right kinds of candidates through job boards. By taking the time to get feedback from potential employees, you can ensure that your job listing is as effective as possible.
Finally, say goodbye to spreadsheets!
Still, if you're looking for ways to streamline your hiring process, attract more job seekers, and uphold your quality talent acquisition rate, you need to automate ways to advertise jobs with just one CLICK!
Elevate your brand through relevant posting and smart hiring processes that increase employee referrals and retention rates. Seamlessly start job advertising, manage untold applications for positions and job titles from one easy-to-use collaborative dashboard.
1. How do you attract more candidates to a job posting?
Here are some practical recruitment strategies to attract the best candidates
Promote your organization's culture
Offer employees benefit that matter
Use your values to attract the best and brightest talent to your organization
Create an internal referral system to hire staff
Keep close collaboration with your external recruiters
Furthermore, you can implement an Application Tracking System in your business for smart hiring, saving your effort and time exponentially.
2. What is the most effective method of job posting?
Often, the most effective job posts include the following:
A creative job title
Related keywords for the job opening
A comprehensive criteria of job success
A well-defined description of requirements with at least an implicit brief as to how they are relevant to the job.
3. Where can I advertise a job role?
LinkedIn, Facebook, and Twitter are popular job portals if you want to share your job posting on social media. However, there are so many other platforms like Indeed, Monster, Glassdoor including more niche social media for specific industries. But, if you want to streamline your job posting, choose an all-in-one recruitment platform.
4. What are the 4 main items in a job posting?
A job post should consist of the following basic aspects:
Job Title
Job Summary
Responsibilities
Qualifications
Perks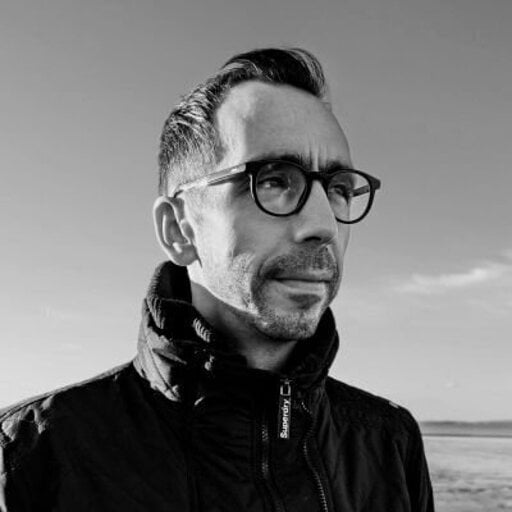 By James Yorke
23 Feb 2023 · 10 min read
As the Digital Marketing Manager at GoHire, I steer the company's online presence, constantly trying to push the company forward and exploring the latest trends in digital marketing. When I'm not working on GoHire's marketing campaigns, I embrace the challenge of running in the rain, take my loyal Doberman dog out for walks, and passionately support Tottenham Hotspur F.C. through the many highs and lows!