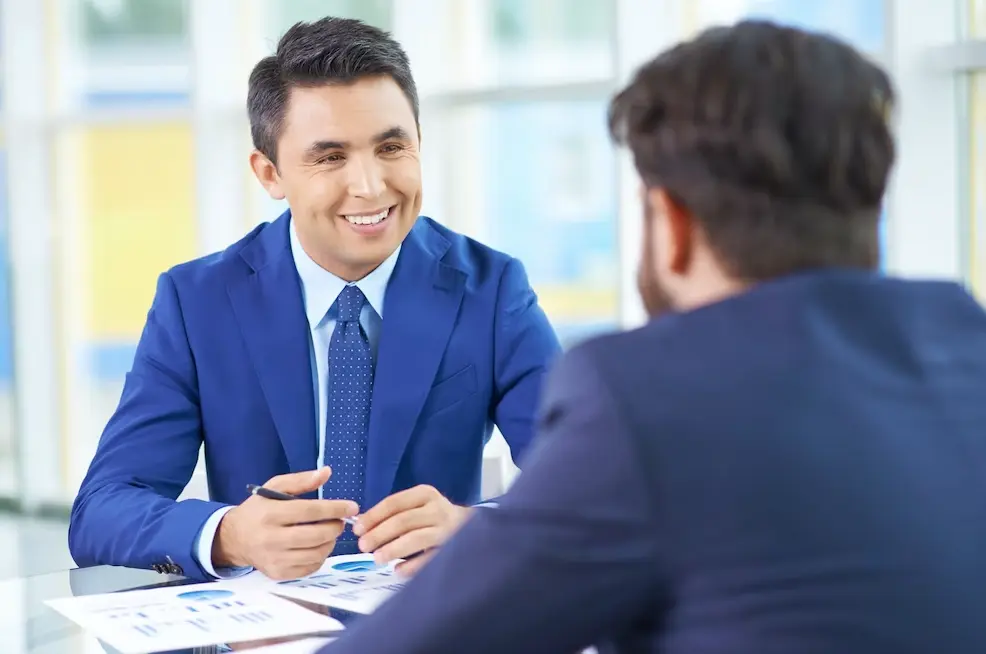 What are the steps to conduct an interview?
An interview is a process to hire a candidate based on their skills and work experience. Go through important steps to be considered while interviewing for a particular job role:
Prepare for the interview
Understand the interview process and divide it into steps
Go through the job description and the importance of the job role
Describe the company and job role to the applicant
Explore the career goals of the applicants
Prepare a list of questions to be asked in different interview rounds
Get insight into other relevant achievements or work experience
Give proper time to the candidates to ask questions
Close the interview by communicating the feedback and
follow up process
What are the 7 steps in an interview?
As a recruiting agency or hiring manager, you should follow 7 steps to ensure a smooth and productive interview:
Greet the candidates: Start the interview by greeting them warmly and professionally.
Verification: Verify their identity by checking their resume and submitted details.
Welcoming gesture: Engage in small talk to help put the applicant at ease. It can include discussing their travel to the interview location, the weather, or other non-work-related topics.
Explain the interview process: Start with the general interview round and then proceed with the experts or managers for the technical or descriptive match.
Offer refreshments: If applicable, offer them a glass of water or another beverage to help them feel more comfortable.
Explain the job and company: Provide an overview of the job and the company, including the company's mission and values, the responsibilities of the role, and what you're looking for in the applicants.
Obtain consent: Obtain the candidate's consent to interview by asking them if they're ready to start.
What do you say at the beginning of an interview?
The first step of starting an interview is to greet the applicant with a warm gesture and small talk to make them feel comfortable.
How do you write and conduct an interview?
You must prepare for the interview process as a hiring manager or recruiting agency. To do that, clarify the process to evaluate candidates' performance in the interview round.
General round: Introduction and questions about the candidate such as hobbies, family, etc.
Detailed round: Work experience in a specific domain and an online or written test.
Evaluation round: Scores or marks achieved in the test and overall interview performance.