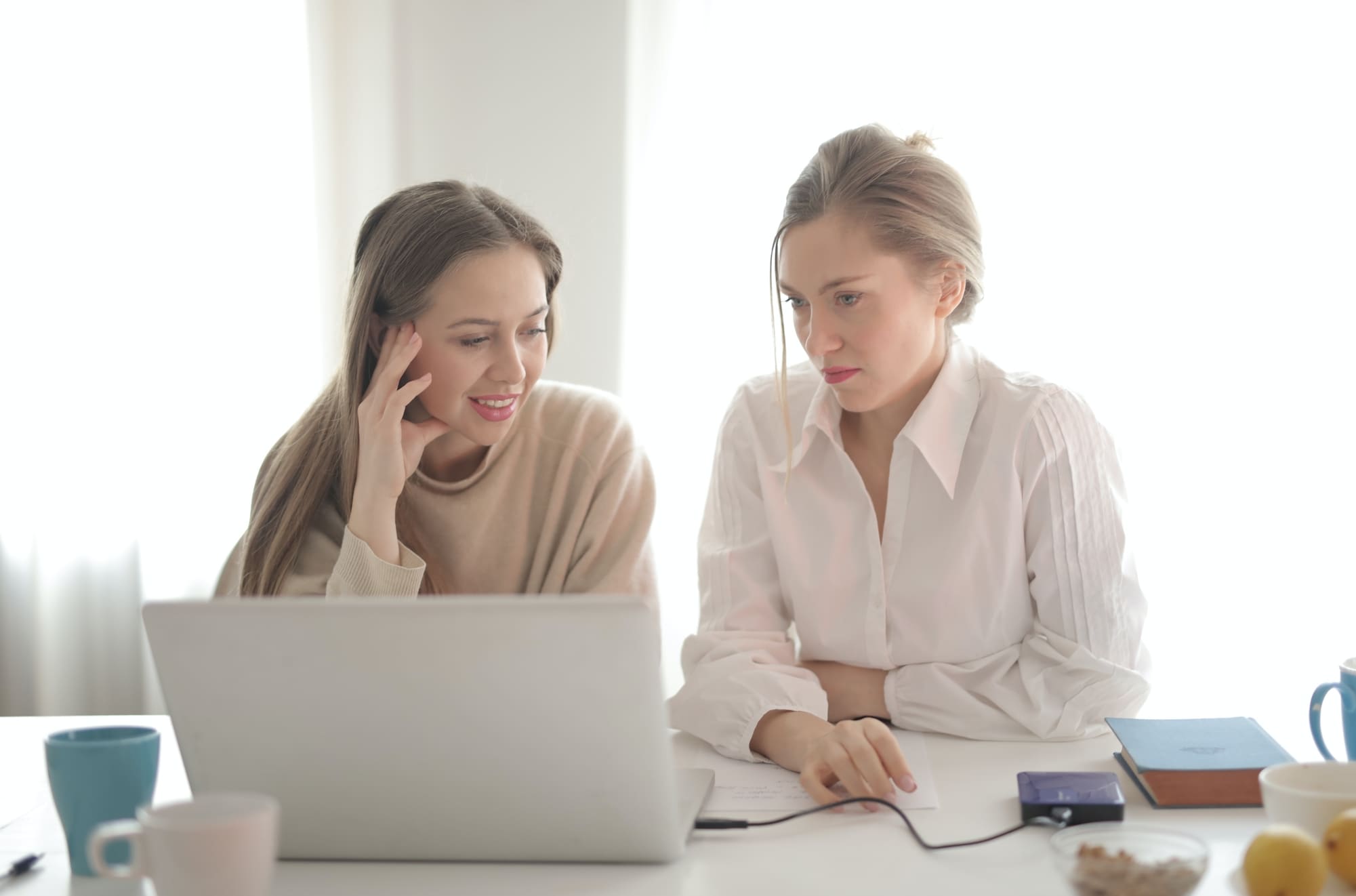 Job advertisements are the first impression your company makes with potential candidates. So, you could say they're a pretty big deal.
Keep reading to learn exactly how to write a job advertisement that attracts the right candidates and encourages them to apply for the job.
What is a job advertisement?
A job ad is a notice about an open position at a company. It can be shared on a company's career page, online job boards, in print publications and on physical job boards.
Besides understanding what it is and where it can be posted, you should be able to answer the question, 'What is the purpose of a job advertisement?'
These bulletins promote the role that you're looking to fill to a range of the most eligible potential candidates. A well-written job advertisement will persuade talented applicants to start the recruitment process.
How to write a job advertisement
To attract top talent, your job ad should feature an accurate description of the job, the skills needed to fill the role and details about the hiring company.
Good job adverts all focus on one thing: simplicity. It can be tempting to use fancy flourishes of language and litter your advert with jargon, but a clear, concise posting that highlights exactly what you're looking for will increase the chances of finding a good match.
Simple doesn't have to mean boring, though. You can add a bit of personality to your job description by writing in the tone and style of the business you're posting for. Incorporate their tagline in a natural way. Play with punctuation. And don't forget to customise the ad's design with employer branding.
What should be in a job advert?
The amount of detail you include in a job advert will depend on the sector and level of experience required for the role.
There are many ways to write an advertisement for a job, but some sections are non-negotiables. Here are a few elements that should always be included in your posts:
1. Job title
An accurate job title helps to ensure that your role will pop up when job seekers search for open positions. It might seem simple, but roles vary from sector to sector – and even company to company – which means choosing a title that suits the role can be tricky.
Stick with the most widely used title for similar roles. Then add a short paragraph that outlines the top three things that will draw in A+ talent.
2. Job description
Good job adverts will have eyes on them for about 50 seconds. And more than 50% of that time will be spent looking at the job description.
Lead into the job description with a few of the most exciting details about the job. Then write some short, scannable bullet points that highlight the most important functions of the role.
Keeping things short and snappy will help to draw potential applicants' attention to the most compelling points in your advert – including salary range.
Lastly, be careful not to include unconscious bias and to attract a diverse pool of talent. There are a number of studies which show the importance of having a diverse team including this one from McKinsey.
3. Include salary range & other benefits
Candidates want to know what's in it for them, which is why 61% of candidates say the salary range is the most important part of the job description.
It's also important to include any unique benefits that your company offers. What makes working for your company better than working for your competitors? We're not talking about pizza Friday's, but real benefits that employees want. Things like flexible working policies, annual leave days and wellness benefits, among others.
If you're a small company and can't compete with amazing benefits then think about the cultural elements that would attract people. How do you make the work environment at your company enjoyable?
4. Role details
Aside from job title, details like salary range, working hours, flexibility and location are the most common parameters job seekers use to narrow down their search.
Featuring these elements front and centre on your post will help to attract candidates that match your requirements. Plus, you'll reduce the drop-off rate of applicants who showed interest but then found that the job didn't quite meet their needs.
5. Company description
Outlining the company's vision, mission, goals and values can create an emotional connection. If candidates can see where a company wants to go and what it wants to do, they can imagine themselves contributing to the business's success. Which will get them excited about applying for the role.
6. Recruitment process information
Applying for jobs and moving through the recruitment process can take up a lot of time. Setting a clear path for how job seekers could go from applicant to new hire will help them to figure out whether it's worth their while to apply. Some might be put off by an assessment; others might be excited by the prospect of interviewing with a CEO.
Remember to include the deadline for applications and your contact details, too.
How long should job ads be?
Keep your job ads as short as possible.
Job seekers won't read long, dense slabs of copy. Most will scan your post to identify keywords that might apply to the role and the company – especially at first glance. It's just the way we read online.
One area that can take up a lot of real estate on your ad is the job description. Seeing as it's the most important part of the job ad, you might be wondering, 'How long should a job description be?' Once again, the aim is to keep it short and sweet.
That being said, some jobs are more involved than others. A C-suite-level position will cover a much broader range of responsibilities than an entry-level role. It will also require more experience. Plus, candidates might need a more advanced level of education. In these instances, a longer job description can be useful for weeding out unqualified candidates.
Job ad examples
The best way to learn is by doing. But if you don't know where to start with how to write a great job ad, this example will put you on the right track.
Simple example job advert
Job title: Social media intern
Company name: The Marketing Company
Location: London, UK
Job type: Remote, work from anywhere
Salary range: £18–20,000 per annum
Job description: The Marketing Company's social media intern will use our social media platforms to increase brand awareness for our clients. Working with the social media manager and other members of the digital marketing team, they will use the editorial calendar to create posts to grow the brand's presence on the various social media websites.
Creating social media calendars for each of our clients
Social media campaign and post ideas
Producing content in the correct brand voice and posting it to social media platforms to grow our clients' online communities and increase engagement
Creating and managing paid advertising campaigns to increase reach and brand awareness, and drive sales
Monitoring the performance of posts and evaluate analytics to gauge their success
Skills, qualifications and experience: We need an individual who is capable of problem-solving and innovating. The role requires strong communication, organisation and analytical skills. You may be the social media intern we're looking for if you:
Have a bachelor's degree or certification in marketing, communications, media, public relations or similar
Are flexible, adaptable and can work independently
Are an excellent communicator – especially in writing
Have experience using graphic design and media production software
Are proficient with all major social media platforms
Can turn boring data into insightful information
Reporting structure: The social media intern will form part of our digital marketing team and report directly to the social media manager.
Company information: The Marketing Company is a leading specialist digital marketing agency based in London. We were founded in 2020 with a vision to work closely with small businesses, focusing on long-term, organic strategies to help them grow steadily and sustainably.
We understand that life happens, so we've adopted a flexible, remote working structure.
We've recently expanded our operations and, like the small businesses we've been helping for the past two years, are growing steadily. In the next five years, we aim to have a presence on every continent.
Recruitment process information: Once we've received your application, we'll review it. If we think you might be a good fit for the role, you'll enter our recruitment process:
First round interview with our HR manager (30 minutes)
Second round interview with the social media manager (60 minutes)
Skills assessment (90 minutes)
Job ad template
There's an almost endless amount of information that can be included on a job ad. But that doesn't mean it should be. Here's a handy checklist of essential details that you can use as a template for your next job posting:
Job title
Company name and logo
Head office location
Job type (remote, hybrid or in-office) and location
Salary range
Role description
Required skills, qualifications and experience
Reporting structure
Company information
Recruitment process information
How to post a job ad
Now that you know how to create a job advertisement, you'll need to post it.
You'll want to advertise your role on the job boards where your ideal candidates are searching for work. Online job boards are hugely popular with most job seekers, so they're the best place to start.
There are loads of job boards you can post to, but that can be a time-consuming process. Using job advertisement software like GoHire's Applicant Tracking System enables you to create optimised, branded job ads that you can post to multiple sites at the click of a button. Saving you time and hassle.
See also: 15 Top Job Boards in the UK to Advertise On in 2022
How long do job postings stay up?
Job postings will remain visible on most job ad sites for 30 days. But exactly how long your ad remains active on any given platform will depend on the guidelines set out by that website. Plus, whether you access a job board for free or pay to use the service will affect the timing too.
Lastly, try not to overthink it
Sure, the information you include on your job advert is important but try not to overthink it. The most important thing is to be honest and authentic, while providing the necessary details about the role, the type of person it requires and next steps. That's it.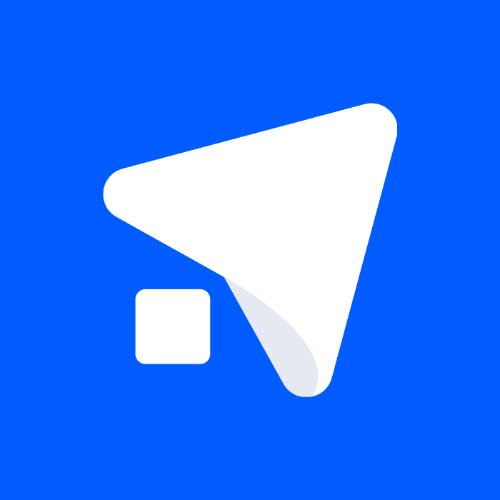 By GoHire
24 Jun 2022 · 6 min read
We are GoHire, a talent hiring platform helping you improve your hiring in less time, with less effort. Follow us on Linkedin and Facebook for more updates!