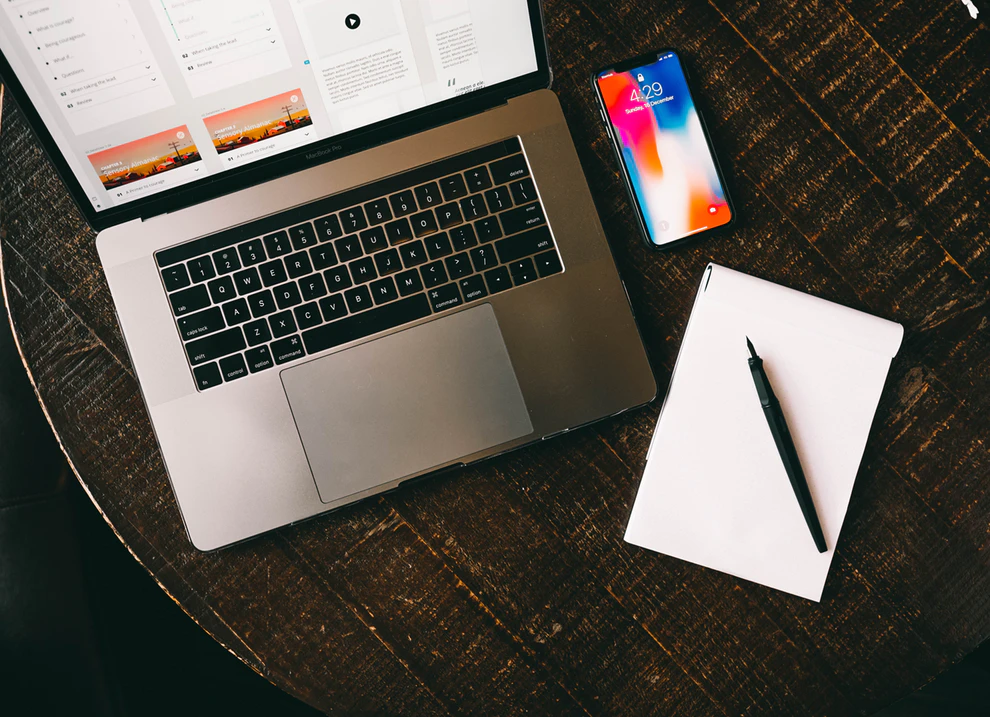 As technology accelerates change, businesses must take every opportunity to increase efficiency, reduce costs, and improve productivity to stay ahead of the game.
In 2019, businesses were driven by automation.
Small automation is focused on individual processes or tasks, building its success on a solid foundation of data and standardised processes.
In 2023, automation will focus on improving the agility and adaptability of organisations.
With a well-defined framework and an effective automation strategy, you can further optimise results and business success by embracing the technologies of the future.
This automation strategy starts with software, and the software tools for SMBs that are going to boost your business in 2022.
Here's just a few that we can recommend utilising.
CRM Software For SMBs
Customer Relationship Management (CRM) software covers a broad set of applications designed to help businesses manage many of the following processes:
customer data
customer interaction
automate sales
track leads
contracts
customer support
clients and contacts
support vendor / partner relationships
While CRM software is most commonly used to manage a business-customer relationship, CRM systems are also used in the same way to manage business contacts, employees, clients, contract wins and sales leads.
Typically, CRM software is used in large businesses, yet they also have the power to grow and scale SMBs.
Insightly is an example of a CRM software that is one of the best CRM software for SMBs.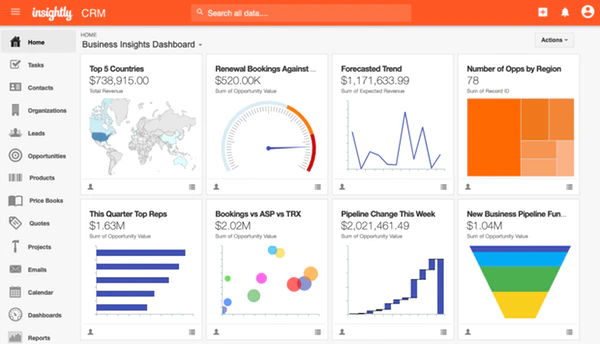 What will Insightly do for me?
Build customer relationships – Discover new connections, plan your sales process, track organisations and partnerships.
Connect to apps – Monitor all tools and manage them from one database with email and software integration.
Accelerate sales – Automate lead capture and generation to streamline and improve processes. Close deals faster and more efficiently.
Deliver projects – Manage assignments and projects, set schedules and share goals and objectives across teams.
Be enterprise ready – Safeguard with encryption and backups to ensure that your vital information is protected.
ATS Software For SMBs
In 2023, do you really want to still be using complicated spreadsheets or taking in paper CVs for vacancies?
An Applicant Tracking System (ATS) is a tool used to improve hiring and a business's hiring strategy, making it quicker and easier for recruiters to assess candidates, and also provide an organised system for them to keep track of their applications.
An ATS works by scanning through CVs that are submitted for a vacancy, using keyword trackers to find the candidates that have the essential skills and experience needed to carry out the role.
Instead of having to go through each application in-depth, an ATS filters and orders CVs, allowing employers to get straight to the most relevant ones that come through.
As a result, businesses can speed up the hiring process for themselves – and their candidates.
And with some roles receiving hundreds of applications every single day, ATS software has become a valuable software tool for SMBs in the UK.
GoHire is an example of the best ATS software for SMBs, an all-in-one talent hiring platform.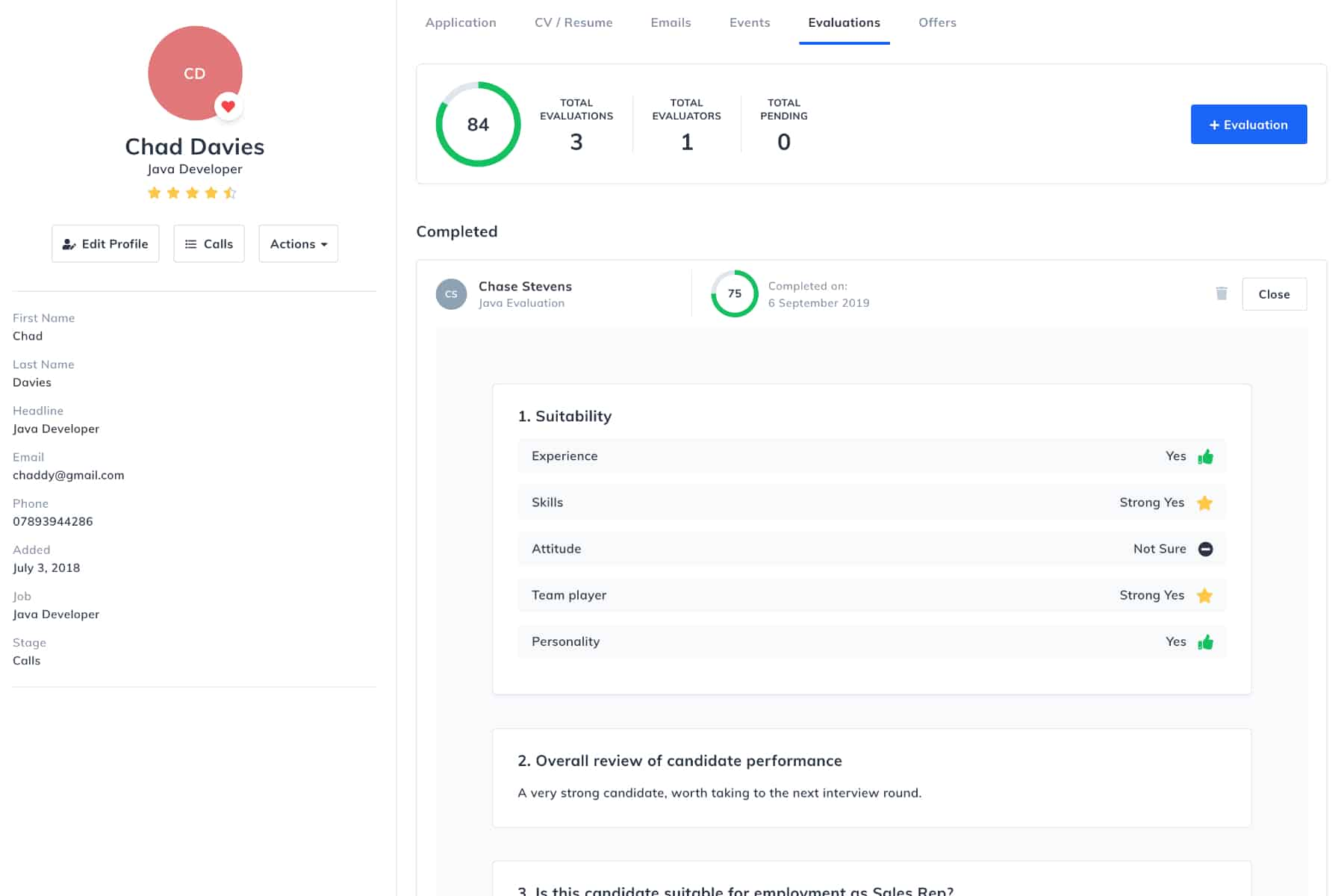 What will GoHire do for me?
Attract, manage and hire the best candidates for your early-stage start-up or SMB.
Jobs, candidates, interviews and hiring is all controlled and managed by you, all under one roof.
One unified dashboard providing a central hub that unites co-workers.
Deliver a single, consistent hiring strategy and connect with great candidates.
Choose from any of your active jobs to see all applicants listed.
Categorise applicants with tags, send them questionnaires and evaluate them through every stage of the hiring process.
Business Management Software For SMBs
Business management software assists in eliminating errors, completing business tasks, reporting activities and increases overall efficiency and effectiveness.
This integral management tool is designed in such a way that it meets the requirements of business processes in the most effective manner.
There are so many factors that go into consideration while choosing a management software for your business.
It depends on factors such as the size, needs, tasks, and processes that need to be automated in a business.
It is useful for whichever software you choose to have these features:
Project and task management
Time-tracking capabilities
File storage and document sharing
Resource management
Invoice and budget management
Scoro is one of the best business management tools that all SMBs should consider.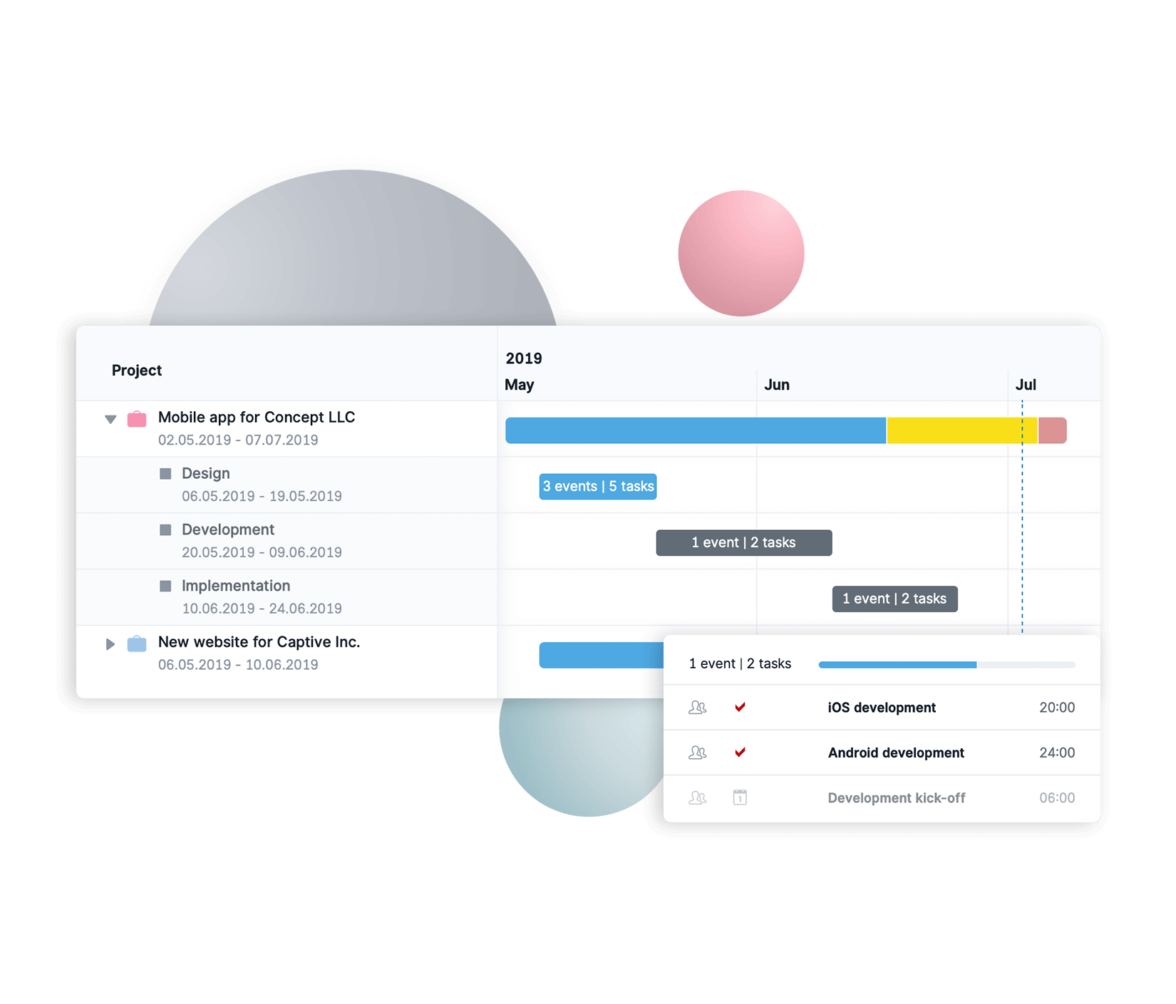 What will Scoro do for me?
Scoro is an all-in-one business management software designed to bring your teams, projects, sales, and reports together in a unified place.
With Scoro you can manage work more efficiently and organise every aspect of your business.
Plan and track work with unlimited projects
Manage quotes, contacts, and invoices seamlessly
Track time and bill for completed work accurately
Manage your entire business within a single solution
Customise permissions, PDF templates and bookmarks
Database Software For SMBs
Database software is an extremely useful tool to engage with.
Spreadsheets and masses of documents are a thing of the past, with the modern business world being built on information stored in databases.
The challenge comes in using the right database with the right structure to hold the information you need, while being able to access that data easily.
Knack is one of the best database software for SMBs, and allows you to use elegant tools to build the online database suited to your business.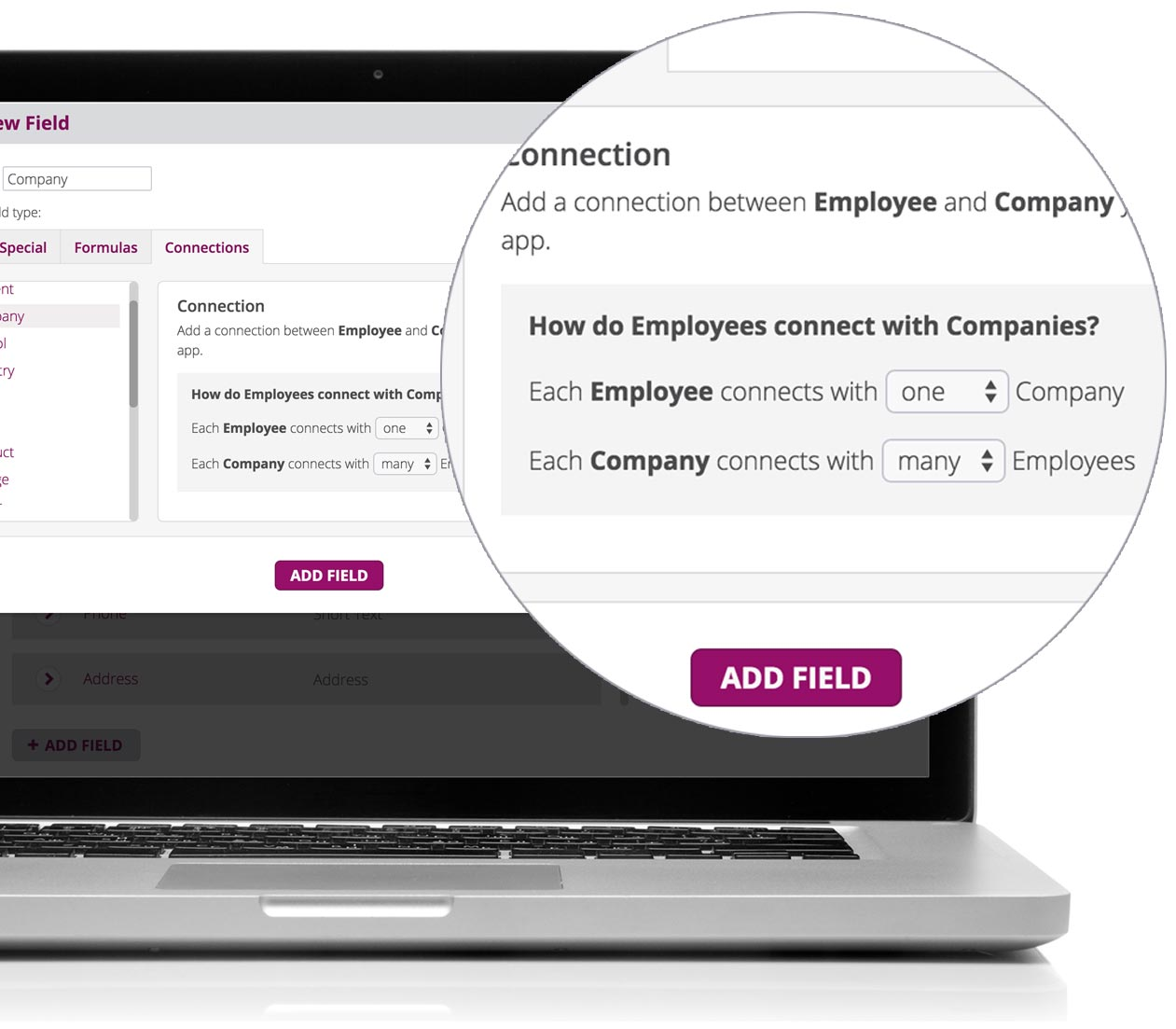 What will Knack do for me?
Whether building your database from scratch or modifying one of their templates, you get to define the exact features you need.
Open your eyes to super fast searches, flexible filters, and the power of a relational database.
Knack handles it effortlessly behind the scenes so you can easily connect related data together - like linking an employee record to a company.
Transform your data into decisions. Create rich dashboards to generate real-time insights with charts, graphs, and pivot tables.
Knack provides unlimited flexibility to separate your data. You can even authorise different reports for different users.
Knack also comes loaded with even more features like search engine optimisation, scheduled tasks, and zip code searches.
Utilising software such as these in 2023 is a sure-fire way to boost your company's success. Save time and effort on daily tasks, as well as introducing your business to a new way of working.
Email Marketing and Automation
As you navigate the complex landscape of business tools for SMBs, one essential area you cannot afford to overlook is email marketing and automation. Given the role of email as a primary mode of business communication and the surge in digital marketing, it is crucial to harness this channel effectively for your small or medium-sized business.

Indeed, email marketing goes beyond sending out regular newsletters or sales promotions. It's about nurturing relationships, fostering customer loyalty, and driving conversions – all of which can significantly impact your bottom line. But doing all this manually can be quite a task, and that's where automation steps in.

Automation in email marketing streamlines your efforts, enabling you to tailor messages based on customer behaviours and preferences, schedule messages at optimal times, and track performance metrics to refine your strategy. The right tool can dramatically improve efficiency and, when used correctly, deliver impressive returns on investment.

This section will delve into some of the best software tools for email marketing and automation in 2023. Factors like ease of use, customisation options, integration capabilities, and pricing will be examined. With these tools, you can transform email marketing from a time-consuming chore to a streamlined, effective, and revenue-driving operation. Whether you're looking for sophisticated features like advanced segmentation and A/B testing or a simple and intuitive interface, a solution is tailored to your SMB's needs.

Moosend positions itself as an uncomplicated yet contemporary email marketing and automation solution. Designed to drive real revenue growth, Moosend offers various features that may be well suited to small and medium businesses looking to enhance their digital marketing efforts.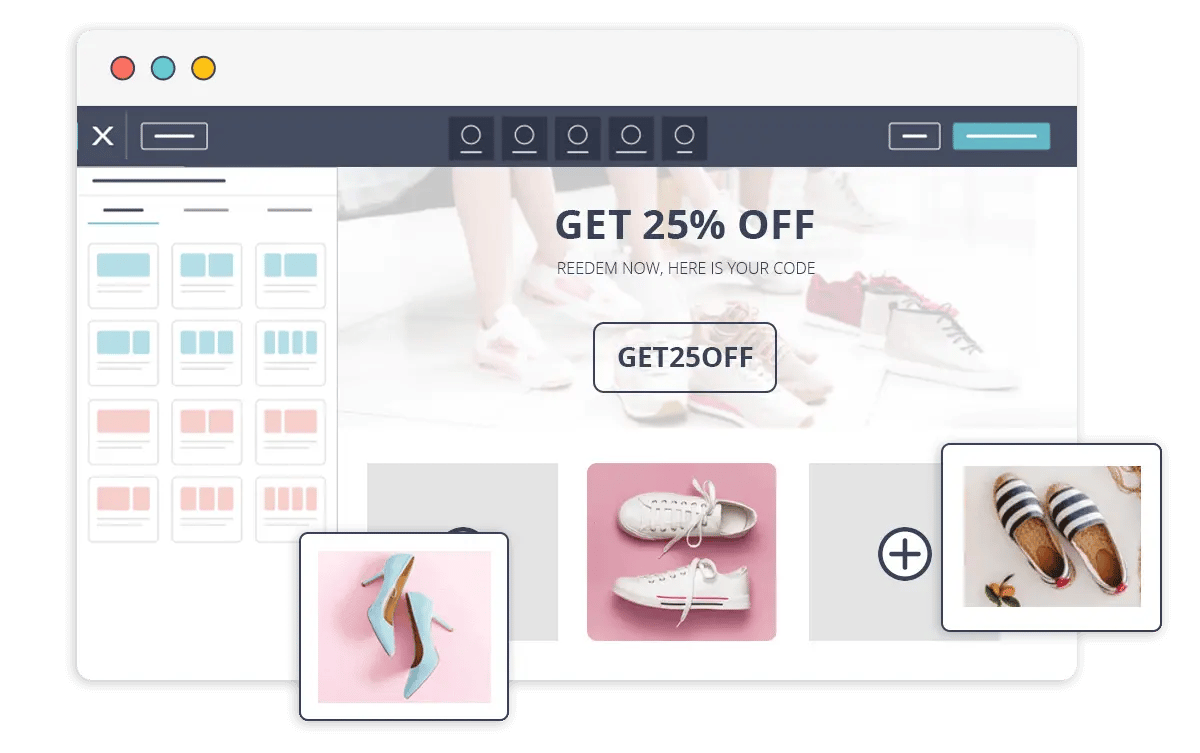 The platform offers tools for email marketing, focusing on enabling businesses to create and deliver personalised, aesthetically pleasing emails. Customisable templates are available. However, as with any new tool, the software may require some effort to get the hang of it.

A highlight of Moosend's services is the provision for marketing automation. This feature allows for the design of customer journeys that could stimulate increased customer engagement. The platform presents several automation templates and a visual workflow builder. However, it may require time and thought to make the most of the automation potential truly.

Beyond email marketing and automation, Moosend offers additional features such as landing page creation and subscription form design. These can convert site visitors to paying customers and expand your mailing list, respectively. The user-friendliness of these features can vary, and some users may need a learning curve to utilise them to their full potential.

Moosend's commitment to customer support is notable, with a 24/7 service to help users navigate the software's intricacies. Yet, as with any customer service, the experience could be subjective and depends on the complexity of the query.

Moosend seems to work hard at offering a comprehensive marketing tool suite for everything from email creation to automation workflows and advanced personalisation. The platform's tracking and analytics could provide beneficial insights, but the actual use would largely depend on the business's requirements and capacity to interpret and act on these data.

In conclusion, while Moosend offers extensive features that could aid in email marketing and automation, it may require a degree of familiarisation and time investment to capitalise on its potential truly. When selecting email marketing and automation software, it would be wise to carefully consider your business's specific needs, resources, and skills.
Moosend also have an excellent affiliate program here.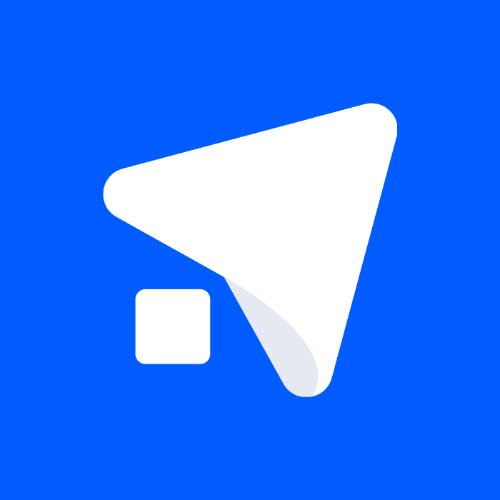 By GoHire
13 Oct 2021 · 5 min read
We are GoHire, a talent hiring platform helping you improve your hiring in less time, with less effort. Follow us on Linkedin and Facebook for more updates!