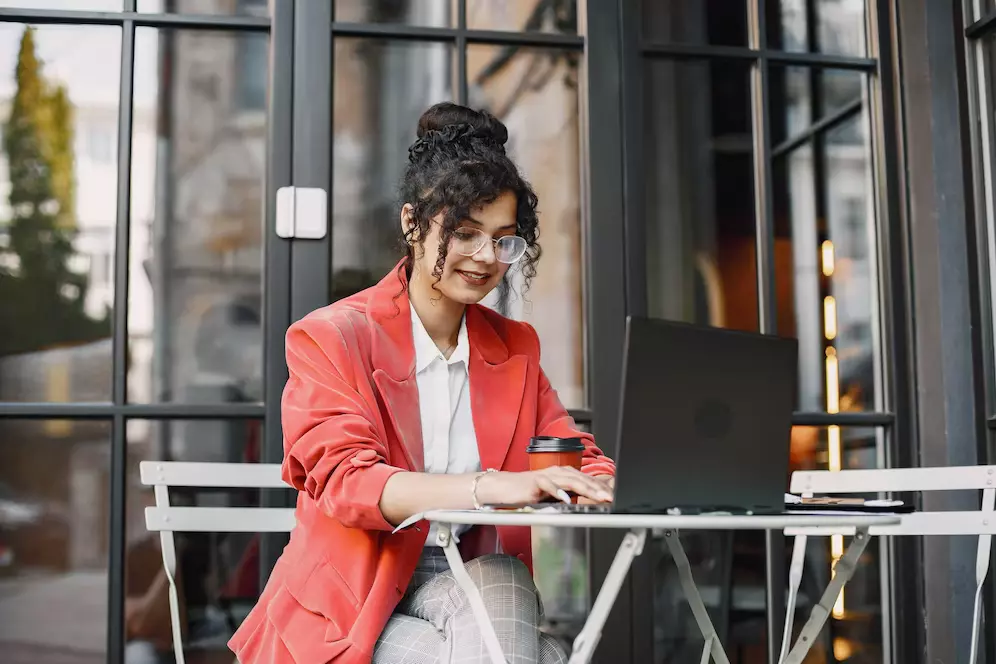 A high-quality job description is key to eliciting responses from prospective applicants, thereby enhancing the profitability of the hiring process for the company. This crucial endeavour begins with a meticulously crafted initial communication. By accurately conveying the necessary information to potential candidates, you accomplish multiple significant objectives concurrently:
Repeatedly increase the probability of finding the required specialists;
Weed out people who do not fit in competencies;
Form a clear request so that future employee understands what they want from him;
Mark the boundaries of professional duties so that the person is sure that they will work with him transparently and decently;
Show the solidity of a company that knows how to build high-quality communication and convey what the candidate needs to make a decision on submitting a resume.
Therefore, it is worth mastering the skills of an effective and understandable job description for candidates so that they can understand what you expect from them. Let's talk about this further. We offer a few relevant recommendations that will help describe the vacancy in the best way.
1. Address the person directly, do not speak in the third person
Job descriptions often contain phrases such as 'he will' and 'his duties will include.' However, it is recommended to rephrase these for improved efficacy. More appropriate alternatives would be 'you will' and 'your responsibilities will include.' While the shift may appear minor on the surface, it carries significant implications. The initial phrasing can engender a sense of disconnection, while the latter makes it evident that the description is speaking directly to the reader. This personalised approach underscores the value of the potential candidate, emphasising a heightened level of personal responsibility should they secure the position.
2. Use the pronoun "we"
The same principle holds true for the company's representation. When corporate representatives use 'we' while referring to the team in the job advert, it shapes perception positively. Applicants realise that they will be collaborating with a team of real people, not an intangible entity. This team takes on the responsibility for the employee's support and successful integration, ensuring they are not isolated. By employing first-person pronouns, the company effectively communicates this message.

3. Build your communication style to be more proactive
Adopt a proactive communication style that resonates with prospective candidates. Instead of delivering information in a rigid and formal way, try conveying it with enthusiasm. For example, rather than stating, 'The company's aim is to manufacture a product that adheres to quality standards,' a more captivating approach would be, 'Our dedicated team is fuelled by an important mission - to produce a product that surpasses quality benchmarks and fulfils customer needs.' This version emphasises that the company's objective is not merely a standard requirement, but the collaborative endeavour of an enthusiastic team united by a shared mission. Being a part of such a team is truly inspiring.
However, creating an effective job description can be demanding, necessitating meticulousness and precision in every aspect. It's essential to avoid errors in the description. In such circumstances, delegating the task to seasoned professionals can achieve superior results. Essay Tigers company has the requisite skills and expertise to showcase job opportunities in an appealing light. Working in tandem with these professionals can aid in establishing a positive brand image and attracting highly relevant applicants.
4. Clearly Outline job responsibilities
It's essential for prospective employees to have a lucid understanding of what is expected of them. This not only piques interest in the position but also instils a sense of confidence. When expectations and requirements are expressed clearly and transparently, it signifies that the company operates with openness, assuring optimal conditions for collaboration.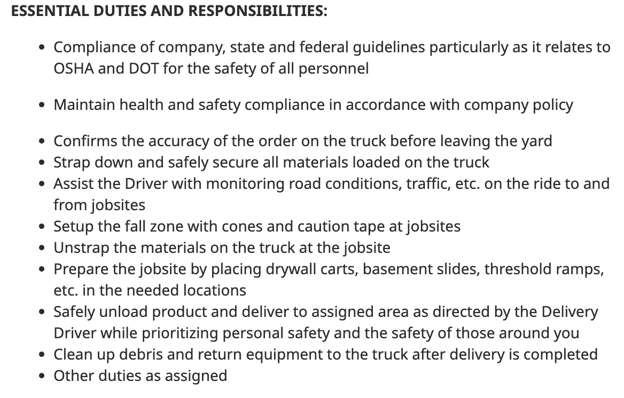 We invite you to acquaint yourself with several criteria that a high-quality job description should fulfil:
Precision: The exactness of the wording is pivotal, starting with the job title and ending with the specific job responsibilities assigned to the role.
Realism: Naturally, every company seeks to collaborate with individuals who will excel in their roles and contribute positively. However, such aspirations can occasionally become detached from real-world contexts, morphing into unattainable fantasies. There's also a risk that people who aren't committed to fulfilling these requirements may be attracted to the vacancy.
Meanwhile, those who take their obligations seriously may bypass the job offer, as they understand that the requirements, when viewed realistically, are unfeasible.
Simplicity: Overly complicated descriptions can be perceived as problematic because the core message becomes unclear. To achieve the desired outcome, it's worth articulating key points as simply as possible. This approach significantly increases the likelihood of your job posting resonating with its intended audience.
Let's turn to some figures and studies that will confirm the above information. According to an Indeed survey, 52% of job seekers say that the quality of a job description is very influential in their decision to apply for a job.
5. Provide candidates with information about your company
Companies often solely concentrate on the qualifications they require from applicants, but neglect to highlight what they, as an organisation, offer, and why a strong candidate should consider their vacancy. It's important to remember that the selection process is a two-way street; not only does the company choose the employee, but the prospective employee also chooses the company.
In fact, the candidate makes the first choice by deciding whether to apply for a specific job opening. To ensure a professional who would be an ideal fit for your team does not overlook your vacancy, craft an enticing description of the company itself.

To achieve this, you don't need to compose extensive text, but the core elements should be addressed. For example:
Products & Services: It's beneficial if the prospective employee understands upfront what they will be working with.
Mission: This is not merely a line in the description but a crucial piece of information that should not be neglected. Individuals spend a third of their day at work. For those leading a purposeful life and wishing to contribute to meaningful endeavours, it's important to comprehend that the company's mission aligns with their own life goals in some significant ways. While salary is important, it's not everything. Many people value the understanding that their work makes a positive impact on others.
Company Status and Scale: For some, a smaller company where a cosy and nearly familial atmosphere prevails might be more appealing. Conversely, others may aspire to actualise their professional ambitions within a large-scale enterprise employing thousands, with a brand recognised worldwide.
It is equally important to indicate in a few words the aspect of values and benefits that employees will receive. For example, some companies offer their employees to pay for a session with a psychologist every few months. Other businesses focus on wellness programs and offer gym memberships as a reward for hard work. This is a great solution to attract employees who understand the relationship between productivity and health to the team. Some companies are also able to offer employees a free schedule or hybrid employment to ensure a balance between work and personal life.
In summary, there could be a multitude of potential advantages in a new workplace for a prospective candidate. It's vital that these are concisely, clearly, and persuasively described in the job posting. This will significantly increase the likelihood of attracting the exact candidate you are seeking to respond to the advert.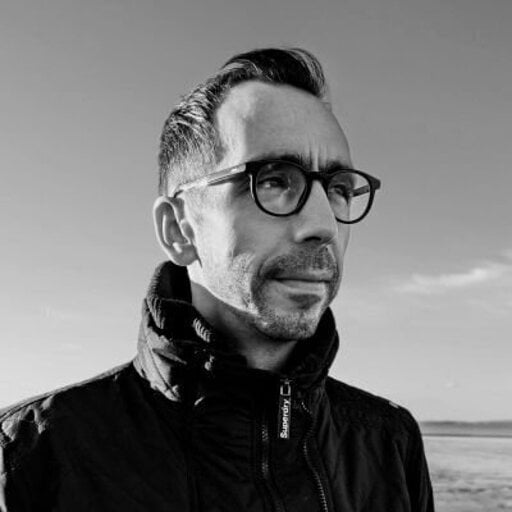 By James Yorke
7 Jun 2023 · 4 min read
As the Digital Marketing Manager at GoHire, I steer the company's online presence, constantly trying to push the company forward and exploring the latest trends in digital marketing. When I'm not working on GoHire's marketing campaigns, I embrace the challenge of running in the rain, take my loyal Doberman dog out for walks, and passionately support Tottenham Hotspur F.C. through the many highs and lows!