Money is the backbone of your company, and essential fuel for growth for startups.
At GoHire, we know just as well as any how important it is to scale your business in all areas.
Receiving funding is your starting point.
There are some great Series A Venture Capitalists in the UK who are ready to help you by injecting the needed funds.
Before you reach out to any VCs, here are some useful tips to help you get started:
Research the firm including the verticals they have invested in the past and their recent success and failure.
Thorough understanding of the target market, market size, unique value proposition, buyer persona, competitive landscape, roadmap and milestones with a duration specified.
An absolute and realistic idea of how your business will make money, customer acquisition costs, lifetime value of a customer and operating expenses over the next 18 months.
Clearly define the key milestones you will achieve in the upcoming months.
Create a compelling story that resonates and demonstrates the problems your product solves.
Craft, practice, and perfect your elevator pitch.
Just like sales, think of possible objections, their rebuttals and FAQs.
Once you are ready and confident, it's time to reach out to some Series A VCs.
We have compiled for you the Top 20 Series A CVs in the UK.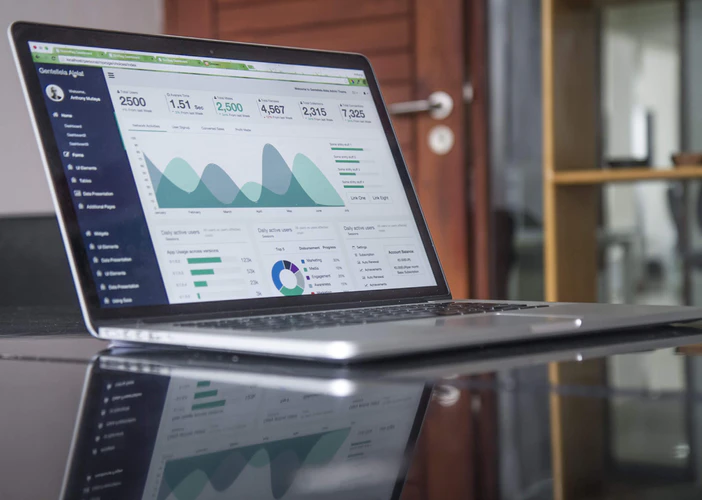 1. London Venture Partners
London Venture Partners offers from pre-seed funding to Series A funding. The funding amount can go in millions based on the assessment of your company.
The firm has a team with expertise in the gaming sector. Some of the investments they have made include Supercell, Unity, Playfish, NaturalMotion, DOJO Madness, Polystream and more.
2. Notion Capital
Notion Capital focuses on businesses with considerable potential in early-stage SaaS and enterprise tech startups with at least $1m+ ARR. They invest in European SaaS and enterprise tech, headquartered in the EU.
They have made investments in more than 60 companies including Adbrain, Adfenix, Appirio and Currencycloud.
3. Accel Partners
Accel Partners is an American venture capital firm with a base in London. The company has made thousands of investments and has over three decades of experience. They work with startups in seed, early and growth-stage seeking investments and Series A funding.
Facebook, Dropbox, Slack and Atlassian are some of the leading names in their investment portfolio, with their focus falling on technology sectors within the consumer, infrastructure, media, mobile, SaaS, security and customer care services.
4. Amadeus Capital Partners
Amadeus Capital Partners focuses on providing European high-tech companies that are at any stage. The firm is also part of the British Private Equity and Venture Capital Association.
They have an incredibly versatile investment portfolio. They have made investments in consumer services, digital media, medical technology, digital health, cybersecurity, artificial intelligence, and financial technology sectors.
Some of the infamous ventures they have funded include Doctify, ThinkTank, PolyAI, GreenRoad and Blockclaim.
5. Passion Capital
Passion Capital has funded over 74 early-stage tech startups. The company has expertise in SaaS, Cloud Services, Transaction Processing, Analytics and eCommerce. They have made over 89 investments in 51 companies.
The founders of the company have been involved in some of the biggest European tech exits like that of Ricardo.de, Skype, Last.fm and Tradus.
6. Balderton Capital
Balderton Capital is a UK based VC working with early-stage European startup companies. It is one of the largest European-focused venture funds with investments between $1 million and $20 million into tech companies with significant potential.
They have been involved with startups like Kobalt, Bebo, CityMapper and Wonga.
7. LocalGlobe
LocalGlobe is a UK based VC firm focusing on seed-stage tech startups with core investments in the health tech sector, consumer health, and transportation.
The company has investments in Transferwise, Zoopla, Citymapper and Soda Says.
8. Kindred Capital
Kindred Capital is a UK-first investment firm based in London. They invest in exceptional pre-seed and seed founders. Their USP is its 'equitable venture' model.
In this type of investment model, the founders get carried in the fund. The startup founders effectively become co-owners of Kindred Capital and after the investors receive their returned investment, they will share all the fund profits.
Few notable investments are Pollen, Daye, Lab Genius and Five AI.
9. Index Ventures
Index Ventures is Geneva-based VC firm with principal office in London and San Francisco as well. They provide funding for companies in every stage from the earliest seed through Series C.
One of the most significant advantages of Index Ventures is its ability to provide founders with an extensive range of key connections and resources.
The investment portfolio has Dropbox, Etsy and Last.fm as some of the big names in the tech world.
10. First Minute Capital
First Minute Capital was started by the co-founder and CEO of lastminute.com, Brent Hoberman. The VC firm is backed by the likes of Tencent, Henkel and Atomico. They have a diverse portfolio with investments in healthcare, blockchain, D2C, SaaS, gaming and more.
Their website states, "we typically invest in valuations of approximately £10m post-money, but will make exceptions above that when we can't resist."
A few startups they have invested in include Wayve, New Vector, Karakuri and Typology.
11. Octopus Ventures
Octopus Ventures remains another big name in VC fundings. They have investments in more than 100 companies. They focus on fintech, healthtech and Industry 4.0. Their investment is typically between £1 million for Seed to around £5 million for Series A.
They have funded startups like Adbrain, Artesian, Big Health and more.
12. Atomico
Atomico is a European VC firm and is among the big four early-stage VCs. They focus on consumer, enterprise and frontier technology sector and fund at Series A and beyond.
They have investments in startups like Lilium, Graphcore, Infarm, Beekeeper, Farmdrop and Klarna.
13. Fuel Ventures
Fuel Ventures is a UK based VC firm, headquartered in London, investing in early-stage and growth-stage startups. It was founded by Mark Pearson who has owned and scaled his company to a £55m exit. The company invests between £250k up to £2m.
Fuel Ventures has a shared workspace hosting more than 200 founders, advisors and investors.
Its portfolio includes 14 companies with multi-million revenues. Some of the companies they have their investment in are Moteefe, Shift, EventsCase and Capdesk.
14. Ada Ventures
Ada Ventures is a bit different than others. They aim to invest in under-served startups. Their core focus is on tech sectors working on healthcare, consumer and the future of work.
Ada Ventures is a pre-Series A investor that funds from £100k - £1m.
A few of the companies they have in their portfolio are Trouva, Papier, Motely, Ferly and Inoviv.
15. Felix Capital
Felix Capital is top UK Series C VC with a core focus on opportunities in digital commerce, digital media and connected life. They invest in startups seeking the first or the second-round funding from $100k - $10m.
Some of the brands they have invested in include Gwyneth Paltrow's lifestyle brand, Goop, along with Deliveroo.
16. EC1 Capital
UK based VC, EC1 Capital is headquartered in London. They focus on the web and mobile technology. The firm offers £200k - £1m for startups looking to increase Series A funding. The tech companies they have invested in include the likes of Lifecake, Toothpick and Evvnt.
17. Mosaic Ventures
Mosaic Ventures focuses on Series A funding. One of their missions is to bring the Silicon Valley mentality to the UK. They have invested in 70 companies across 12 countries. The sectors they focus on are mobility and location services, blockchain, machine intelligence, finance 2.0 and computational health.
Blockchain, Auterion, Convoy and Guidebook are some of the companies they have invested in.
18. Blossom Capital
Blossom Capital is led by the founder Ophelia who has worked with VC firms, LocalGlobe and Index. They are open to investing in any sector but prefer travel, fintech, security, workflow automation and developer tools.
Companies they have invested in include Fat Llama, Frontify, Spell, and Checkout.com.
19. Pentech
Pentech funds startups seeking pre-seed Series A funding. They are interested in startups working on artificial intelligence, machine learning, Big Data, blockchain and SaaS-based business models.
The names in their portfolio consist of Lifebit, Nutmeg, Outplay and Monolith.
20. Forward Partners
Forward Partners is a UK based VC firm with the most extensive platform. They have a whole lot of experts right from designers, developers, salespeople and more to help founders succeed. Their sector focus is on Applied AI, Marketplaces and E-Commerce.
The portfolio includes Big Health, Patch, Gravity Sketch, Makers, etc.
These are just a few of the notable Series A VCs in the UK to give you some inspiration. There are lots of other VCs out there that also have a proven track record of providing the necessary expertise needed to grow your business.
This article was brought to you by Go Win Rai, the owner of Crazy Media Design. He is a certified marketer in content marketing and inbound marketing, helping SaaS companies acquire more customers organically.