As a small business, the task of juggling HR tends to fall into the hands of everyone, not just one department.
HR departments suspect that around 1.5 hours per day is wasted with complicated and outdated HR tools (The Muse).
That's around 30 hours a month, down the drain!
Technology makes this task far more manageable.
We've taken a look at some of the best HR software tools for 2022 and picked out our favourites.
Here are 5 top HR tools that are purpose-built for SMBs.
1. CharlieHR - Online HR Software For SMBs
Take control of the chaos of running teams with CharlieHR.
Your entire employee lifecycle - all managed in one HR system.
Six important steps in one simple HR tool:
Onboard candidates
Protect
Manage employees
Develop
Reward
Thrive
When you're working hard to bring great ideas to life, your first priority should be your team.
Most SMBs simply don't have the workforce to manage every aspect of Human Resources efficiently.
Why CharlieHR is one of the top HR tools for SMBs
You can manage onboarding and offboarding of staff as well as time off, track performance management and reward your team with perks and benefits.
CharlieHR offers not just an all-in-one HR system, but dedicated and personalised HR support from an experienced professional.
Keep your company's HR in check whilst managing your legal compliance from the guidance of a HR advisor.
With the help of their dedicated team, you can create your own bespoke HR handbook, manage and update employment contracts, and receive valuable guidance on every aspect of Human Resources.
Prices start at just £4 per month, per employee. Try it free here.
2. FreeAgent - Accounting Software For SMBs
Voted the UK's #1 accounting software for small business! (FreeAgent)
Accounting software that helps manage business finances.
FreeAgent enables you to stay in control of your finances, allowing you to spend more time working on your business and less time worrying about your turnover.
This effective HR tool not only helps over 90,000 small businesses take care of their finances, but also allows accountants and bookkeepers to manage their clients at a glance.
FreeAgent is one of the best HR tools for start-ups, intended for SMBs of up to 10 employees; namely freelancers, consultants and contractors.
FreeAgent's simple tool takes the weight off you and your business regarding your finances.
All the accounting software you need in one place
FreeAgent connects to your bank account to automatically import your transactions, providing you with an at-a-glance view of your profit and loss in real time.
FreeAgent's automated invoicing tools can help you get paid faster, as you can see the details quickly and easily in your invoice timeline.
The software also helps you stay on top of your tax filing responsibilities, by using your financial information to generate a bespoke tax timeline, with your filing deadlines and the amounts you owe.
And when it comes to self-assessment, FreeAgent uses your data to pre-populate some of your self-assessment tax return each year, also enabling you to submit them directly to HMRC.
FreeAgent's handy tools gives you the insight you need to make good decisions for your business.
Currently offering 50% off your first six months, prices start at £9.50 p/m. Start your free trial here.
3. Jobbatical - Relocate New Hires Efficiently
Jobbatical thinks beyond borders to help the world work together.
An easy-to-use HR tool that makes immigration easy, so businesses can hire whoever they want from wherever they want.
Why Jobbatical is one of the top HR tools for startups
Don't know where to start with the hassle of immigration or don't want to wait months for a hire to join your team?
Sit back and relax as Jobbatical handles the immigration puzzle. From Visas to bank accounts, airports to healthcare; Jobbatical deals with the paperwork so your team can scale.
Jobbatical are dedicated to improving the smoothness of your hiring and thus building your business, making this an ideal piece of HR software for 2022.
With a 100% success rate, Jobbatical are committed to providing an efficient and reliable service.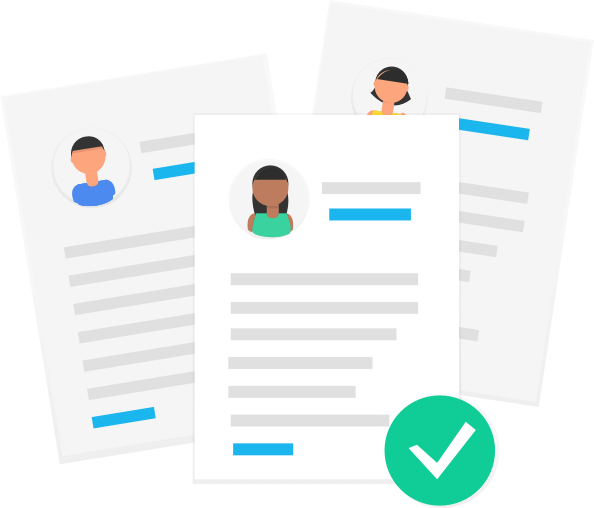 Once your candidate accepts a job offer, you won't have to lift a finger until meeting the candidate at the office!
Jobbatical handles all the messy in-between bits; registration, documentation and permits, as well as the nitty-gritty tasks.
Making immigration simple, and relocation smooth.

Prices and more information can be found by arranging a demo here.
4. RotaCloud - Online Rota Software
Rotacloud makes it easy to schedule rotas online
RotaCloud is the no-nonsense HR tool to schedule shifts, record time and attendance, and manage annual leave.
Reduce your wage bills, eliminate staffing mix-ups, and cut rota management time with this simple web-based software.
And guess what the best part is?It also comes in a handy app!
Picture this…
You've spent hours, days, or even weeks creating just one rota.
You've taken everyone's needs into account and finally have your dream team for each shift.
You breathe a sigh of relief.
But you know in the back of your mind that queries and issues will arise as soon as the schedule goes live.
Simple and easy-to-use HR tool for SMBs
Rotacloud's straightforward, user-friendly software helps businesses create sophisticated rotas and manage their employees effectively from one place, making this one of the best HR tools for start-up businesses.
RotaCloud embraces organisations of all sizes and has a wide range of features to suit your personal staff management needs.
Organise your employees by assigning roles and groups, and send email notifications to keep them up-to-date.
Arrange time-off and find cover quickly and easily with annual leave and availability tools.
Keep up-to-date with all of your employees' work.
Track hours, set up online clocking terminals and take control of your payroll in one go.
Timesheets are populated and absences flagged automatically, giving you more time to get back to important tasks.
Prices start at just £5 p/m depending on employee numbers. Start your free trial here.
5. GoHire - Hiring Software for SMBs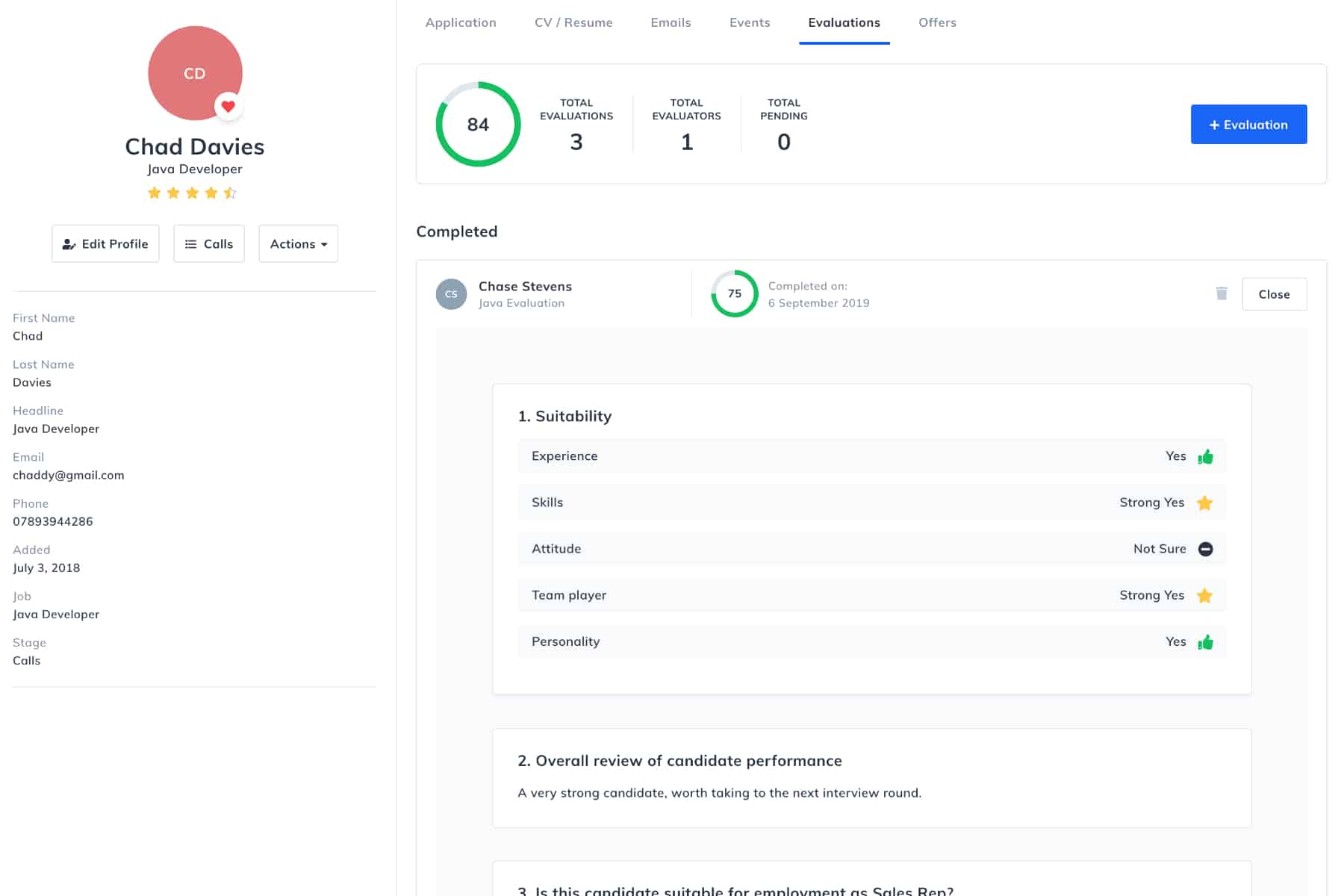 Well, of course we weren't going to leave out GoHire!
GoHire is an all-in-one talent hiring platform, and one of the best HR tools for start-ups.
This effective tool helps you attract, manage and hire the best candidates for your early-stage start-up or SMB.
Jobs, candidates, interviews and hiring is all controlled and managed by you, all under one roof.
No reams of paper CVs wasted, no lost spreadsheets and heaps of time gained!
Recruiting software built for SMBs
One unified dashboard providing a central hub that unites co-workers.
GoHire helps you to deliver a single, consistent hiring strategy and connects you with great candidates.
See all your candidates in one place with GoHire.
Choose from any of your active jobs to see all applicants listed.
Categorise applicants with tags, send them questionnaires and evaluate them through every stage of the hiring process.
Prices start at £49 p/m or £40 p/m for eligible early-stage start-ups. Get a demo here.
With these top HR tools, so much time can be saved daily, which can then be used to grow and build your SMB more effectively.
Small businesses needn't struggle with HR tasks that larger companies have dedicated teams working on.
Embracing these HR tools can help you save time, money and help to build a more successful future for your company.