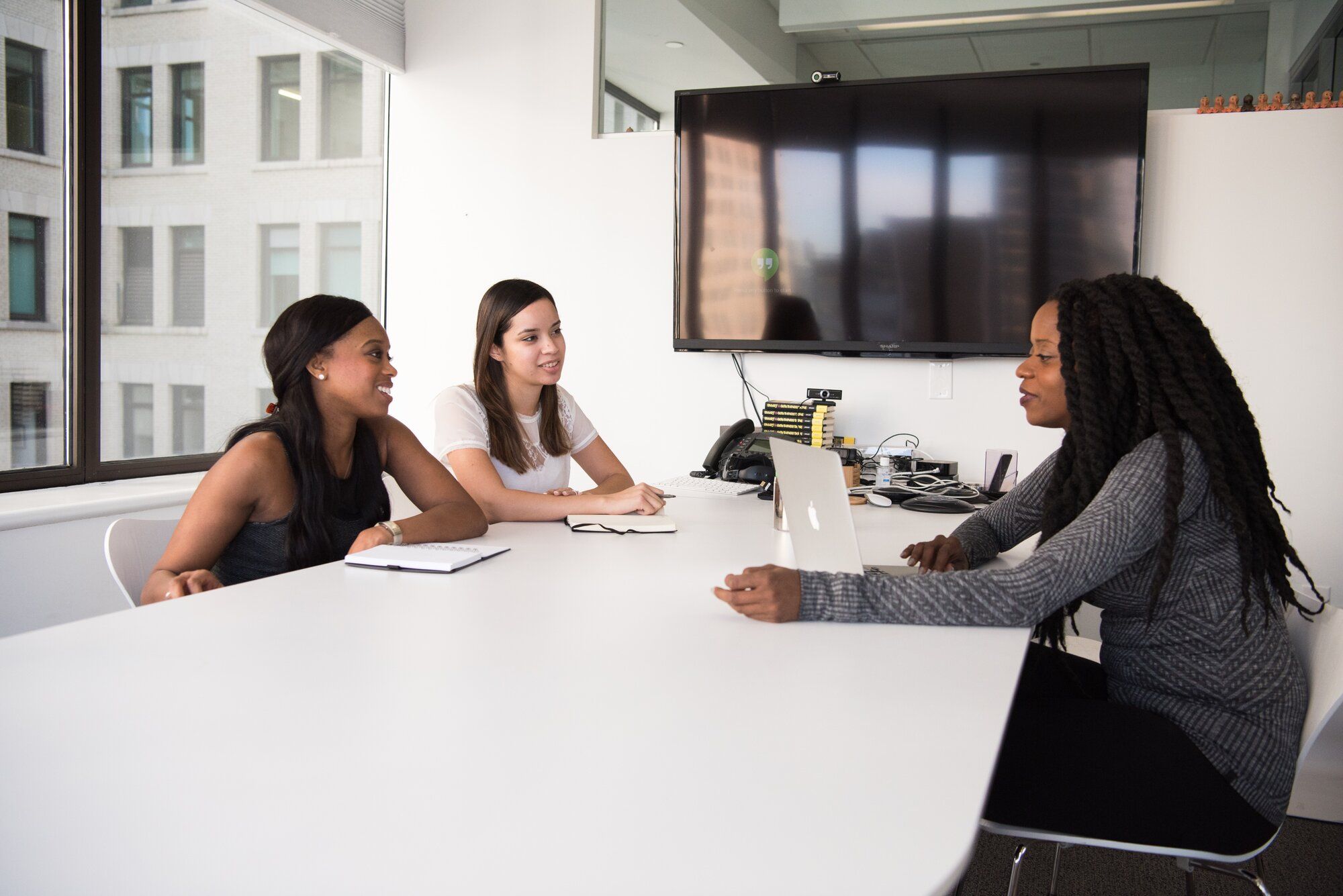 Having a plan in place when it comes to attracting the very best talent is a core part of achieving your business goals. If you're reading this then you're probably a very busy hiring manager, HR professional or business owner and it is critical to have a high quality recruitment strategy as it will save you time and make your search for top talent much more effective.
What is a recruitment strategy?
Recruitment strategies are plans that map a company's present and future hiring needs as well as the process that will be followed to bring top talent on board.
These hiring plans standardise the recruitment process, streamlining it and making it more cost effective for the business. They usually include the new or open positions that will need to be filled, the timeframe for recruitment, the job boards where the advert will be posted, as well as how candidates will be evaluated.
While these hiring plans are usually devised by the in-house HR team, they can be created by external recruitment agencies or consultants.
Why is a recruitment strategy important?
People are the most valuable asset of any business. In fact, companies with higher employee engagement report 21% higher profitability compared to those whose staff are not giving their best at work.
And first impressions matter, too. The recruitment and onboarding process have a massive impact on employee engagement. Research shows that new employees who are onboarded through a structured programme that forms part of an effective recruitment strategy were 69% more likely to stay with a company.
All of which means that if you want to attract and retain top talent, your hiring strategy must ensure that these processes are well thought out.
How to create a great recruitment strategy
As with other business plans, developing a recruitment strategy will help to ensure that your business reaches its long-term goals. Every strategy should start with a few basic considerations.
Analyse business strategies and goals
Your hiring strategy must speak to the overall business strategy. To form your plan, consider where your company wants to go, what it wants to achieve and how it plans to do those things.
For example, a brick-and-mortar retailer that is looking to increase sales by opening new locations will likely need to hire experienced store managers. On the other hand, an online outlet that wants to attract new users with an improved website and app will need to hire software developers to build these platforms.
Understanding the overall business strategy and goals will ensure that you are able to align your recruitment plan with these elements. It can also help you to have all of the information for key roles (like job descriptions and role requirements) ready as soon as they're needed.
Identify recruitment parameters
Every company is different, so every company's recruitment needs and processes will be different. It's difficult to define exactly what you need to do for your business when recruiting top talent, but there are a few factors to include in your strategy:
Goals: Outline what you need to do and what success looks like for your team.
Tools: Identify the tools you have and need for optimal performance.
Timeline: Where possible, identify when hires need to be made.
Budget: Create a robust yet cost-effective recruitment process.
Create standardised workflows and documentation
Having standardised documentation to use and workflows to follow will go a long way to reducing the amount of administrative work that can come with applying a hiring strategy.
Set out a workflow and identify who is responsible for the actions in that process. Knowing when and how things are getting done will ensure your strategy can be implemented without a hitch. For example, team managers might be responsible for informing HR when a team member resigns. Then the recruitment team might kick off the hiring process. It's also useful to have a variety of easy-to-customise documents for each stage of the hiring process. Job descriptions, candidate outreach messages and job advert templates are just a few of the items you will definitely need.
What are the best and most successful recruitment strategies?
There's no one-size-fits-all strategy that can be applied to ensure the success of your hiring process. That said, there are three elements that appear in almost all of the most successful recruitment plans.
Employer branding and consistent communication are major factors in any hiring strategy. According to LinkedIn, 75% of job seekers will consider an employer's brand before applying for a job.
Positioning your company as an employer of choice, through promoting its ethos, values and culture, is essential to attract top talent. Promoting the people who work for your business and communicating how they make an impact go a long way to achieving this.
What's more, ensuring that communications like job descriptions are clear and candidates are updated at every stage of the recruitment process go a long way to keeping potential hires engaged and enthusiastic.
See also: How to Build a Work Culture That Attracts Top Employees
Advertising and outreach
The number one objective of any recruitment strategy is to attract candidates. To do that, you need to use job boards, social media and any existing connections to make contact with potential hires.
Job board software enables you to post to a variety of job sites simultaneously, plus social media sites like LinkedIn are excellent platforms for reaching out to top talent.
In addition to posting jobs online, you'll want to reach out to suitable candidates who applied for different roles with your company in the past and ask your current employees for referrals.
Useful tools and streamlined processes
A recruitment CRM will help you to build and manage a candidate pool and nurture relationships, while an applicant tracking system can automate usually time-consuming processes. Using tools like this will keep your team organised and hires informed, leading to an improved experience that betters your brand.
What are the seven methods of recruitment?
How to recruit top talent will vary based on your industry, business and the type of candidates you're looking for. There are many recruitment methods you can use; these are seven of the most popular:
1. Talent pool databases
Looking at the pool of talent you already have on file – applicants who previously looked for roles at your organisation – is one of the quickest and most effective ways to find candidates who meet your requirements.
2. Promotions and transfers
Existing employees may be the best fit for positions that require a candidate to hit the ground running and have a good understanding of how the company works.
3. Advertising
Without a doubt the most popular method of recruitment, advertising involves taking a job spec and promoting it to the world on bulletin boards, job sites, social media and through email.
4. Recruitment events
Job fairs, recruitment drives at universities and other events can all be used to enhance your business's brand and cement your image as an employer of choice in the minds of new jobseekers.
5. Internships and apprenticeships
There are few better ways for businesses and potential employees to get to know one another than by working together. Internship and apprenticeship programmes are the perfect platform for this.
6. Referrals and boomerang employees
Tapping into your business's existing network can yield great results. Current employees are likely to have networks of talented individuals they could recommend. Or you may have already employed the perfect person in the past.
7. Professional organisations
Professionals and specialists often register with professional associations. Partnering with these organisations when you're looking to fill a highly skilled or specialist role can put you in contact with credible, qualified candidates.
What are some examples of recruitment strategies?
While it's tough to set out a recruitment strategy template, we can share some examples of strategies that are guaranteed to work.
See also: An Expert Guide to Creating a Hiring Strategy for Startups
Spreading good news about your business
It's essential for your business to have an online presence – and a good one at that. Promoting your business's projects, people and achievements on a chosen social media platform goes a long way to building a strong employer brand.
Getting your employees to review your business is important, too. Research shows that 83% of candidates will read online reviews and ratings of your company before applying for a job. So having accessible, first-hand feedback about what it's like to work for your business is a must.
Creating recruitment content
Blogs, videos and other pieces of content that focus on working in the industry your company operates in will help to position your business and its people as experts and encourage top talent to apply for your open roles.
Content that focuses on the experience of getting hired at and working for your business can also go a long way to attracting qualified candidates. A well-branded careers page that contains all of the information top talent wants and needs when applying for a role is crucial here.
Include information about the types of people who work for your business. Statistics like the number of women in C-suite roles or the percentage of employees in management who don't have a university degree can be insightful. Awards that your company has won can also be encouraging to see.
How to recruit employees for a small business
It may seem unnecessary to create an in-depth hiring plan for a small business. But building a strategy that speaks to your businesses current needs and identifies potential future opportunities can help to ensure that your company grows sustainably.
Competing with bigger businesses can be tough, so it's essential to devise a creative recruitment strategy that grabs the attention of top talent. Here are a few tips for recruiting excellent applicants that fulfil business needs:
Define your business and recruiting goals: Understanding where your business plans to go over the medium term will help you to better identify who you should hire next.
Offer a competitive salary and benefits: Ensuring that the combined salary and benefits for a position are in line with the current market.
Emphasise the benefits of small business: Agility, adaptability and opportunities for growth are just some perks of working on a smaller team.
Your recruitment process doesn't have to be manual
When it comes to designing an efficient recruitment strategy, it's important to make the entire process as streamlined as possible. GoHire is a flexible applicant tracking system that makes the entire process a breeze. Get started with a free demo and try it out yourself.