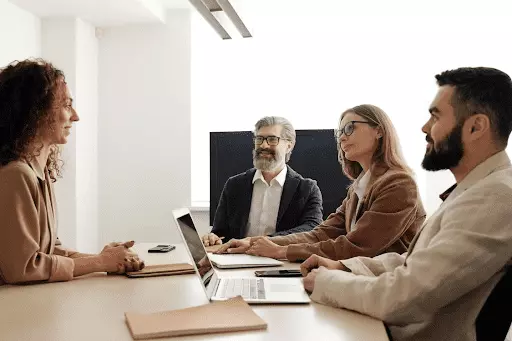 As hiring needs rise and job openings increase, applicant tracking systems are a useful tool in recruitment. These systems help HR professionals and managers streamline the hiring process and cast a wider net when recruiting people online. But what are the applicant tracking system features and benefits that make it so helpful?
Here's what you need to know to hire employees using applicant tracking systems and the many features that accelerate hiring.
Benefits of applicant tracking systems
There are many benefits of applicant tracking systems. Some of the most compelling include these three main advantages:
Reach a bigger audience
Now that more people are looking for jobs online, it's good to go where people might already be 90% of recent job seekers have sought out jobs online. You must be visible on virtual platforms and hiring sites to have a substantial application pool.
Applicant tracking systems do more than track; they allow you to add openings to dozens of job sites and social platforms so more job hunters see your openings.
Streamline the hiring process
Another way applicant tracking software can improve the hiring process is by streamlining it. The manual administrative work attached to hiring and recruitment can easily overwhelm hiring managers, recruiters, and HR professionals.
With all sorts of automation, ATS software can lessen the repetitive work so that recruitment staff can focus on more crucial parts of the workflow.
Get the best employees
With a more streamlined process comes a better job applicant experience, improving the likelihood that you hire the right candidate for your job opening. There are fewer delays in feedback and interview scheduling. Moreover, all kinds of tools on applicant tracking systems ensure you hire the person that fits the role best. These tools are more than adequate in providing necessary support for talent managers that need a more objective way to evaluate candidates.
Applicant tracking software features to accelerate hiring
Now that you know why using applicant tracking software is crucial for your HR operations, let's look at how this system can help you do that. Here are applicant tracking software features that help accelerate the hiring process for your company:
Job posting
As part of your ATS requirements, there should be some form of job posting manager. This tool enables businesses to advertise their job openings to several employment portals and job boards, assuring a greater reach. A customised application process is made possible by the custom application forms and questions, and the process is kept structured by candidate monitoring and communication management.
A job posting manager will also have reports and analytics that offer insights into a job ad's effectiveness. These job posting boards can also integrate with other features, such as a candidate screening tool that helps HR managers and recruiters exclude unqualified individuals.
Resume management
As part of ATS tracking, your applicant tracker should also have a resume management feature. This function simplifies the hiring process by collecting and maintaining candidate information and resumes in a single database. Resume management systems have resume parsing, a feature that automatically collects pertinent data from resumes and stores it in the ATS.
You also have a central database for resumes, which makes it simple for recruiters to obtain and assess resumes, while search and filtering tools enable fast searching based on specific requirements. Resume management is also one of the better Infusionsoft alternatives if you're a recruiter who needs a contact management system for human resource purposes.
Applicant scoring
An applicant tracking system's applicant scoring function is a helpful tool for businesses looking to evaluate applicants uniformly and objectively. Each candidate receives a score from the feature based on established standards, including their application, CV, and question-and-answer sessions.
The functionality boosts recruiting productivity by automating the grading process. It also offers a data-driven framework for hiring decisions, removing bias and bureaucracy from the hiring process. The score function offers a fair and unbiased manner to evaluate candidates while ensuring consistency in the evaluation process and removing any potential biases. Companies can also change evaluation criteria to fit their employment needs and specifications.
Interview scheduling
An applicant tracking system's (ATS) interview scheduling function is another great feature if you're looking to expedite the interview process. By automating the planning and scheduling of interviews, the functionality makes it quick and simple for recruiters to plan and confirm appointments with applicants.
This feature allows for smooth scheduling and communication with recruiting managers, and interfaces with the email and calendar systems used by recruiters. To decrease the possibility of missed interviews, the interview scheduling function automatically sends interview confirmations and reminders to candidates and recruiting team members.
Automated communications
Applicant tracking software also automates communications between applicants, hiring managers, and other stakeholders during the employment process. This feature automates time-consuming and repetitive email activities, allowing recruiters to concentrate on more crucial responsibilities.
Applicants often turn down offers or take competing ones when recruiters take too long to respond. Having automated communication features lets businesses build templates and messages so they can respond promptly. That way, candidates get timely responses from recruiters, improving their chances of receiving the offer when provided.
Integration
An applicant tracking system's app integrations feature allows additional software programs into the ATS, enhancing its functionality and improving the hiring procedure. You can link your tracking system with job platforms, social media, CRMs, HRIS, project management tools, etc.
For instance, an ATS can have integrations with budgeting software so that HR coordinates well with accounting and finance when they release job openings, give salary offers, and onboard new staff. Here are some budgeting software examples you can use in conjunction with an ATS.
Onboarding
After finding the right person for the job, you'll want to onboard them well. This helps ensure that your new hires remain in the company for a long time. On study shows that great onboarding can increase retention rates by up to 82%.
Companies can save a lot of time for their recruits and direct supervisors with an onboarding workflow. It guarantees a regular and expert connection with recruits and gives the option to tailor the onboarding procedure and make each new hire's experience unique. Recruiters may manage their workload and keep tabs on the onboarding process using real-time tracking of onboarding chores.
Human resource is changing
Many principles around great recruitment and people management remain intact. People still look for reliable leadership, job applicants seek fair compensation, and job markets remain competitive. While the way we express these principles through the years has changed, tools like applicant tracking software significantly streamline the process.
HR managers and recruiters should maximise these tools whenever they can, given how available and affordable they can be. When we learn to maximise these tools, we can get better results with less effort and input.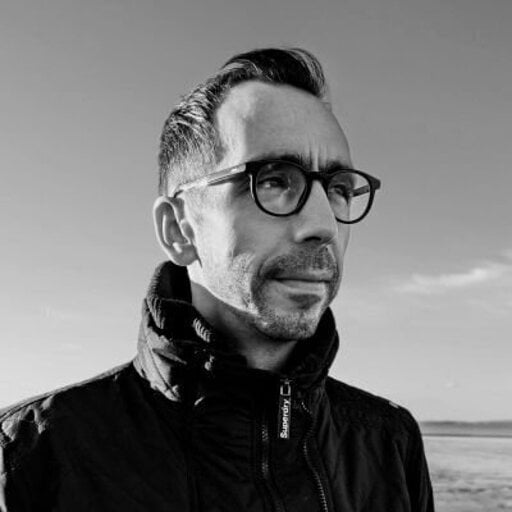 By James Yorke
19 Feb 2023 · 4 min read
As the Digital Marketing Manager at GoHire, I steer the company's online presence, constantly trying to push the company forward and exploring the latest trends in digital marketing. When I'm not working on GoHire's marketing campaigns, I embrace the challenge of running in the rain, take my loyal Doberman dog out for walks, and passionately support Tottenham Hotspur F.C. through the many highs and lows!