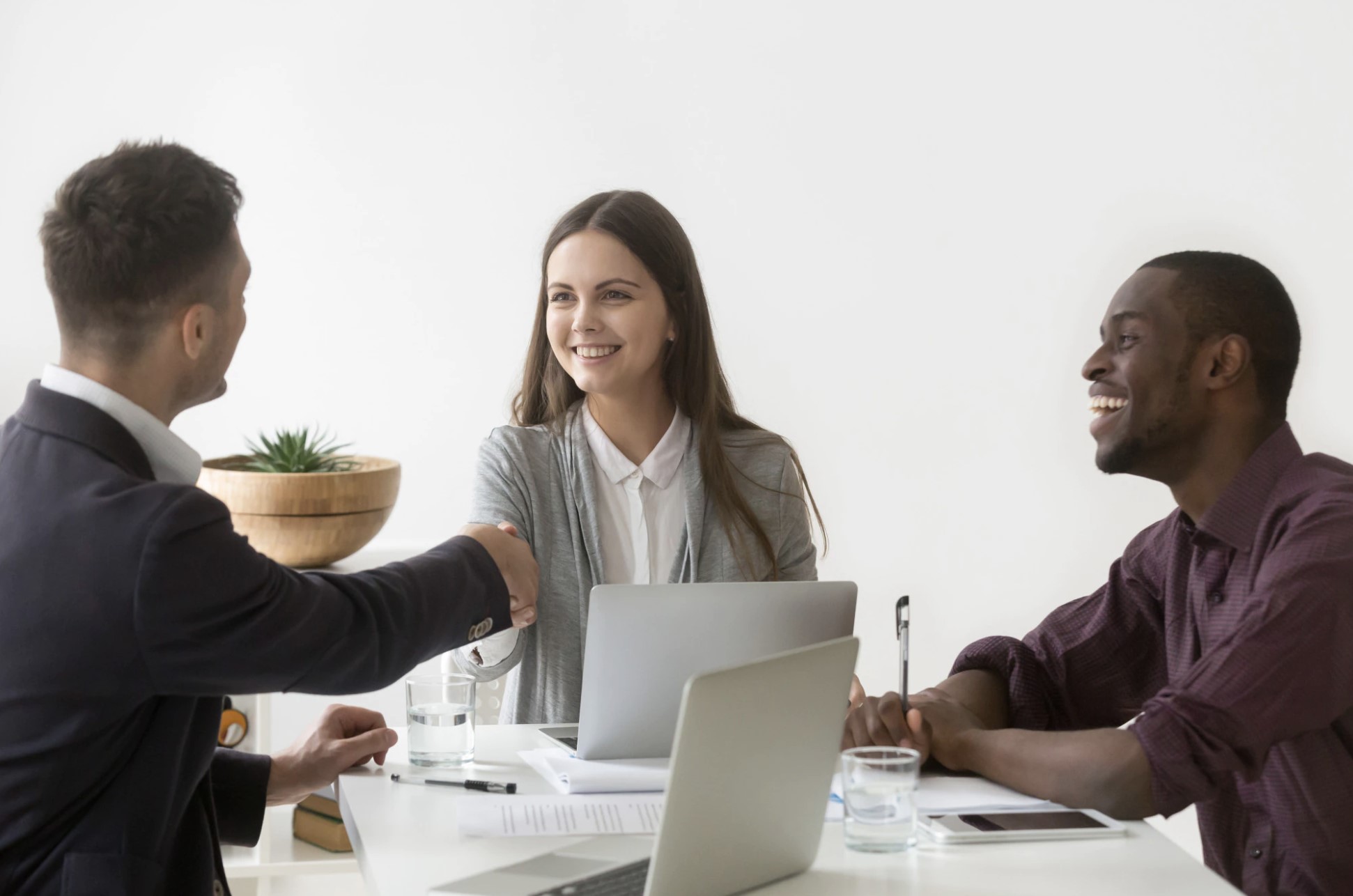 A company is as good as its employees. A qualified team takes your company to new heights, while an unqualified staff leads it to doom. Hence, hiring the right employees is essential for your business's success.
However, hiring employees is more challenging than it seems. According to a Glassdoor study, it takes around $4000 and 24 days for a business before they find the right candidate.
That's a lot of TIME, MONEY, and EFFORT.
An applicant tracking system (ATS) can ease the hiring process. But you can miss out on even the brightest candidates if you're not careful.
💡 You can read our detailed guide to ATS for recruiters and understand all the ins and outs of an ATS.
We have brought 7 simple yet helpful tips to ensure this doesn't happen and you can make the most out of your ATS software. Let's begin:
7 valuable tips for hiring qualified candidates faster with an ATS
1. Ensure your job description accurately reflects your requirements
An applicant tracking system selects or rejects resumes based on the keywords that hiring managers provide in job descriptions. Now, if the job description doesn't reflect your requirements, chances are that the ATS will screen out resumes you're not looking for, leading to wasting your time and effort.
That's why you must mention the skills and responsibilities you're looking for in your job descriptions. Explain what you're looking for in a candidate and what you can offer them in return. Also, use brand-specific language to make candidates understand your company's culture.
When the job descriptions are concise and accurate, the ATS will quickly weed out unfit candidates, leaving you only with the qualified ones.
2. Use the boolean search to focus on the suitable candidates
Finding suitable candidates takes work. You go through thousands of resumes before finding an ideal fit. For example, if you want to hire a software engineer to join your team in London, you have to spend hours looking for software engineers based in London.
However, with an applicant tracking system, you can significantly reduce the search time to mere minutes. All you need is to use the "Boolean Search" functionality, which means using AND, OR, and NOT qualifiers to find the right candidate.
For example, no need to look for software engineers based in London. Instead, you can search with the term Software Engineer And London, and the profiles of all the software engineers based in London will be in front of you.
3. Replicate your established hiring workflow in the ATS
Discovering qualified candidates is only the first step of the hiring process. You go through multiple stages, such as resume review, technical interview, HR interview, and assignments, before you hire an ideal candidate.
Integrating an ATS in all these stages is complex and can take significant time, effort, and resources. Hence, the best approach is to replicate your existing hiring process in your applicant tracking system.
Let's say the various stages of your hiring process are resume screening, phone interviews with a hiring manager, assignments, in-person interviews with the team lead, and an HR round before the final confirmation.
You can automate these stages in your ATS to automatically ensure all the steps will be assigned to concerned people, thus saving time and effort.
You can also make your ATS an internal communication hub where everyone gets automated notifications when it's their turn to be involved in the hiring process. These members can reply directly through emails, and their comments will be imported to the candidate profile, saving you from the trouble of manually leaving feedback on each profile.
4. Ask the right questions from your candidates
Hiring the right candidate is about more than just reviewing a resume and cover letter. It only gives a surface idea about them.
To dig deeper and gauge your candidates' abilities, you need to ask general and in-depth critical thinking and aptitude questions in the applicant tracking system.
Here are the questions you need to ask in an ATS software:
Why do you want to work with us?
What strengths and skills will you bring to this job?
Tell us about your current job and what you could do to become more successful.
Do you love working alone or in a team?
How do you manage high-pressure deadlines?
How do your boss and coworkers describe you?
What's the most exciting project you worked on?
Asking these questions will give you some idea of your candidate before they approach you with the job. Also, you can prevent yourself from wasting the candidate's and your company's time if the candidate is not the right fit.
The applicant's answers will be stored in the candidate profile, where you can search for key terms when considering candidates for future jobs.
5. Keep track of candidates as they progress
Hiring takes time and effort. You don't just interview a candidate and offer them the job. Instead, it is a long journey where you test them on many levels and hire them only when you're sure of their capabilities.
To ensure hiring happens seamlessly and efficiently, recruiters should track candidates throughout the hiring process.
By actively tracking candidates, recruiters can:
Identify and address any issues that may arise during hiring, such as scheduling conflicts or delays.
Ensures that all candidates are treated fairly and consistently.
Gather data and insights to improve future hiring processes.
You can track candidates with an applicant tracking system better by gaining complete visibility into the status of each candidate. You can drill down to who applied for the job, where each of them is, and what actions they can take to convert them further.
6. Consider candidates who have previously applied
Suppose 100 people applied for a position, and only one got selected.
What would you do with the rest 99? Will you let their resumes sit idle in your records or post a new job opening?
For most recruiters, posting a new job opening is more convenient. After all, who would spend hours reviewing each candidate you've collected and then match them with the positions you're looking to fill? Even emails and online document storage platforms fail to search specific terms in candidate resumes.
Now, posting a new job is easier and more efficient, but it has the following drawbacks:
You miss out on qualified candidates that have previously applied but could not make it to the final position.
The hiring process takes time, as you have to monitor the candidate from the beginning.
Hence, if you're looking to fill job positions, you should start by considering candidates who have previously applied.
Doing so is even easier with the applicant tracking systems, as you can maintain a separate database for such applicants. From there, you can store the information of each candidate you didn't hire but found worthy of future consideration. Whenever you have openings for new positions, you can comb through all the profiles and pick candidates who match your requirements. Then, you can get in touch with these candidates and continue the hiring process.
7. Integrate the ATS with other tools
Integrating an ATS with the other tools can help you in many ways, such as:
Streamlining the recruitment process: Integrating an ATS with tools like LinkedIn and Google for Jobs can help you to reach a wider pool of candidates and automate the process of sourcing resumes.
Improving communication: Integrating an ATS with communication tools like Slack or Microsoft Teams can help you easily share candidate information with your recruitment team and keep everyone on the same page.
Enhancing candidate experience: Integrating an ATS with tools like Calendly can help you schedule interviews and other recruitment activities more efficiently, improving the candidate experience.
Helping you make informed decisions: Integrating an ATS with data analysis tools like Power BI or Tableau can help you to gain insights into your recruitment data and make more informed decisions.
Reducing manual errors: Integrating an ATS with other tools can automate some of the recruitment process, which can help to reduce manual errors and increase efficiency.
You can take your recruitment efforts to a whole level by integrating an applicant tracking system with other tools like CRM, HR system, ERP system, and communication tools. Hence, it would be best to incorporate it for maximum efficiency.
💡Bonus: A few more hiring tips
Offer adequate training to your hiring team so they can use the ATS efficiently without any hassle.
Ensure that the hiring team uses the ATS to make notes on each candidate and passes that to other stakeholders.
Utilize the applicant software's analytics and reporting capabilities to track the applicant flow and identify any bottlenecks in the hiring process.
Be sure to test the ATS regularly to ensure it runs smoothly and make any necessary updates.
Ensure that the application process is user-friendly and easy to navigate.
In conclusion
Hiring takes work. There's no sure-shot way to do it. As a recruiter, you must be persistent, attentive, and innovative to ensure your hiring efforts are successful.
You can have tools like an applicant tracking system at your disposal. But without the right approach, you can miss out on many bright candidates.
However, with the hiring tips we shared above, you can use an ATS to streamline your hiring efforts. You can ensure that you pick qualified candidates that take your business to new heights. So, it's time to follow the tips we shared and bathe in the success of your hiring process.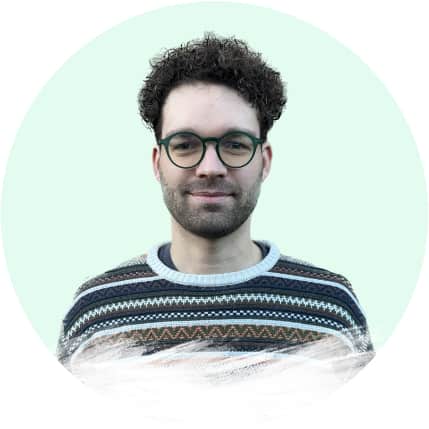 By Chris Smith
18 Jan 2023 · 5 min read
Founder of GoHire, dedicated to simplifying hiring for SMBs across the globe. Passionate about tech, SaaS, business, and recruitment innovations. Always up for a chat about the latest in our field. Let's connect!