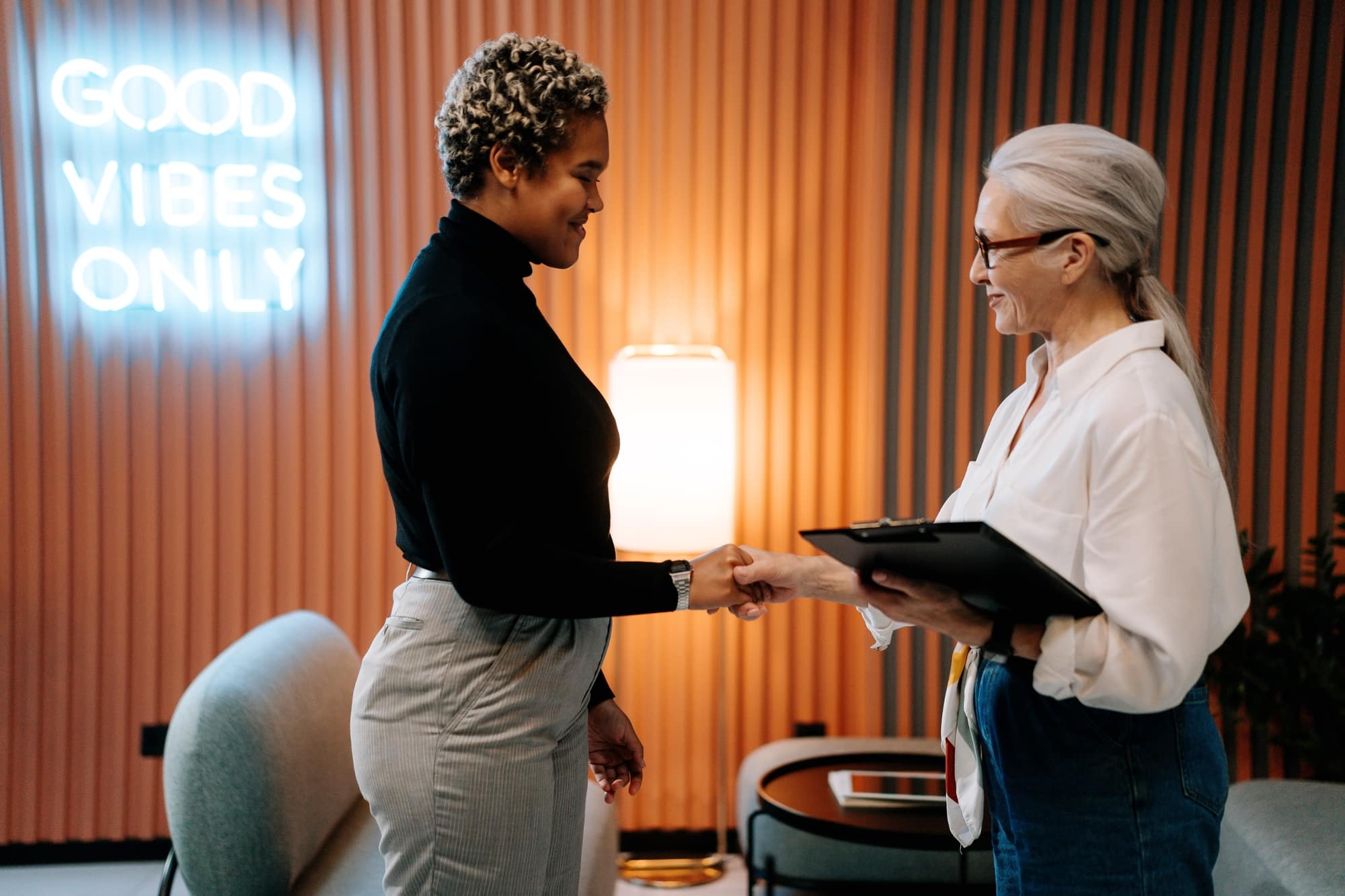 Businesses, big or small, are turning to HR software for its innovative automated capabilities. HR software not only helps sort out paychecks or update employee information, but you can revolutionise your HR strategies with the right tools - without wasting any more time.
Though with numerous options available, finding the right HR software that meets your industry-oriented needs and budget can be challenging. Simultaneously, it's equally important to choose HR software that is user-friendly and easy to use with limited resources.
But how do you find the best 10 HR software for startups that are comprehensive, affordable and user-friendly?
Focus on the pre-employment use of HR solutions which helps with tasks like advertising job vacancies on multiple job portals, employee performance and organising the interview process to many more.
HR and applicant tracking software handles everything from sourcing to hiring and onboarding new employees. In simpler words, HR software used during this stage is often termed applicant tracking software.
Need proof that this kind of software is in demand?
A recent PwC HR Tech Survey asked 688 HR leaders about their top challenges in 2022, and here's what they responded:
Hiring process and recruiting - 39%
HR insights and Data Analytics - 39%
Retaining Key talent - 27%
Employee upskilling - 28%
Inclusions - 19%
The same study also found that when it comes to technology HR team and especially managers face challenges like integrations with other tools and budget.
The best part? All of these challenges can be resolved with a simple solution - best HR Software for startups.
How do you pick the software that meets your needs?
Here's a list of the best HR management software for your startup. But first, let's delve deeper into what is the best HR software and why it's crucial for your startup.
Try GoHire Free Today 🚀
GoHire is the ultimate solution for startups and SMBs to simplify hiring and hire the best people, fast.
What is HR software?
As the name suggests, HR software is business software that helps streamline, optimise and automate HR tasks. Often, the best HR tools are cloud-based subscription models that easily integrate with present apps and can be personalised to meet the organisation's requirements, goals and budget.
Nowadays, businesses as well as HR professionals use these systems to collect employee data, arrange prospects based on their experience and skill set, and vet candidates.
The most popular HR software for startups tracks all candidate conversations. Also, it documents all communication of HR process that makes searching and filtering resumes and other applicant data easier, reducing time-to-fill and ensuring that employers hire the best people.
Is HR software necessary for startups?
It's a big Yes.
Unstructured HR processes and recruitment practices can quickly get out of hand. Besides, they can contribute to toxic work environments, cause confusion in employee management, and negatively influence staff morale and retention.
Businesses that consciously build a solid HR function demonstrate respect for their employees and the company. These businesses excel at recruiting, training, and retaining staff.
When you start employing people and building a team, certain HR fundamentals are worth investing in. They'll save you time and streamline your entire HR department, helping you build your team faster and more effectively.
How does HR software help your business?
There are various advantages to using applicant tracking software capabilities, including:
Streamlining your hiring process
Improving hiring quality
Increasing candidate satisfaction
Creating high-quality talent pools
Developing closer connections with potential applicants
Applicant tracking systems have been shown to improve the most significant hiring parameters, such as time-to-hire, cost-per-hire, and quality-of-hire.
Now, as you have a deeper understanding of the benefits ATS brings to your organisation, the next step is to choose the right HR software specifically designed for your business's unique needs.
But before you put your finger on any ATS software solutions, you must understand the common jargon you might encounter.
"Jargons - Demystify"
We've pocketed some of the more common terms and acronyms you might read while searching for the best HR tools and provided a brief description.
This term represents the software's intuitiveness or ease of use.
This term refers to the appearance and feel of the part of the software users engage with.
This portrays that the modern HR tools has a portal that allows employees to sign in and do tasks like submitting a paid time request, reviewing their benefits, update their employee data all by themselves, without having to ask HR for help.
AI (Artificial Intelligence)
This term is related to advanced computer algorithms that use data analytics to understand patterns and perform decision-making functions the same as humans.
SaaS - (Software-as-a-Service)
This term refers to the software for which you pay a subscription rather than purchasing it outright. It gets managed and updated and also provides technical support.
RFP (Request for Proposal)
This is a business document that announces a project, describes it and asks to submit a proposal explaining why their product is the best HR software solution.
RFI (Request for Information)
During the procurement process, this means asking a service provider for product details and specifications that can be used to make more precise comparisons.
Keys for evaluating HR software
The HR market is up to the brink with untold options of the best HR software solutions, making it difficult to know which solution is ideal for your business. So, to evaluate HR software options and make the right decision for your business, keep in mind the following crucial elements.
Several companies use third-party PEO companies to manage their HR software. If that portrays your business, it's vital to ensure that any potential HR tool integrates seamlessly with your present systems.
System scalability and flexibility
An Applicant Tracking System is conventionally included in HR software, but some service providers also offer add-ons like time tracking and performance management for HR managers.
It's always beneficial to read user reviews and feedback on other HR software options, as they can offer valuable insights into the pros and cons of employee engagement tools and other HR tools.
You want a system that is simple to use, provides all the tools you need and is supported by the provider.
Best HR software for startups in 2023
Now, we'll look at the top 10 applicant tracking systems we've found.
But, one thing to keep in mind with ATS software is that you're not confined to a small number of options — there are a variety of HR tools available, each with its own set of features, pricing range, and target market.
See also: Best Software Tools for SMBs.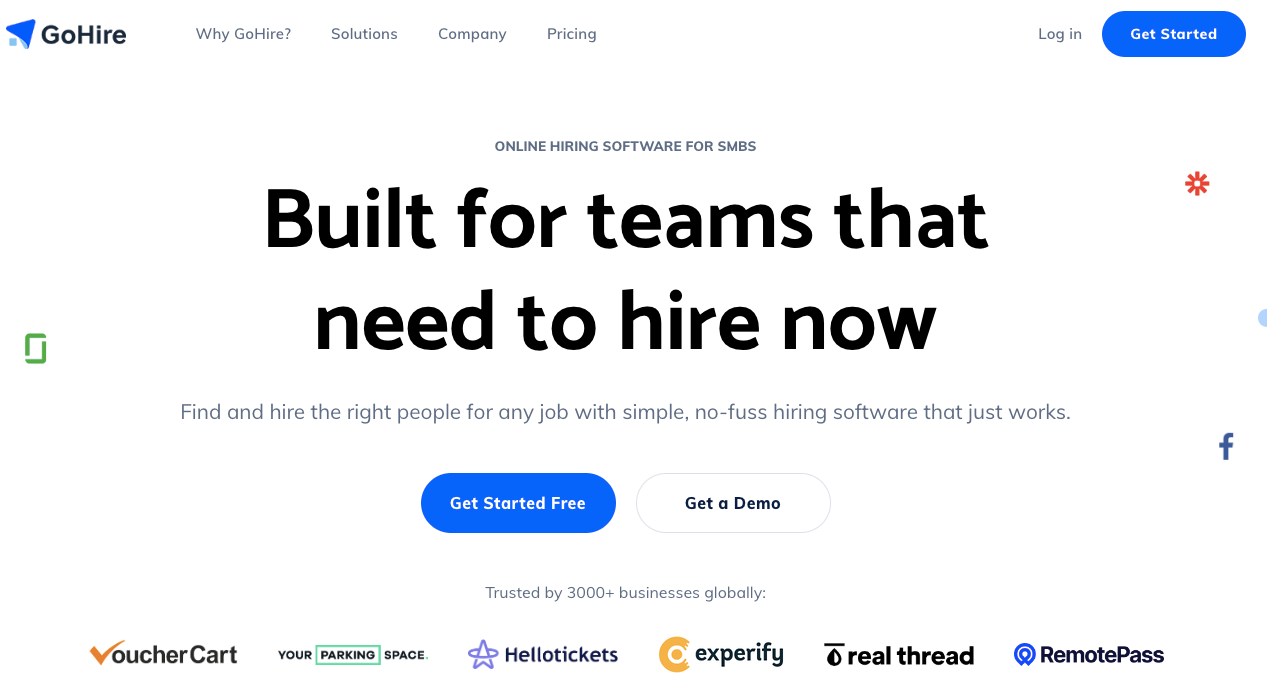 GoHire is the best ATS for small businesses and startups.
It is one of the most popular ATS for recruiting, with key features like the ability to attract, manage, choose, and employ top talent all in one place.
GoHire is an award-winning HR software for recruitment automation, having been trusted by over 2 000 enterprises and small and medium businesses.
Top features:
Candidate management and visual pipeline
Candidate feedback and evaluations
Branded job postings
Integration of social media and job boards
ADP Workforce Now is an HRMS that provides a complete suite of human resources software tools. Also, Workforce Now has human resource management, talent management, benefits, payroll, learning and analytics, and back-to-office features.
Moreover, the software makes it easy for organisations to manage their employee database, job posting and make data-driven decisions. In addition, you have access to numerous key features and functions according to your needs and business growth.
Top features:
Data-driven insights to help make better decisions
Easy integrations with third-party applications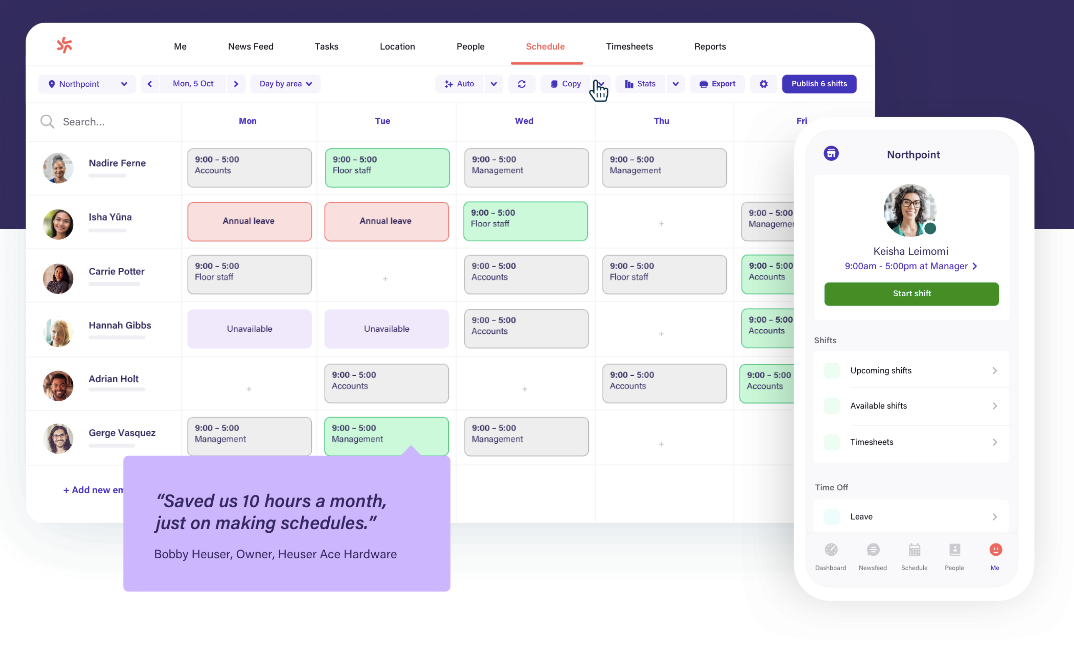 This workforce management software provides a web-based solution to streamline scheduling, filling in timesheets, assigning tasks, and facilitating employee communication. The platform also provides a plan to track attendance and export timesheets for payroll for unlimited users.
Besides helping you schedule and rotate shifts, the Deputy helps you stay compliant with labour laws, manage time and reduce labour costs.
Top features:
Time clock app that turns any device into an employee time clock
Easy third-party integrations with payroll, POS, or HR
Mobile app for on-the-go schedules, timesheets, and insights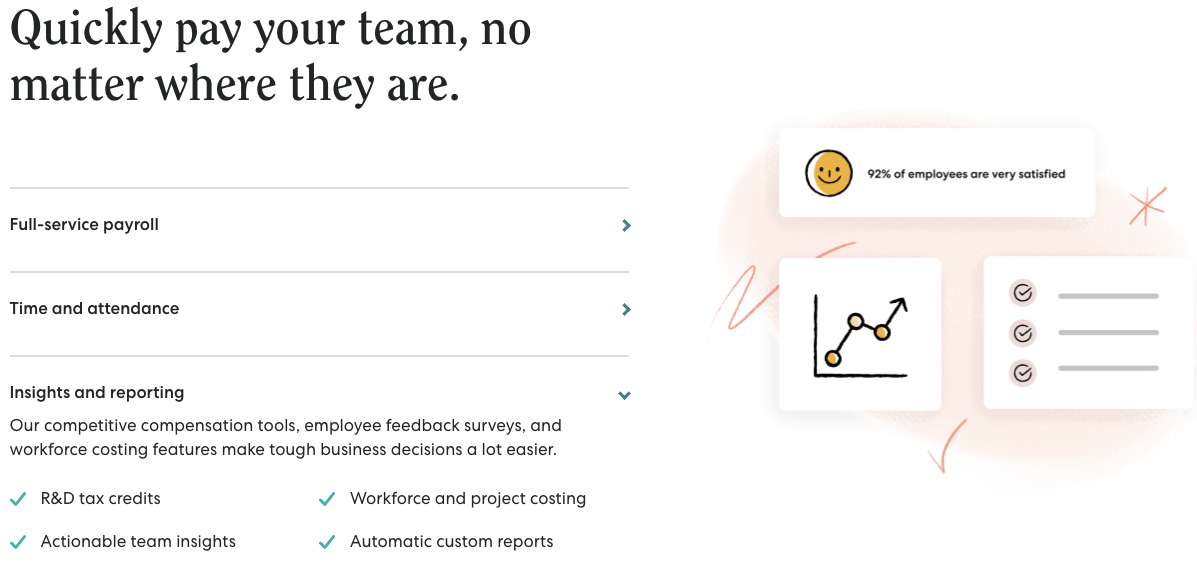 Gusto is considered an all-in-one cloud-based HR software including everything from payroll, benefits, and HRMS platform for businesses with full-time employees and contractors. This platform is specially designed for companies irrespective of their sizes, and their plans allow you to upgrade as you scale.
Gusto automatically calculates payroll taxes, offers employee benefits, tracks time off requests and attendance, and provides insights and reporting.
Top features:
Automated time tools that integrate with different apps
Hiring and onboarding potential
Built-in performance tools to manage talent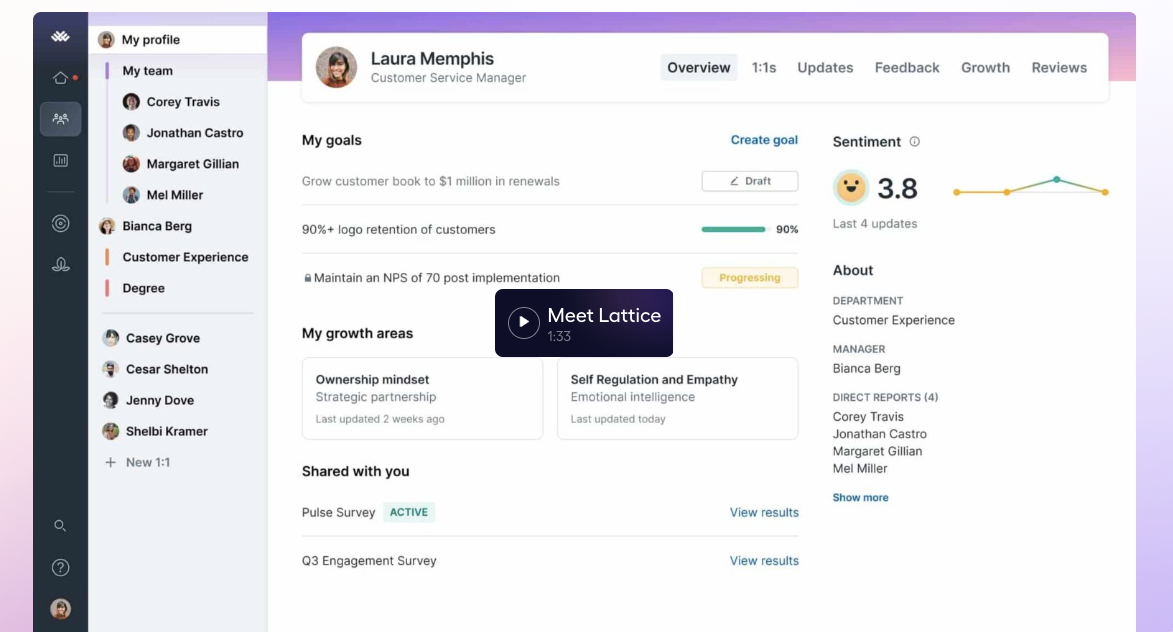 Lattice, as termed is a performance management platform that managers and employees use to track performance that drives business outcomes and career growth.
Moreover, the platform is a complete HR solution that helps you manage performance reviews, conduct 1:1s, share reviews and updates, and recognize employees publicly.
Top features:
Personalised career growth plans
Set OKRs and handle goals
Connect performance and compensation
Connected and actionable people insights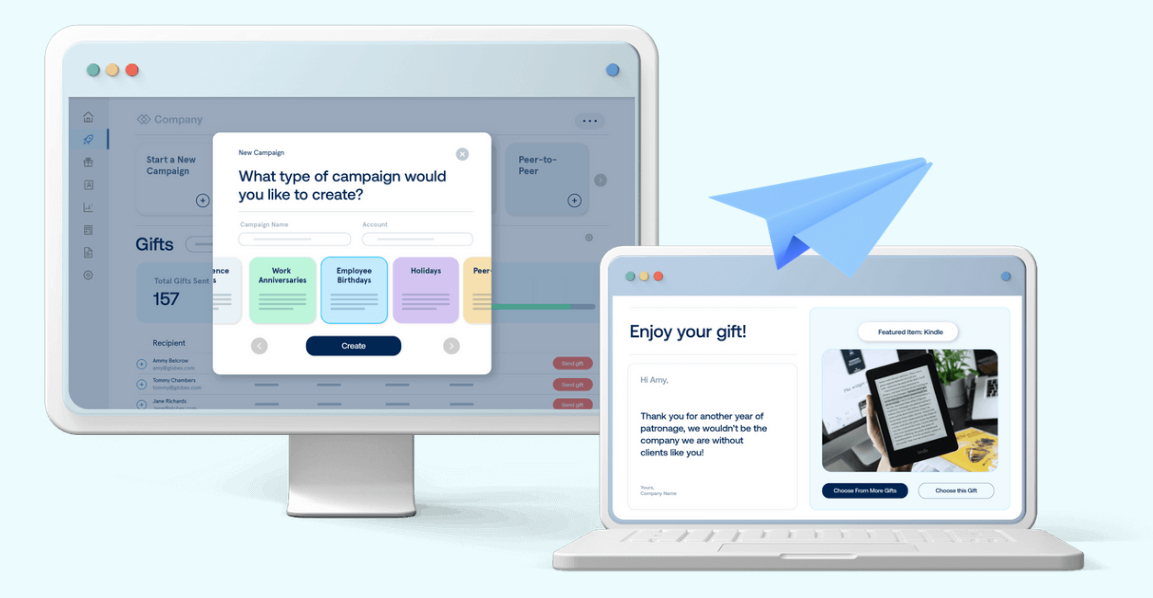 Whether it's new hires, spot rewards and recognition, work anniversaries and corporate events - Snappy is a complete solution to your employee recognition needs.
Besides being considered a corporate gift company, Snappy generates reports from automated campaigns, offering you the best insights covering employee nominations, customer win rates, and projected future campaign budgets all in one place.
Top features:
Custom integrations
Flexible API suite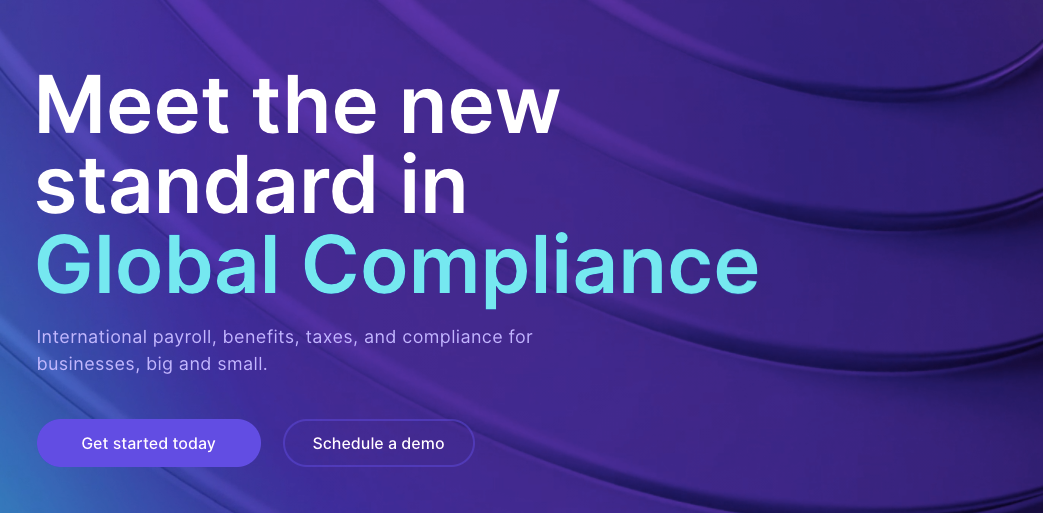 Remote is a platform that helps businesses of all sizes pay and manage full-time employees and contractors. In addition, the platform handles international payroll, taxes, stock options, health benefits, and compliance.
By using Remote, you don't have to pay any percentage or fees—you only have to pay one low flat rate. In addition, there's no minimum lock-in—you can hire one employee and use the platform for only a month.
Top features:
Local legal entities, proprietary relationships, and HR experts
Enterprise-level data protection and compliance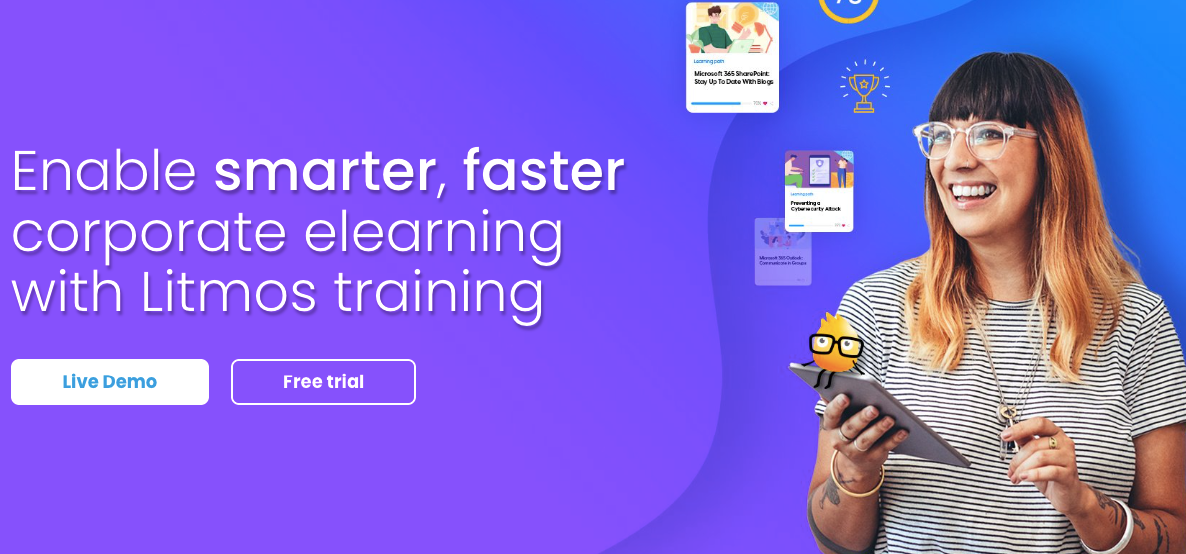 SAP Litmos is a popular name that helps companies build eLearning solutions and has a comprehensive course library. Also, you can purchase the standalone LMS or course library or clutch them together.
Besides, this cloud-based solution allows HR teams to author and collaborate on web-based training courses and schedule and track instructor-led courses. Especially for businesses that can't afford to invest time in creating content, the off-the-shelf systems can be instantly loaded into the LMS.
Top features:
Integrated content creation tools
Real-time learning activity notifications
AI-generated video assessments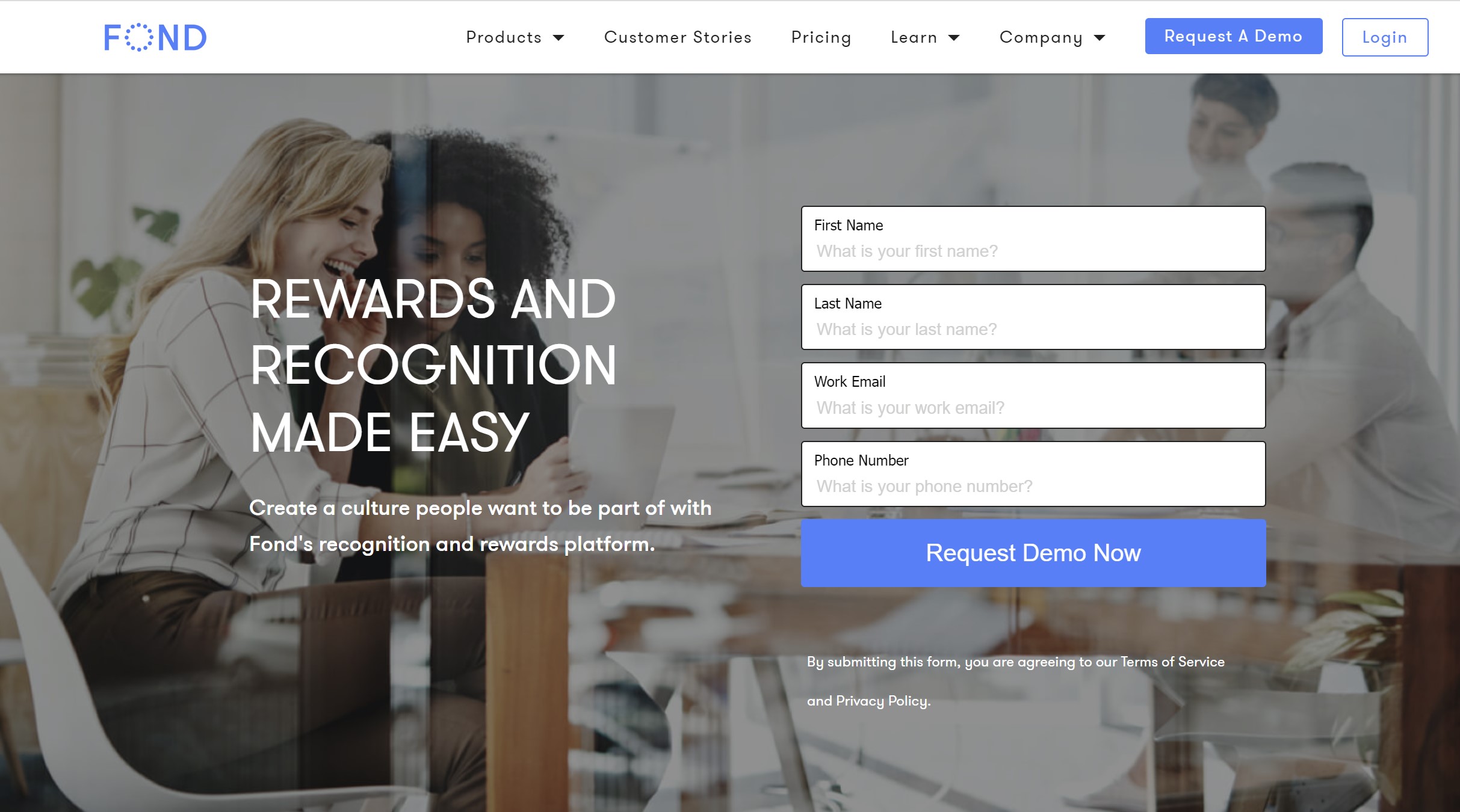 The best part is, Fond offers employees rewards and appreciation in one centralised dashboard. Also, with Fond, employees and managers can easily recognize each other, access exclusive discounts, redeem rewards and scale success easily.
The platform can also be customised by creating unique recognition occasions, and meaningful rewards or employees can also choose from the platform's inventory and experiences.
Top features:
Social recognition
Custom service awards
Performance analytics
Access corporate discounts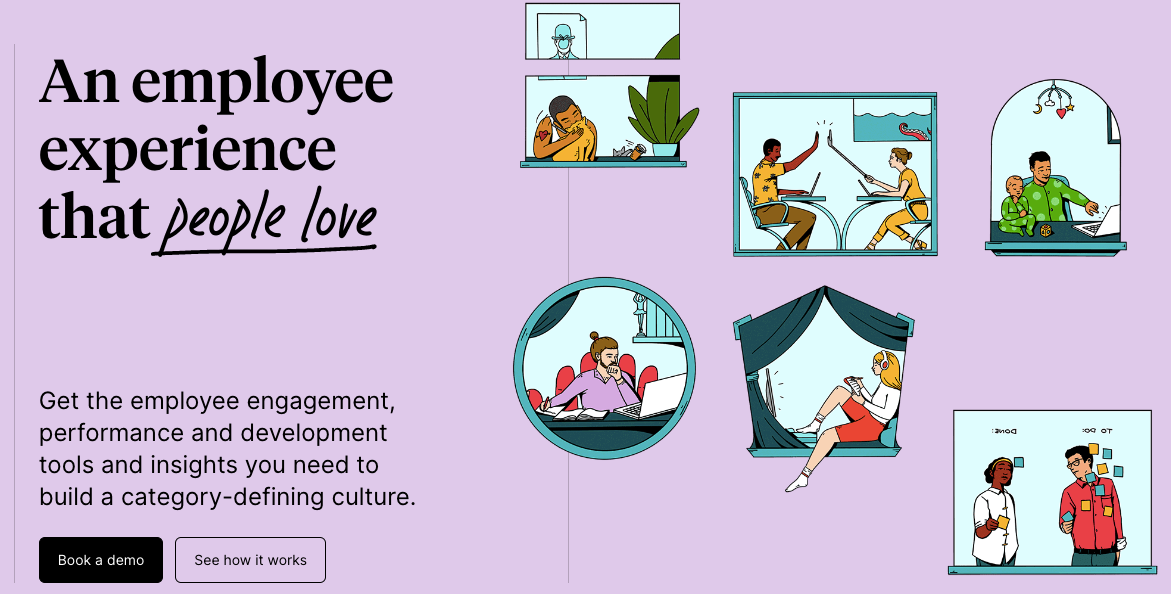 Culture AMP is an employee experience platform that helps businesses improve employee engagement, performance and retention. This platform offers development tools, feedback, and constant listening throughout the employee lifecycle.
Furthermore, with Culture AMP, you are provided with insights that help you make decisions to help employees and your company grow.
Top features:
Research-related surveys
Customised data reports
Ready-to-use action plans for employees
Streamline your startup HR process with software
Startups must deliver a seamless employee experience to recruit and retain the top employees in the industry from behemoth employee database. And the best way to streamline the process is to use HR software for startups. Posting on job boards, onboarding, payroll, productivity, and development are essential aspects of any modern company. A digital HR software solution can streamline all HR tasks and give your startup error-free administration.
Try out some of the best software mentioned above and start growing your team, one seamless hire at a time.