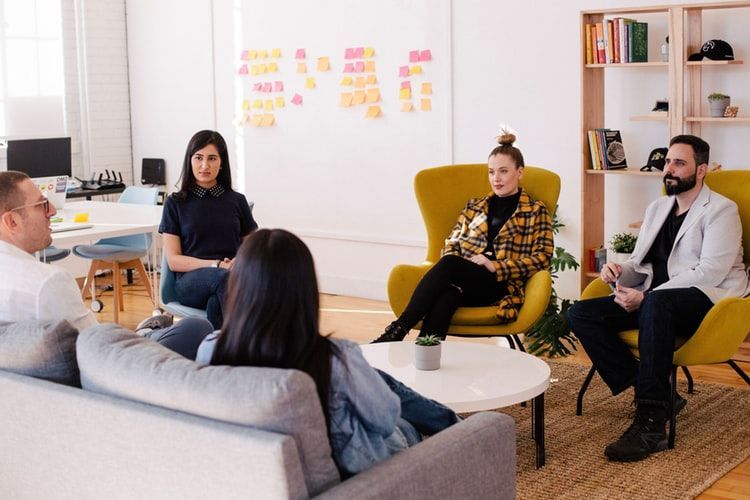 Hiring new employees is stressful right? Learning how to recruit new employees is fundamental to improve your workforce. In this post, I'm going to show you how to recruit the best staff using a simple 7 step formula. Let's dive right in…
1. Perfecting your hiring strategy
Did you know? A recent report by Oxford Economics found that the average cost of hiring a new employee is £30,614. 😠
There are many aspects involved with that analysis to take into account. But it's a lot of money, isn't it? Do you want to waste that kind of money hiring new staff?
I highly doubt it.
You may be asking yourself, "How can I hire the best staff, without spending a small fortune?".
Well, I'm going to answer that for you, first things first, plan, plan, plan! And just for good measure plan some more.
If you don't have a hiring strategy in place, you're doomed to fail. Costs will spiral, and you won't hire the best people for the job. Don't just hire someone for the sake of it. There must be a reason!
A brief hiring strategy list
Evaluating your company, the job, and the characteristics of the person you want.
Deciding a salary package with your colleagues.
Publishing and promoting your job advert wherever possible to get maximum exposure.
Analysing candidates data and profiles.
Communicating with candidates to discover more information.
Interviewing candidates to unlock more about their character, behaviour, attitude, and suitability for the role.
Evaluating the best candidates with your team and hiring managers.
Making a job offer to your preferred candidate.
Onboarding new employees in your company.
... we'll dive into most of these points later on.
The cost of not planning correctly and making the wrong hire
The cost is significant! As I mentioned above, the average cost of recruiting is £30,614. Included in that amount is the cost of hiring someone, such as advert fees, agency fees, the hiring manager's time spent sourcing and interviewing, the cost of training the recruit, the loss of income during the down period, team harmony will be severely affected if the new hire doesn't fit in with your current team.
What is the alternative?
There are advantages to hiring from within your organisation, there's no downtime, no significant hiring cost, they won't need time getting used to their new surroundings, they already know the company culture.
Hiring top talent doesn't have to be expensive if you do it right. You need to have everything prepared before you begin recruiting. Otherwise, it will cost you significantly!
2. Publishing and promoting your job adverts
You need to create compelling content. An advert that stands out and speaks to potential applicants is critical.
There are some great tools to help you create online copy, like Grammarly, and the Hemmingway Editor.
This is crucial… Does your website appeal to visitors? Is it optimised for applicants? Can candidates click through and apply quickly? Do applicants have a good application experience? Are applicants clicking away from your job adverts? And why?
Take a look at our careers page. When we split tested new client careers pages on GoHire, we found this design and application process increased applicant conversion rates by 35.6%. Which is crazy right?
Look at how Starbucks and Google are doing it, there's a huge difference, here's Google's careers page: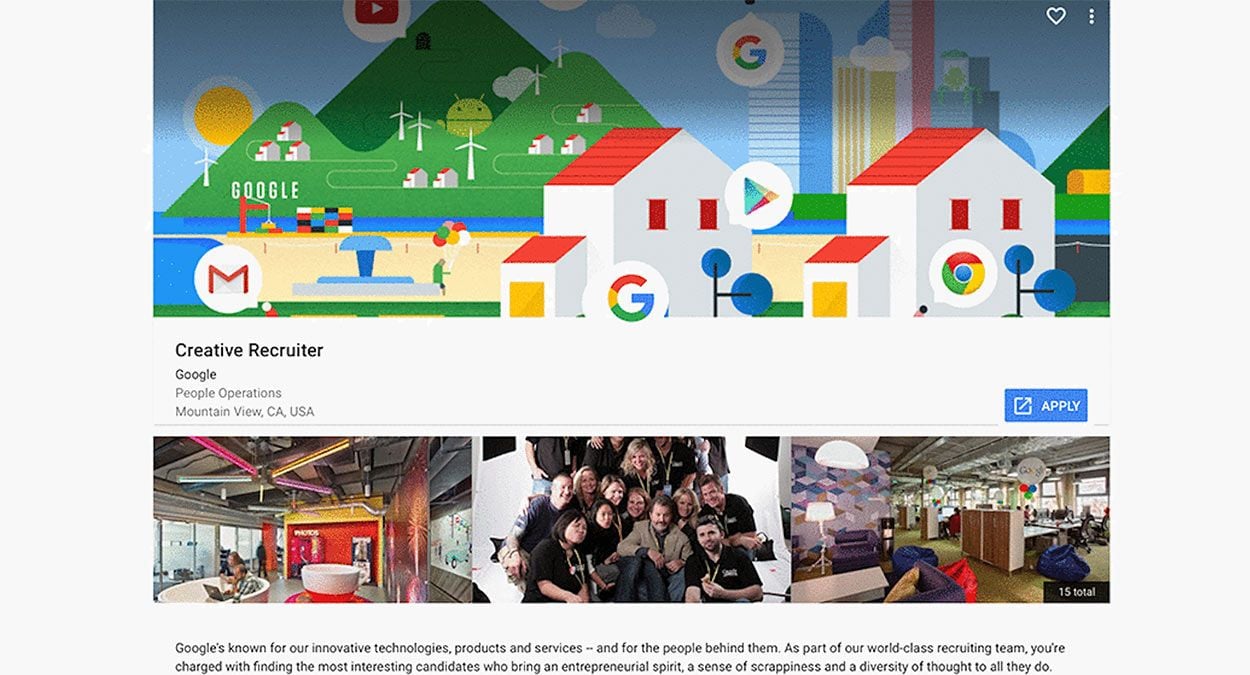 Google's version of a job advert is very attractive, the design of the page is appealing for candidates.
Google have a total of 15 images on this one job advert. Images of their headquarters and employees showing off how good it is to work at Google.
Starbucks however doesn't appeal well at all to potential job seekers. Can you even read it?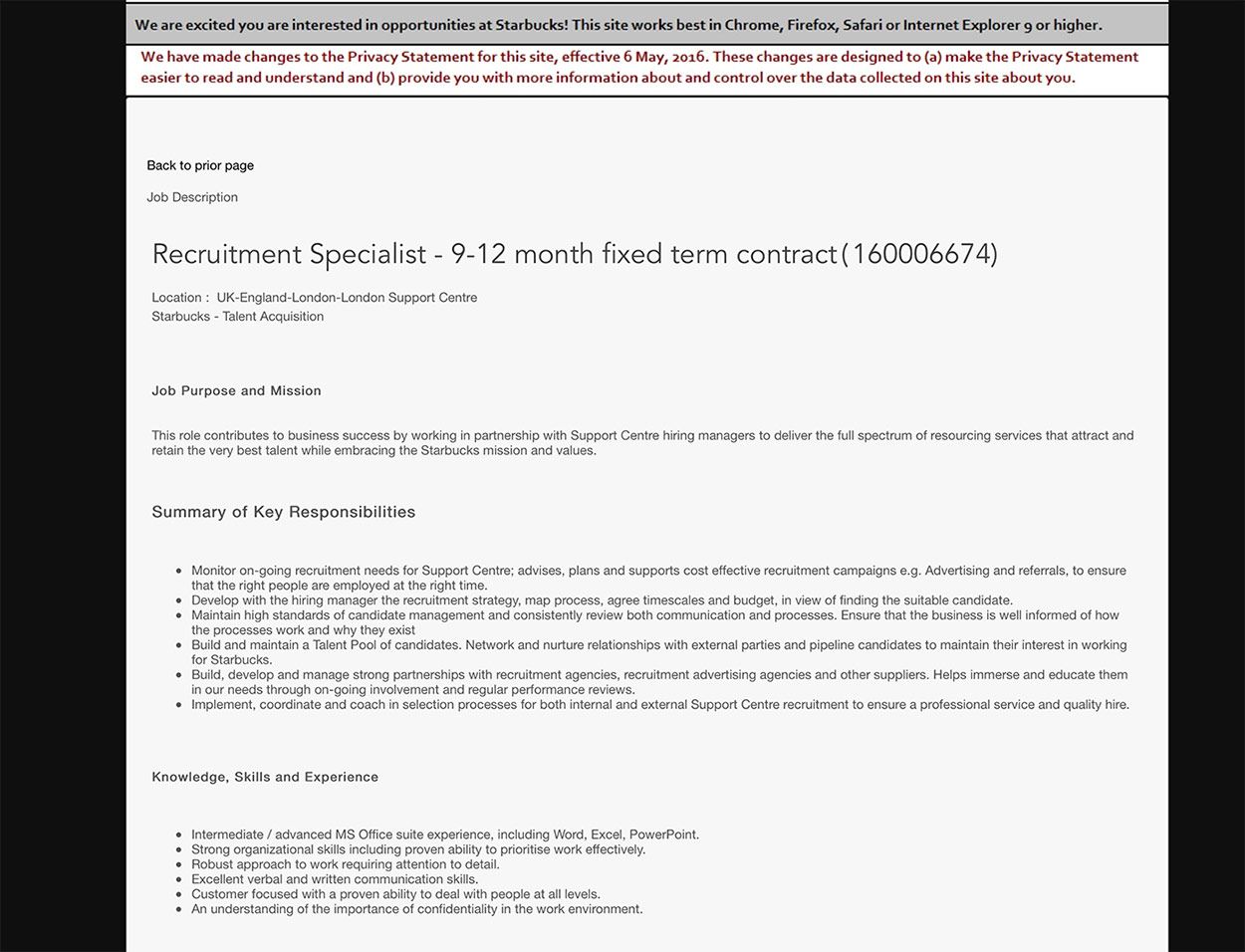 How to promote your job adverts
The obvious one, job boards, and there's so many to choose from. Deciding which job board to post your job adverts to depends on the job you're advertising.
If you want to promote to a general audience, then Indeed would be a good place to start. Indeed is one of the biggest global job boards, hitting 200 million unique monthly visitors.
Social media is another great place to promote your job adverts. Why? Because the majority of the world's population are on it.
Facebook · 1.96 billion
WhatsApp · 1.2 billion
Instagram · 700 million
LinkedIn · 500 million
Twitter · 319 million
That's a crazy amount of people on social media everyday. In fact, some of the biggest brands in the world are now setting up dedicated careers social channels, where you can share job-specific content. Like the Hilton Hotel has: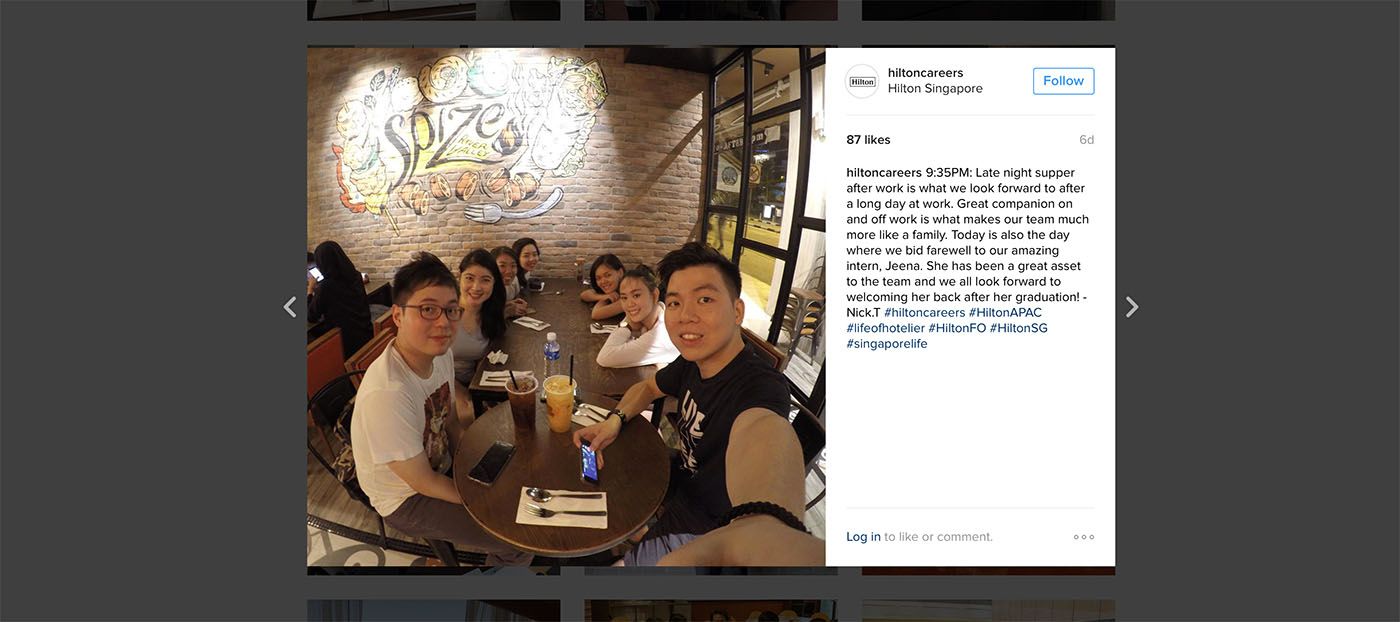 Cool right, why not try it yourself? To learn more about using social media to recruit staff check out this guide: Recruiting Staff on Social Media: A Definitive Guide
3. How to attract top candidates
Converting applicants is like converting customers on your website. If you created a website would you leave it and never analyse the data? I doubt it.
When you try to improve your website conversion rate here's what you do…
Analyse how users are navigating their way around your site.
Where users click and don't click.
Different colours that convert better than others.
Simply put, you analyse data, test lot's of different strategies until you find the best solution.
Improving your applicant conversion rate is no different, it can take time to develop. You shouldn't be satisfied letting you careers page simply tick over.
In fact, you need to be tracking and analysing the data so you can optimise your careers site for more applications.
How to improve your applicant conversion rate
Current employee referrals are a good place to start. Are your employees happy? Yes? Like with your website, if you have happy clients you tell the world about it.
So why not show the world that your staff love working for you? Add employee testimonials to your careers page. Ideally videos but at least a short quote saying how great you are.
Some other tips you can use:
Shout about the great benefits at your company.
Increase employee happiness.
Have a beautiful location and headquarters, if you don't… get creative!
Atmosphere, everyone needs to work in a good happy atmosphere.
Is there a good social environment? Add social events to your monthly, or even weekly calendar.
Be an innovative forward thinking company, that loves the planet and has a great global footprint.
Want to learn how to make your business a great place to work? Check out this article.
4. Using recruitment software to manage your applicants
Managing the hiring process can be stressful, complicated, disorganised, and overwhelming, ultimately, leading to bad hires unless you do it well.
Using software streamlines the entire process. The big bonus? It's now affordable for companies of all sizes to use recruitment software, and you don't need to spend £1000's every month.
Check out this comparison between the old way of hiring and the new way. The old way of hiring, not using software is like this:
Create a job advert.
Promote your advert across multiple job boards.
Get applicants from various sources to your email account.
Sort through each email account, company, work, and personal to download CV's.
Find a way to communicate with your applicants.
Email and communicate with your co-workers about the applicants.
Send them some notes.
Should I go on? No, I think you get the picture...
However, the new way of hiring when you use software looks like this:
Post adverts across job boards with one click.
Manage all your applicant data in one place.
Communicate with your team and candidates all in one place.
Add notes on your candidates, to check back at anytime.
Manage your entire companies interviewing schedules.
Have all your applicant data stored online accessible anywhere in the world.
See… simpler, streamlined, efficient, and cost effective! Built specifically to save companies time, collaborate closer with hiring managers, and hire the best staff.
Managing your applicants all in one place saves a crazy amount of admin time, allowing your hiring team to spend more time sourcing, analysing, and interviewing candidates. Using 21st-century hiring software should be an integral part of your recruitment strategy.
5. How to use the right interview techniques to identify hidden characteristics and hire the best
First, using a one interview fits all strategy is a bad strategy. You must create each interview based on the position you're hiring for.
Yes, it takes time. But why rush through interviews and risk making a bad hire?
Are you honestly going to use a set of useless questions to interview someone like these?
"Tell me about yourself."
"Tell me your best strengths."
"What are some of your weaknesses?"
Seriously, who's going to sit in an interview and highlight their weaknesses to you?
Would it not be a better to implement techniques where you can discover whether the candidate has the desired skillset?
When we interview for new new staff, we highlight the goal of our interview process. Which, in a nutshell, is to predict how a candidate will perform in the advertised role once they join our company.
There's many techniques, tests, activities we've used to fine tune the interview process, and lot's of data we've analysed.
6. How to make a job offer to your preferred candidate
At this point, you have done the majority of the work. It's decision time.
The hiring team make their recommendations to the hiring manager, and as a collective, with the HR department, you decide which applicant you're going to hire.
Although you'll have decided upon a salary in the planning stages, you might need to review the package again, if you're trying to attract a top candidate.
Now you've come to your decision; it's time to communicate your offer to the candidate. Don't hang about! When you've made your decision why wait for the candidate to get a better offer?
Prepare and make it personal
Making a job offer to the candidate should be personal. You need to call the candidate. Sure, you can send the finer details online. But to deliver the good news to the candidate, it's important to make the call, have a chat, and discuss any further details they need before starting the job.
Before making the call, be prepared!
Have any further questions or information you want to go through with the candidate ready before you make the cal. Finally, ask yourself "Have you done enough to attract the applicant?"
Of course, there could be a period of negotiating, but you should know at this stage if your offer is close to matching the candidate's ambitions and expectations.
7. Onboarding new employees
So you've hired your desired candidate. You have everything signed, and they have a start date, but what happens next? The next stage is part of a broader talent acquisition process, called onboarding. Onboarding can involve a variety of things, here's a few:
Training.
Social integration.
Professional integration.
Understanding team characteristics.
Onboarding should be an integral part of your talent strategy. Do you want to learn more about onboarding employees? Sign up for our newsletter, and we'll send you some great tips and advice.