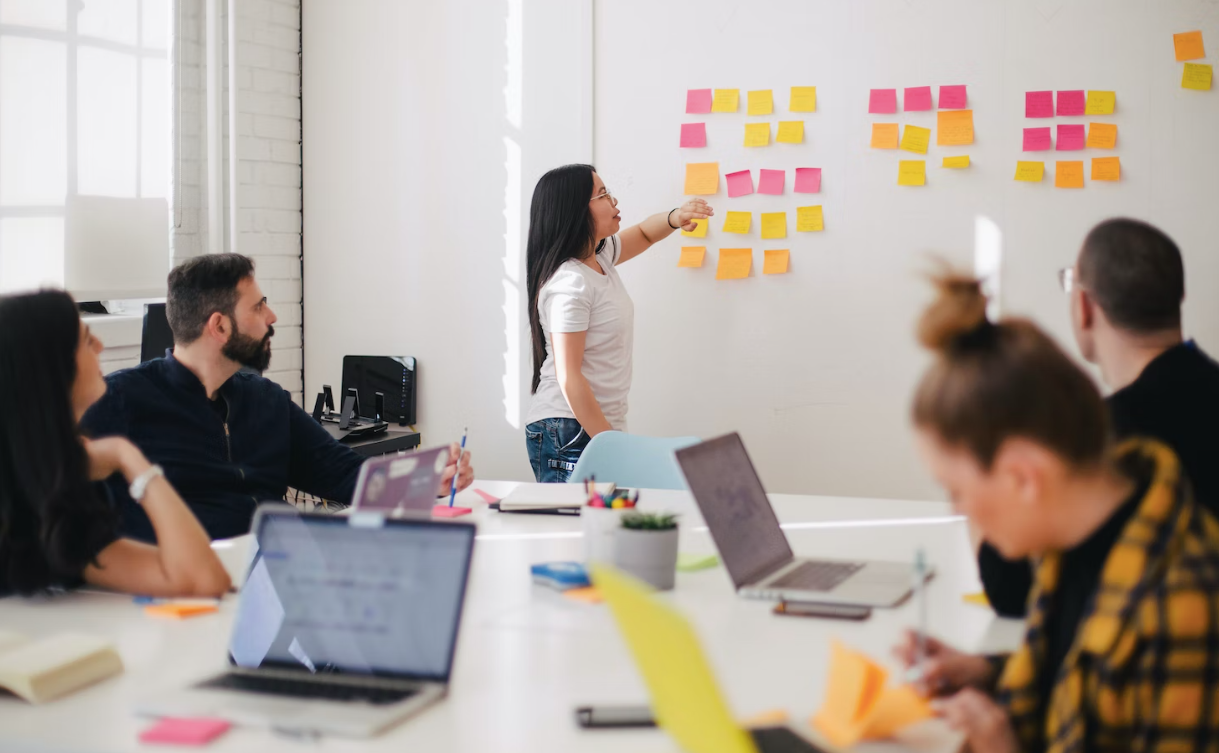 Being a startup or an SMB doesn't mean you only have to compete with other small businesses. With the best marketing tools, you can grow from a handful of customers to 10,000 or 100,000 paying customers.
Great marketing tools help you get ahead of your competitors without having a big budget.
Though, with an untold number of marketing tools in the market, it can be hard to know where to start. Don't worry; we've made it easy for you. We categorised all the best tools you'll need to arm your business so you can be in the 10% of startups that succeed.
Have a look at the marketing tools listed below, and make sure you are not missing anything that could help your startup grow exponentially!
Digital Marketing Tools Categories:
Analytics Tools
Website Landing Page Optimization Tools
Customer Feedback Tools
Content Marketing Tools
Marketing Automation and Email Marketing Tools
Lead Generation Tools
Split Testing and Conversion Optimization Tools
Search Engine Optimization Tools
Graphic Designing and Video Creation Tools
Outreaching Tools
Affiliate Marketing Tools
Project Management Tools
Social Media Tools
Here we've pocketed the best marketing tools for startups that you should be using to grow your business this year.
Ready? Let's roll!
Analytics Tools
| | | | | |
| --- | --- | --- | --- | --- |
| | Ease of Use | Likelihood to Recommend | Pricing | Quality Support |
| Google Analytics | 4.1 | 86.40% | NA | 4.1 |
| Semrush | 4.3 | 83.4% | $119/month | 4.4 |
| Clicky | 4.0 | NA | $9.99/month | 5.0 |
As the name suggests, it's a web analytics tool that offers tools you'll need to understand your customer better.
"Google Analytics offers instant insights into your website and its visitors."
---
The insights include traffic numbers, whether organic, PPC, or through referral sites, how long visitors stay on the page, which pages are popular and where they bounce with many other crucial analytical data points.
Consumer data allows you to fine-tune your business marketing by analysing their interests to ensure better results.
"Google Analytics integrates seamlessly with Google's other array of free products, and the probability is you are already using them."
What's the best part of Google Analytics?
Funnel Analysis: You can easily keep track of your marketing campaigns.
Tag Management: This feature allows you to add a tracking code to your website or app.
Reporting: You can quickly generate different reports and analyse the data from these reports concisely and clearly.
"Semrush offers much more than tracking web traffic! "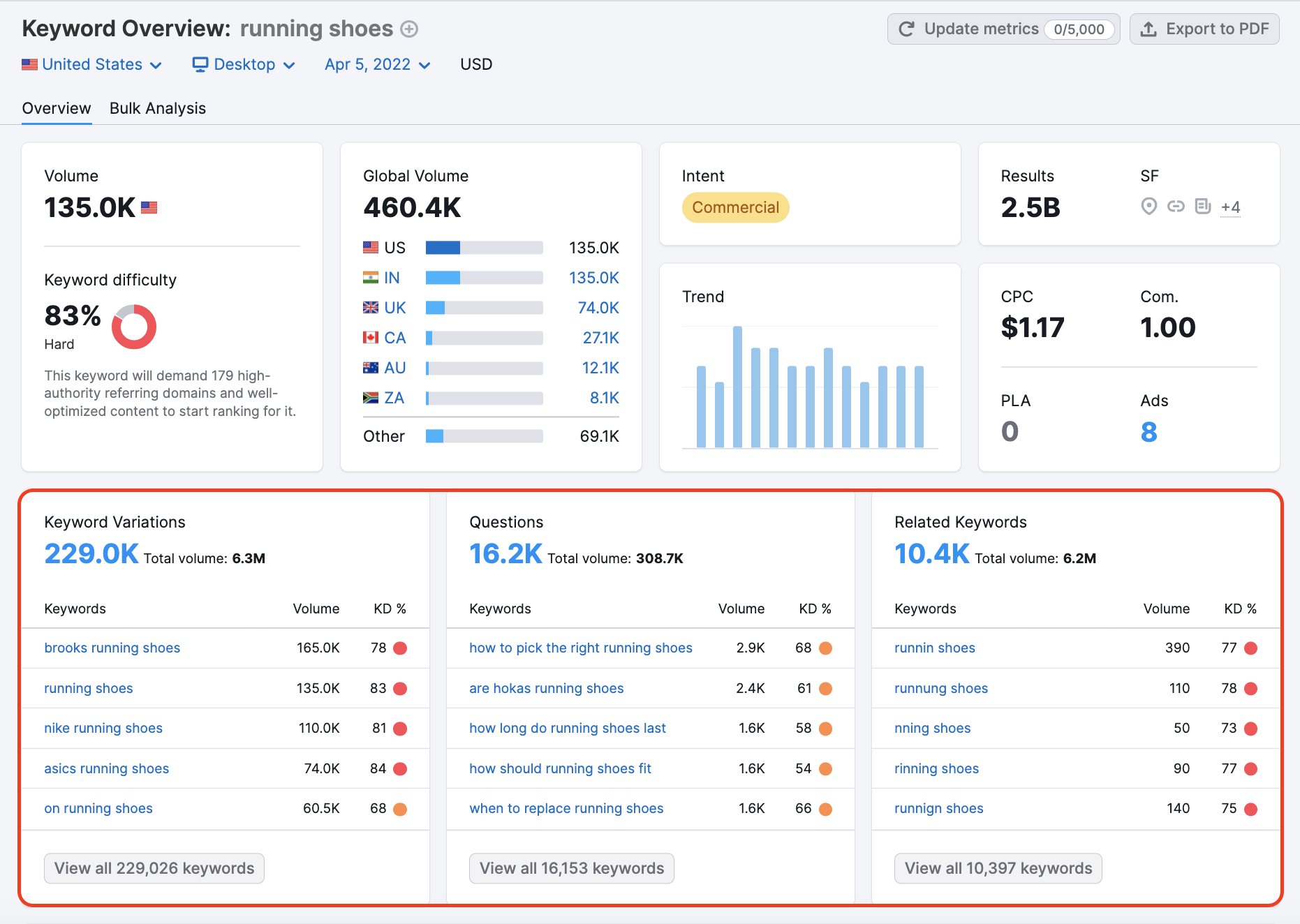 With Semrush, you can also track user engagement and content performance. Also, you can analyse your competitors' trends and keywords and compare them with yours.
Furthermore, Semrush provides analytics data on pages per visit, bounce rate, visit duration, and device and location data.
What's the best part of Semrush?
Semrush even has demographic breakdowns, so you know who makes up your audience.
"Monitor, analyse, and react to your traffic in real-time."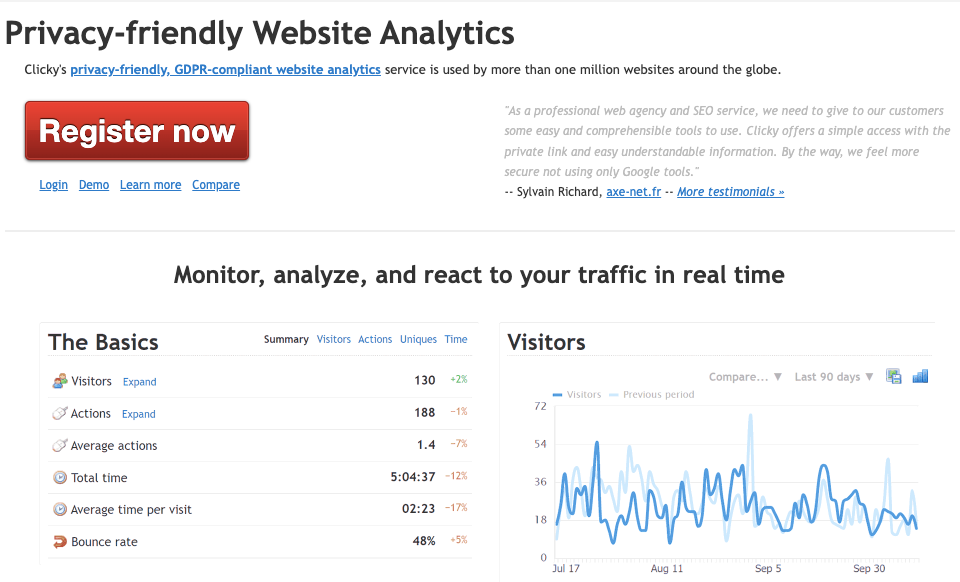 Clicky is known for its real-time traffic analytics and heatmap tracking, which gives you a visualisation of the user's journey on your website.
What's the best part of Clicky?
Despite its heatmap tracking, Clicky is a quantitative analytics tool that is GDPR-compliant and is compatible with mobile.
Website Landing Page Optimization Tool
| | | | | |
| --- | --- | --- | --- | --- |
| | Ease of Use | Likelihood to Recommend | Pricing | Quality Support |
| Unbounce | 4.5 | 80% | $29/month | 4.4 |
Unbounce is a great landing page optimization tool focusing on turning your visitors into customers. Actually, it's an AI-powered landing page builder with smart features like templates, pop-up and sticky-bars to many more, that help you create beautiful, high-performing marketing campaigns in minimal time.
The best part about Unbounce?
Unbounce drag-and-drop builders help make a beautiful page quicker - or it's easy to start with a blank canvas.
Customer Feedback Tools
| | | | | |
| --- | --- | --- | --- | --- |
| | Ease of Use | Likelihood to Recommend | Pricing | Quality Support |
| Testimonial | 4.5 | 100% | $30/month | 5.0 |
Everyone knows collecting testimonials is hard. But, with Testimonial, it's easy to collect text and video testimonials from your customers without needing a developer or website hosting.
In simple terms, Testimonial is a simple and clean dashboard to manage all testimonials in one place.
The best part about Testimonial?
You can track the metrics from all embedded videos, which help you gain insights about the performance, and even promote the best-performing videos to different marketing channels.
Content Marketing Tools
| | | | | |
| --- | --- | --- | --- | --- |
| | Ease of Use | Likelihood to Recommend | Pricing | Quality Support |
| Copy.ai | 4.7 | 85.7% | $49/month | 4.5 |
| BuzzSumo | 4.4 | 73.1% | $0/month | 4.4 |
Copy.ai is a software that uses the latest AI algorithms to create marketing copy. It offers 130+ templates and tools that help you write specific use cases, from blog posts to product descriptions, ads, and much more. Copy.ai cut out writer's block using AI technology, helping marketers and entrepreneurs communicate their ideas seamlessly.
The best part about Copy.ai?
Copy.ai also helps in creating SEO-friendly and original content from earlier generated content. It's a highly recommended tool to improve their writing productivity.
"BuzzSumo is a cloud-based platform that helps you understand the best engagement, content and outreach opportunities across social and search to connect with your target audience."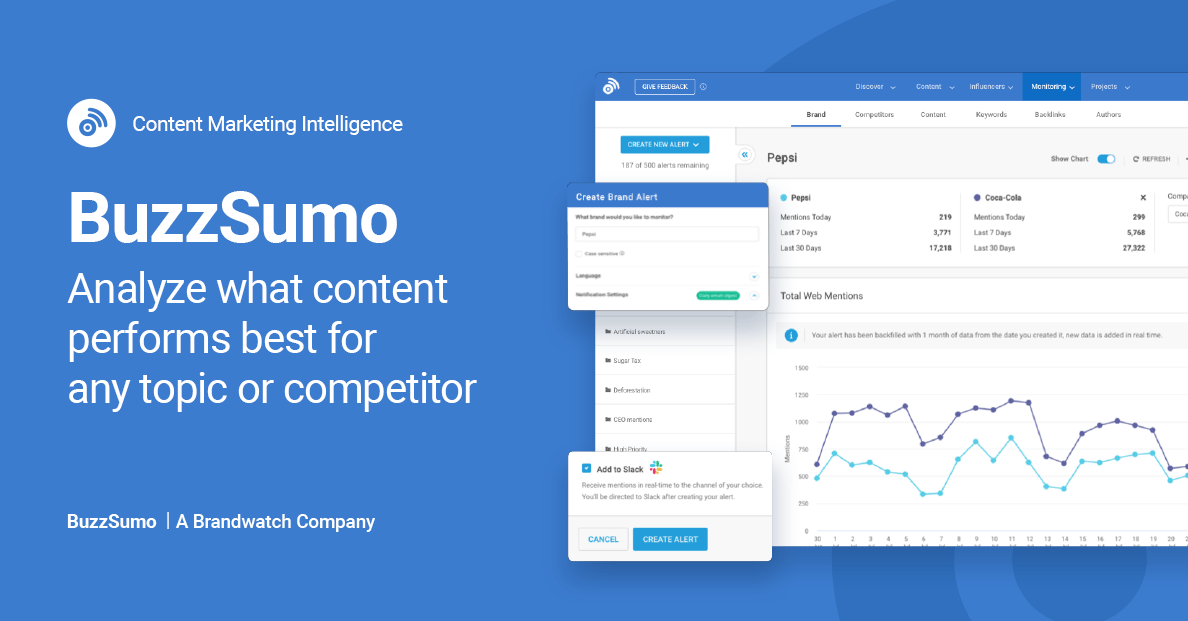 BuzzSumo tools enable you to find the most trending topics in your marketplace and identify the ones most relevant to your target audience, helping you better understand how your competitors are doing with competitive analysis.
With BuzzSumo, your business can focus its content marketing efforts on what's working, thus improving the chances of reaching and converting your target audience.
BuzzSumo can also connect your business with the right influencers, as it offers a database of the best-performing ones for each marketplace.
What's BuzzSumo's best part?
It's "Chrome Extension". With this, you can easily research content with BuzzSumo's chrome extension.
Marketing Automation and Email Marketing Tools
| | | | | |
| --- | --- | --- | --- | --- |
| | Ease of Use | Likelihood to Recommend | Pricing | Quality Support |
| Hunter | 4.8 | 86.2% | $0/month | 4.7 |
| HubSpot | 4.3 | 77.5% | $50/month | 4.4 |
| MailChimp | 4.4 | 76.3% | $0/month | 4.2 |
| EngageBay's | 4.5 | 85.3% | $0/month | 4.2 |
Hunter is a cloud-based solution that helps professionals find and verify email addresses that matter for your business in seconds. Hunter crawls the web and indexes publicly available professional email addresses. For example, hunter.io. Hunter is used by 3,000,000+ professionals and selected by leading companies.
The best part of Hunter?
As a free cold email platform it also sends email campaigns directly from hunter. This makes it exceptionally easy for sales, recruiters and marketers to reach out to other professionals with simple yet dynamic tools.
"HubSpot is a CRM platform that's both powerful and easy to use".
It offers businesses a cloud-based software platform that assists in marketing, leads capturing and management, sales, customer service, and CRM software - that offers you everything needed to increase conversion rates and grow your business.
HubSpot also offers an array of free tools that can help small businesses with search engine optimization, social media marketing, and also marketing automation.
HubSpot is widespread, and certainly for the right reasons.
Its meeting scheduler, marketing analytics, social media tools, and sales email automation are a handful of bespoke features which your business will love.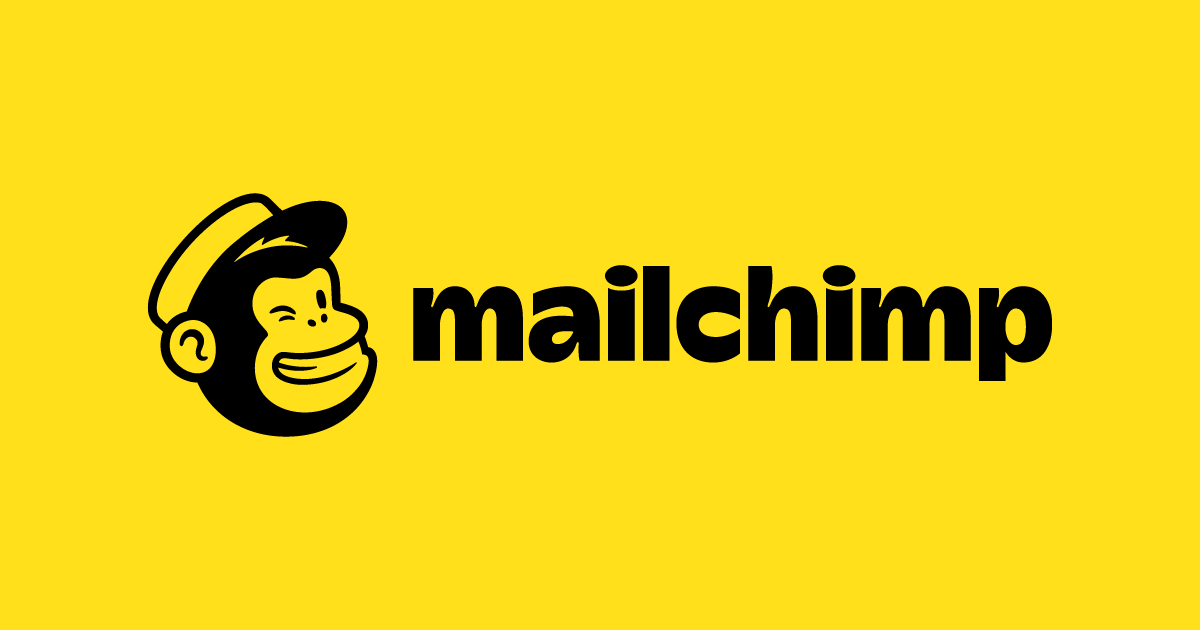 Trusted by over 13 million small businesses, "Mailchimp" is an award-winning marketing solution that allows you to efficiently manage and interact with your clients and other stakeholders.
Mailchimp's approach to marketing pays special attention to "health contact management practices, powerful data analysis and gracefully designed campaigns".
The best part of Mailchimp?
With Mailchimp, you get personalised recommendations that help you decide "what needs to be done next". Also, with more than 250 app integrations, you can easily connect all your tools to Mailchimp and unlock more features.
From the first click to closing a deal successfully, having a complete view of your customer journey is no easy task.
That's actually where EngageBay steps in.
"EngageBay is an all-in-one marketing, sales and service management and automation platform with free CRM".
With dynamic tools like sequences, multi-channel marketing, automation and design tools, you can easily get a holistic view of your customer journey. Also, the marketing bay has reports that offer comprehensive as well as insightful metrics about campaigns.
With EngageBay's sales platform, you can pursue leads, interact with prospects and quickly close deals.
"With EngageBay's smart scoring feature, the sales team can prioritise leads by focusing on warm and fuzzy leads over cold ones".
The best part of EngageBay?
It's affordable and easy to use. Besides, EngageBay is trusted by more than 28,000 customers and has won several awards.
Lead Generation Tools
| | | | | |
| --- | --- | --- | --- | --- |
| | Ease of Use | Likelihood to Recommend | Pricing | Quality Support |
| Leaderfeeder | 4.5 | 72.1% | $0/month | 4.4 |
| Product Hunt | 4.8 | 75% | NA | 3.0 |
| Hellobar | 4.2 | 78% | $29/month | 3.4 |
| Mobile Monkey | 4.6 | 80% | $19/month | 4.8 |
Did you know that 98% of website visitors don't leave their contact information? Fortunately, with a B2B intent data platform like Leadfeeder, you can identify website visitors and track onsite activity, making it easy to see hot leads.
In layperson's terms, it is easy to uncover the companies visiting your website and see which pages they are visiting and from what sources.
The best part of Leadfeeder?
Leadfeeder manages new leads by sending them to CRM with the right team members. Besides, it helps you approach leads with the right angles to close more deals quickly.
Hellobar is a popular lead-capturing software for websites that help businesses craft messages for their visitors. This tool offers features and tools that make sure the correct timings of messages are delivered to visitors. In addition, email integrations ensure that inboxes sync with the top email services.
It acts as a booster for websites, which helps businesses to attract more visitors and subscribers.
The best part of Hellobar?
Hellobar displays text with a higher probability of getting clicked by visitors, dramatically increasing visitors' on-site time and interlinking of web pages.
Product Hunt is a go-to launch platform for startups and enterprises to launch a new product. Also, it has a pre-existing community of testers and early adopters ready to try new products.
What's best about Product Hunt?
Product Hunt is free, along with which it offers the "Ship" product, an all-in-one launch package that consists of a landing page, A/B testing, and webhooks for lead capturing.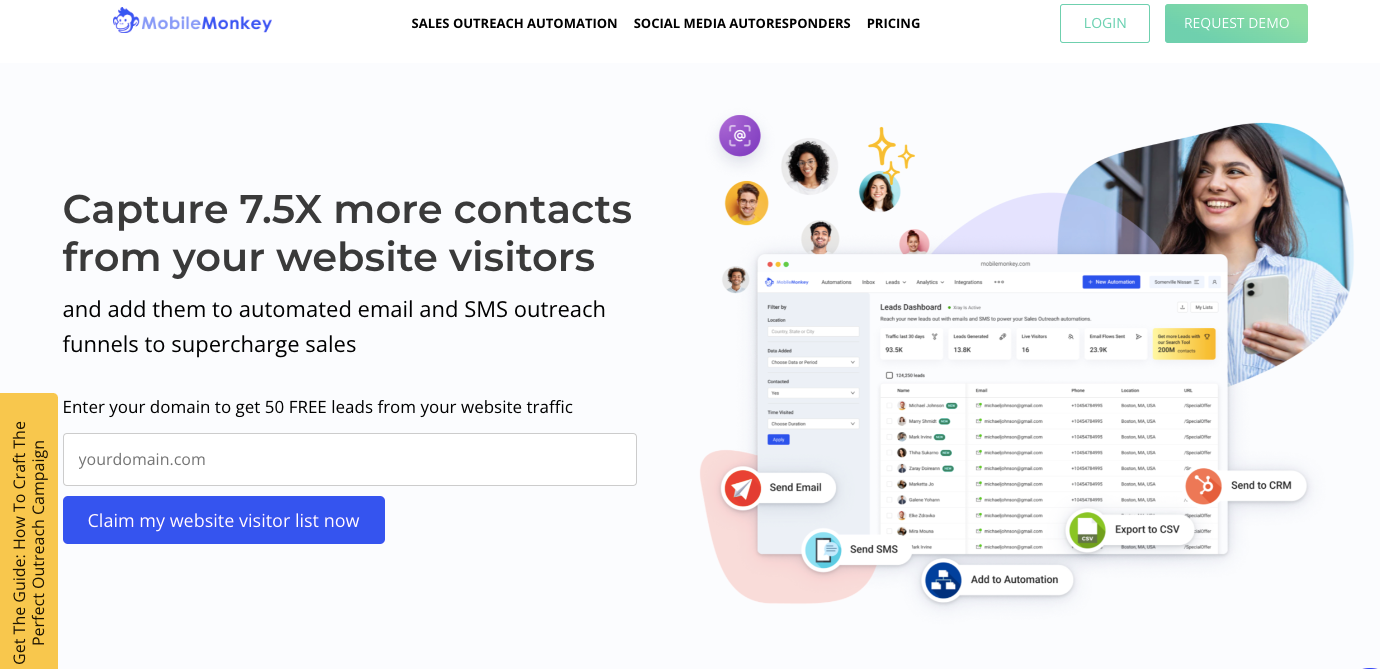 MobileMonkey chatbots make everything from lead capturing to lead nurturing easier through live chat for your website, social media messages, SMS text messaging, and other popular chat channels from just one platform.
What's best about MobileMonkey?
"OmniChat" by MobileMonkey is a multi-channel chatbot builder and automated platform that allows you to create chat campaign content once and use it on different channels while unifying customer support chat in one streamlined inbox.
Split Testing and Conversion Optimization
| | | | | |
| --- | --- | --- | --- | --- |
| | Ease of Use | Likelihood to Recommend | Pricing | Quality Support |
| VWO | 4.3 | 80% | Per User | 4.4 |
| SiteSpect | 2.7 | 100% | $0/month | 5.0 |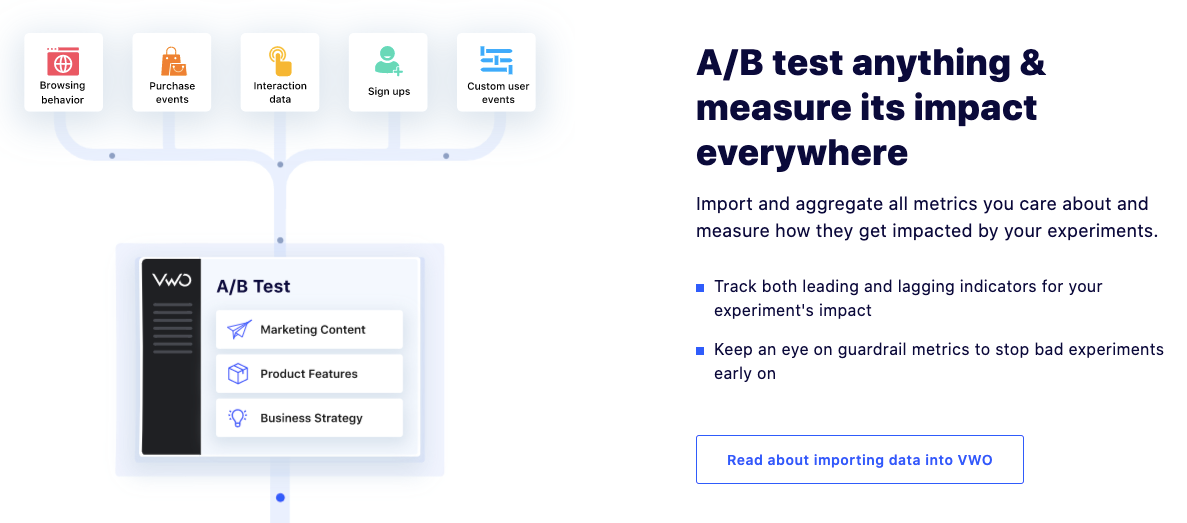 VWO is a leading web testing and conversion optimization platform helping businesses to make data-driven decisions and nurture scalability. Besides, its features like ready-to-use custom widgets and hypothesis testing are an added feather.
What's the best part of VWO?
Its "Integrated Behavioral Insights" feature helps effortlessly integrate and compare insights from real-time user behaviour with tested data and results.
"SiteSpect is a popular name in customer experience management".
SiteSpect helps you design and A/B testing websites without requiring coding knowledge. Also, it offers personalisation and product recommendation solutions, faster site performance, and higher conversion rates. Notably, it secures your website from bots and other spammy traffic.
What's best about SiteSpect?
"SPA Testing" - This is a SiteSpect agnostic approach to brace optimisation of Single-Page applications (SPAs) and widely used technologies consisting of React, Angular and many more.
Search Engine Optimization Tools
| | | | | |
| --- | --- | --- | --- | --- |
| | Ease of Use | Likelihood to Recommend | Pricing | Quality Support |
| Yoast | 4.6 | 84.1% | $0/month | 4.6 |
| SE Ranking | 4.6 | 92.3% | $39/month | 4.7 |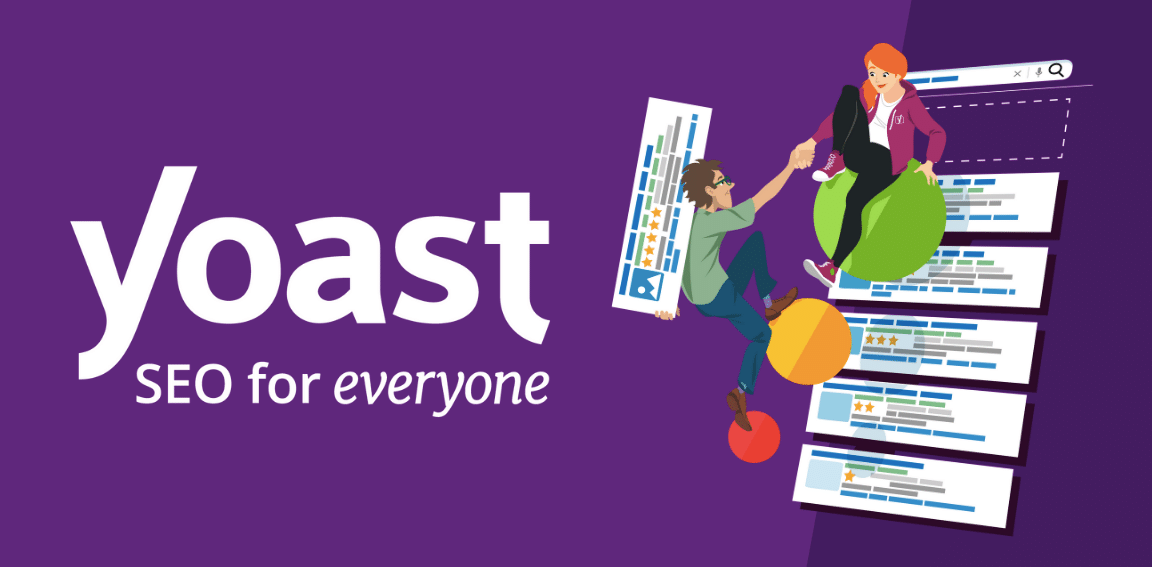 What is the use of all the time invested in researching keywords and topics if you are not even optimising your content? I understand, we often forget things once in a while.
But, don't worry! Yoast is here to help.
"Yoast is among the best digital marketing tools for optimising content for SEO."
What's the best part of Yoast?
Yoast will tell you where to place keywords, how to improve readability, and importantly, let you know what is not working for you so that you can improve.
Moreover, in the paid version you have access to add related keywords, search for semantic keywords within the plugin and get internal link suggestions, insights and more.
💡Tip: Try the free version to audit the website's content, get familiarised with features, and then upgrade to the paid version to boost content further.
SE ranking provides startups and SMBs an SEO management tool that manages almost any search engine marketing tasks.
" SE Ranking - A cloud-based SEO software that helps businesses scale their search engine optimization and also website performance monitoring."
When it's about teamwork, the SE ranking platform allows businesses to add sub-accounts to one project, manage changes while upgrading the website, create custom reports, and fix the SEO progress on every optimization stage.
"SE Ranking is available in eight languages, improving the complete user experience."
Importantly, it has a user-friendly dashboard and interactive design, making it easy to use for your business!
What's the best part?
SE ranking also offers:
Competitor analysis tool: It analyses competitor websites to gain valuable SEO insights.
B2B features: It includes White label and SEO reporting tools.
Graphic Designing and Video Creation Tools
| | | | | |
| --- | --- | --- | --- | --- |
| | Ease of Use | Likelihood to Recommend | Pricing | Quality Support |
| Canva | 4.7 | 90.1% | $0/month | 4.4 |
| Placeit | 4.6 | 72.7% | $14.9/month | 4.3 |
It's no more a secret that to attract customers, you need high-quality visuals and that you can craft with Canva.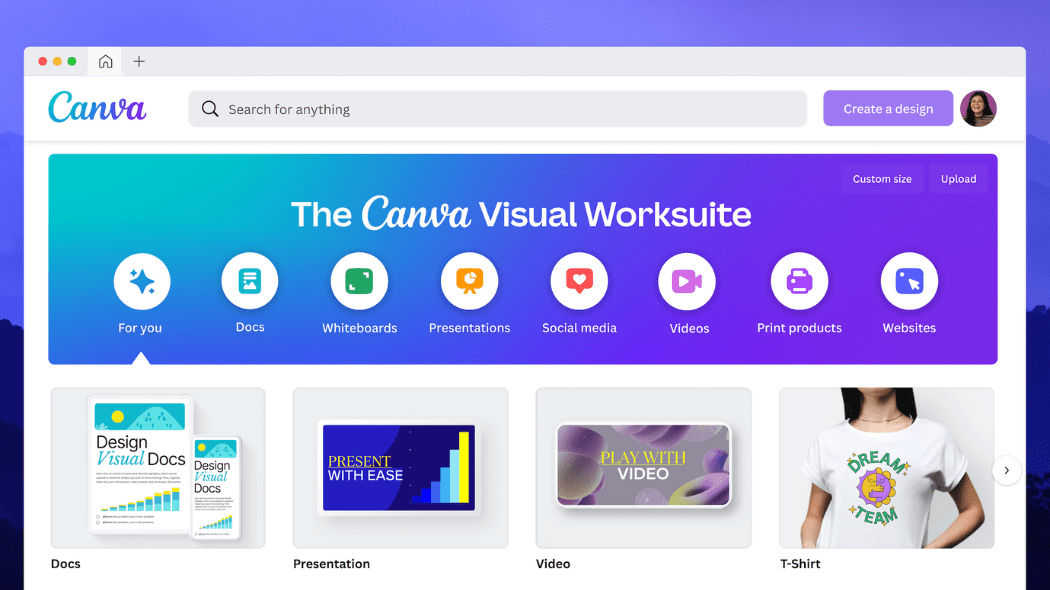 Canva is a designing tool that comes with an easy-to-use user interface.
Besides, it's a fact that visuals engage faster than written content and for longer time. Canva allows even newbie designers to create amazing-looking content within minutes.
It offers a free subscription tool with millions of images, also you can create graphs, charts, shapes and custom fonts with a simple drag and drop platform. Furthermore, the tool is ideal for creating images for web design, emails, and social media posts.
"Canva offers a transparency tool that enables your images to look attractive and non-invasive"
What's the best part of Canva?
GIF to video: Convert your GIF to video online, that too for free.
Music to video: Build your social media posts beforehand and capture the right emotions; also users can add text to their videos easily.
Enhance your images: No need for advanced editing skills, make your images stand out effortlessly.
Combine images: You can quickly combine images to craft collages or montages.




Placeit is a design template website that offers you ready-to-use templates every day. With this tool, you can easily craft branded images or videos within minutes for any business domain. To be precise, it's an ideal choice for business owners, marketing teams, and startups.

"Placeit is a one-stop shop for everything varying from mock-ups to animated videos."

What's the best part of Placeit?

Placeit has free tools like image cropper, video cropper, and video to gif converter. Plus, you can create your own gaming design in no time.
Outreaching Tools
| | | | | |
| --- | --- | --- | --- | --- |
| | Ease of Use | Likelihood to Recommend | Pricing | Quality Support |
| SalesBlink | 4.6% | 80% | $29/month | 4.8% |
| Wiza | 4.7% | 84.2% | $50/month | 4.4% |
"SalesBlink connects you with your ideal customers."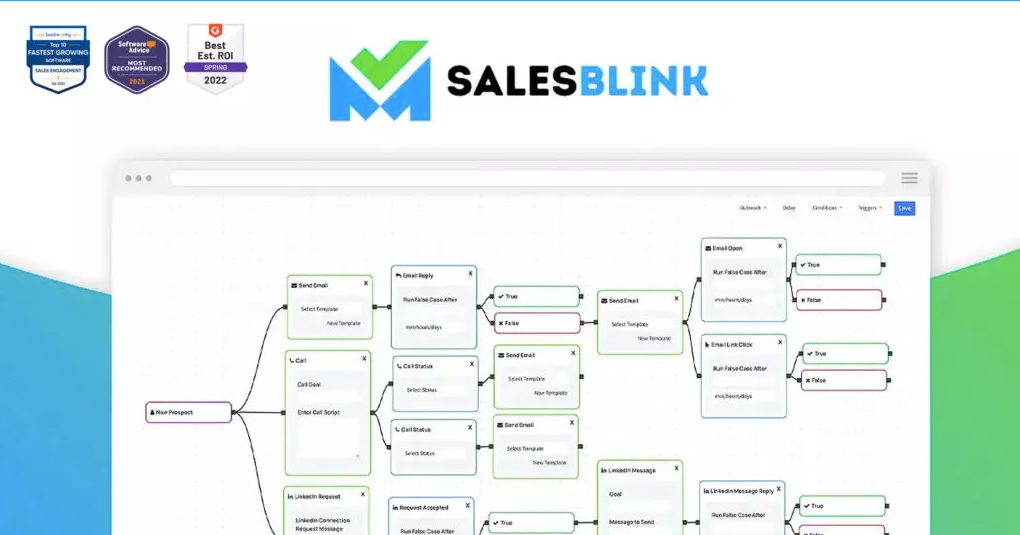 In simpler terms, SalesBlink is an all-in-one, fully-stacked automated sales outreach tool to engage leads. It's built to identify targeted prospects and launch custom outreach campaigns, so connecting with promising hot leads is easy.
What's the best part of SalesBlink?
"Email Verification Tool".
With an email verification tool, you can validate the email addresses you got from the software's database. After all, having a tool to check each email in real-time can help you sort the invalid addresses and keep the list clean and sorted.
Wiza is explicitly developed for LinkedIn sales outreach. It's an excellent tool for creating your email lists through LinkedIn prospecting and exporting the contacts directly from LinkedIn Sales Navigator to your CRM.
With Wiza, you can easily scrape and find updated contact information and can use it to reach out to relevant prospects. Notably, you can have a list with contact information and real-time data effortlessly within minutes.
What is the best part about Wiza?
Despite being an email finder, Wiza also offers recruitment services helping small business owners have a hassle-free experience.
Affiliate Marketing Tool
| | | | | |
| --- | --- | --- | --- | --- |
| | Ease of Use | Likelihood to Recommend | Pricing | Quality Support |
| Rewardful | 4.0 | N/A | $49/month | 4.1 |
Rewardful is easy for SaaS companies to set up affiliate and referral programs with Stripe & Paddle. You must connect your account and shed the onus on them to find referrals, discounts and commissions for you!
The best part about Rewardful?
You can run any (or all) program types from one centralised place – from on-brand, white-label affiliate programs to in-app customer referral programs, just everything.
Project Management Tools
| | | | | |
| --- | --- | --- | --- | --- |
| | Ease of Use | Likelihood to Recommend | Pricing | Quality Support |
| Asana | 4.3 | 85.3% | $0 | 4.3% |
| ClickUp | 4.3 | 75.7% | $0 | 4.6% |
"Manage your team's work, projects and tasks online with Asana."
Asana is a popular task and project management tool to help you automate your workflows.
Besides, it allows you to create an infinite number of projects and tasks with its free plan. Up to fifteen team members can use this plan, with some advanced features unavailable.
Asana's drag-and-drop interface makes it easier to use the tool.
Considering simple task management and project management, Asana is an excellent tool. However, it needs added integrations for collaborations.
Popularly known, ClickUp is a project management tool with dynamic features for managing and completing all your projects on just one platform. Besides, you can plan projects, schedule tasks and manage resources in one place, making communicating and collaborating with team members and guests easy.
What's best about ClickUp?
Its reporting features allow you to develop custom dashboards and six built-in report types for team reporting. Plus, it offers native integrations with G Suite, Slack, Dropbox and many more tools to offer a seamless experience.
Social Media Tools
| | | | | |
| --- | --- | --- | --- | --- |
| | Ease of Use | Likelihood to Recommend | Pricing | Quality Support |
| Post Planner | 4.2 | 76.1% | $9/month | 4.0 |
| HootSuite | 4.3 | 68.7% | $49/month | 4.2 |
Post Planner is a considerable choice if you want to see what content is shared for a specific subject or person. Besides, with this, you can automate your publishing and send a steady stream of posts to all social channels.
"Search their recommended feeds based on industry and interest and discover new content ideas".
What's best about Post Planner?
Post Planner offers each piece of content a performance engagement ranking. This tool evaluates such ratings by reviewing past performance and predicting future engagement specific to the targeted audience.
💡You also get a scheduling calendar with Post Planner.
Hootsuite is a social media management software that helps you create more interactive content, get more followers, and scale your business online. Plus, it enables you to track, connect, and schedule posts for several different social channels.
What's the best part of Hootsuite?
This platform can easily integrate over 150+ apps into your social media strategy. Furthermore, this platform is available in six languages, an ideal choice if you have an international team and following.
Over To You
Being a startup or trying to thrive in today's competitive market is no easy feat.
The good news is that - It's 2023!
" You have access to tools that will help your business perform its best and thrive under the unstable climate."
💡Having these tools at your fingertips won't make things happen as if by magic; your entire team needs to roll up one sleeve to ensure your business succeeds.
Having the right tool is just the tip of the iceberg.
Still, it won't be easy, but the more tools you use to do the leg work, the better. We hope the marketing tools we've listed will help you survive as a startup and get ahead.
Good luck!