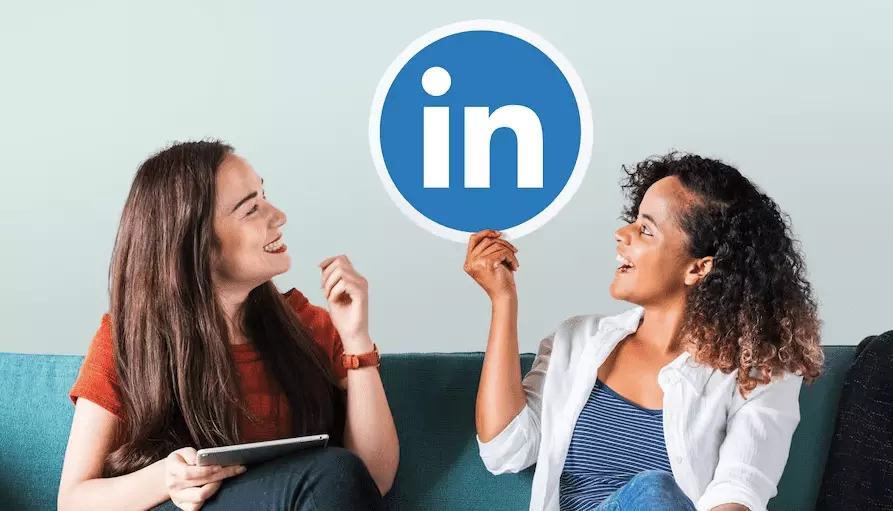 As of 2023, LinkedIn has over 850+ million active users, making it the world's largest professional network. Out of them, over 52 million users are actively looking for jobs. To a company looking to fill positions fast, LinkedIn is a goldmine because this is where most professionals worldwide are active.
If you're not posting vacancies on LinkedIn yet, you're already late because you're missing out on suitable candidates, a large talent pool, and a chance to build your reputation as an employer of choice. You might also lose to your competitors already active on LinkedIn, recognising its popularity among job seekers.
But there's a saying that it's never too late to do anything. You can still learn how to post a job on LinkedIn successfully and attract top talent. Don't know where to start? This blog will guide you through a step-by-step process of posting and promoting jobs on your LinkedIn network. Let's begin:
4 Simple Steps for Successfully Posting and Promoting Jobs on LinkedIn
Step 1: Create a LinkedIn Company Page
A LinkedIn company page provides increased visibility to showcase your brand, products, and services, allowing you to connect with potential customers, partners, and top candidates.
By highlighting your brand values, mission, and culture, you can create a professional, trustworthy image and establish yourself as a thought leader by sharing industry insights. LinkedIn's deep insights into your company and industry can also inform data-driven decision-making for your business.
Your LinkedIn page also helps you showcase your company culture and highlight current job slots. This way, potential candidates can learn about your business, values, and offerings and know why they should join your company. You can also attract top talent, such as people who want to work in reliable companies, and your company page gives them social proof.
A personal LinkedIn account and a verified email address are prerequisites for creating a LinkedIn company page. You can create the page for free.
How to Create a LinkedIn Page for Your Company
You can create the page for your company by following simple steps:
1. Choose a Page Type
Click on the Work drop-down menu on the top right corner of your LinkedIn homepage, scroll down, and click Create a Company Page.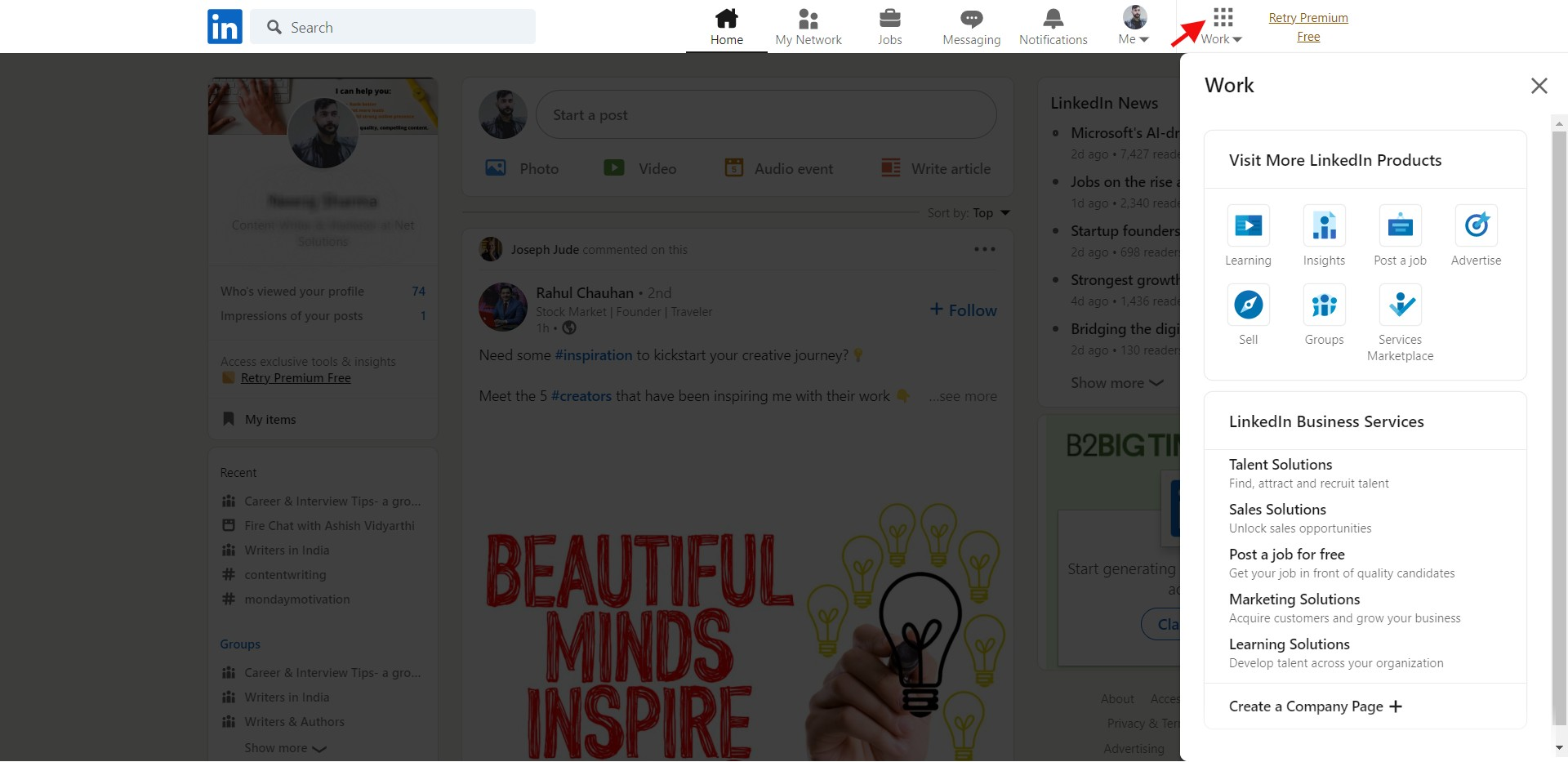 A new screen will appear in front of you, showing three options: Company, Showcase page, and Educational institution. Select the one that suits your business type.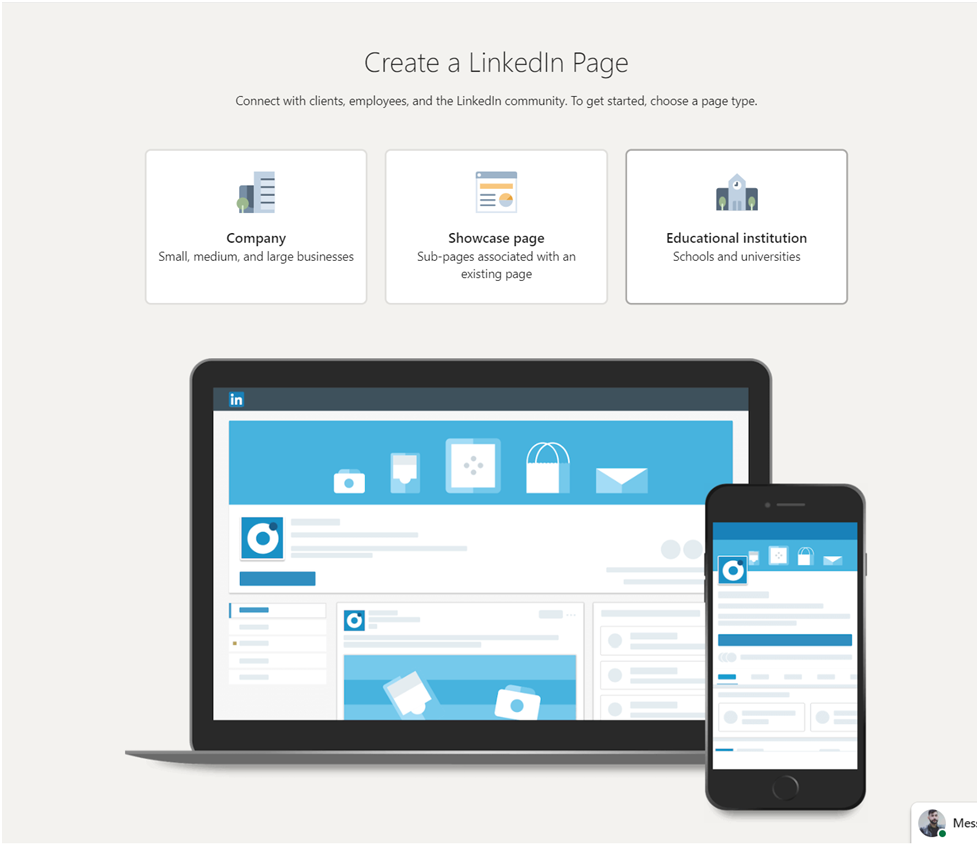 2. Add Company Details
Once you have selected the company type, the next screen will prompt you to enter information, such as the company name, URL, company size, etc. You would also need to add the logo and tagline for your company.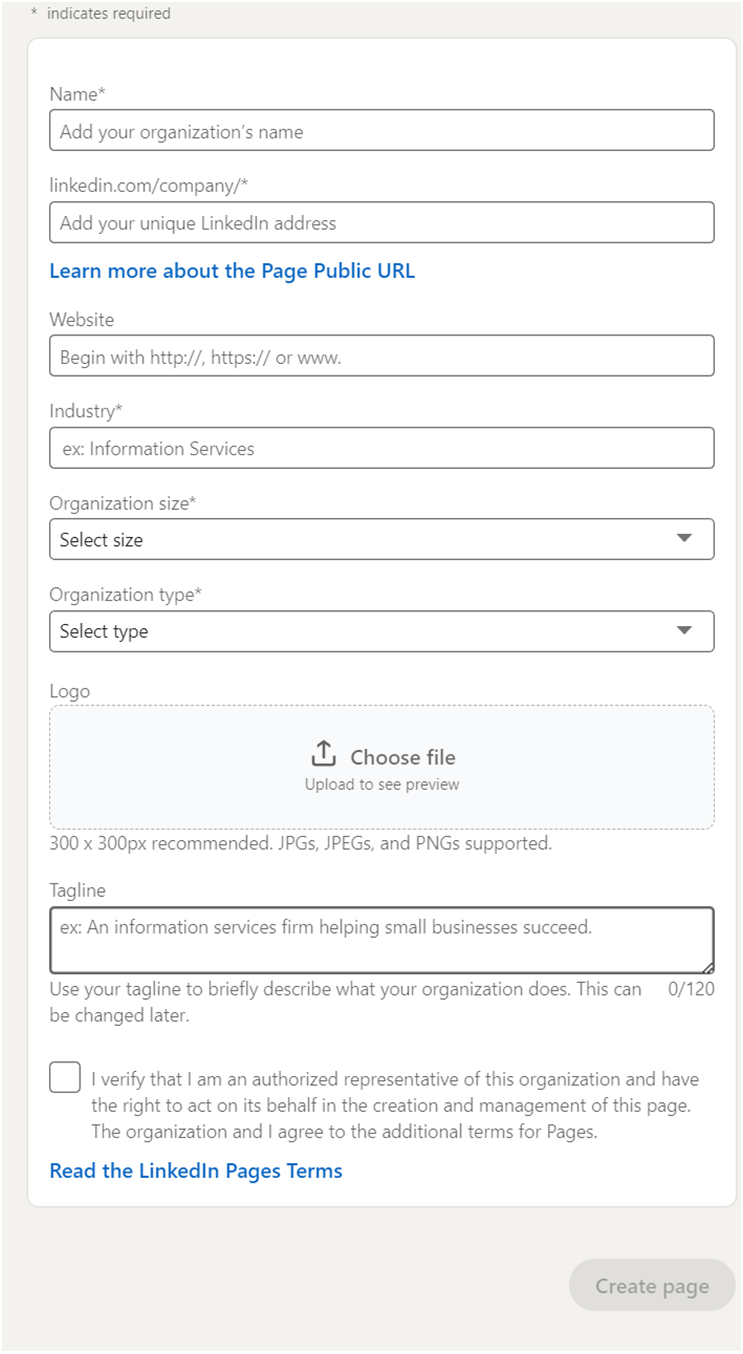 After filling in all the details, check the verification box at the bottom and click on Create page. Your company's page will be created.
However, a LinkedIn company alone is not enough. To ease your hiring effort, you must supplement it with the following:
A career page to showcase insights, leadership, and achievements of your company. It can help candidates see if they fit your company's culture and values.
LinkedIn groups to build an engaged community and promote your business.
Step 2: Create a Compelling LinkedIn Job Posting
The next step is to create a compelling LinkedIn job posting that can capture candidates' attention. However, before you start a job post, you need to do the following two things:
Understand what constitutes a good hiring post and then polish those elements to make your job opening stand out.
Create a catchy description that conveys the intent and requirements of your new job opening and encourages candidates to apply.
Typical components of a job post
While the exact components of a LinkedIn job post may vary depending on the company and position, here are the typical components of LinkedIn job postings:
Title: A clear, concise, and descriptive title that summarises the position being offered.
Description: A detailed explanation of job duties, responsibilities, and skills needed. This section should also include the type of work, hours, and compensation.
Required Qualifications: A list of the education, skills, experience, and other qualifications required for the position.
Company Information: An overview of the company, its mission, and culture, as well as relevant details about its size, industry, and location.
Application Information: Instructions on applying for the position, including the application deadline and any necessary application materials.
Contact Information: The name and contact information of the person responsible for receiving and reviewing the applications.
Benefits: Information about any benefits the company offers, such as health insurance, retirement plans, paid time off, and others.
Equal Opportunity Statement: A statement indicating the company's commitment to equal employment opportunity and diversity in the workplace.
How to write a catchy description for posting jobs
Once you've figured out what a job posting typically includes, here's how you can write a catchy job description:
Use a catchy headline: Start with a strong headline that summarises the position and grabs the reader's attention. Also, use relevant keywords in the headline to make it immediately clear to candidates what the vacancy is about. "Join our team as a Marketing Rockstar!" or "Make your mark as a Software Engineer at ABC Ltd" are two headlines that are both catchy and strong.
Keep your description brief: Since LinkedIn has a character limit for job postings, keep your description concise and to the point. Focus on the most relevant information and highlight the unique aspects of your hiring position.
Use eye-catching visuals: A relevant image or video in your job posting can make it stand out and grab candidates' attention, so this should be on your to-do list.
Highlight your company culture: Use the description to showcase the company culture and values your organisation keeps in high regard.
Make it shareable: The description of your job post should be so catchy that people would share them with friends and connections looking for new roles.
Use relevant keywords: Candidates can find your job posting quickly on LinkedIn when it contains keywords they're using to search for open jobs.
Include a link to your company's LinkedIn page: Providing a link to your company's page will help candidates learn more about your organisation and the other available hiring opportunities.
This way, you can write an informative and attention-grabbing job description for LinkedIn that helps you attract suitable candidates for your open position.
Here is an example of a high quality job description: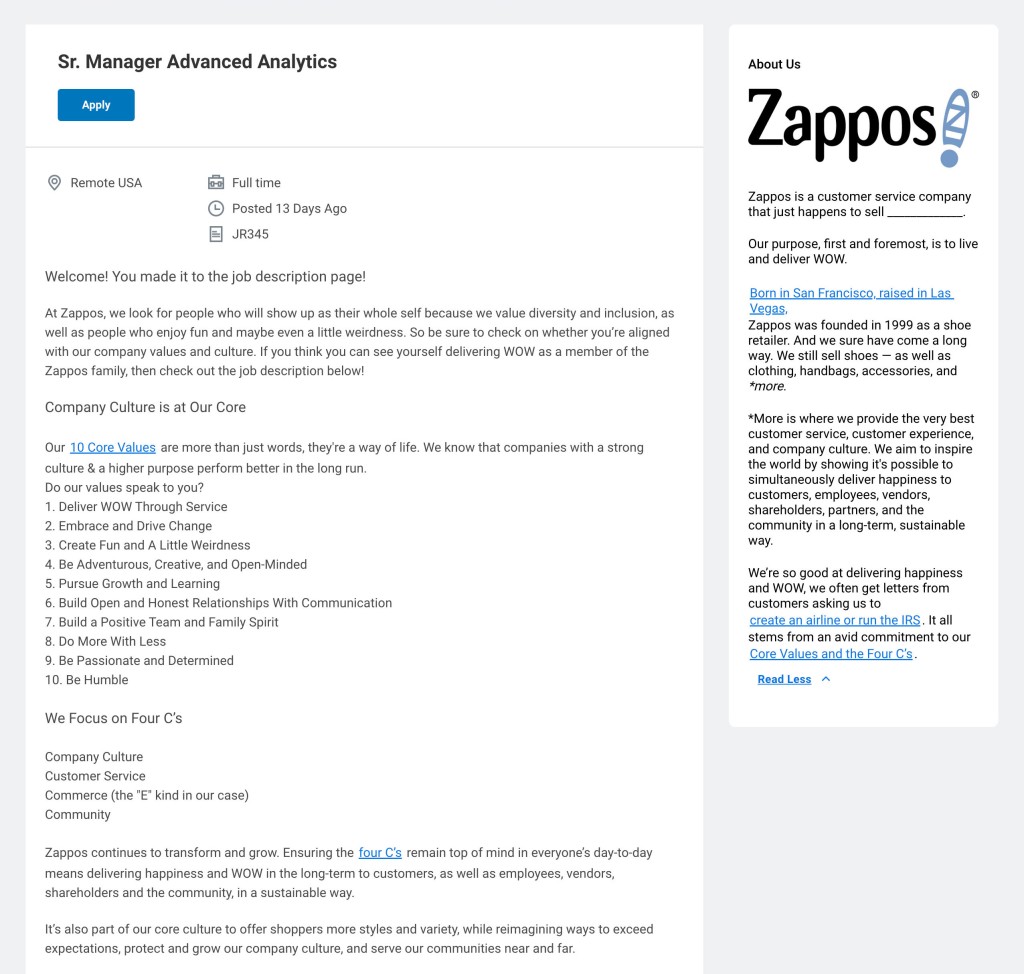 To post a job on LinkedIn:
Go to the LinkedIn Jobs page, click on Jobs on the top navigation bar, and select Post a Job.
Fill in the job title, location, and job details in the text box. You can also add skills by clicking on the add skill icon and enter information about the company, workplace type, salary, and employment type.
Choose the target audience for your job opening by selecting the desired location, roles and responsibilities, seniority level, and other criteria.
Select the number of days you want the job post to be live. The standard duration is 30 days, but you can choose up to 60 days.
Choose a payment method and enter your information to purchase a job post boost. It is mandatory because you can only post one free job on LinkedIn per account, and you need a payment method for more than one job.
Review your job posting for accuracy and make any necessary changes. Click "Post Job" to publish the job on LinkedIn when ready.
Once you post a job on LinkedIn, it will be visible to your target audience. You can also track the performance of your job slots and receive applications from interested candidates.
Step 3: Boost Your Job Posting for Maximum Reach
Once you post a job on LinkedIn, the next step is to boost it to reach a larger and more targeted audience. You can hire talented candidates faster, saving time and effort.
Here are a few benefits of boosting job postings on LinkedIn:
Increased visibility: Boosting your job posting will increase its visibility to a broader audience, including passive and active job seekers. This can help you reach more potential candidates who may not have seen your posting.
Targeted reach: LinkedIn allows you to target your boosted job posting to specific groups of people based on factors such as location, title, industry, and more. This means you can reach the people most likely to be interested in your hiring opportunity rather than casting a wider net to an audience that may not be relevant.
Improved response rate: When your job posting reaches more people who are a good fit for the role, you are more likely to receive more applications and therefore have a better response rate.
Cost-effective: Boosting job openings on LinkedIn can be more cost-effective compared to traditional advertising methods, especially when you consider the potential reach and impact of your posting.
How to Promote Job Posts on LinkedIn?
Here are a few ways to promote job posts on LinkedIn:
Job posting boost: With a job posting boost, you can reach a larger targeted audience and appear in more LinkedIn feeds and search results. Hence, it's a great approach to promote vacancies on LinkedIn. You can target your promoted job post based on factors such as location, job title, industry, and more. You can also use Job wrapping to let LinkedIn pull positions directly from your ATS software or careers page into available, purchased job slots.
Sponsored Jobs: This option allows you to gain more visibility to the right audience by having your job postings appear at the top of LinkedIn's job search results and in the "Jobs You May Be Interested In" section for a targeted audience. These types of purchased job slots are highly efficient as recruiters receive 30-50% more applications on them than organic job posts.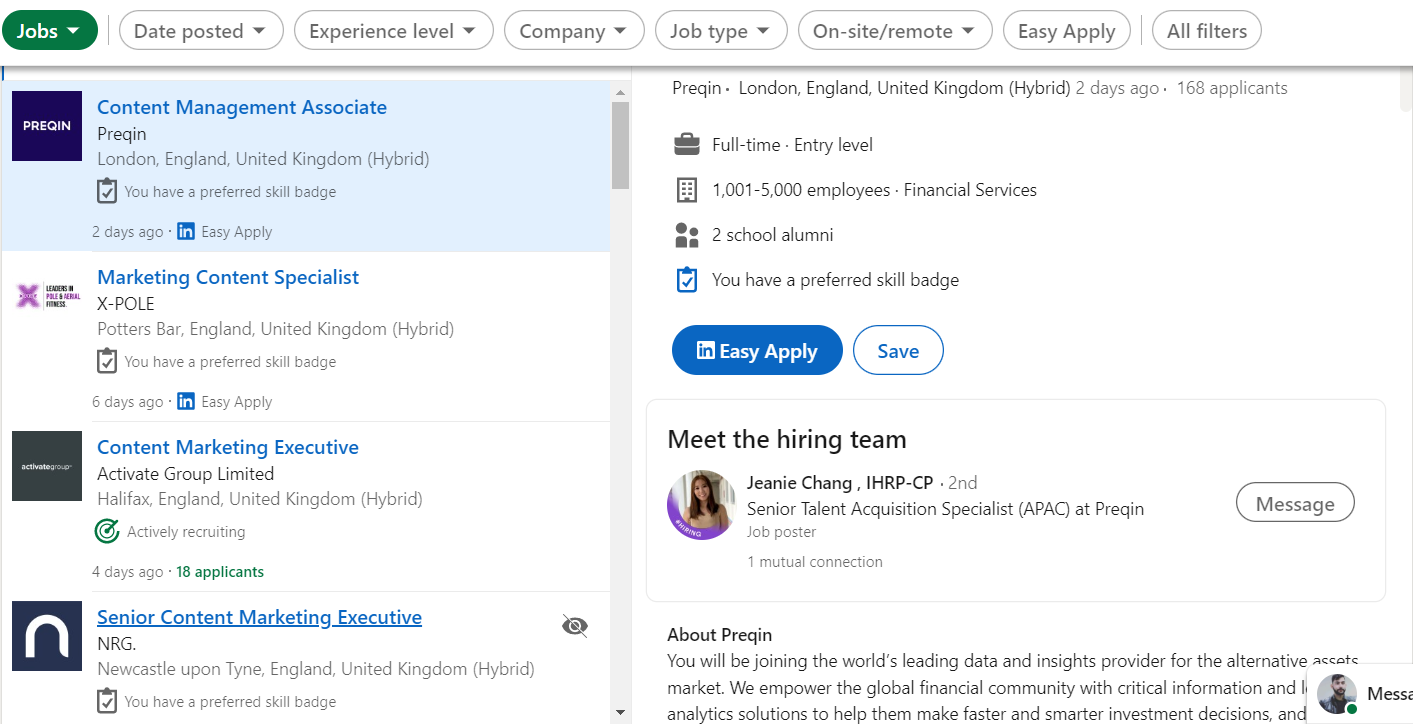 Group posts: You can also promote your job posts on LinkedIn for free by sharing them in relevant groups to gain more visibility. For example, if you're hiring an Android Developer, you can share the post in an Android Developers Group. But for this, you first need to be a part of the group. Also, some groups don't allow job post sharing. So, you've to be mindful of each group's policies.
Employee advocacy: Encourage current employees to share your job postings on their LinkedIn profiles. This can help increase the reach of your postings and give candidates a better understanding of what it's like to work at your company.
Employee referrals: Encourage current employees to refer the open positions to their friends and connections on their LinkedIn profiles. It can help you tap into your employees' networks and reach qualified candidates who may not have seen your job postings.
You can also use LinkedIn's 30-day PPC model to boost your job posts. With this model, you can purchase job location-based ads for 30 days which run on an average daily budget at a time. You only have to pay for the number of views your hiring advertisement gets.
While this can be an effective way to promote your job posts even to users who might be passive candidates, you have to be mindful because an ad can also cost 1x your daily budget if you receive more views. So, ensure that the ads don't exceed your total budget.
Step 4: Monitor and Manage the Received Applications
Once you post a vacancy opening and promote it on LinkedIn and applicants start responding, you need to manage and monitor the job applications. Doing so is easy on LinkedIn as it offers a platform where businesses can monitor and manage applications for job postings.
Here's how you can monitor and manage the applications for vacancies on LinkedIn:
Go to the Jobs dashboard: To access the dashboard, log in to your LinkedIn account, click on the Work tab, and then click on Jobs.
You can do the following things on the dashboard:
View all of the applications that have been submitted for your job postings. You can sort these applications based on criteria such as the date submitted, candidate profile, and application status.
Manage applications after reviewing them. For example, you can mark an application as "reviewed," "hired," or "declined." You can also add notes to an application, send a message to the candidate, or forward the application to a coworker for further review.
LinkedIn also offers a messaging platform using which you can directly respond to incoming candidates or ask screening questions. You can send messages to individual candidates or groups of candidates or even schedule interviews directly from the messaging platform.
A Few Tips for Effectively Responding to Candidates
When responding to candidates on LinkedIn, your communications must be professional, courteous, and clear. Here are some tips to ensure you respond to candidates effectively:
Personalise your message: Address the candidate by name and reference their application or the specific position they have applied for. This shows that you have taken the time to review their profile and application.
Be prompt: Respond to candidates as soon as possible, even to acknowledge receipt of their application. Candidates appreciate the prompt attention, which helps maintain a positive impression of your company.
Keep it simple: Be concise and to the point in your messages. Avoid using industry jargon or technical terms that the candidate may not understand.
Provide clear information: Let the candidate know their application status and the next steps. If they have been selected for an interview, provide precise details about the date, time, and location.
Be respectful: Regardless of whether the candidate has been selected for an interview, be respectful in your response. Thank them for their interest in the position and offer constructive feedback if appropriate.
Keep it professional: LinkedIn is a professional networking platform; your responses should reflect that.
You can also integrate the applicant options page of LinkedIn with recruiting software to ease the efforts of your hiring team.
In Conclusion
LinkedIn is a great place for hiring and recruiting talent. It has everything you need to publish and promote hiring positions successfully. All you need is to follow the steps we mentioned in the blog.
To summarise the entire blog, here's how to post a job on LinkedIn:
Step 1: Create the page of your company. Supplement it with a career page and a LinkedIn group for maximum reach.
Step 2: Post the hiring positions on LinkedIn. Make sure your post stands out by using a catchy headline, a clear description, and relevant keywords.
Step 3: Boost your post for maximum reach. You can do this by using a post boost, sharing the post in a group, using sponsored jobs to boost posts on a daily budget, or encouraging employees to share hiring posts or refer their friends.
Step 4: Once candidates start responding, start reviewing the applications and responding accordingly.
However, LinkedIn is not a silver bullet. It shouldn't be the only approach to publishing hiring positions and searching for candidates. It would be best to mix it with multiple job boards and job listing websites like Glassdoor, Adzuna, and ZipRecruiter to make the most of your hiring efforts.
Frequently Asked Questions
Can I post jobs on LinkedIn for free?
Yes, you can post jobs on LinkedIn for free. But LinkedIn only allows you to post one free job per account. However, to boost your post's visibility, you can purchase paid slots or sponsored posts that LinkedIn shows prominently to a broader audience. The pricing for these paid promotions would vary depending on location and the target audience.
How can I promote hiring positions on LinkedIn for free?
While you can't promote hiring positions on LinkedIn for free, here are a few ways to get the maximum reach on your new posts without having to pay anything:
Optimise your LinkedIn page to make it appealing to job seekers.
Utilise your employee network by encouraging them to share your hiring posts on LinkedIn for free.
Regularly engage with your followers to increase brand awareness.
Join and participate in LinkedIn groups. They can help you, the LinkedIn recruiter, find great candidates faster.
Can I integrate LinkedIn with other job boards?
You can integrate LinkedIn with job boards to publish jobs to multiple sites from a single location. This way, you only have to make changes in one place, thus optimising the hiring process and saving time and effort.