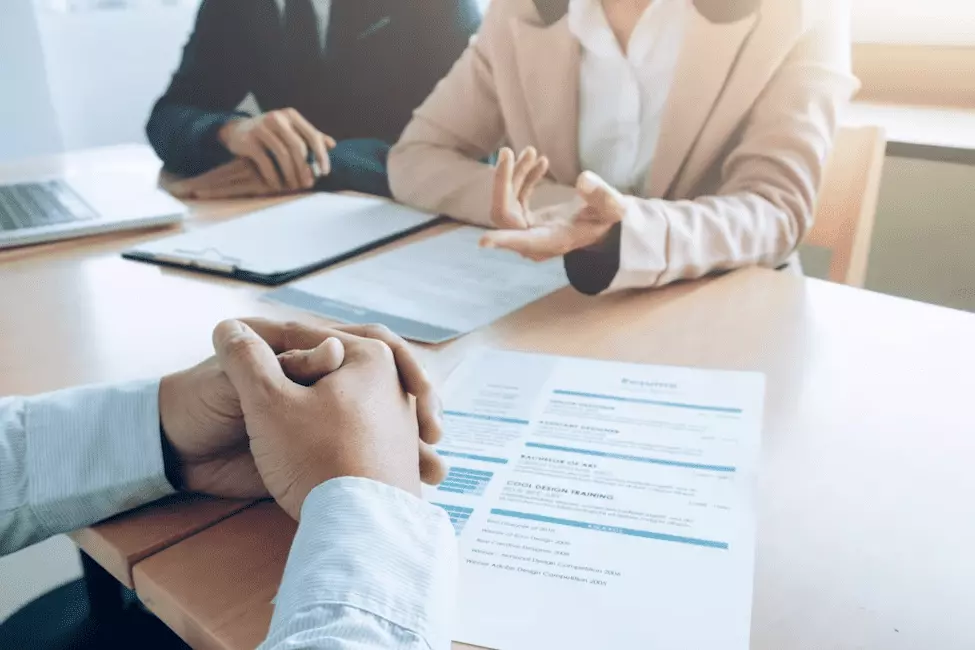 The recruitment industry plays a major role in the economy as it helps organisations find, match and onboard qualified candidates for different job openings. It includes various businesses like recruitment agencies, job boards, staffing firms and career centres.
The fast-paced technological development has changed the entire scenario of the recruitment industry. From shifts in hiring expectations to AI-powered recruitment, recruitment trends in 2023 continue to emerge and have developed new methods to attract, find, and hire the best candidates for various job roles.
"The recruitment and staffing industry contributed £42.9 billion of direct Gross Value Added (GVA) to the UK economy in 2021. This marked a 21.7% increase on 2020 and a rise on pre-pandemic levels, according to the Recruitment & Employment Confederation's latest report." - Recruitment Industry Status report (RISR)
Top 14 Recruiting Trends in 2023
As a hiring manager or recruitment agency, new job roles' recruitment goals and demands won't be the same as now. It's better to adapt the process by getting hands-on new skills, metrics and hiring tools rather than sticking to old methodologies in the recruitment process.
The demand for talent exceeds the supply, and talent shortages are at a 10-year high. By 2030, it's predicted more than 85 million jobs could go unfilled because there aren't enough skilled people to fill them.
To help you have a clear insight into the ever-growing recruitment industry, we have rounded the top 14 recruiting trends in 2023. Take a look:
ATS (applicant tracking system)
Gone are the days of manual recruitment, where you must invest a lot of time in posting the job description, finding potential candidates and involving collaborative hiring modes to meet your business goals.
Now, the hands are on the best HR technology tools, and software like an ATS (applicant tracking system), which can automate recruiting tasks like screening resumes to identify the best fit and sending email notifications to schedule interviews.
"Around 72% of employers predict that elements of their talent acquisition will be automated within the next decade. Integrating HR automation allows companies to cut up to 17% in hiring costs and 26% in HR staff hours." - CareerBuilder

An ATS offers an easy, user-friendly interface for HR professionals to use specific keywords and formatting techniques to get the best results based on work experience, academic qualification, and professional skills in less time.
The new class of HR automation tools transcends the earlier generation tools. With innovative digital recruitment solutions and future trends, HR teams can effectively align their project-based hiring journey to explore more about diversity, equity and inclusion processes.
To help plan recruitment strategies and employer branding, HR software vendors now offer integrated recruitment marketing platforms, including an applicant tracking system, HRIS, and recruitment marketing tools.
Increasing use of AT and HR automation tools (recruitment automation system)
In digital technology, HR automation tools have become the new norm of hiring trends for many recruitment agencies and staff augmentation companies.
"An increasing number of companies are using AI in their hiring processes as well. A recent survey found that 50% of organizations use AI to source and screen candidates, in addition to using it to schedule them for interviews." - (Modern Hire).

This robotic process automation helps companies streamline the process of finding, attracting, nurturing, engaging and onboarding the applicant, thus making the process more efficient and faster.
According to a recent survey conducted by Career Builders, HR managers, on average, lose 14 hours a week on their manual recruitment process to fill vacancies in entry-level positions. Progressing at this pace, getting the best candidates out of the competitive labour market becomes challenging.
Amidst a developing skills gap and growing difficulty searching for talent acquisition, many recruiters have started to resort to proactive recruitment practices with HR automation tools, and the results are phenomenal.
Hiring for soft skills is on the rise to attain qualified candidates
Communication is key to the recruitment practice of connecting and interacting with active users, potential candidates and business clients.
As per the research conducted by Harvard University, Stanford Research Center and the Carnegie Foundation, 85% of job success comes from having well-developed soft skills and people skills, while only 15% of job success comes from technical skills and knowledge.
Many companies find it challenging to find skilled people in the job market. In response, HR business partners have started looking above the recruitment industry's limitations to search for the best candidates to fill vacant positions.
It brings a significant shift in recruitment trends from experience-based hiring to looking for candidates with superb soft skills, including communication, problem-solving, time management, teamwork, creativity, adaptability and financial literacy.
These skill parameters of top talent or future applicants have developed a great insight into recruiting trends to fill the skill gaps and look for employee satisfaction in transferable skills to help expand the talent pool.
Incorporation of social media for the recruitment process
Social media channels and collaborative tools work at their best to have talent attraction rather than career sites.
A strong presence of your company's social media presence on LinkedIn, Facebook, Instagram, Twitter and Snapchat can help to find the top talent to fill creative job posts.
94% of recruiters use or plan to use social media for recruitment (HR Magazine), 70% of recruitment plan to increase their investment in social recruiting (LinkedIn Pulse), and 49% of employers who use social media found improvement in candidate quality (Jobvite).
This new recruiting trend has proven a hit to post jobs and create video interviewing advice for job seekers. Targeting the high volume of work from the office to remote work opportunities, social media channels are commendable for building an interface for employer branding as well as being able to post about your work culture, new launches, and products and giving the best reasons to join your company.
Industry research shows that 54% of candidates won't complete a job application if they use old recruiting methods, and 46% of candidates opt for mobile-friendly applications or job postings to submit their resumes.
Social media channels can also help plan a recruitment strategy for active users to develop their career paths and observe the candidate experience using integrated collaboration tools.
Employer branding in the hiring process
The stronger the employer branding, the higher the user engagement.
A company's popularity and reputation largely depend on what marketing recruitment trends have been employed to implement your vision for customers and employees.
Promoting what your company or organisation is all about has been termed "employer branding". It works like magic to attract, engage and find candidates genuinely impressed by your services or products.
In today's highly competitive job market, businesses have been widely strategising their branding as a part of recruitment trends to facilitate their hiring process. In the recruitment process, employee value proportion (EVP) is used to evaluate the retention approach and efficient candidate attraction to your brand image.
According to recent studies, businesses with impressive employer branding receive 50% more potential candidates than those with lower-quality marketing strategies.
Having a great company brand using advanced technology helps in social media recruiting as well as on career websites.
Interview scheduling - more streamlined interview processes are necessary
When looking for a job, candidates always prefer flexible communication schedules, interviews, tests and work opportunities.
Covid-19 has proven that remote work schedules can support internal mobility and candidate experience in terms of flexibility per the work demands.
Now, there is no limitation to connecting with the best candidates in the office as remote work has overcome all challenges to collaborate for different project-based hiring in the company.
From software development to website portals, you can get the best talent pools to connect with candidates from different locations.
Talent pools are more relevant to find job seekers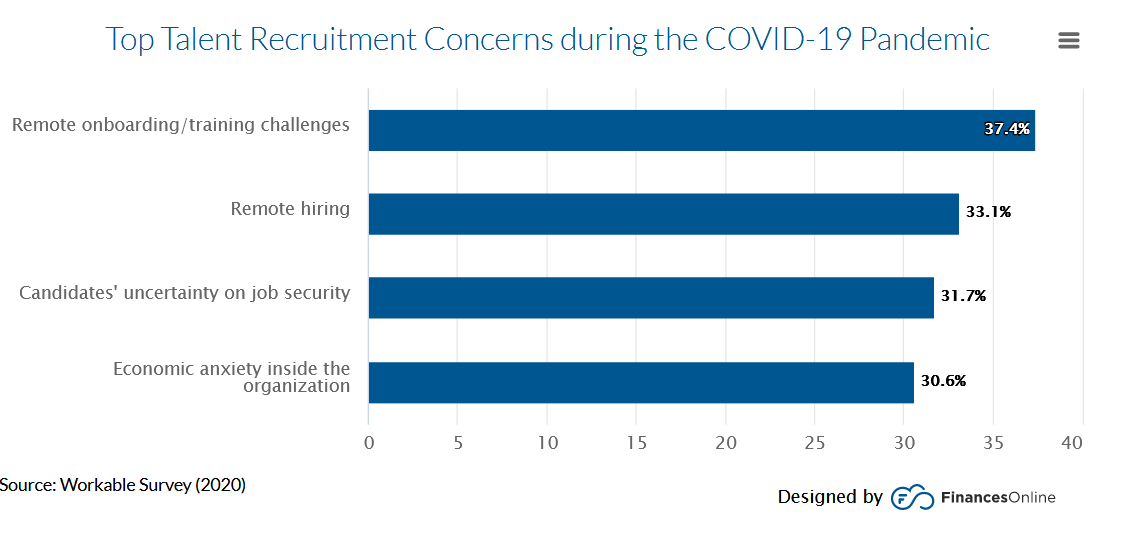 Talent pools are a new and widely used supportive way to look for the best candidates; with a massive database of job seekers who have applied for a job at your company and passive potential candidates referred by others, a talent pool offers organisations and recruiting agencies an effective way to determine labour needs.
Gaining in popularity, talent pools help businesses understand how to track potential candidates and engage them in your company's job openings.
HR professionals, following recruitment trends, should create and nurture a talent pool of internal and external candidates to get the best benefits in the hiring process, like cutting recruitment costs and time to hire, determining qualified candidates for the subsequent hiring and keeping track of top talent acquisition in the loop.
Data-driven hiring to adapt to recruitment trends
Predictive analytics in the data-driven recruiting process helps hiring managers make the best decisions to hire the best candidates for the company.
A recent study by Deloitte shows that 71% of organisations have been found to prioritize people analytics. However, only 9% understand how talent management enhances their firms' performance (Deloitte).
HR analytics like cost per hire, time to hire, and offer acceptance rate have been proven to track your recruitment action and measure the effectiveness of meeting your business's recruitment goals.
It has significantly brought a change to focus on analytics like grades, experience, academic skills and overall personality of candidates.
Being a significant part of recruitment trends, data-driven hiring helps businesses plan recruitment strategies and execute the hiring process per the company's needs.
Candidates' experience - simple career pages your candidates will love
"‍89% of job seekers agree that an employer's career website is important for finding key information." - Small Biz, 2021

Candidate experience is considered most important in attracting them for different job requirements at your company.
It can be described as the candidate's overall impression of the company's recruitment process. Nowadays, recruiters give more attention to their career websites, which often creates the first impression on candidates.
Creating a positive user experience on this page is essential to engage applicants in the hiring process. Continuing to observe user behaviour and planning recruitment trends accordingly is the best way to attract applications on career pages over the long term.
Video interviews
The Covid-19 pandemic era has entirely changed the perspective of what and how hiring can be accessible through video interviews.
According to a Gartner Survey, 86% of organisations conducted virtual interviews to hire job seekers during the Covid-19 pandemic.
A standard virtual or video interview can be scheduled during a suitable time zone for the interviewer and candidates. Being a convenient and effective way to conduct interviews, it takes less time to screen many candidates by including debate rounds and online tests.
Many companies still follow this norm and embrace new technologies as part of recruitment trends to incorporate flexibility in the hiring process. From the interview to assessment, online tests to grades, and multiple rounds to make the data-driven decision, video interviews have proven to be the best virtual assistant to hiring managers and recruiting agencies.
There can be two types of interviews:
Online video interviews:

For candidates who have already qualified from an HR round and are ready for the technical or main round.

Pre-recorded video interviews:

For candidates or job seekers who have chosen to answer HR questions using pre-recorded videos.
Job advertising
Job ads are the primary and most effective means of posting jobs on different job boards, social media channels, and the best recruitment software, like the applicant tracking system.
What is important about job ads is making them catchy and impressive to gain the attention of job seekers. From mentioning job roles to academic qualifications and highlighting company benefits and working culture, you must include every element a candidate seeks in a job description.
You can use the best hiring software with recruitment CRM to attract talent and determine workforce planning by using the analytics of how your job ad performs, such as engagement, no. of shares, referrals and reach.
Multi-posting
"89% of HR and hiring professionals say a multi-generational workforce makes a company more successful" - (LinkedIn, 2020)

When it comes to posts about job descriptions and ads, you can opt for multiple job boards in the UK.
The top benefits of using multiple posting techniques are:
It brings more awareness and engagement to attract top talent to fill job applications not only on the career site but also on the social media channels like Twitter, Facebook, LinkedIn, etc.
By posting on several job boards simultaneously, you can save time and effectively reduce the time to hire.
With higher reach, you can expect many applications, thus improving the chance of finding the right fit for different job openings in your company.
You are using multiple job boards, which also improve other essential recruitment KPIs like the ROI of your business. This way, you can effectively save money and reduce the cost per hire.
Bulk hiring management
When it comes to multiple job openings or bulk hiring in the company, natural language processing tools or software are the best option for recruitment trends for hiring managers.
If your company is planning an intern batch or career development and training programs, then you can plan to hire a university or institute's last year candidates. Using an applicant tracking system to plan boot camp hiring not only helps promote your employer brand image but also minimises the chances of poor candidate experience for the talented batches.
Candidate sourcing tools make recruiting more accessible
With advanced artificial intelligence tools like robotic process automation, candidate sourcing has gained significant momentum within staffing firms, agencies and companies.
From increasing the speed of data processing to automating the back end, hiring professionals can make not only optimistic use of but also plan effective recruitment strategies for future needs.
Conclusion
Recruitment is a never-ending need for companies and organisations working on a vision to develop their business on different platforms. However, great use of recruitment trends as part of the hiring process can precisely align you with hiring that fits well in the job role.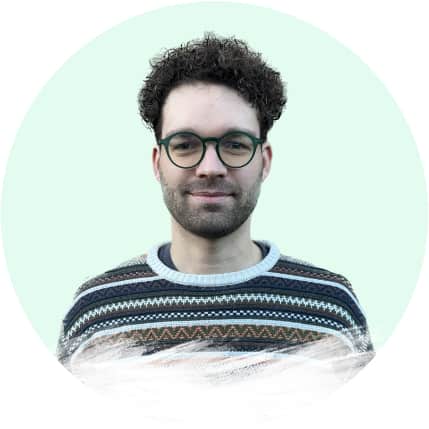 By Chris Smith
20 Feb 2023 · 8 min read
Founder of GoHire, dedicated to simplifying hiring for SMBs across the globe. Passionate about tech, SaaS, business, and recruitment innovations. Always up for a chat about the latest in our field. Let's connect!