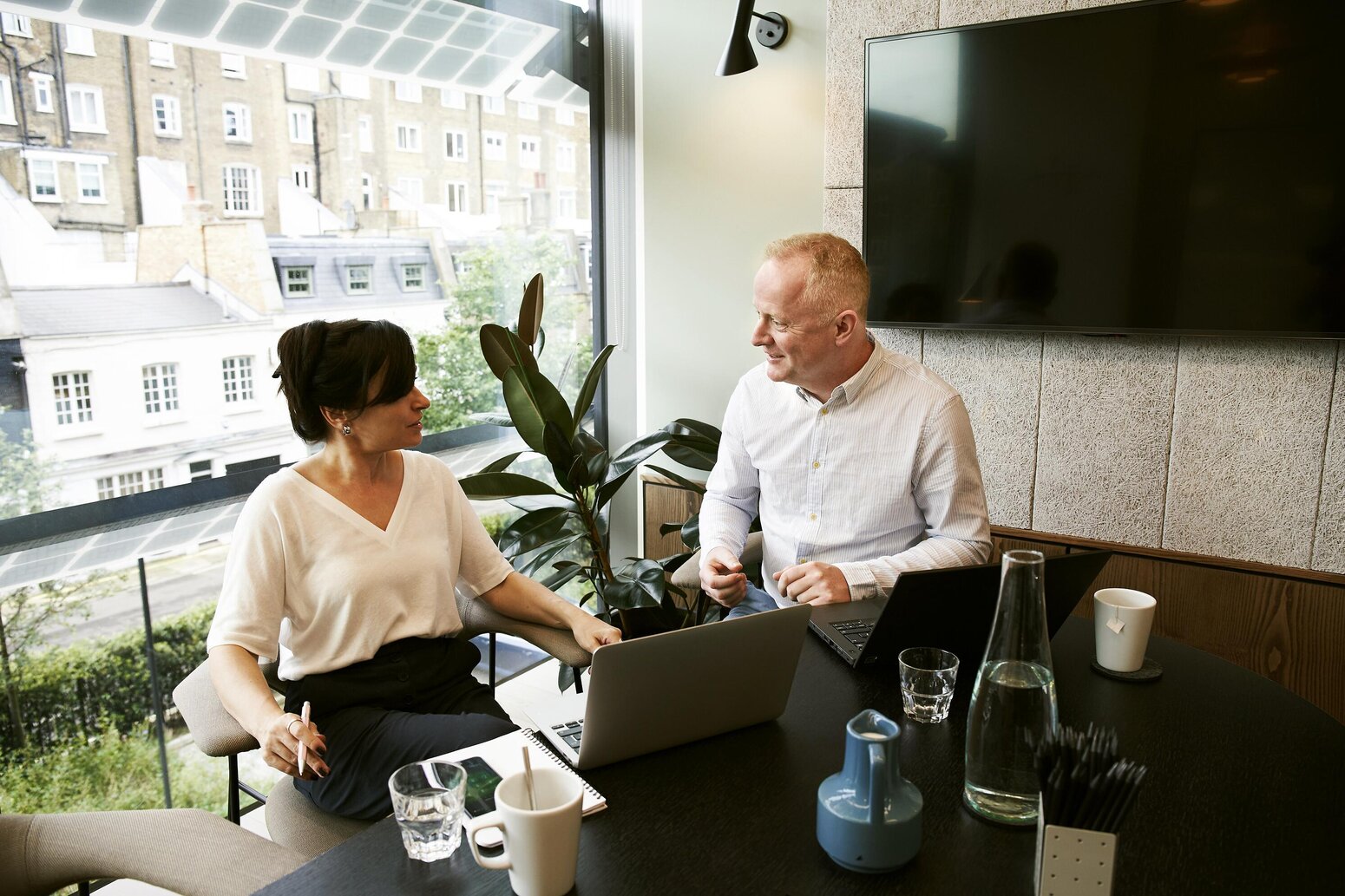 In an ever-evolving business world, there's a constant demand for top-tier talent across all industries.
Ireland, with its dynamic economy and remarkable investment in human capital, serves as a robust hub for sourcing the cream of the crop.
Not just through its world-class recruitment agencies but also through its leading job boards that connect businesses to a diverse range of talent. If you're keen on exploring these job boards, have a look at our detailed review of the top job boards in Ireland.
The recruitment agencies in the Emerald Isle are second to none, mastering the art of identifying, attracting, and retaining the best workforce for various business needs.
If you're a business striving to stay ahead in this talent-driven market, our platform at GoHire can be your ally in streamlining your recruitment process.
As of 2023, more than 2,000 recruitment agencies are operating in Ireland, reflecting the importance of these entities in the Irish job market.
Last year alone, these agencies placed over 250,000 individuals in permanent and temporary positions.
That's an impressive figure given the population of Ireland, which stands at just over 5 million as per the Central Statistics Office Ireland.
But as a business leader or hiring manager, it's essential to collaborate with only the most efficient and effective agencies.
And equally crucial is having a smart, streamlined recruitment software that can handle your hiring needs effectively.
After an in-depth analysis of industry reports, client reviews, and agency track records, we've compiled a list of the top recruitment agencies in Ireland.
But before we get into our list, let's understand the metrics we used to arrive at our top selections.
Try GoHire Free Today 🚀
GoHire is the ultimate solution for startups and SMBs to simplify hiring and hire the best people, fast.
Methodology
Our evaluation focused on the following aspects:
Candidate satisfaction: We also factored in candidate reviews, which reflected the agency's efficiency, transparency, and support during the recruitment process.
Industry specialisation: Agencies that demonstrated in-depth knowledge and experience in specific sectors were rated higher.
Speed of hiring: Time is a vital factor in recruitment. Agencies that consistently demonstrated shorter time-to-hire durations were rated favourably.
Retention rate: The ability of an agency to recruit candidates who stay with the company for a significant period is another critical measure.
Client satisfaction: This metric included client reviews and testimonials, which provided insights into the agency's ability to meet client expectations.
Successful placements: We gauged the agencies' overall performance based on their successful placements in 2022. The higher the number of successful placements, the more efficient the agency.
Now that we've set the stage, let's dive into our top 10 recruitment agencies in Ireland.
Top 10 Recruitment Agencies in Ireland
1. Sigmar Recruitment
Sigmar Recruitment is known for understanding the unique needs of a business and tailoring their services accordingly.
In 2020, they reported over 2,000 successful placements, with a special emphasis on IT, sales, marketing, and finance sectors.
With their remarkable 90% client satisfaction rate, they stand as a top choice for those seeking a bespoke recruitment solution.
Their insightful approach to the evolving job market and deep understanding of industry trends ensure you receive candidates who are not only qualified but are also a cultural fit for your business.
2. CPL Resources
CPL Resources specialises in the technology, science, engineering, and finance sectors, making it a go-to agency for businesses seeking specific talent.
Their average time-to-hire in 2020 was just 3-5 weeks, proving their commitment to swift and efficient recruitment.
With a candidate satisfaction rate of 86%, CPL Resources is lauded for its understanding and dedication to client and candidate needs.
This dual focus ensures a harmonious fit, resulting in a more productive and engaged workforce.
3. Brightwater
Known for their expansive services across diverse sectors such as IT, finance, marketing, and engineering, Brightwater is an agency that prides itself on speed and quality.
They managed to fill 85% of their clients' open roles within six weeks in 2020, a testament to their effective hiring strategies.
Additionally, Brightwater's deep industry connections enable them to access a broad pool of talented professionals, ensuring they match businesses with the most suitable candidates to drive their success.
4. Hero Recruitment
Hero Recruitment operates across Ireland, specialising in permanent, contract, and temporary roles within the tech, engineering, and supply chain sectors.
With a robust placement success rate of 80%, they have become a trusted partner for businesses seeking specialist talent.
Beyond their impressive statistics, Hero Recruitment is known for their personalised approach, taking the time to understand a business's unique needs and working tirelessly to meet them.
5. Matrix Recruitment
Matrix Recruitment's customised services are an asset to finance, sales & marketing, IT, manufacturing, and HR businesses.
Their high placement success rate of 82% in 2020 and an average time-to-hire of 5 weeks speaks to their efficiency and effectiveness.
Matrix Recruitment's commitment to forging strong relationships with their clients ensures a deep understanding of business needs, allowing them to identify the best-fit candidates for each role.
6. GKR Search & Selection
With their headquarters in Dublin, GKR Search & Selection has made its mark in property, construction, financial services, accounting, and sales & marketing sectors.
Their impressive client satisfaction rate of 88% in 2020 indicates their commitment to client success.
What sets GKR apart is their expertise in finding specialist talent, making them an invaluable resource for businesses with specific requirements.
7. Sanderson Recruitment
Sanderson Recruitment offers tailored services focusing on finance, technology, business support, and sales & marketing.
In 2020, they successfully placed over 1,500 candidates in small to mid-sized firms, maintaining a high satisfaction rate among their clients.
Their team of expert consultants is dedicated to understanding the individual needs of each business, ensuring a tailored and effective recruitment process.
8. Osborne Recruitment
Osborne Recruitment is proficient in office, industrial, healthcare, and financial services.
They are known for their efficiency, filling over 70% of roles within a 4-week timeframe in 2020.
Osborne Recruitment's personalised approach and commitment to understanding the unique requirements of each business make them a reliable partner in securing high-quality talent.
9. Brompton Recruitment
Brompton Recruitment, lauded for their rigorous selection process, has a success rate of 75% in filling open positions within five weeks.
They provide personalised recruitment services catering to a variety of sectors.
Their detailed understanding of each business's unique needs allows them to streamline recruitment and consistently deliver high-quality candidates.
10. Vantage Resources
Vantage Resources stands out as a leading IT recruitment agency.
In 2020, they placed over 1,000 IT professionals in businesses across Ireland, maintaining an average time-to-hire of just four weeks.
Their robust network in the IT industry allows them to access a broad range of candidates, ensuring a match that meets both the technical and cultural requirements of the businesses they serve.
Let's wrap up the top 10 recruitment agencies in Ireland.
Choosing the right recruitment agency can make or break your talent acquisition strategy.
By partnering with the top recruitment agencies in Ireland, businesses can streamline their hiring process, acquire talented individuals that align with their company values, and ultimately drive significant growth.
Remember, effective recruitment isn't merely about filling a position – it's about enhancing your team with individuals who can contribute to your business's success story.
The top Irish recruitment agencies, as listed in this article, have demonstrated a consistent ability to do just that, backed by data, proven methodologies, and positive feedback from clients and candidates alike.
With its rapidly expanding workforce and booming industries, Ireland offers an immense pool of talent waiting to be tapped.
Don't miss out on these opportunities.
Equip yourself with the right recruitment agency, and you're well on your way to discovering Ireland's best talent.
Here's to a fruitful and enriching hiring experience on the Emerald Isle!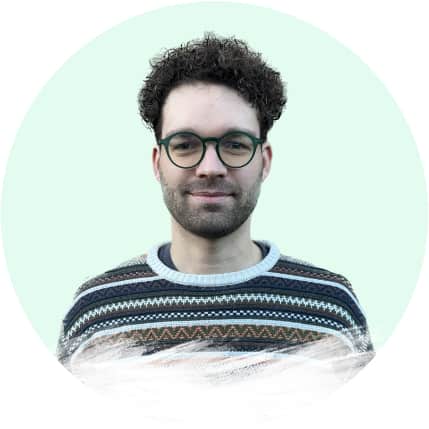 By Chris Smith
31 Jul 2023 · 5 min read
Founder of GoHire, dedicated to simplifying hiring for SMBs across the globe. Passionate about tech, SaaS, business, and recruitment innovations. Always up for a chat about the latest in our field. Let's connect!