Hire top talent now without expensive and complicated recruitment processes and systems
GoHire provides cheap recruitment software that helps you hire the best possible candidates in the most efficient way.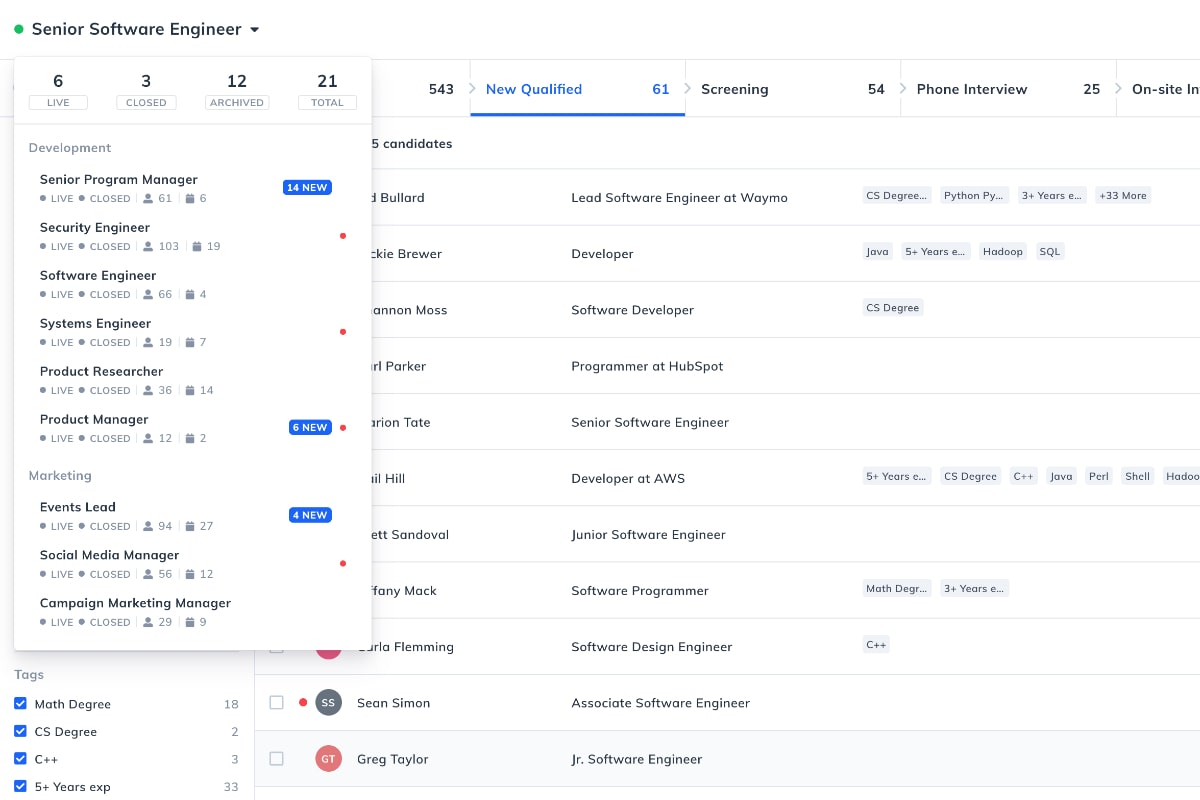 What is recruitment software?
Recruitment software is any application that enables you to optimise your hiring process. It does everything from helping you find candidates, post jobs and screen CVs to scheduling interviews, evaluating potential hires and onboarding new employees.
There are four categories of recruitment software:
Sourcing: Find candidates using tools like job boards and careers pages
Engagement: Simplify your communication with potential hires and speed up the hiring process
Evaluation: Organise information from the recruitment process to help you make fast, data-driven decisions
Hiring: Save time and stress by automating hiring and onboarding processes
Recruitment software and applicant tracking systems (or ATS) are sometimes used interchangeably, but they differ slightly. An ATS is usually used for active recruiting, while recruitment software stores candidate information that you can refer to for future hiring.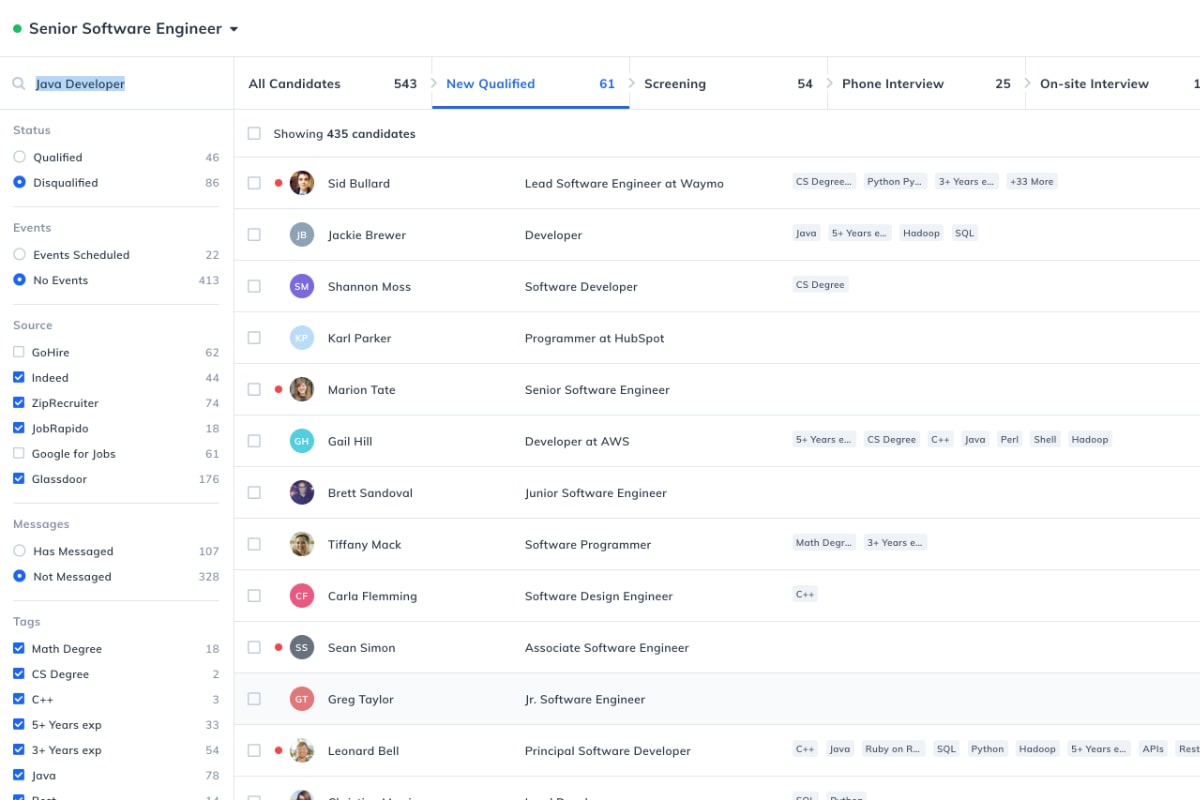 Which is the cheapest method of recruitment?
Recruitment can be free. If you're prepared to sink hours into writing individual job descriptions, manually posting them to multiple job boards, reading through stacks of CVs, getting lost in long email threads and navigating busy schedules to book interviews.
Or you can use cheap recruitment software that takes care of all of those tasks for you.
There are plenty of low-cost recruitment software options that automate the hiring process. Job description templates, multi-site job postings and interview scheduling are a few features to look out for when searching.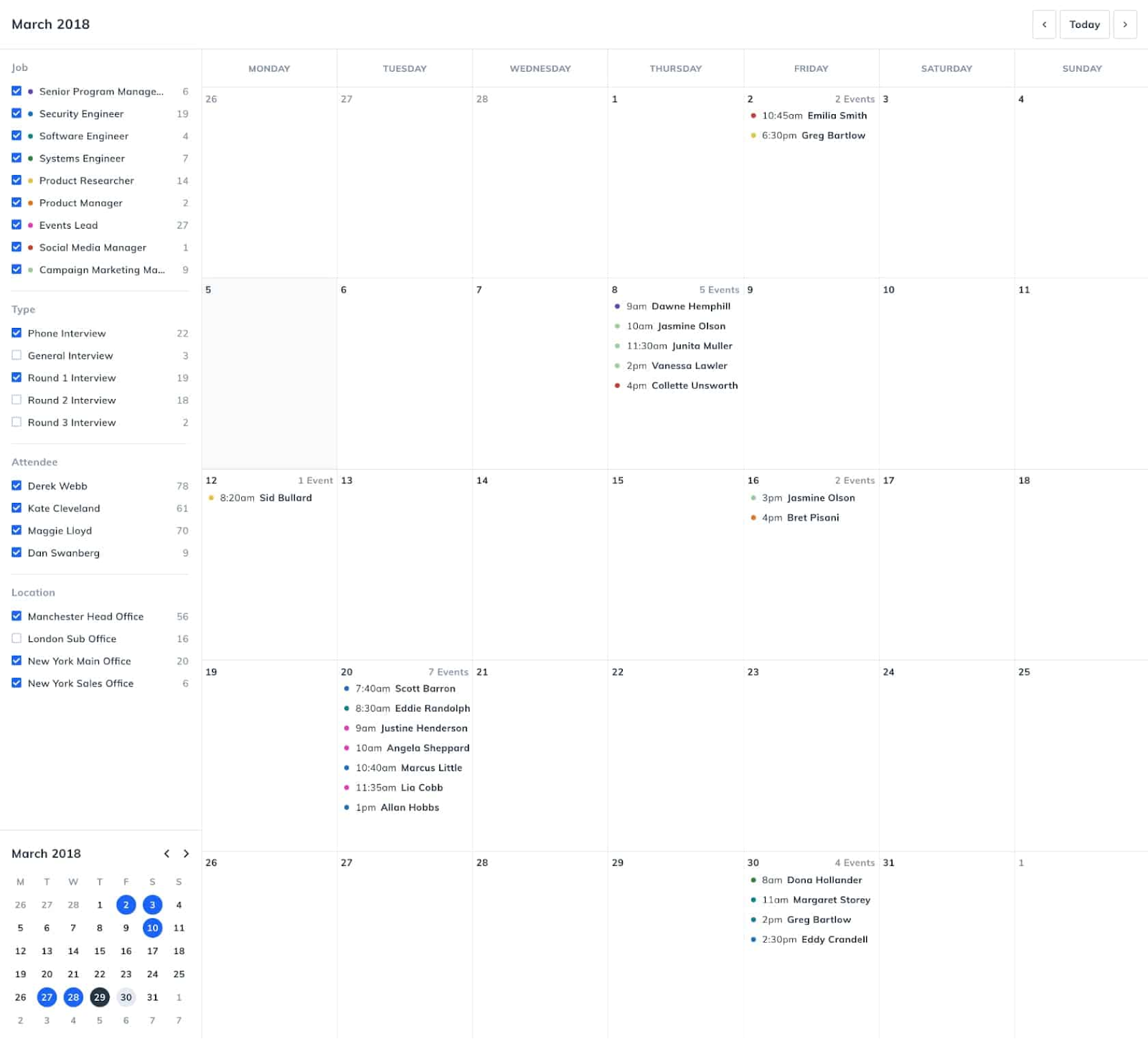 Which tool is best for recruitment?
Nothing beats affordable ATS recruitment software like GoHire when it comes to hiring top talent. An applicant tracking system will help you capture the candidates you want using:
Simple multi-site job posting
Efficient communication
No-fuss interview scheduling
In-depth reporting
All-in-one cheap recruitment software saves you time and effort, improves the candidate experience and makes hiring top talent incredibly easy.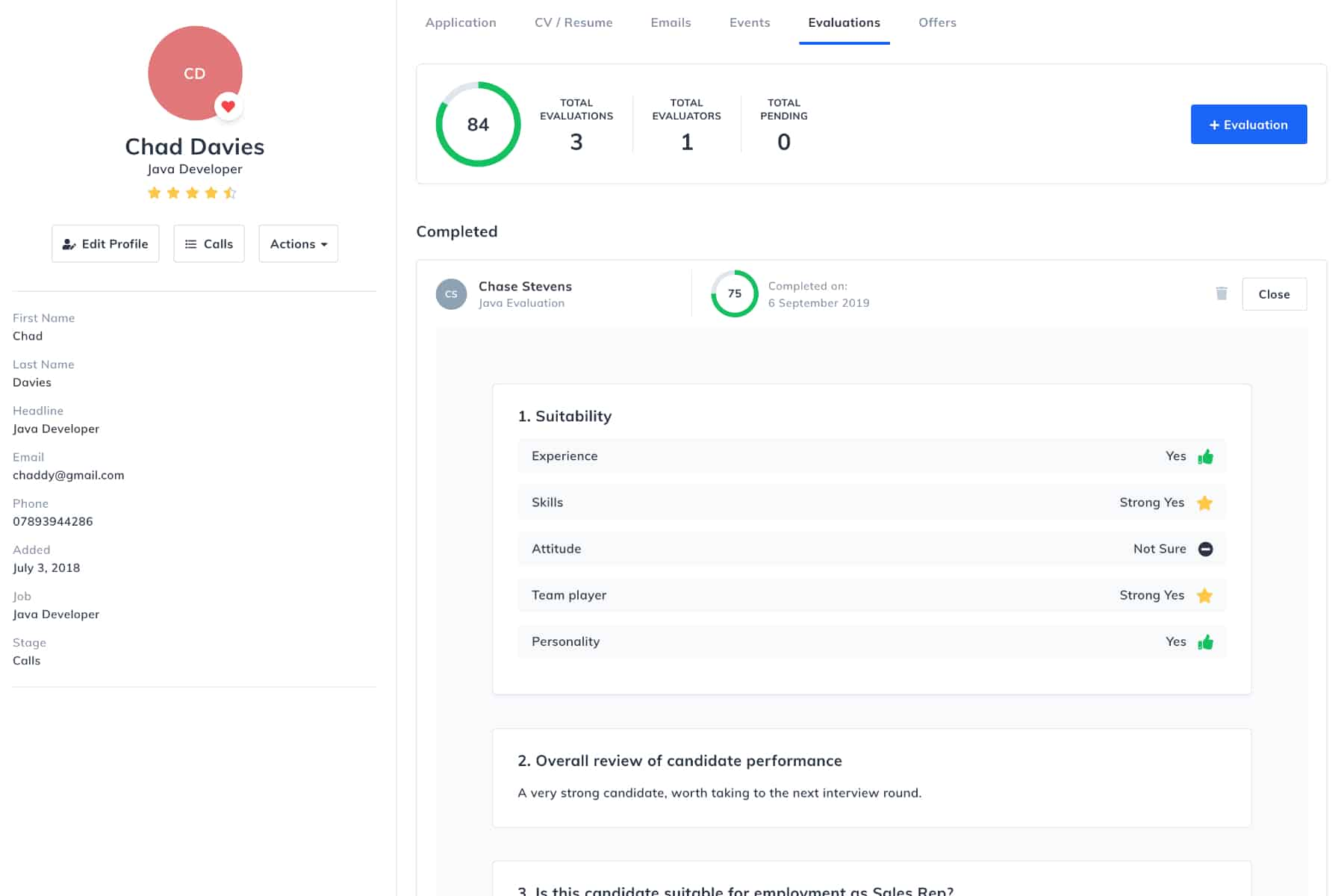 Is online recruitment cost-effective?
Online recruitment isn't just cost-effective. It's the cheapest way to build your dream team.
Posting jobs to social media and other digital job boards is usually free (no need to ever pay for print ads in newspapers again). Plus, you'll find plenty of easy-to-use, affordable recruitment software online. There's really no need for small businesses to engage with expensive recruitment agencies.
What are the key steps of the recruitment process?
When you're building your dream team, there are a few steps that you'll want to follow to ensure success:
First thing's first, it's important to get an understanding of what your team needs. Then you'll need to write a job description that sets out the job title, responsibilities and other details.
More than just posting to a job board, sourcing talent can include candidate outreach and asking for referrals from current employees. Plus, you should create a post for your company's career page.
P.S. With GoHire, your job ads are automatically posted to your company career page and selected job boards.
Screening and sorting through candidates is another area where recruitment software comes in handy. Rather than having to manually sort through hundreds of CVs, you can use recruitment software to sort through applicants' documentation and pull out only the cream of the crop.
Interview and evaluate potential hires
You've whittled down the pool of potentials and have a few candidates you want to interview. Again, you can use recruitment software to track interview feedback and make a quick, data-driven decision about who to hire.
Once you know who you want to be a part of your dream team, it's time to make an offer. When they accept—because who wouldn't—you can start the onboarding process.
How do you go about starting the recruitment process?
In the words of a famous sporting brand: just do it!
Using affordable recruitment software to action the above steps is the simplest way to start the recruitment process.
How do you recruit without a budget?
Recruiting without a budget is a challenge, but it's not impossible. Investing in the right tools will help you to save tonnes of time and money in the long run.
It may be a good idea to consider applications that help you to hire on the cheap. Recruitment software, free-to-use job boards and employer branding on your recruitment collateral can all be low-cost options to help you recruit without a budget.
Why choose GoHire?
Choosing cheap recruitment software often means you'll be far from cheerful when using it. We're changing this with our top-class, affordable solutions.
At GoHire, we've built simple, efficient recruitment software that gives you everything you need to hire top talent. And nothing you don't. Our tools will help you create customised hiring pipelines with automated processes to ensure that you can find the right people to help your business thrive.
Easy-to-use dashboard
We don't like to make a fuss. Which is why we've designed a simple, user-friendly dashboard that anyone can figure out in just a few clicks. No experience is needed and all you need to do to start hiring now is sign up.
Flexible, low-cost recruitment software
We're all about keeping hiring cost-effective. Our Starter membership is only £58/$78 per month and allows you to share up to three job listings, link unlimited team members and create customisable pipeline stages.
What's more, our flexible packages help you to save your pennies if you're in a pinch. You can cancel any time, so there's no need to pay for our recruitment software when you're not hiring.
Start hiring now
With GoHire, all you have to do is simply sign up and start hiring immediately. No need to set up a profile or figure out complicated software features—it just works.
Applicant tracking system trusted by 1000's

"GoHire has improved our hiring process from the get-go. We can now free up time to focus on the things that matter, the people."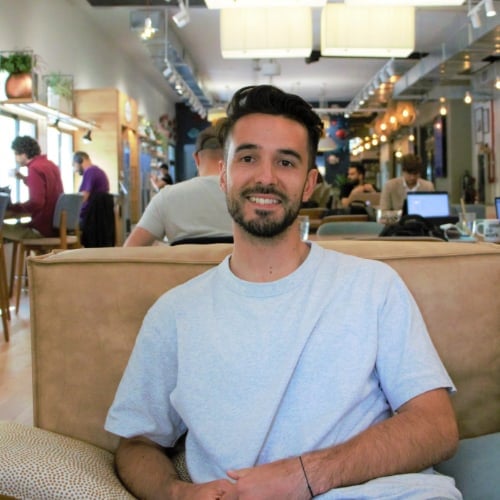 Sebastian Ibarra
Happiness Specialist

"We have a professional careers page that I can share with everyone. GoHire has solved our hiring problems and we couldn't be happier with it."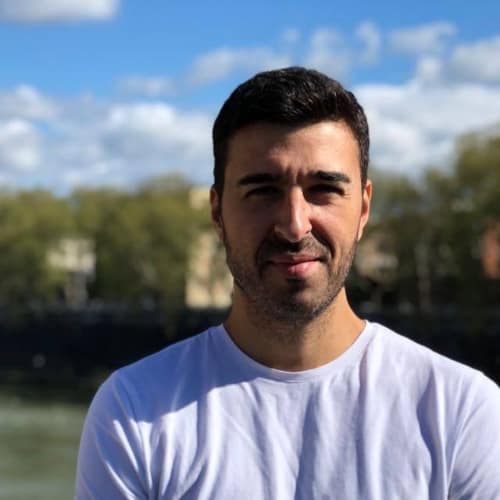 "GoHire helped us avoid the dreaded spreadsheet to manage our applicants. Its reasonably priced for its features instead of being priced because of the industry." "GoHire has improved our hiring process from the get-go. We can now free up time to focus on the things that matter, the people."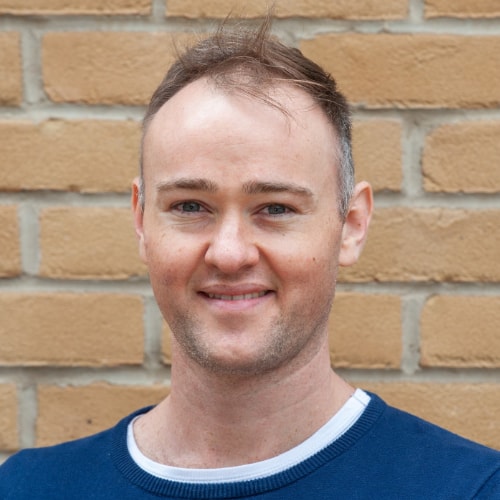 Luke Robbertse
Technology Operations Manager

"GoHire has made the task of posting a position almost effortless. Exactly what we were looking for."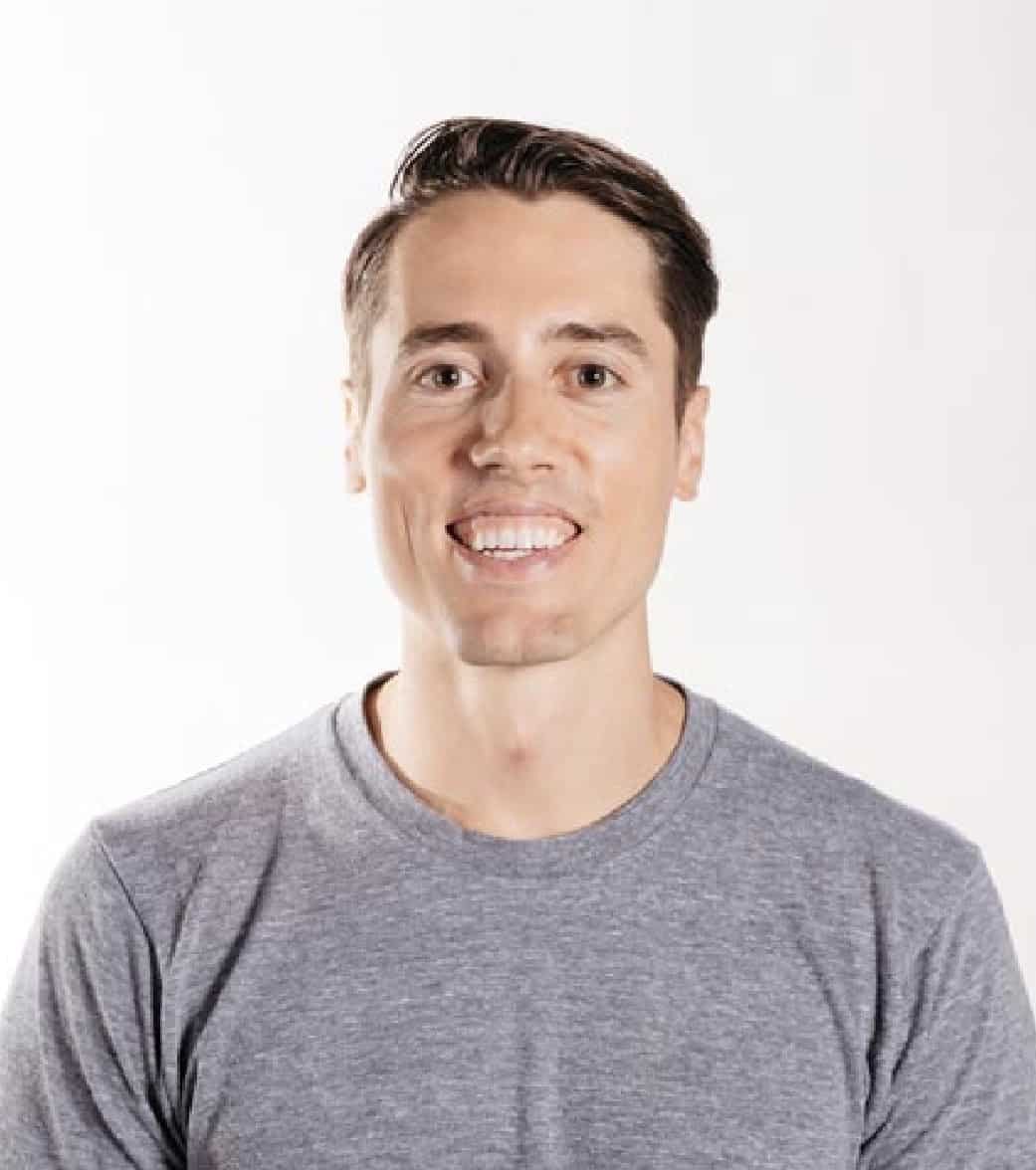 Get started with GoHire
Sort out the stress of managing recruitment and give candidates and coworkers a better hiring experience.