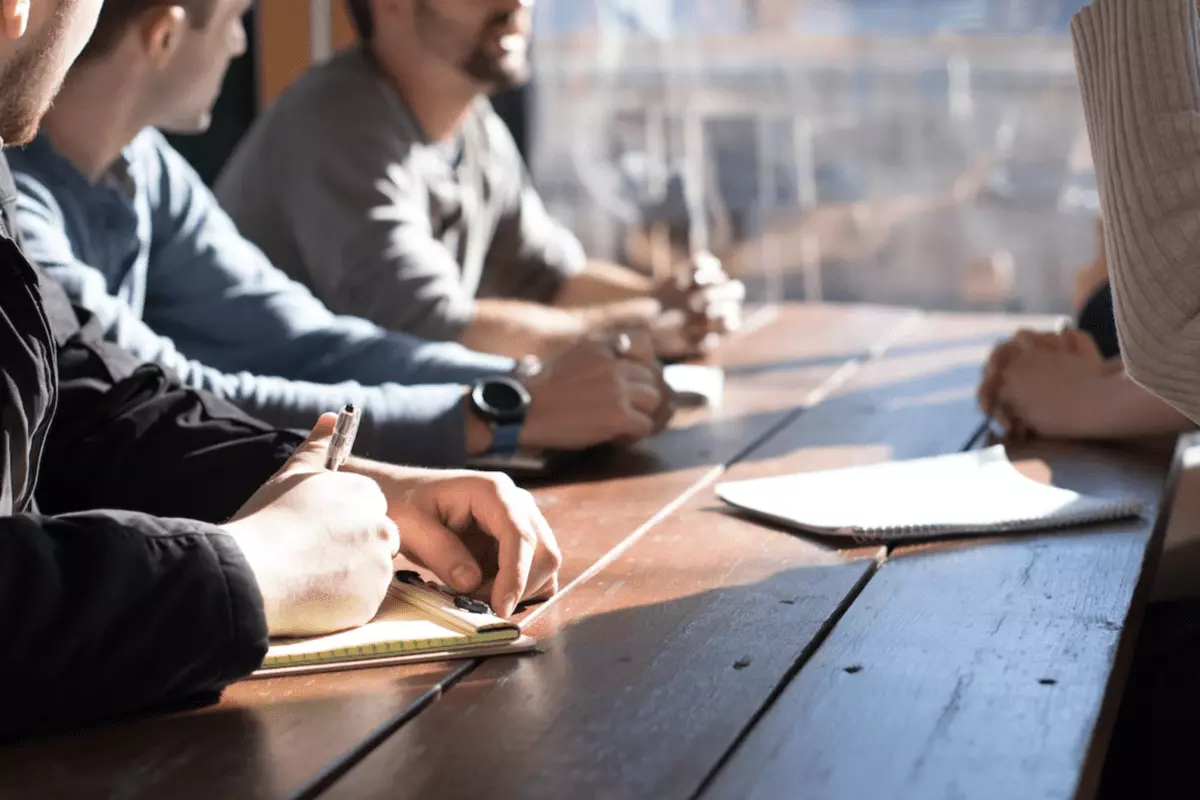 Adding a boost of technology like ATS for collaborative hiring can speed up the recruitment process and allow hiring managers and agencies to stay ahead of the curve to attract the best talent for their companies.
An ATS (applicant tracking system) is a hub for hiring, offering a variety of capabilities to quickly identify the best job applications, screen candidates, conduct interviews, track progress, and onboard them.
According to the search survey conducted by HR technologists, 98% of corporate companies and 60% of mid-sized organisations have been using an ATS for recruitment.
With 21.9% CAGR (compound annual growth rate), the global market size of ATS recruitment software is expected to grow to 3.24 Billion USD by 2026, according to the reports of MarketsandMarkets.
As per the survey conducted by Jobscan, 94% of recruiters use an ATS to screen candidates' resumes and determine what fits them best in job roles.
According to the studies conducted by the National Bureau of Economic Research, 70% of the organisation reported that an ATS (applicant tracking system) has effectively reduced unconscious bias in the recruitment process.
According to a survey by Software Advice, an ATS has been a great assistant for 78% of job seekers in processing their application process.
What is Collaborative Hiring?
Collaborative hiring, a team-based recruitment process, is more than a trend. Coming up as a game changer, this innovative approach brings together the expert knowledge and skills of different functional departments: their team members, managers, and stakeholders, to make a multi-perspective hiring decision.
With diverse minds working together, companies have significantly experienced productive outcomes, including higher retention rates, improved job satisfaction, teamwork, and, most importantly, an improved hiring process.
Learn how collaborative hiring can help you work together to build a stronger and more talented team. Let's dive into the recruitment world and discover the top benefits of collaborative decisions:
Stress-less hiring: Giving an aligned direction to become centralised for what you are looking for definitely evaporates all stress sweats.
Opportunities of hiring the right fit: Looking into a collaborative decision to acknowledge whether the person is culturally fit can help you make the right decision in the recruitment process.
Positive candidate experience: With a pool of opinions about candidates and getting a new perspective to look for skills and knowledge, give a better sense of their experience in the company.
Employee retention: collaborative hires are vetted more carefully than the ones concerned with a single decision. It progressively raises the bar of retention rate.
Removing unbiased opinions: With collaborative hiring, you will get an exact scenario of looking into what skills and knowledge are required in a job role.
Talent acquisition strategy: You can also strategise talent acquisition plans to attract and engage potential candidates for job positions.
How can an ATS help with collaborative hiring?
Collaborative hiring is a team effort; an ATS is a lead player. Let's have a look into the Key features of ATS that support collaborative hiring decisions:
Recruitment dashboard
Joining all team members on one platform, an ATS's recruitment dashboard lets them get detailed information about candidates and their updates like work experience, skills, current job status, and CTC.
To have more of its use, you can also customise the visibility and access to roles and easily assign the hiring tasks with a track of real-time progress.
Calendar and website integration
Multiple collaborations with calendars and websites to schedule interviews, job application updates, and advertisements on different job boards through integration are some of the best features of applicant tracking systems to make hiring tasks handy and hassle-free.
Now, prioritising important hiring tasks will align more with your business goals.
Interview scheduling and note tool
Hiring for multiple roles can be easy with ATS collaboration as it helps make a list of opinions regarding candidates and shares links to conduct interviews in a relevant time zone.
This one-way video interview feature is amazing for knowing more about candidates, like confidence, skills, and knowledge. It also helps in shortlisting candidates and providing feedback instantly.
Employee referral rate
For employee referrals, collaborative hiring team members can make great decisions based on the candidates' grades, ratings, or test scores. According to Formstack's survey reports, 56% of employee referrals have worked in their current role for over five years.
Steps to conduct collaborative hiring with an ATS
Develop a recruitment funnel
Getting clarity of each hiring stage through the recruitment funnel is considerably important to refine the kind of candidates you engage, attract, and make assessments accordingly. With a recruitment funnel through an applicant tracking system for recruiters, you can identify the delays, challenges, and areas of improvement.
Strategise your interview process
The interview stage is the peak point of your hiring stage. Making it more clear, more precise, and more structured can help you plan an effective strategy for collaborative hiring with recruitment software.
Take collaborative feedback
Taking feedback from the team regarding the candidate's interview process is much easier as the HR software for collaborative hiring allows multiple stakeholders to log their experience and evaluation scores to produce an objective scorecard. It also helps to put all team members together for an equitable assessment and eventual hiring decision.
Set up an employee referral program
A recent study of employee referral programs indicates that more than 45% of employees hired through reference stay connected to the organisation for the long run, cutting the cost per hire by approximately £1,000.
A good employee referral program is a saviour. Plan to set up a referral program with great rewards like goodies, money, or credit to employees when candidates stay for the long term.
Digitise your collaborative hiring goals
Automating the hiring process through digitisation can offer several benefits across different stages. Good ATS software can do the job much easier with minimal manual intervention. It can help collate candidates' feedback from all team members and report their status on recruitment dashboards. With its best use, there is the complete removal of manual errors, thus improving the quality of hires and enabling better team input.
Best practices/tips for using an ATS to support collaborative hiring
Create a centralised hiring process
Set up routine tasks
Use collaboration tools
Setup the hiring process
Define clear guidelines for the team
Conclusion
An ATS for collaborative hiring can transform how you recruit and align your goals with strategic planning and decisions. By implementing the best hiring software, you can simplify the recruitment process and enhance the candidate experience, ultimately leading to better hiring decisions and a more successful team.