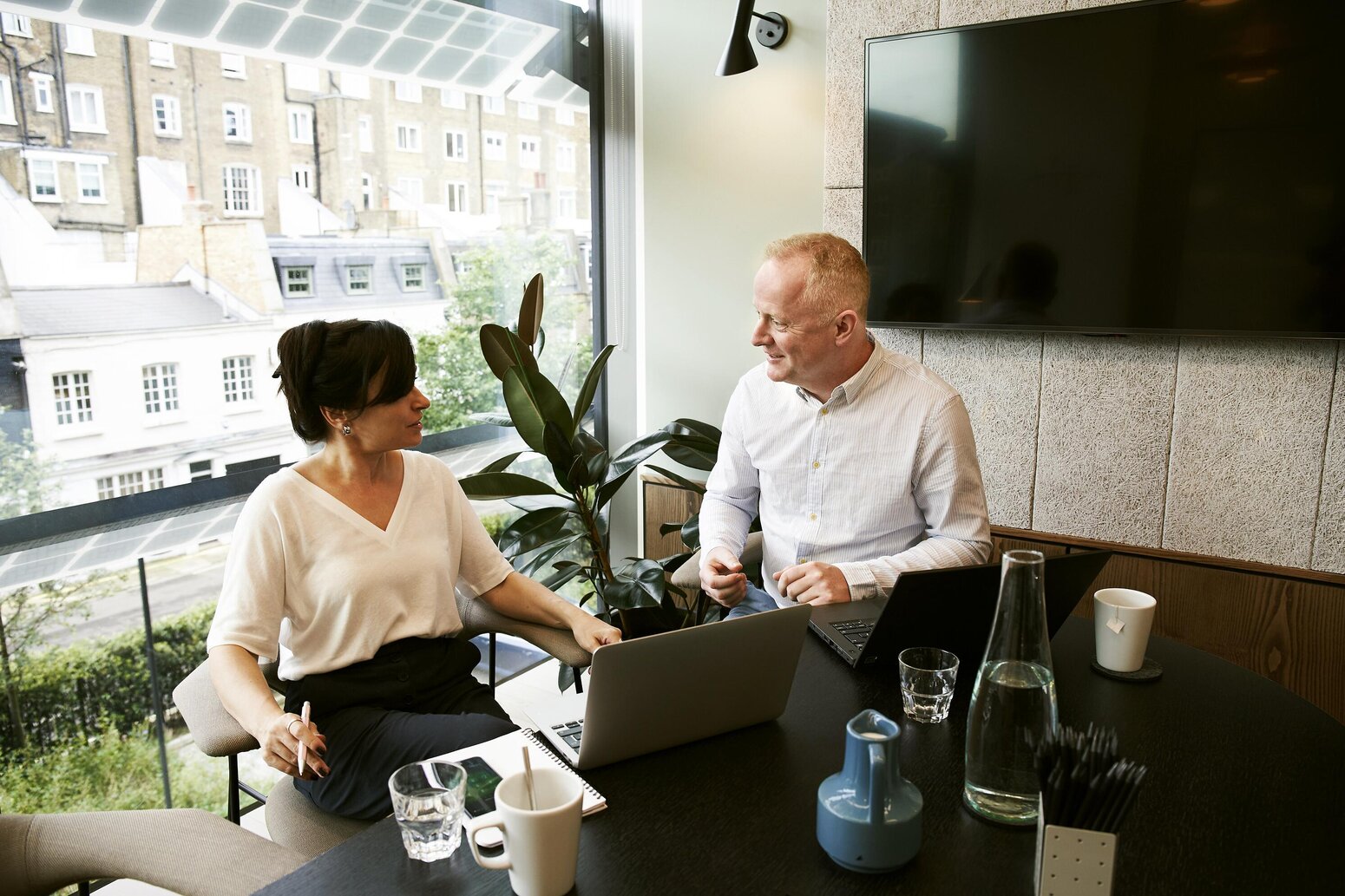 If you work in recruitment, you've probably heard about an applicant tracking system. But now you're wondering: "how do applicant tracking systems work, and do they really make the recruitment process easier?"
The quick answer is that applicant tracking systems help automate and organise all job applicants, and yes, this does make the recruitment process easier. A whole lot easier. Keep reading to find out how.
What is an ATS?
An applicant tracking system, or ATS for short, is software that provides recruiting and hiring tools for anyone leading a recruitment campaign. It's essentially a digital system that allows hiring managers to collect applicant information and organise prospects based on experience, skill sets and other relevant details.
💡Read more: Applicant Tracking Systems: A Detailed Guide for Recruiters
What is the primary purpose of an ATS?
Companies often hire for multiple positions at once and receive hundreds of applicants for each job opening. That's a lot of CVs to go through, and if you don't have some form of automated system in place, things can quickly spiral out of control.
The primary purpose of using an ATS is to ensure things don't get out of hand by providing one central place for recruiters to identify and track candidates quickly. An ATS will help you collect all the necessary information about a prospect while managing the applicant's journey throughout the hiring process.
So instead of recruiters sorting through hundreds of emails, they can quickly find all applicants and communicate with them in the ATS. They also act as a database for all prospective employees which you can easily refer back to when new job roles open up down the line.
What is included in an ATS?
While they're not all built the same, the best applicant tracking systems include the below features:
Integration with

job boards

to make managing job postings easier
Easy, user-friendly place for applicants to apply for jobs
A database management tool that stores CVs
A filtering function to screen and sort all candidates
A communication tool for recruiters to provide feedback to candidates
A place to collect interview feedback and store notes on each profile
Employee onboarding

and document managing
Automated actions
These sound great, but how does an ATS work?
Well, it combines all of the above features into a user-friendly and intuitive dashboard that recruiters and hiring managers can use to manage the entire recruitment process, from job posting to onboarding. It reduces the need for multiple procedures and touchpoints in emails, spreadsheets and Google Docs and creates one combined system to house everything to do with hiring.
What are the benefits of an applicant tracking system?
The most significant benefit of using an ATS is saving time. Recruiters and hiring managers no longer need to sort through endless emails and manually go through each one.
Saving time in business not only makes you more efficient but also saves costs. And with the average cost per hire in the US being $4,425, any form of cost saving is a huge win. Many ATSs also offer advanced reporting that helps further reduce your cost per hire. The advanced hiring reports on GoHire help evaluate and hire candidates better, lower cost per hire and improve each hiring drive, from inside our hiring platform.
Don't believe us? Request a quick demo to learn more about our reporting features.
But wait, there are plenty more benefits of using an ATS, including:
Saving resources and keeping a lean HR team
Managing candidates in one place mean nobody slips through the cracks
Respond to all candidates, good or bad. Everyone needs a positive experience with your brand as they may be future talent or a

customer.
Easily post job ads with just one click
Streamlining your onboarding process
Building one centralised communication funnel
Improving hiring compliance by having one place to store all documentation
How do applicant tracking systems work to improve the selection process?
It all comes down to using your applicant database most efficiently. When applicants apply to your job posting using your ATS, their details are automatically pulled into your talent database.
This rich information is then used to filter through applications using the search functionality. Hiring managers can combine terms using "AND," "OR," and "NOT" qualifiers to ensure that they zero in on all candidates that meet the requirements.
That said, having some form of human intervention in the selection process is still essential. While the technology behind ATSs is instrumental, relying solely on an ATS in your selection process can hurt your recruitment process. This happens when recruiters narrow applicant pools so thoroughly that they miss potential talent completely – simply because they didn't meet all of the "criteria."
How can it speed up the hiring process?
The technology behind the ATS allows for candidates' details to be stored in one place. If you place a job vacancy on multiple job boards then you have check through the different platforms separately.
This saves recruiters a whole lot of time by providing an easy way to review CVS with pre-defined pipelines to move them into. The technology also allows for templated responses to candidates and @mentions for internal collaboration.
Another way they help speed up the hiring process is using candidate management pools which allow you to maintain a database of every applicant that has applied with your company.
As new positions open up, you can quickly browse through all previous candidates to see if anyone is relevant (and available). Your talent database is a great starting place and can often help you avoid putting out a whole new job advertisement for the position – saving loads of time!
Applicant tracking systems also help speed up the hiring process by allowing quicker communication between candidates and hiring managers, automated interview scheduling functionalities, and onboarding processes.
How many companies use an ATS?
At least 98% of Fortune 500 companies use applicant tracking systems. While you'll struggle to find a large organisation that doesn't use some form of ATS, many smaller companies and startups have also switched to using automation in their recruitment process.
There is specific recruitment software for startups, like GoHire, with features and service offerings built to meet the needs of small to medium businesses. From intuitive dashboards to flexible payment structures, applicant tracking systems are accessible to all types of companies.
How do recruiters and HR managers use an ATS?
Recruiters would use an ATS to review applications, send applicants automated messages about the status of their application and filter through to find relevant candidates. They can also use the ATS to manage job postings by automatically sending job ads to selected job boards and social platforms
Once recruiters have identified all relevant applicants, hiring managers step in and take over. They'll use the ATS to schedule interviews and further communicate with candidates. Successful candidates can then be onboarded via the ATS, and all relevant documents, like contracts and employee details, are stored in the database.
Using an ATS helps both recruiters and hiring managers keep candidates informed throughout the entire application process with automated messaging. Regular communication helps improve the candidate experience, which, in turn, increases hiring rates.
What are the top applicant tracking systems?
There are hundreds of applicant tracking systems, built for all types and sizes of businesses. Whether you're in the market to make your first hire in your startup or already have over 500 employees, there is an ATS built for your needs.
At GoHire, we've built our ATS with tech and software companies with an under 50 headcount in mind. Our affordable and flexible hiring solution makes us a great option for startups and small businesses looking to grow their staff.
But, we know we're not the only ones out there. Other top applicant tracking systems include Workable, BreezyHR, BambooHR, Recruitee, Lever Alternative and others. The best way to decide which system is best for you is to try out a few and see which works best. Start with a quick demo of GoHire.
Save time and money with an ATS
Online job postings can bring in hundreds of applications. As a small company with little or no recruitment/HR support, it's impossible to get through all of them manually. And that's where an ATS comes in.
Applicant tracking systems work by streamlining your entire recruitment process – from sending out job postings to onboarding new employees. Automated candidate filtering, smooth communication flows and organised databases are just a few of the benefits.