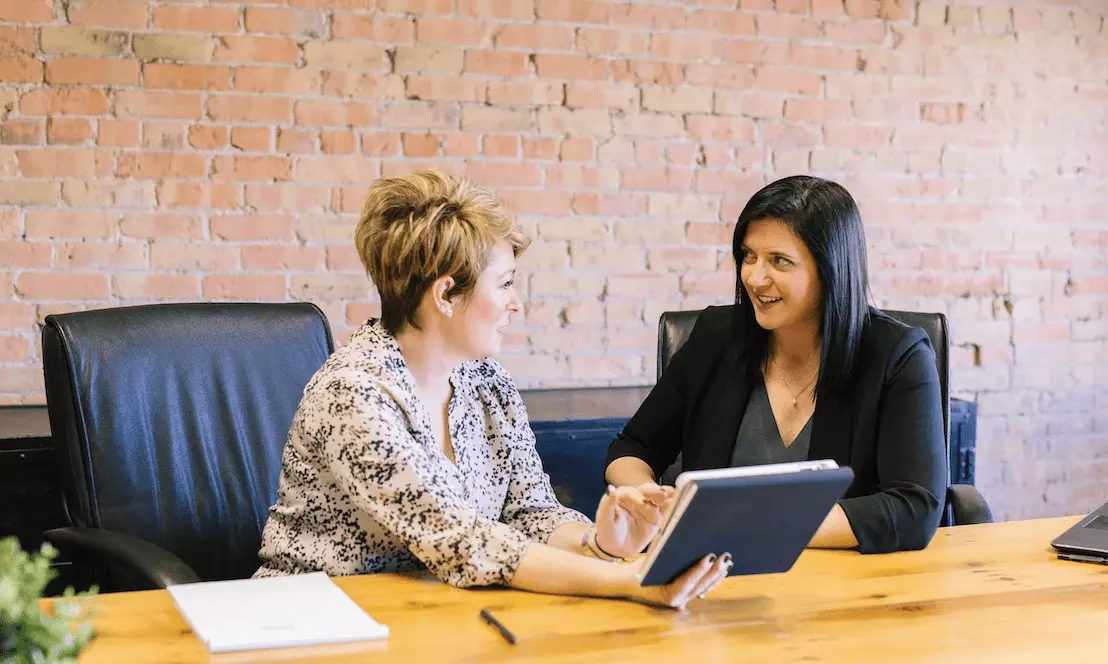 An applicant tracking system (ATS) is a recruitment software that helps HR and agencies to automate and streamline all steps involved in the hiring process.
The popularity of applicant tracking system in India is due to the growing demand for talented individuals in leading business sectors. From job posting to resume screening and interview scheduling to multiple collaborations, reducing time and cost to boarding the right fit, an ATS in India helps effectively manage the talent pipeline. It provides a great insight to proceed with data-driven decisions.
According to a recent hiring survey:
99% of the Fortune 500 prefer using an ATS to filter candidates' resumes during hiring.
70% of larger companies and 20% of SMBs use an applicant tracking system to screen resumes to look for the best candidates.
75% of recruiters use an ATS as an online recruitment platform to fill job vacancies.
94% of recruiters agree that an ATS has positively impacted their hiring process.
Try GoHire Free Today 🚀
GoHire is the ultimate solution for startups and SMBs to simplify hiring and hire the best people, fast.
Top 14 ATS in India (pros and cons of each)
When hiring the best employees for your company, recruiters face many challenges. However, using an ATS can reduce the time and effort required in the hiring process. In this article, we have come up with a list of the top 14 ATS in India:
1. GoHire
GoHire is one of the best applicant tracking systems with a user-friendly interface, thus allowing recruiters to rocket launch their hiring.
Pros:
Social media recruiting: Post, share, and increase your post's engagement on social media platforms like LinkedIn, Facebook, Twitter and Snapchat.
Data-driven hiring: Use GoHire to view your recruitment data holistically and optimise your hiring campaigns accordingly.
Multi-job posting: With GoHire, you can easily automate multiple job postings on job boards. You can also integrate your company's website, thus helping promote your jobs for free with great exposure.
2. iSmartRecruit
iSmartRecruit aims to revolutionise the traditional recruitment process by providing AI-based automation in the recruitment software for corporate HRs, mass recruiters, Hiring managers, employment and recruiting agencies.
It is a recruiting automation software that provides an AI-based Applicant tracking system (ATS) and Recruiting CRM, which automate the recruitment process by eliminating manual and repetitive tasks in the hiring process.
Pros:
Automate the whole recruitment process
Eliminating manual and repetitive tasks in the recruitment cycle
Reduce the time-to-hire and cost-to-hire
Help discover the top-notch candidates
Provide positive candidate experience
Cons
No free plan
Requires a little time for the customisation
3. Lever
Being one of the leading talent acquisition suites it offers the best hiring platform to recruiters and companies who want to grow and scale the pipeline of potential candidates.
Pros:
Data visualisation: Get interview feedback and plan the next recruitment strategy accordingly.
Track specific job posting: Now, you can easily add and remove teammates to view particular details of the job post category where candidates are within the process.
Job creation template: Customise the job posting template and advertise how you want to address job seekers.
Cons:
No task reminder feature
Does not integrate with LinkedIn Recruiter
4. Darwinbox
Darwinbox is an advanced enterprise-ready human resource management software to automate various HR processes and simplify human interaction for managing high-volume recruitment in a company.
Pros:
Reduced time-to-hire: The automation and numerous integrations help reduce time to hire and onboard your recruits efficiently and quickly.
End-to-end solution: Meet your hiring needs right from the requisition stage till making an offer, all from one place.
Draw meaningful insights: With Darwinbox, you can plan your business goals more effectively. The dashboard reports in this ATS provide a great insight into recruiting plans and their optimisation.
Cons:
Less interactive user interface
The mobile app is quite challenging to use
Difficulty in migrating from another tool
Customer service could be better
5. TalVista
TalVista is an applicant tracking system to help companies increase their talent pool through an advanced recruitment process.
Pros:
Structured interview: Strategise the interview into various steps and screen the candidates based on their skills.
Reduce unconscious bias: TalVista's resume screening feature is commendable as it considers different skills and parameters to acknowledge in potential candidates.
6. Oracle Recruiting
Oracle HCM is a unified solution for all types of hiring needs. It has gained popularity due to its high-quality customer experience.
Pros:
Connected solution: From resourcing process to retirement, you can easily manage the workforce, payroll, and supply chain with this cloud-based HCM platform.
Digital assistance: A voice-based UI helps engage candidates with a natural conversation to answer quickly and execute processes from any device.
Advanced features: Offering new capabilities to plan each quarter as you require, Oracle Recruiting allows you to optimise recruitment based on feedback.
Cons:
Too many clickable options create confusion
Can download multiple CV's simultaneously
7. JazzHR
JazzHR is an ATS recruiting software to screen and hire the best candidates for multiple job openings. Get hands-on core ATS and hiring features with JazzHR- one of the leading applicant tracking systems, to plan your recruitment strategy.
Pros:
Employer branding: JazzHR allows job postings on the company website.
White labelling: Try unlimited job posting opportunities and get many users on the platform to connect with.
Customised application form: You can also categorise and create job applications per your hiring requirement.
Cons:
Job reporting needs improvement
No option for direct communication with companies
8. CEIPAL TalentHire
CEIPAL's TalentHire is the best online recruitment platform for organisations and HR with hiring objectives.
Pros:
Integration with other job boards: You can quickly integrate CEIPAL TalentHire with other job boards for multiple hiring.
Easy execution: You can easily create job posts daily with job requisition.
Notifications & alerts: Progress actively with its daily task reminder feature and plan your workflow accordingly.
Cons:
No free version for first-time users
9. Keka HR
Keka HR is India's most trusted HR & payroll management system, which has reshaped the entire structure of the hiring process.
Pros
Easy to use UI: The interactive user interface speaks for itself and is easy to navigate.
Manage investment declaration: You can precisely access all accounting and finance payrolls to gain insight into the investment structure.
ROI: Organisations using KekaHR have generated a good return on investment with its easy-to-handle portal and multiple offerings.
Cons
Tracking features could be better
10. Recruiterbox
Recruiterbox is the best applicant tracking system for startups and all businesses aiming to acquire potential candidates for continuous progress.
Pros:
Social media integration: Create a job post and share it on social media channels like LinkedIn, Facebook and Twitter to engage job seekers.
Direct response: You will get a notification for each job post response in the app. So you don't miss the chance to connect with them.
Establish your workflow: Delegate tasks and get reminders of each with notifications and alerts.
Unlimited job posting: Post multiple job openings simultaneously on Recruiterbox.
Cons:
Lists candidates in alphabetical order only
11. iCIMS
It is a web-based applicant tracking system that offers a unified recruitment platform to align your hiring goals at every stage. With iCIMS, you can build a diverse talent pool to meet the challenges of tomorrow.
Pros:
Manage multiple job requirements: Strategise various job hiring plans with iCIMS's features.
Easy to use documents: Use iCIMS to manage documents of different recruitment stages: onboarding documents, benefits guides and privacy agreements.
Track communication: You can easily categorise the candidates already shortlisted for the next interview round.
Cons:
No free trial
Customisation is a bit challenging
The data exporting feature could be better
12. SmartRecruiters
SmartRecruiters is suitable as an applicant tracking system for small businesses. Branded as the next-gen hiring platform, it makes hiring easy.
Pros:
Duplicate candidate prevention: Get reliable and authenticated data of potential candidates and job seekers.
Company website integration: Link your website with SmartRecruiters and increase the visibility of your employer brand.
Cons:
There is scope for improvement in the job approval process
The job sorting feature can be challenging
13. Jobvite
Jobvite is an all-in-one solution for your hiring needs. It has several advanced features; you will have the best experience managing your workflows through custom reports and dashboards.
Pros:
Job requisition management: Manage all queries and responses regarding job posts to have a clear insight into the skills and abilities of applicants.
Publish to social media: Jobvite allows recruiters to post job requirements on social media channels.
Customised application form: Create a job application form the way you want.
Cons:
Initial setup takes time
Response time needs improvement
14. Oorwin
This AI-powered ATS is the best-suited platform to post about job openings. Offering customisable chatbots helps engage candidates and strategise passive talent pools to meet future hiring needs.
Pros:
Multiple platforms: Oorwin offers the best platform to plan internal and external job posts.
Screen and hire: When screening and hiring the best candidates, this artificial intelligence-powered tool helps determine intelligent candidate ranking, thus making you one step closer to onboarding the right fit.
Less hiring time: With predictive analysis, you can quickly close your organisation's job openings.
Cons:
15. Pyjama HR
Pyjama HR is an all-in-one applicant tracking system that allows a realistic view of all things in hiring, like interview time, managing screening of many candidates at once and collaboration with the hiring team. The software has many powerful filters to allow a hassle-free user experience for the teams. It is a web-based end-to-end solution for all kinds of recruitment needs.
Pros:
Customisable recruitment: You can easily find candidates for different job roles and customise the hiring process accordingly.
Real-time analysis: Using the hiring dashboard, you can determine the progress of your hiring process with regular reports and data analysis.
Team collaboration: Being an impressive platform for team collaboration, Pyjama HR can help you streamline your recruitment strategy.
Cons:
There is scope for improvement in the customisation of career pages
Vendor management needs to perform better
How to Choose the Right ATS for Your Company?
Selecting the right ATS for hiring in your company needs a thoughtful and strategic approach. The important factors which need to be considered to meet your recruitment goals are:
Identify the hiring needs
Ease of integration
Data migration
Social media recruiting
Workflow automation
Research and compare the main features of an ATS
Get the hiring budget assigned by managers
Check the software with a free demo or trial
Look for software that includes HR tool integration
Conclusion
In the world of technology, you cannot miss using online recruitment tools like an ATS in India in the recruitment process, which can help you save time and effort by streamlining all activities in one centralised platform. If you want to create global talent, opt for ATS Software UK to support your collaboration in achieving your hiring goals.
Enjoying this article? We share more insightful content regularly on our LinkedIn page. Don't miss out, follow us to stay updated!