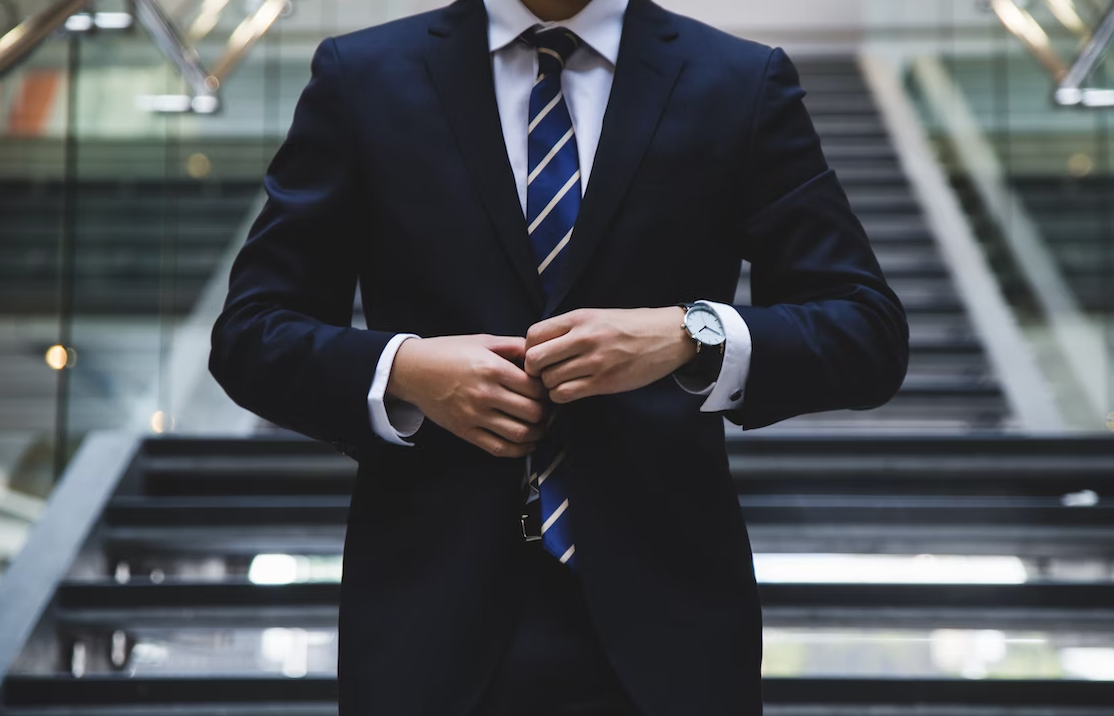 When planning the content to place on your careers page, you must remember that you are talking to a different audience than most, if not all, of the other pages on your website.
What is a career page?
A careers page often called a careers site, is a dedicated page on a company website that promotes its company's brand and provides information when presenting job openings. It is often the first point of contact with job-seeking talent.
A career page design will help people on their job search learn more about the company culture, benefits, and available positions, so they can decide whether to apply.
A careers page also allows organisations to project their professional image and attract top talent.
Why are careers pages important?
Careers pages are essential for organisations to attract and retain the best talent. A solid careers page allows job seekers to better understand an organisation's culture and values and the benefits of working there, which can be a significant factor in their decision-making process.
Career websites also give job seekers insight into the types of positions available and the roles they would be most suited to.
The ability to control the story you tell to job seekers
For employers, having an up-to-date career page is essential for demonstrating how the company is attractive to those undertaking a job search.
Career websites are also instrumental in helping recruiters reach a broader audience and increase their chances of finding suitable candidates for their open positions.
Great career sites that use relevant, helpful information, such as resume writing and interviewing tips, can help create more interest in potential openings.
When you have jobs in multiple locations
Having a careers page or careers site when you have jobs in multiple locations can be hugely beneficial for many reasons. For example, it allows employers to showcase their diverse job opportunities and list them all in one place.
This helps potential applicants quickly and easily find suitable roles for their skillset and geographic location.
Finally, career websites can act as a way to demonstrate transparency about their recruitment processes and procedures, providing potential applicants with clarity about what they should expect throughout the hiring strategy process.
Career sites that include information about interview timelines or feedback policies help communicate expectations to everyone involved in the recruitment process. This helps reduce any confusion or uncertainty applicants may have before negotiating with a potential employer.
Benefits of a well-crafted careers page
The benefits of a well-crafted careers page are numerous. They provide candidates with an easy-to-use platform to help them quickly find and apply for the most relevant openings without difficulty or stress.
Improves candidate experience
A career page can significantly improve the candidate experience by providing a streamlined platform that consolidates all the information needed to understand and apply for openings.
A careers page offers the job seeker detailed instructions on submitting materials, including contact information if additional questions are required.
Convert more candidates into employees
A career page can be a powerful tool for employers to differentiate themselves from the competition and convert more candidates into current employees.
A well-crafted career page creates a positive first impression, helping candidates better understand the culture and values, available positions, and benefits and perks of working there. This allows potential applicants to make an informed decision when applying.
Helps boost SEO
Search engines care about your careers page too.
Why?
A well-crafted career page can significantly impact a company's search engine optimisation (SEO) efforts. The best career pages, with their ability to capture relevant job postings and provide detailed information about the application process, can help boost a company's visibility in search engine results.
Employers can increase their chances of being seen on search engine results by optimising the careers page content for keywords most likely to be searched by the job seeker.
Through careful keyword research and strategically placed content on the career page, employers can rank higher and attract more qualified job seekers. A high-quality career page design will also help with SEO as it will improve the user experience, which many people think is a factor in ranking, and attract more backlinks in blog posts that give examples of a successful careers page.
In addition to using specific keywords, a good careers page will benefit from optimised page titles and meta descriptions, which further helps with SEO best practices. This greater awareness improves your employer branding.
You can track visitors to your careers pages
Tracking visitors to a careers page is essential to understanding recruitment efforts' effectiveness and job ads' success rate. Companies can use analytics tools to track career page visits and analyse user behaviour.
This data can help employers understand how candidates interact with their career page and which sections are most popular or successful, so it should be part of any careers page strategy.
Reduces the cost per hire
A careers page that is optimised for SEO and has detailed, accurate information about openings can significantly reduce the cost per hire.
With more visibility and easier access to job ads, employers can attract more qualified candidates and reduce time spent sifting through applications.
Improves your employer brand
A great career page can be an invaluable tool for employers to shape their employer brand and reputation positively. By providing detailed information about the company's culture, values and benefits, candidates can better understand what it's like to work with the organisation.
Additionally, career pages are a great way to showcase success stories from current employees to humanise the hiring process and create a more relatable and authentic employer brand.
What elements make for a great career page?
A careers page should have a clear, easily navigable layout highlighting job opportunities for an organisation's candidates. Here are the key elements that make up the best company career pages:
A great story that you tell to job seekers
A careers page can often serve as an excellent first impression on candidates. These platforms enable you to present the best product or service for any job you are applying for.
Every company story is unique and exciting, so you must include it on your careers page.
Including your company story on your careers page can be an effective way to communicate the organisation's purpose and mission, as well as highlight the core company values and beliefs.
Introducing potential candidates to the company's and the existing team's culture is helpful.
Whilst this page can give people a list of facts and figures about the company, you should aim to make it a wonderfully immersive experience that offers a great insight into the company benefits and why people love working there.
Vivid job descriptions
You should include some vivid job descriptions and stories from the business so that people get a feel for the history and some of the milestones that have brought it to where it is today.
This will give people an insight into the history, informing their understanding of the culture and help in the answers they provide on the application form and interview.
Authenticity
To give a sense of authenticity, try using different types of content and include various people from around the company. Words are great, but using extensive images, video and anything else you can think of will vary the experience for the reader and give them greater insight.
Having input from people around the company will give a greater insight into how people in different roles experience working there.
Details on company culture
You should give an insight into your company culture so that people can get a deep insight into the type of company you are and if that is something all potential employees can see themselves as a good fit for.
For example, some companies have an intense work environment, and high energy, whilst others are calmer and quieter daily. Communicating this effectively on your company careers page helps ensure that you attract the type of person that will make for a good fit within your business or organisation.
It is also a great opportunity to discuss career development opportunities, as people look for this when assessing a company to join. Whilst things like salary and benefits are great, if someone wants to stay with a company for the long term, they will want to progress and have a solid career there.
Current job openings
As this page is based around careers at your organisation, you must make it easy for people to find the current job openings, as this is the most likely reason that someone will be looking at the page.
The information on each job opening should provide candidates with detailed descriptions and requirements for each position. This will help them understand what is expected of them and the skills needed to succeed.
It is also essential to include the qualifications for each role, such as educational level, experience and any certifications required. It may seem obvious, but a clear job title should be used, mainly when multiple job titles could be used to describe the same job.
Include links to your company's social media accounts
This is essential to any company careers page as it will encourage potential applicants to learn more about your company through social media.
These channels can be a great way to show company culture and are often easier to post certain types of content, such as comments from existing employees, than a careers page.
Access to this relevant information gives candidates more confidence when applying for a position at your organisation and whether they would be a good fit.
It also gives them a channel to ask questions or gather information regarding job opportunities at your company.
Give detailed application instructions to make it easy for potential candidates to apply
When creating a company careers site for potential candidates, it is essential to provide detailed application instructions to make the process as easy and stress-free as possible.
This can help to ensure that applications are completed accurately and efficiently, helping your organisation source the best talent quickly.
When providing application instructions on company career pages, start with a clear statement of what is required. Be sure to specify exactly which documents are needed for an application to be considered complete and indicate any deadlines or other limitations that must be adhered to.
It is also important to include clear directions on how applicants should submit their materials and where to send them if necessary.
Additionally, you should provide information on how long the hiring process will take and when applicants can expect to hear back with an update on their status. This can help manage expectations and provide a sense of reassurance for those who have applied.
When updating a career site with application instructions, you must also include a helpful FAQ section with answers to common questions about the application process and contact information in case applicants have additional questions or concerns.
Also, consider providing links to digital resources such as social media accounts or websites that provide more information about the company culture, values, and mission statement so applicants can understand what joining your team might entail.
Finally, if applicable, the best careers pages should link to other sites or job boards where job listings may exist (such as LinkedIn) or portals where applicants can track the progress of their applications.
Hence, they know when they can expect a response from recruiters. Providing these types of resources helps optimise the best career pages for employers and job seekers by making it easier for job applicants to learn more about job vacancies and apply quickly.
Contact information
Contact information is a critical component of any effective career site. Career pages should display contact information for recruiters and applicants, such as email addresses and phone numbers.
This allows candidates to quickly contact the appropriate person or team if they have questions about the job opening or application process. Having this critical information is essential for any career page.
Conclusion
Creating a career page for your business is essential to attracting and retaining top talent. By incorporating the elements outlined in this blog post, you can ensure that potential applicants can access all the necessary information when searching for job opportunities with your company.
This includes providing detailed instructions on how they should submit their materials and where they should send them if needed, linking to other sites or platforms where job listings may exist, as well as including contact information so candidates can quickly get in touch with recruiters if they have any questions about an open position.
With these key components of an effective career page included on yours and helping your employer brand, you'll surely attract qualified applicants eager to join your team!
What is a career page?
A career page is an online platform created by employers to provide detailed information on job opportunities, contact information for recruiters, and resources such as an FAQ section and links to other job sites or portals where applicants can track their applications.
How do you make a good career page?
Creating a good career page requires incorporating key components that provide insight into the job opportunity, help job seekers understand what joining the team entails and make it easier for them to apply quickly.
What is the importance of career websites?
Career websites are essential for employers because they can help attract and retain top talent. By providing detailed information on job opportunities, contact information for recruiters, resources such as a FAQ section, and links to other job sites or portals where applicants can track their applications, career websites give potential applicants access to all the necessary information when searching for jobs with the company.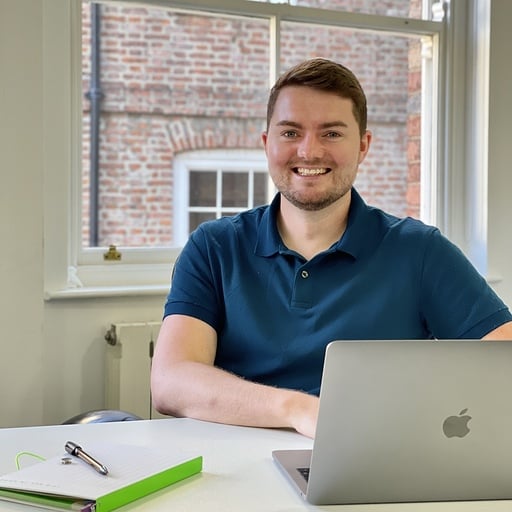 By Owen Hollins
24 Feb 2023 · 7 min read
I am the Growth Manager at GoHire and will be the person you speak to on demos of our hiring platform. When not doing this, I am passionate about cricket, cheering on my beloved Newcastle F.C. in the stands, and taking my trusty labrador for power walks!