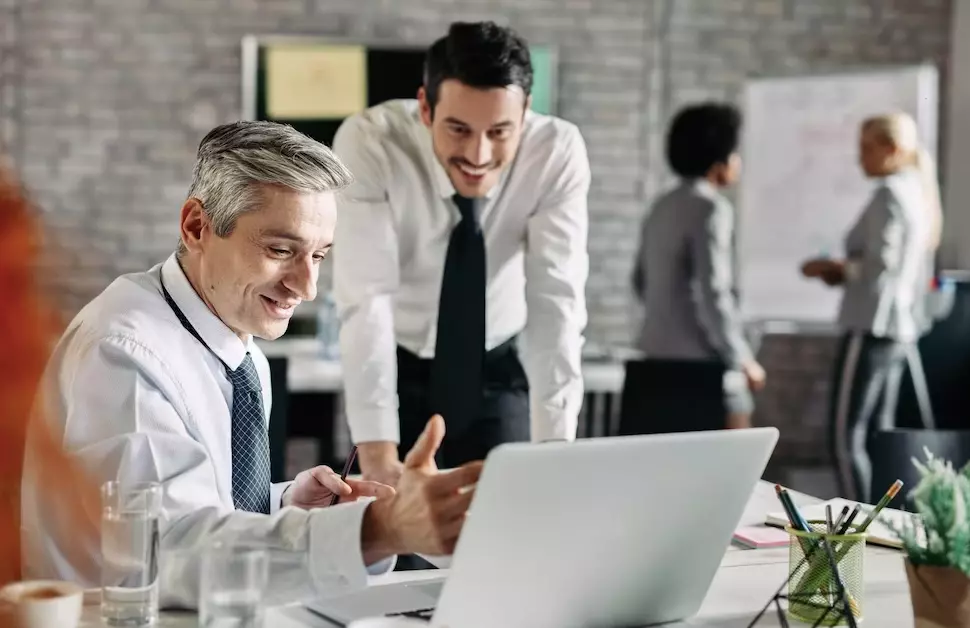 Did You Know? 90% of the careers page visitors leave immediately!
A fantastic careers page is the best way that potential candidates can consider and look out for your organisation. But what are the common mistakes that make a job candidate bounce?
This blog highlights the common mistakes organisations make on their careers page and a subtle way to avoid them!
Generally speaking, very little information addresses and corrects errors made during the hiring process, specifically errors made on career sites, which significantly impact how a candidate perceives an organisation.
Most businesses know that they need to improvise their hiring procedures and employment websites. But, they need to know where to start, which technologies are worthwhile investing their time in, and which ones are not. They know what they need to be doing but need to gain the skills to achieve it.
Also Read: How to Maximise Candidate Conversion Rates on Your Career Page
Here are the top career page mistakes organisations make, and here's how you can avoid them:
You don't have a careers page
There are several channels you may use nowadays to market a position, but your careers website remains the best and biggest one. Lacking a proper careers page is the greatest career page mistake an organisation can make. Potential candidates will always go to your website to learn more about you and the job you are advertising, regardless of where else you may promote it. There is no question that you are losing applicants if your company has a careers page.
There are expired adverts
Outdated job postings need to be removed or updated from your careers page. In addition to giving the appearance that your organisation needs to be more organised, outdated postings are a hassle for you well as for potential candidates applying to that position.
Candidates applying to outdated job postings would hardly return and apply for another position. Also, this would also render a negative image of your firm. Furthermore, sorting through irrelevant CVs for vacant positions will be considerably harder for your recruiters.
Listing endless job requirements
Think of the qualifications and job description for your position as an advertisement. The information on your career website should give users a general idea of your open positions and highlight their most appealing aspects.
Also Read: Inspiring Examples of Career Pages For 2023
Don't post a job requirement on your careers website with strict requirements. As this would shy away, even the good candidates and they will choose not to participate in your hiring process. If a brilliant candidate finds a position for which they are substantially qualified but needs more than one or two flexible requirements, you run the risk of missing out on them.
Potential descriptions that are too long or short cause even the best company career pages mistake to lose potential seekers.
According to a survey from Appcast.io, job descriptions between 4,000 to 5,000 characters attract the best applications.
Using too many buzzwords
Candidates that apply for a certain job position on your website are well off their qualifications for a particular role. But they might get confused, when you post "rockstar" or "ninja" opportunities.
The organisation that posted the position attempts to convey that they "get it" by using phrases like rockstar and ninja. The buzzwords such as The most effective firm career websites combine modern and simple design.
Using a confusing schema with too many links
If your company's careers website is designed utilising a cumbersome application tracking system, before finding appropriate positions, candidates may have to read through dozens of opportunities, filtering by keyword or geography. While going through the list of greatest career page mistakes to avoid, this one stands out.
However, one distinct technique that makes looking for applicants simpler for candidates is by using the right schema and filters on the careers page.
The information on the Workable career page is arranged first by team, and then by location. This enables applicants to rapidly browse through opportunities that interest them and gain a complete understanding of our employment environment.
Having no clear flow
Do applicants send you their resumes by email? Make a connection using LinkedIn. Send you a tweet for further details. Disjointed hiring procedures turn away candidates and reflect negatively on your corporate brand.
Your company's hiring procedure needs to have a logical flow. And your recruiting managers should understand it. Your hiring process will develop and clear up as you expand your talent pool and discover the job advertising websites that work best for you.
You may process each application separately with an applicant tracking system and get additional data from social media accounts, in this example, a careers website, Helpscout, like many of our other clients, provides a straightforward application that enables applicants to import their resumes from LinkedIn.
Making culture the main focus
Candidates visit your careers website to see whether your position is a suitable fit for them. Showing them images and videos of what it's like to work for your business is fantastic, but it should come at something other than the price of the website's usability.
Your candidates will be confused if you bury a "Apply Now" link below the fold (after extensive scrolling). Despite having a wonderfully designed employment website, Airbnb hides its real job listings and application process behind a dense wall of text and top covert navigation. Ensure you're promoting the right things: your careers are the cake, and your culture is the frosting.
Your careers page doesn't show what you "do."
Your careers page should be a dynamic content piece that describes who you are and how each position contributes to your development. Most career sites are little more than a list of posts. Candidates are interested in learning about your history, brand, and beliefs. It's a good idea to include images and videos of the staff, the workspace, and what working there is like on a typical day to properly engage these folks.
Related Read: What Makes a Good Career Page?
There's an application black hole
What happens to a job applicant's online application once they submit it through your website?
It's hard to avoid becoming overwhelmed with applications from several sources. Ensure the applications offered via your website are not being sent to a non-existent email address. Pay attention to candidates who have applied this way since they are often more committed to your brand and goal.
An excellent prospect will never slip through the cracks again, thanks to ATS software like ours, if you struggle to track emails coming from your careers website.
There's too much "extra content."
Although videos and images of ordinary life are great for branding and informing potential applicants, other things should be on the page. The page's goal is to turn visitors into applicants; if you provide clear instructions, they can do this.
Ensure your careers website is aesthetically appealing, reflects your company's culture, and clarifies how to apply for a position. Have a clear call to action that isn't obscured by several images of your personnel lounging on bean bags and sipping iced frappés.
Your ability to attract the best candidates for your sector may depend on how interesting and helpful your careers website is. According to Deloitte's Talent Acquisition research, careers pages account for 19% of all hires, more than any recruitment channel.
Conclusion
These were a few career site mistakes that most organisations tend to make. However, having the right career page, with all the required information and a great schema, can allow you to attract the right candidates and clients.