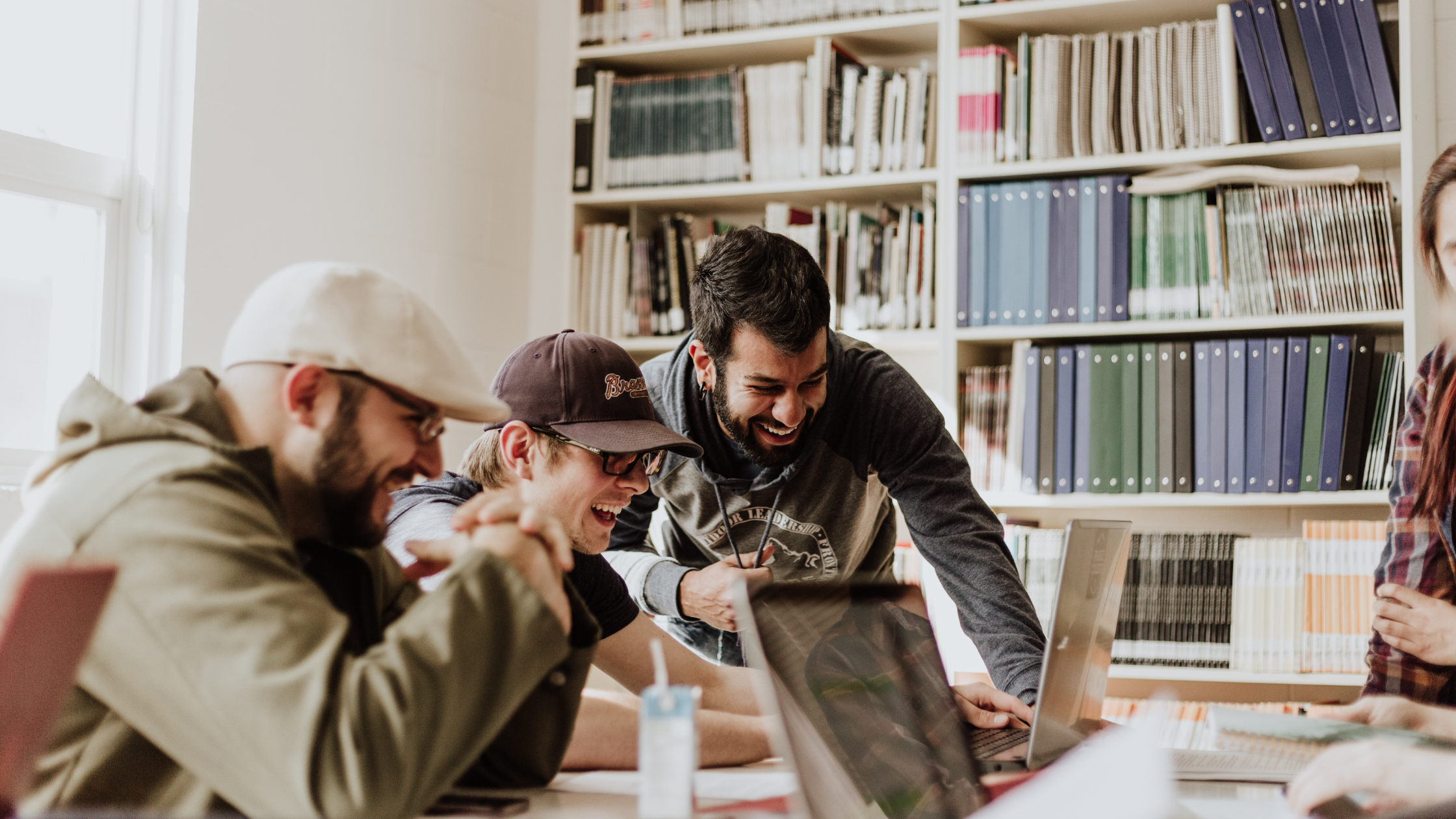 Startups often have limited resources and need to hire quickly. The reasons why your startup needs an ATS are it helps in streamlining the recruitment process, saving time and money, and making it easier to find the best candidates.
Additionally, an ATS can help to improve the candidate experience by automating many of the manual tasks associated with recruiting, such as scheduling interviews and sending out interview confirmations.
Before going forward, let's understand what is an applicant tracking system, popularly known as an ATS, is nothing new in the hiring space. Indeed, it has re-engineered the way a recruiting team works, eliminating menial tasks while nurturing relationships with candidates.
To your surprise, 98% of Fortune 500 companies presently employ ATS solutions. But don't worry; startups and SMBs can leverage the same benefits, plus some unique ones while integrating a reliable applicant tracking system.
Trust us, a good Applicant Tracking System or ATS is needed for your business to scale and grow.
We know, we know! You probably heard a zillion times why having an ATS is essential. Though, there certainly is a good reason for that - 9 to be true!
💡 You can read our detailed guide to applicant tracking systems for recruiters and understand all the ins and outs of an ATS.
But before we uncover why ambitious startups and agile businesses like you should use an applicant tracking system, it's essential to understand how moving to an ATS makes good business sense.
Why is an ATS crucial for your business?
As already defined, an ATS is software with the potential to store and process voluminous data. Also, it helps you streamline every aspect of your hiring and recruitment process, from identifying candidates to scheduling interviews to onboarding the resource.
So, rather than wading through an untold number of unqualified applications, using an ATS helps you identify top-performing resources for the job openings you need to close sooner.
Applicant tracking software makes it easy to organise and track your prospects.
This is because it quickly filters the skills and experience of different potential candidates against the skills and expertise you describe in your job postings.
For example, you need to hire talent with experience in project planning and strategising skills to upscale your startup with agility. In this scenario, an ATS's automated intelligence comes as a boon to help you screen the best, most talented candidates.
Or, if you are looking for a financial advisor with the expertise to keep you on the right side of your investors, an ATS helps you identify applicants who fit the bill.
Manually sifting through hundreds or thousands of candidates in search of the best talent sounds daunting. Don't worry; ATS is here to take all the time-consuming admin work off your plate, freeing you to make better business decisions - hiring better talent quicker and improving business growth.
That said, here are the top 9 reasons why your startup should use an ATS.
9 reasons your startup should be using an ATS
ATS saves both - "Money and Time."
Investing in an ATS can pave the way to tremendous cost savings.
After all, for a startup, time is money, especially when it comes to the expensive process of hiring, recruiting and onboarding employees. Hiring costs around $4,000 for employees, and it can take weeks. But, companies have reported eliminating weeks-long processes by 20% with an ATS.
Fortunately, an ATS makes hiring a cost-intensive process - from advertising to recruiter costs to in-house shortlisting and candidate screening, training costs etc. A faster hiring process means fewer empty seats, maximised productivity and, eventually, a successful business!
An ATS allows you to attract top talent who will likely be more involved in their roles. Besides, you have better employee retention, which simultaneously ensures better productivity outcomes and minimises the losses related to new hires.
| | | |
| --- | --- | --- |
| Comparison | GoHire | Competitor |
| | | |
An easily available talent pool
Rather than slogging through one or multiple flooded email inboxes and arguing over late replies and buried emails, it's high time to put an ATS to work!
You can store candidate databases anywhere, like spreadsheets, emails or papers. Though, spreadsheets and email will be daunting to manage in the long run as your business starts accepting more candidates. The database is probably prone to errors as these approaches need exclusive manual entry.
Often, the staff within a startup or an SMB multitask and manage different types of data, which usually is challenging to handle with a growing business and the scope of work increases. Instead, use your ATS to store and manage candidates' information in one place. The applicant tracking system keeps track of all the interactions between recruiters and prospective leads. Thus, creating a great talent pool.
"No more manually duplicating entries and inputting data".
Seamless Cooperation
There's no doubt managing a small team has its pros and cons. While you have access to potentially lesser hassle when communicating with your team, the fact that almost everyone will multitask and handling behemoth data can be a real challenge.
Here, an ATS solution can allow your team to:
Seamlessly assign tasks - Your ATS can set up automated reminders for effortless collaboration.
Have more transparency - The applicant tracking system brings transparency to the hiring pipeline, workflow, and candidates' profiles as they ascend through each process. Also, other team members can keep track of the progress made on every shortlisted candidate.
Centralised database - You can easily share information, review and schedule interviews and resumes as a team.
💡 Add your accessible unified database with collaboration features paving the way towards a seamless teamwork experience.
A better candidate experience
Candidate experience is an unskippable element in the recruitment process as it influences their decision to apply for the respective job opening and move ahead or not.
To your rescue, an applicant tracking system delivers a more organised and better experience to the candidate journey. Here's how!
An ATS keeps candidates up-to-date on their hiring status (81% of candidates said this significantly impacts their experience).
An applicant tracking system helps recruiters get in touch with candidates quicker to maintain engagement and pace the hiring process.
Make it easier for candidates to apply with mobile applications and responsive job portals.
Streamlined new hire onboarding with an ATS that seamlessly integrates with other HCM software solutions.
For example, an ATS allows convenient and continuous communication with the candidates throughout the recruitment process, enhancing their experience. Another feather in the hat is that you can create a customised experience with automated email templates.

Comprehensive analysis and reports
An ATS is a must-have tool to hire the best candidates.
A complete ATS should allow you to track all the crucial data for constant improvement. Usually, these KPIs tell you about hiring metrics that can significantly impact the business, like time to hire, hiring quality and many more.
A trusted ATS offers comprehensive reports and insights that can be easily exported in merely one click. Besides, having an in-depth understanding will be beneficial to alter the hiring approaches as needed depending on data-driven facts.
Accelerate Hiring Decisions
Talented and skilled candidates have a lot of options. And, with the right talent, you can put your business at a significant advantage if you contact candidates faster than your competitors- an ATS with built-in messaging and evaluation tools can quickly help you do that.
A study by CareerPlug found that 30% of job seekers ranked responsiveness as their priority after initially applying for the job when it funnels to candidate experience. So remember, candidates look for prompt and clear communication as they evaluate their interest in a position.
Expert's Tip: Build relationships with top talent quickly by creating an unparalleled candidate experience throughout the hiring process.
Host an attractive career page
Often, it's noticed that company career pages are under-utilised, but on the contrary, they are high-quality and a source of applicants. Also, we observed that an applicant who had applied from a company careers page was 23 times more likely to be hired than a candidate from a job board.
So, a good ATS offers you the ability to create an attractive careers page for good reasons:
It lets job seekers learn more about your company, culture and values before applying.
It allows you to present your brand in a better manner compared to a generic job board.
Automation
An ATS automates your organisation's recruitment process, from using the algorithms to finding candidates' profiles matching the administrative to-do tasks. As a result, you or your team no longer need to interact with applications manually.
An ATS ensures a friction-free hiring process
Furthermore, an applicant tracking system minimises administrative burdens, like job ad posting, creating social media content, and sending emails to candidates; all these tasks take a lot of time.
An ATS comes into the big picture by automatically scheduling interviews, sending rejection emails, and the list goes on.
Job Management
Last but not least!
Manually screening through heaps of resumes in every hiring season is overwhelming for recruiters and businesses. Thankfully, the applicant tracking system is here to help.
An ATS helps recruiters to manage the position seamlessly so that the best candidate will no longer fall between the cracks of their wearied selves.
Notably, the ATS software allows for collaborative hiring. This means HR teams can quickly take notes on every candidate and make a collective decision by keeping each recruiter's say.
Simply put, this ATS feature helps assemble a diverse and more successful team.
The hiring quality improves as recruiters have more time to collect information about each candidate. This way, they have ample time to assess every candidate before making a hiring decision.
Over to you…
But remember, an applicant tracking system is the right tool to help you save time, attract more qualified candidates, and make the right hire; in simpler terms, it helps your startup grow exceptionally.
After all, you want the best minds working for you, and an ATS helps you focus on hiring them.
Good luck!
How does an ATS improve the recruitment process?
An ATS can improve the recruitment process by automating many of the manual tasks associated with recruiting, such as tracking resumes, scheduling interviews, and sending out interview confirmations. Additionally, an ATS can help to improve the candidate experience by making it easier for candidates to apply for jobs, and providing them with regular updates on the status of their applications.
Are there any costs associated with implementing an ATS?
Yes, there are costs associated with implementing an ATS. However, the costs will vary depending on the specific ATS you choose, and the features you need. Many ATS providers offer a variety of pricing options to suit different budgets.
Can an ATS integrate with other HR systems?
Yes, many ATS can integrate with other HR systems, such as HRIS (Human Resource Information Systems), payroll systems, and performance management systems. This allows for a more streamlined and efficient recruitment process, and allows for all HR data to be stored in one location.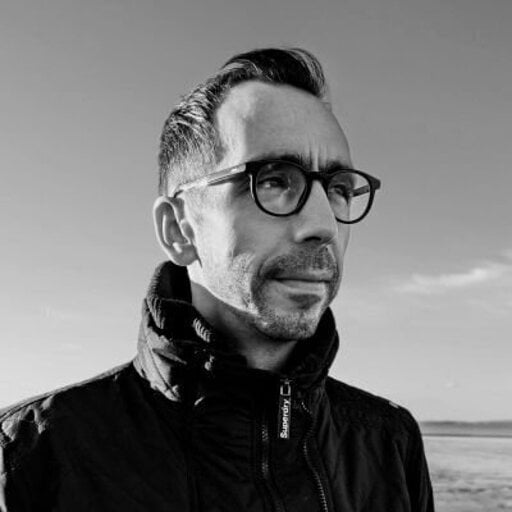 By James Yorke
16 Jan 2023 · 6 min read
As the Digital Marketing Manager at GoHire, I steer the company's online presence, constantly trying to push the company forward and exploring the latest trends in digital marketing. When I'm not working on GoHire's marketing campaigns, I embrace the challenge of running in the rain, take my loyal Doberman dog out for walks, and passionately support Tottenham Hotspur F.C. through the many highs and lows!