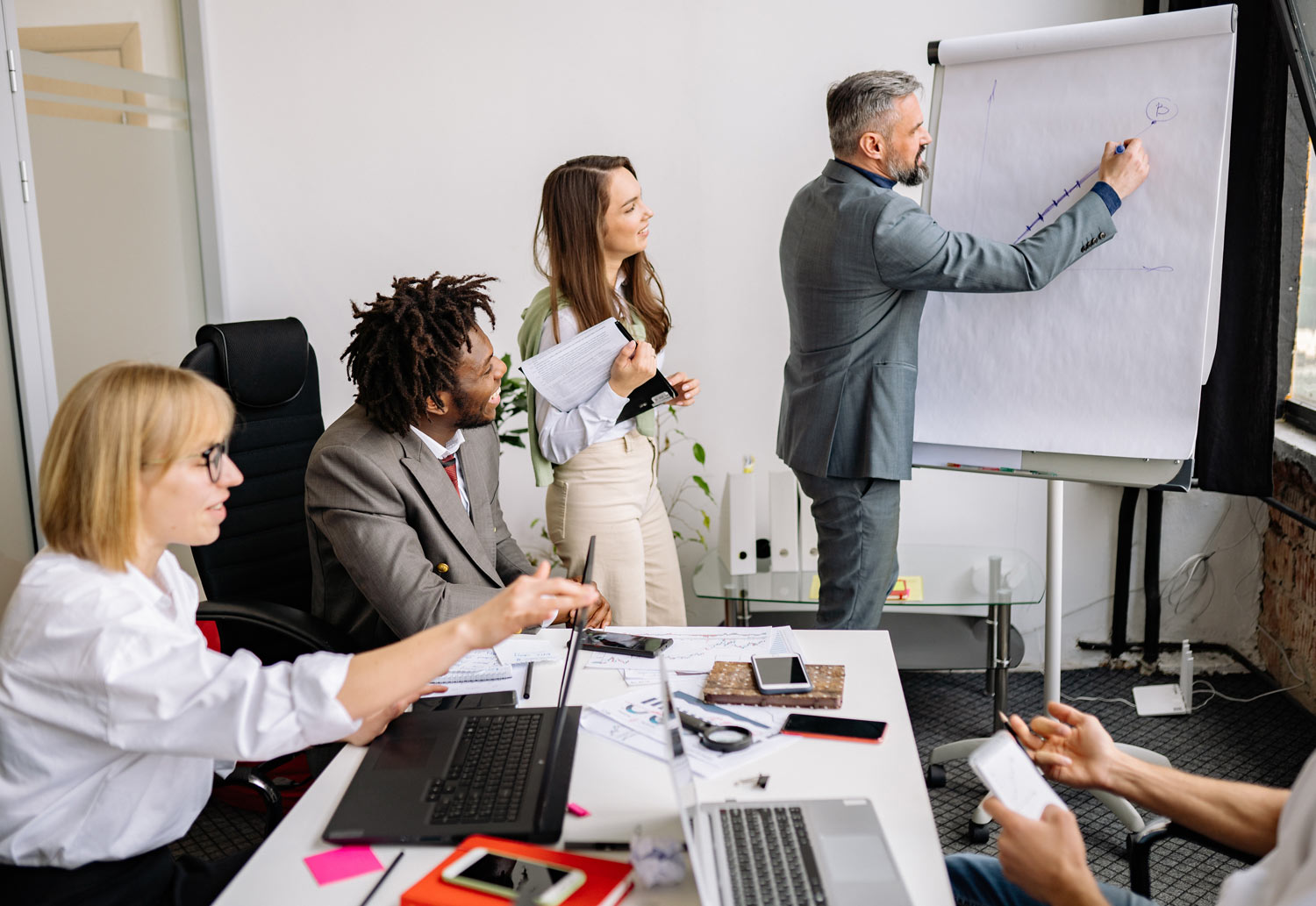 Your recruitment process is the first step in building your ultimate dream team.

From sharing job ads to reviewing applications, narrowing down top candidates, interviewing and making the final selection, a lot goes into the hiring process.

If you want to ensure that you're not only attracting the best talent, but also hiring them, it's essential to optimise how you recruit in your company.

Keep reading to learn about how to improve your recruitment process.
Here's how to improve your recruitment process
Your recruitment process says a lot about what it's like to work for your company—and plays a crucial role in top talent saying "yes" to your job offer. Here are 10 ideas to optimise recruitment at your company.
1. Write attractive and informative job ads
To attract top talent, your job ads should feature an accurate description of the job, the skills needed to fill the role, employee benefits and details about your company.

While it should be informative, you also don't want it to be too long. Keep it as simple as possible and avoid trying to overly sell how awesome it is to work for your company—that should be evident in your company's benefits.

Consider the first questions that candidates ask about your company and the role during interviews, and ensure to include that information in the job ad. For example, it's becoming increasingly important to note whether a position is remote-friendly or not.
For more guidance, check out our post on How to Write a Job Advert that Attracts Your Dream Candidates.
2. Post your job ads on the best-suited job boards
When sharing your job ad across job boards, many companies go by the principle of "the more, the merrier," but that's not always the case. While it's a good idea to cast a wide net, you also don't want to get inundated with applications. It's a better idea to select a few of the best job boards, like LinkedIn, ZipRecruiter, Indeed and Glassdoor, and focus your search.

You can also find industry-specific job boards and specialised boards, such as job boards for remote-only or freelance roles. These help you attract a more niche audience, which means you'll get more relevant job applications.

While you're at it, adding a careers page on your website is another excellent way to share your available roles.
3. Ask for employee referrals
Companies can expand their talent pool by 10x by recruiting through their employees' networks. So make sure to tap into your employees' network by asking for referrals whenever you have a new job position available.

Some of the highest quality hires come from employee referrals as they're coming from someone you trust and already understands your company's needs. They also help speed up your recruitment process by cutting out the need to sort through hundreds of applications—which is also more cost-effective.
4. Ask the right questions from the start
Some roles have mandatory requirements, such as needing a valid driving licence or specific software experience. Make sure to ask candidates to respond to these questions at the very beginning of their application to deter applicants who don't meet all requirements.

The application form editor in GoHire allows you to build a bespoke application form that specifies mandatory questions for candidates to respond to. Some job boards also provide this functionality. If they don't, ensure to specify in your job ad that candidates must respond to specific questions in their email application. This is also a good way to test whether they read the full job ad in the first place.

Book a demo with our team at GoHire to learn more about how our software can help improve your process with our affordable recruitment software.
5. Incorporate screening questionnaires to help narrow your list down
Once you've sifted through all applications, you'll likely still have a pretty long list of suitable candidates. Too long of a list to interview everyone. This is where screening questionnaires come in.

Screening questionnaires allow you to capture more specific information from each candidate on their experience and preferred working culture.

You can create a custom questionnaire with either multiple choice, open text or scale rating questions to help get to know each candidate a little bit better. These can easily be distributed to all pending candidates with a single click through the GoHire platform.

Alternatives to GoHire's built in screening questionnaires include options like SurveyMonkey, Google Forms and Typeform.
6. Don't forget about "soft skills"
CVs and LinkedIn profiles are great for getting an idea of a candidate's skill sets and experience but don't forget to look at their soft skills. A video interview is a great way to evaluate a person's soft skills.

Video interviews - a new GoHire feature - bring the candidate to life, allowing you to quickly determine whether or not they have the soft skills to succeed in the specific role. You can do this by specifying the questions you want them to answer and asking them to record their responses using their preferred device—making it super easy for both parties.

GoHire offers a video interview feature that allows you to create bespoke questions for candidates to answer within the platform. The questions can be a mix of written and video responses, and all recordings are immediately available on the candidate's profile for all to review.
7. Automate your process
There are many moving parts within the recruitment process, which is why automation is one of the quickest ways to improve recruitment and the selection process.

Using an applicant tracking system like GoHire allows you to set up automated actions that trigger when candidates or recruiters do something. For example, you can automate repetitive administration tasks like sending acknowledgement emails, questionnaires to selected candidates and interview invitations.

Here's more on how applicant tracking systems work.
8. Have regular and ongoing communication with candidates
From a candidate's perspective, there's nothing worse than getting "ghosted" by a prospective employer. According to CareerBuilder, 36% of candidates expect to be updated throughout the application process, and 41% wish to be notified if they weren't chosen after interviewing with the company.

So if you're wondering how to improve your recruitment process most effectively, start with making communication a priority. While automation can help notify candidates on their progress in their application, it does also help to incorporate a few personalised emails to prospective candidates—especially those you have your eye on.
9. Establish a clear employer brand
You might not think of it as part of the hiring process, but employer branding plays a key role in attracting top talent in the first place. Your employer brand is your reputation and how you're viewed as an employer. But it also describes your promise to employees and incorporates your company culture.

Employer branding lives and breathes in the minds and hearts of your former, current and future employees—and it communicates to all possible prospects what it's like to work for your company.

Ensure that your company and your employees share a consistent, authentic story that contributes to a positive employer brand.
10. Don't abandon candidates in onboarding
Did you know that candidates are more likely to leave a company with poor onboarding within the first six months? The recruitment process doesn't end once candidates become employees.

Onboarding plays a pivotal role in not only ensuring talent thrives in their new role but also in keeping them in that role.

You can improve your onboarding process by:

Automating all necessary documentation (like company policies and employee forms)
Providing adequate training
Having accessible resources
Setting clear expectations from the start
Introducing them to all team members, including higher-level employees
And, of course, adding a personal touch to welcome them into the team.

Here's your remote onboarding checklist.
Hire smartly with an improved recruitment process
If you optimise recruitment in your company, you not only hire quicker but also smarter. And that means less time looking for top talent and more time crafting them into your dream team.
Small businesses don't have much time to waste, which is why automating and improving your recruitment process as much as possible is essential for your company's growth.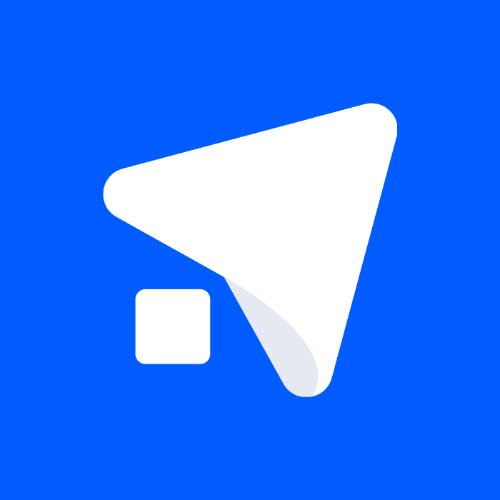 By GoHire
12 Aug 2022 · 5 min read
We are GoHire, a talent hiring platform helping you improve your hiring in less time, with less effort. Follow us on Linkedin and Facebook for more updates!