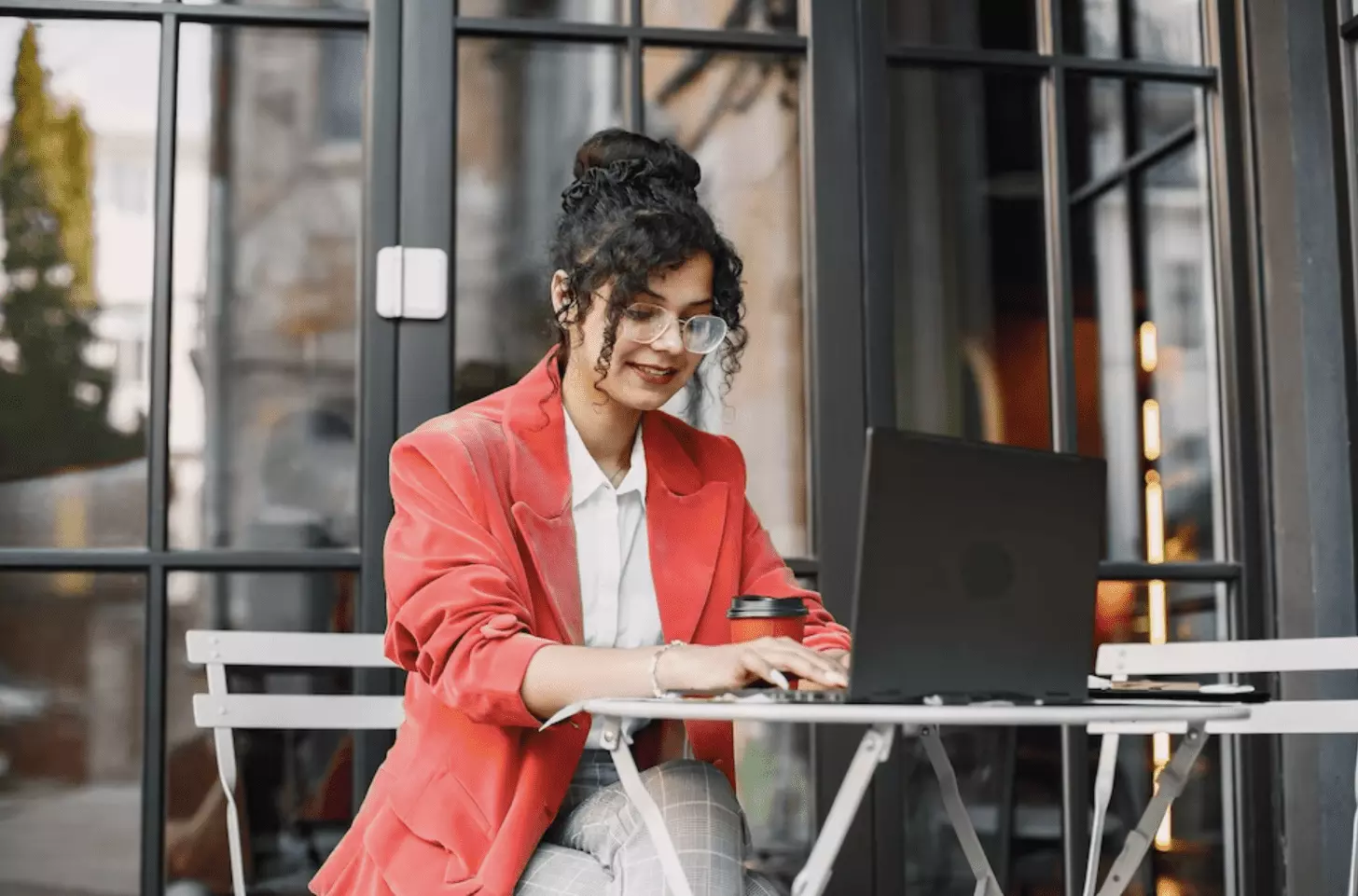 Hiring has never been easy. The job market is hypercompetitive, and every recruiter is trying their best to hire top talent for their organisation. Sometimes, finding the right candidate and filling a job position takes months.
However, with time, new technology, processes, and mediums have been created that have somewhat eased the hiring process. Social media recruitment is one such way of hiring qualified candidates faster. Platforms like LinkedIn and Twitter can help you increase your brand's visibility, expand your reach, and connect with diverse candidates.
But how powerful is social media recruitment? You can find out by looking at the key statistics about social media recruitment we've gathered for you.
Let's begin:
Essential social media recruiting statistics for recruiters
1) 79% of job seekers use social media platforms in their job search
79% of job seekers using social media for their job search is a big deal. If you play your cards right, more job seekers will apply for a role at your company than your competitors. Also, chances are that you can fill these job positions sooner than expected.
Here's how you can create a positive first impression for job seekers using social media for job search:
Maintain an active and strong social media presence through frequent job posting and actively respond to candidates performing a job search.
Write an engaging job description that captures job seekers' attention.
💡 Related Read: Social Media Recruiting Tools - 8 Platforms You Should Consider
2) Job seekers rank social media and professional networks as more useful compared to job ads and recruiting agencies
A careerarc survey of over 1000 professionals found that most job seekers find social media sites and professional networking platforms like LinkedIn and Twitter as more efficient job search resources than career sites, job listings, job posts, and other recruitment methods. It shows how effective social recruiting is and what impact it will soon have on the hiring industry.
3) 84% of businesses are using social media for recruitment, and 9% are planning to use it
According to an SHRM survey, social recruiting is rising because of its efficiency. Many organisations use it to find talent, expand their talent pool, and target job seekers they couldn't target earlier through traditional recruitment methods.
💡 Related Read: 6 Advantages of Social Media Recruitment
4) 73% of millennial candidates found their last job through a social media platform
Lately, you might've seen many candidates flaunting "LinkedIn helped me get this job" on their LinkedIn profiles. It shows the power of social media recruitment.
According to a survey by Aberdeen Group, around 3 in 4 candidates in the millennial age group found their last job from social media sites. It has become an effective social recruiting method, and you can no longer ignore it.
5) 80% of employers feel social recruiting helps them find passive candidates
Many organisations focus on recruiting passive candidates. Such people are difficult to recruit but a goldmine if you hire them. Such job candidates have a higher employability rate and a great chance of becoming successful hires. They may also become great referrals for potential hires in the future.
According to a survey by Betterteam, social recruiting helps businesses find and nurture passive job seekers. They can easily reach out to them on social media, strike up a conversation, forge a relationship, identify if they're satisfied or dissatisfied at their present job, and make a move if there's an open position in which they can be a good fit. Employers can also reduce hiring time this way.
6) 70% of hiring managers say they've successfully found and hired candidates with social media
There's enough talk about social media recruitment being an effective hiring strategy. But does it work? According to a Betterteam survey, social media recruitment works efficiently, as 70% of recruiting managers say they've successfully hired candidates with social media. It's great proof to start using social media for hiring, right?
7) 67% of recruiters use social media for candidate research
According to HR Magazine, the average cost of a bad hire is three times the salary paid. But you can save your organisation from it by using social media to research potential job candidates. The kind of posts they put on social media and the comments they leave on others' profiles can give you a lot of insight into whether or not they would be a great fit.
67% of hiring decision-makers use social media to research candidates, and 71% feel it can effectively screen unqualified candidates.
8) 40 million people look for jobs on LinkedIn weekly
Among all social media recruitment platforms, LinkedIn is the most popular. 40 million people use it for a job search in one week. It's a big number. If you can reach even 10% of these candidates, you can easily find high-quality candidates you're looking to fill. Hence, LinkedIn can be a great place to start if you want to use social recruiting to fill positions quickly.
9) 79% of job seekers use social media for company research
Not only do recruiters use social media for researching and screening candidates, but job seekers also use social media to screen job applicants. Only after learning that the company is trustworthy do they apply. Hence, ensure you have an active social presence and a positive brand reputation on social media.

Besides, 82% of employees also consider the employer's brand reputation before they apply for the role, and a negative reputation may prevent many employees from applying for the role.
10) 75% of job seekers inform their career decision through LinkedIn
Recruiters love LinkedIn because candidates love sharing everything related to their careers. Whether open to a new role or looking to climb the corporate ladder, they're vocal about everything. Hence, LinkedIn can be a great way to monitor potential candidates and approach them at the right time.
11) 56% of recruiters find the best candidates through social media
Another reason social media recruiting is the best bet for you is that more than half the recruiters worldwide feel they can hire the best talent compared to other methods like job boards (only 37% of recruiters feel they can find the right talent through social media) or job advertising.
12) LinkedIn is the most popular choice for social media recruiting
90% of recruiters use LinkedIn regularly to search and recruit talent, while only 55% use Facebook, 47% use Twitter, and 11% use Instagram. Hence, LinkedIn is a great place to start if you're yet to dive into social media recruiting.
13) Around 46 Million students are active on LinkedIn
Looking to hire entry-level college graduates? LinkedIn is your best bet because most students and recent graduates are active on the platform instead of on job websites.
14) Prices of job boards have gone up by 300%, but the performance is declining
This is an alarming stat for anyone believing they can use job boards to attract and hire candidates instead of building a presence on a social media platform. Job websites cost you a fortune, yet it takes 46 applications to hire one person. As a result, most recruiters favour social media recruitment rather than posting a new job on job boards as they find them more efficient and affordable.
15) 70% of candidates worldwide are passive candidates, while only 30% are actively seeking new jobs
Passive candidates are difficult to target but make up a large percentage of job seekers. By not targeting them, you may miss out on many promising candidates. So, don't just target active job seekers but also take measures to target candidates passively looking for jobs by forging long-term relationships.
What role can your employees play in social media recruitment?
Word-of-mouth marketing and employee advocacy are promising ways to utilise your employees to attract new talent. Here are some stats indicating how getting your employees involved can play a critical role in making your social media recruiting efforts successful:
1) 65% of job seekers would consider a job opportunity if they heard about it from a personal connection.
According to these findings from a Monster survey, if you can get your team members to spread the positive word about your company that it's a great place to work, they will show more interest in applying. Hence, empower employees to tweet and blog about the company's work and office culture, share photos on social media, or engage on the company page.
2) Job seekers rank current employees as the most trusted source for information about a company.
According to the stats from CareerArc, candidates trust no one but the employees of a company to enquire about its culture and work environment. Now, if your current employees are not satisfied with your company culture, chances are they will not give a positive review, and the candidate may not consider the job opening. Hence, you must foster a positive work culture in your organisation.
3) 98% of employees use at least one social media site for personal use, and 50% post about their company.
According to this stat from Weber Shandwick, your employees are avid social media users, and there are chances that they are already talking about your brand on social media. Now, it's time to track those conversations and take necessary measures if the employee posts and reviews are not in your favour.
4) Employee referrals have the highest applicant-to-hire conversion rate. While only 7% of applicants come via employee referrals, they account for 40% of all new hires.
This stat from Jobvite shows that employee referrals are far superior and more effective than other hiring methods. Employees who talk about you attract high-quality talent, which takes your organisation to a new level.
Also, 47% of candidates hired through employee referrals have greater job satisfaction and stay longer in your company. Hence, you must encourage employees to spread great things about your brand on social media so that they bring great talent.
In short
Social media recruiting is an affordable and highly efficient way of talent acquisition. While most companies still use traditional methods to hire candidates, social recruiting can generate more reach while keeping hiring costs low. Hence, you must adapt social media recruiting to amp your hiring efforts.
Hopefully, the above social recruiting stats gave you enough idea why social media recruiting is still a big deal. Despite this, most organisations lack an effective social recruiting strategy. Only 39% of businesses target specific audiences, and only 39% involve employees sharing branded content.
However, you can stand out and take the necessary measures to hone your social media recruiting strategy. Here are a few tips to make the most out of social media recruiting:
Your employer brand is how potential candidates perceive your organisation as an employer. Create strong employer branding by ensuring your social media profiles and job postings reflect your company values, culture, and mission.
Different social media platforms have different demographics and purposes. Use platforms like LinkedIn, Twitter, and Facebook to reach different types of candidates.
Use relevant keywords and hashtags to increase their visibility and reach in your job postings. Also, make sure your job postings are easy to read and share. Before you post jobs, make your job description catchy by highlighting benefits like flexible work schedules, work-life balance, remote working, financial perks, etc.
Social media is all about building relationships. Engage with your followers by responding to comments and messages promptly, sharing relevant content, and asking for their feedback.
Encourage your employees to share your job postings and content on their social media profiles. Employee-generated content can increase your reach and help you reach passive candidates who may not be actively looking for a job.
Videos are more engaging than text and images. Use video content to showcase your workplace culture, job opportunities, and employee testimonials. It can establish you as a strong employer brand.
Track the performance of your social media recruiting efforts through analytics and monitoring. It would help you measure your success and make improvements.
Use social media recruiting software to automate mundane tasks and hire candidates faster. This way, you can save a lot of effort and fill company job openings fast.
Maintain a positive brand reputation. Candidates consider many things before applying for a role, such as how you treat team members, especially female employees and what benefits you offer them (work from home, financial benefits, health insurance), your company work environment, etc.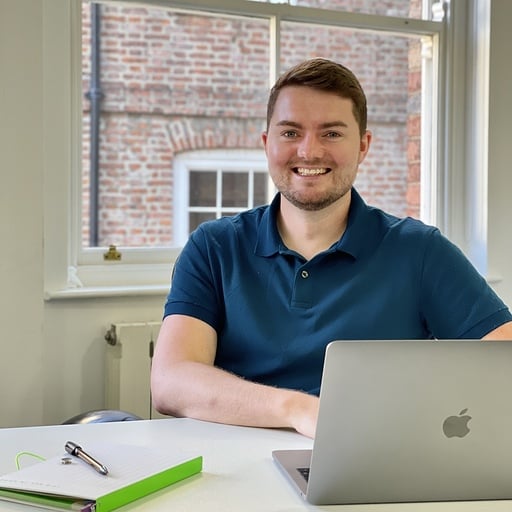 By Owen Hollins
16 Mar 2023 · 7 min read
I am the Growth Manager at GoHire and will be the person you speak to on demos of our hiring platform. When not doing this, I am passionate about cricket, cheering on my beloved Newcastle F.C. in the stands, and taking my trusty labrador for power walks!