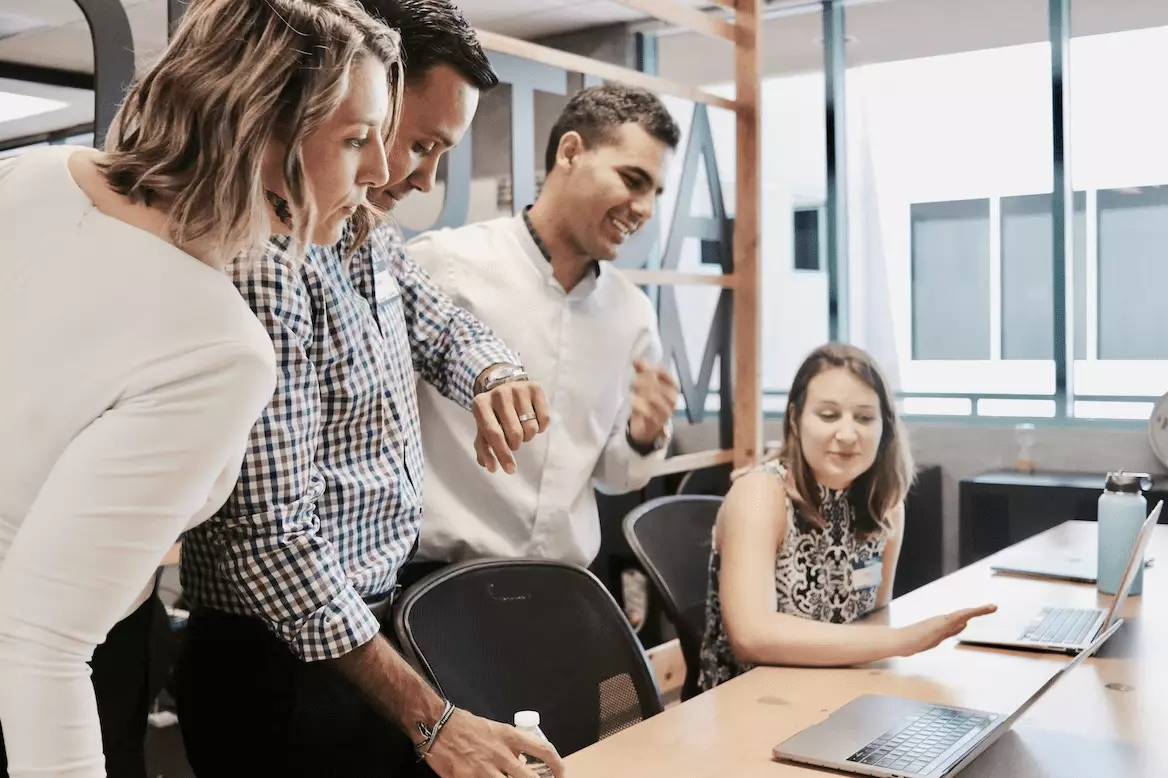 When was the last time you analysed your employee turnover rate? Or do you plan to revisit your human resource management practices?
Where can you make it better?
If you are scratching your head, you probably don't have data to answer the questions. And that's okay! That's why you need a quick fix that can help, which is why we created this talent management software guide.
While you might see talent management as all about attracting the ideal candidate, it goes beyond that. It uses data to manage the complete talent lifecycle: onboarding, training and analysing candidates' career advancement opportunities. Plus, it can help you grow and manage the talent pipeline better.
Investing in talent management software (TMS) might be exactly what you need.
So, let's start with the basics and, step-by-step, explore more benefits of talent management software!
What is talent management software?
Talent management is all about opting for a strategic approach to attract, retain and build a workforce - after all, running a company needs more than just hiring candidates who can perform specific tasks.
Talent management software is an integrated platform that streamlines talent processes.
More importantly, with a TMS, you can link human resource planning to its business strategy to cater to your business's evolving needs. Also, this ensures proactive measures stay in place, offering necessary talent that supports the present and future goals of the business.
Using a talent management solution is a win-win solution for your business from every aspect.
This is what makes talent management imperative for businesses without any second thought.
Though there is no one-size-fits-all strategy to boost the ongoing growth of your people - and your company, they will indeed include these 7 key components in your strategy.
Components of talent management software
Here's a list of things needed to make it work in talent management. Let's have a look!
1. Understand the basics
The groundwork of an efficient talent management framework starts from identifying the value and vision of the company and prioritising a comprehensive view to accomplish those goals.
And, once you have a clear understanding of what you want to accomplish, invest time in assigning critical roles to employees that'll work on it.
2. Circumscribe the course of action
In talent management, circumscribing a plan for engaging and retaining the right blend of talent is unskippable. After all, having a diversified and talented workforce on board ensures innovation and high performance.
3. Find out the "when" - talent gap
Identifying "when" is quintessential in the hiring and recruitment landscape.
After all, understanding the subtle difference between when to retain and when to hire new talent is important to fill the talent gap. Besides, hiring managers should also know what they need in their team to boost overall performance and the required steps to hire them.
4. Pen down success profiles
Though it sounds daunting at first thought, organisations are pursuing competency models.
This approach helps you define how deep you must go when looking for an individual's skills and capabilities.
Companies follow this strategy (aka success profiles) in their workforce to ensure everyone from entry-level to leadership is on the same page considering expectations. Often, these expectations consist of both professional and personal attributes that are a must to improve performance.
5. Navigate learning and career opportunities
A new Pew Research Survey finds the outweighing factor for employees quitting their job aside from low pay was lack of opportunities and disrespect.
"Learning was and continues to be crucial to a candidate's life".
So, integrate learning programs that consist of activities and tasks that nurture employees for the better and support the organisation's culture and initiatives.
6. Weigh employee's perception
Companies should make sure their employees are content with their policies and tasks.
To achieve this, measure engagement and happiness index by collecting, documenting, and evaluating occasional feedback from your people. So, the more appeased your workforce is, the better ROI (return on investment) efforts are made.
7. Sheath the "take home" strategy
By "take home", we mean compensation and perks.
The compensation and benefits strategy refers to a company's monetary and non-monetary perks offered to its people. Plus, this approach aligns your strategic business objectives with incentives.
Simply put, employee benefits are crucial to motivating your teams. Besides, they act as a powerful tool for attracting and retaining talent that can be used to achieve business goals.
Difference between talent acquisition and talent management
Talent acquisition and management are often used interchangeably, despite having different concepts and responsibilities. If you are unsure about these two terms, we've collated some frequently asked questions to help you understand the subtle difference between these HR roles.
What is talent management?
Talent management is the science of attracting and retaining talent in the long term to help businesses to achieve their objectives. Talent management encircles all strategic and development approaches to inspire teams to perform their best.
How does talent management software work?
Talent management software is an integrated platform that combines fundamental talent processes, including everything from recruitment and employer branding to compensation management and succession planning.
Difference between talent acquisition vs talent management
Talent management and talent acquisition may sound like synonyms, but they have some key differences. Talent management is nurturing and retaining the best talent hires. While talent acquisition focuses on strategies to attract, hire and onboard well-qualified candidates.
Businesses presently understand the need for an evolved talent strategy - one that just not only focuses on aligning the business goals but also ushers outcomes. If you are still beginning your journey in using a TMS for business, here are five inescapable benefits that'll help you make a wise decision.
Benefits of talent management software not to miss!
A completely armoured TMS offers numerous benefits, like easy integrations, data security, and many more features. Let's delve a little deeper.
Talent management is the art of aligning business-centric strategy with career development.
Benefits of a TMS for employers
More benefits are wide-ranged than the ones already making a buzz. The benefits are:
1. An improved hiring process
There is still a bottleneck of competition for specific roles in a handful of industries to hire the best talent.
However, a lack of communication with qualified candidates and the right tools to push the top candidates through the process impacts your capability to hire top-performing people.
So, processes and technology that lend a hand in workforce planning, sourcing, candidate tracking, and other aspects are essential for an agile recruiting process.
A talent management system allows you to track and organise candidates and offer transparency to see where they stand in the talent pipeline. Besides, it allows recruiters to source and follow the applicants who applied through different job portals.
2. Putting the right person in the right place at the right time
A talent management system makes ascertaining people's core competencies and strengths much easier. After all, the skills or competency mapping allows you to evaluate skill inventories within a firm.
This is crucial from both employee and company perspectives because when the right person is hired at the right position, an employee's productivity increases. Not to forget, there is a better synchronisation of an individual's interest and the job role, increasing job satisfaction.
3. Dynamic response to the trend
Leaders and forerunners who continually invest in attracting, rather than retaining, and nurturing their people have already lost the war for talent.
Minimising workload through automation is just one of the many benefits of a TMS to dynamically respond to change and hyper-change trends. Talent management can easily adapt and modify into new models to cater to the current climate and ever-changing global cultural differences.
4. Minimal attrition
Also known as "turnover metrics", it is an added advantage that provides insight into gaps across the talent management process.
Often, the turnover rate across industries is approximately 10%, clearly outlining that turnover is expensive - the cost of replacing an employee can vary from one-half to two times the employee's annual salary. For better understanding, let's take a 100-person organisation that offers an average salary of $50,000 and could have replacement costs and turnover rates varying from $660,000 to $2.6 million annually.
Here, talent management comes into the big picture, making it much easier to track and analyse data focusing on the cause of the attrition.
5. Heightened equity, diversity and inclusions
Undoubtedly, diversity, equity and inclusion provide businesses with a strategic and financial competitive advantage and are becoming an important element for candidates as they look for better opportunities.
Furthermore, it was found that 70% of companies that state their talent program as "world-class" look ahead to focus more on gender issues and global diversity. This diversified workforce maximises employee learning curve, sense of belonging, out-of-box approach and pride in work, eventually bringing positive business results.
Highly comprehensive organisations with DE & I approach bring in 1.4x more revenue per employee, and according to Gartner, the probability of meeting financial targets rises to 120%.
Types of talent management software
Talent management software is further divided into categories that sheath solutions varying from hiring to offboarding. Here's a 360-degree overview of the talent management categories and subcategories.
1. Career management software
Nowadays, companies use career management software to brace their employee's career development and for strategic succession planning and management.
2. Compensation management software
This software is typically used for managing salaries and employee bonuses and recommending increments (pay increases).
3. Performance management software
Businesses are integrating performance management software to establish employee performance standards and scale employees on 360-degree feedback.
4. Offboarding software
HR and decision-makers mainly use offboarding software to coordinate the offboarding process and manage all forms and paperwork required for employee exits and terminations.
5. Employee engagement software
Employee engagement software helps organisations to keep a pulse on their people and offers surveys to collect reviews and feedback, gauge employees' feelings, and promote individual accomplishments.
6. Exit interview software
This talent management software optimises exit interviewing procedures and offers users actionable insights.
7. Employee recognition software
Businesses, managers and HR personnel specifically use this software to track employee progress and incentivise your people with rewards and recognition.
Researching all these parameters may sound onerous at first. So, where to start? What to look for?
To help you make decisions, we've curated a list of imperatives when deciding on the right talent management software for your business.
How to choose the right talent management software?
We understand shopping for a new talent management system can be daunting and confusing. After all, numerous choices are available in the market, and much to consider when integrating new technology throughout your business.
In some scenarios, people are reluctant to change or learn a new system.
Here are some proven practices to help you select the right TMS and quickly get your people on board.
1. Get feedback from your team for a final decision
To ensure your TMS is the right fit and feel for your business, start by collecting your people's feedback. Your HR should have many inputs, considering they'll use it most.
But make your other teams part of this discussion since everyone is sailing on the same ship. And consider their feedback about performance reviews, mentoring, and much more.
2. Consider the integration and expertise you need
Do any specific programs require customisation and integration with a new system? Or do you come from an industry that needs to meet specific regulations requiring special software?
Keep these in mind before making any choice. You must develop a customised software solution for your organisation and your requirements.
3. Make a choice - an on-premise, cloud-based, or hybrid solution
You'll probably think of a cloud-based TMS solution if you have an untold number of locations. However, if you are working with highly sensitive or crucial information, you need a more secure on-premise solution or a hybrid (an amalgam of both).
So, before making a pick, it's important to understand what type works best for your organisation, considering your time too.
4. Look at a detailed analytics module
Your talent management software should gather valuable information, analyse the data, and offer actionable insights that can help improve several aspects of your business.
Numerous solutions offer standard analytics as part of the package, while some have an upgraded choice.
5. Embrace the right partner
You are investing more time, effort and finance in your TMS solution, right?
So, it's important to choose a partner that will be:
Available round the clock.
Provide an array of services.
Offer a free trial with no strings attached.
It's always a good idea to verify references and read online reviews and feedback on who has used the solution or is using the services.
Let's inspect which vendor to choose in the wide-ranging TMS market.
How many types of talent management software are available in the market?
As you may know, there is an untold number of service providers with various features and functionalities. But, aside from offering baseline features, it's equally important to check if they offer a seamless, mobile-optimised solution that scales with your business.
The global talent management software market is predicted to grow at a CAGR of 16.2% from 2022-2030.
Since there are numerous vendors for almost every part of the talent management process, the landscape constantly evolves, and new features are integrated now and then.
Some of the leading names in the market for talent management software systems are:
GoHire
Bullhorn
ICIMS
Greenhouse
Avature
Workday
Finally…
That's all; I hope this quick rundown of the talent management system market is helpful.
Talent management systems are not just big enterprise things; even startups and SMBs can benefit from increased efficiencies, analytical data and automation by this software.
Whatever you seek, be assured that there is a TMS for you. Though you may need a bit of customisation or training, the investment made will be worth it when hiring or retaining the best talent.
It's a win for everyone.