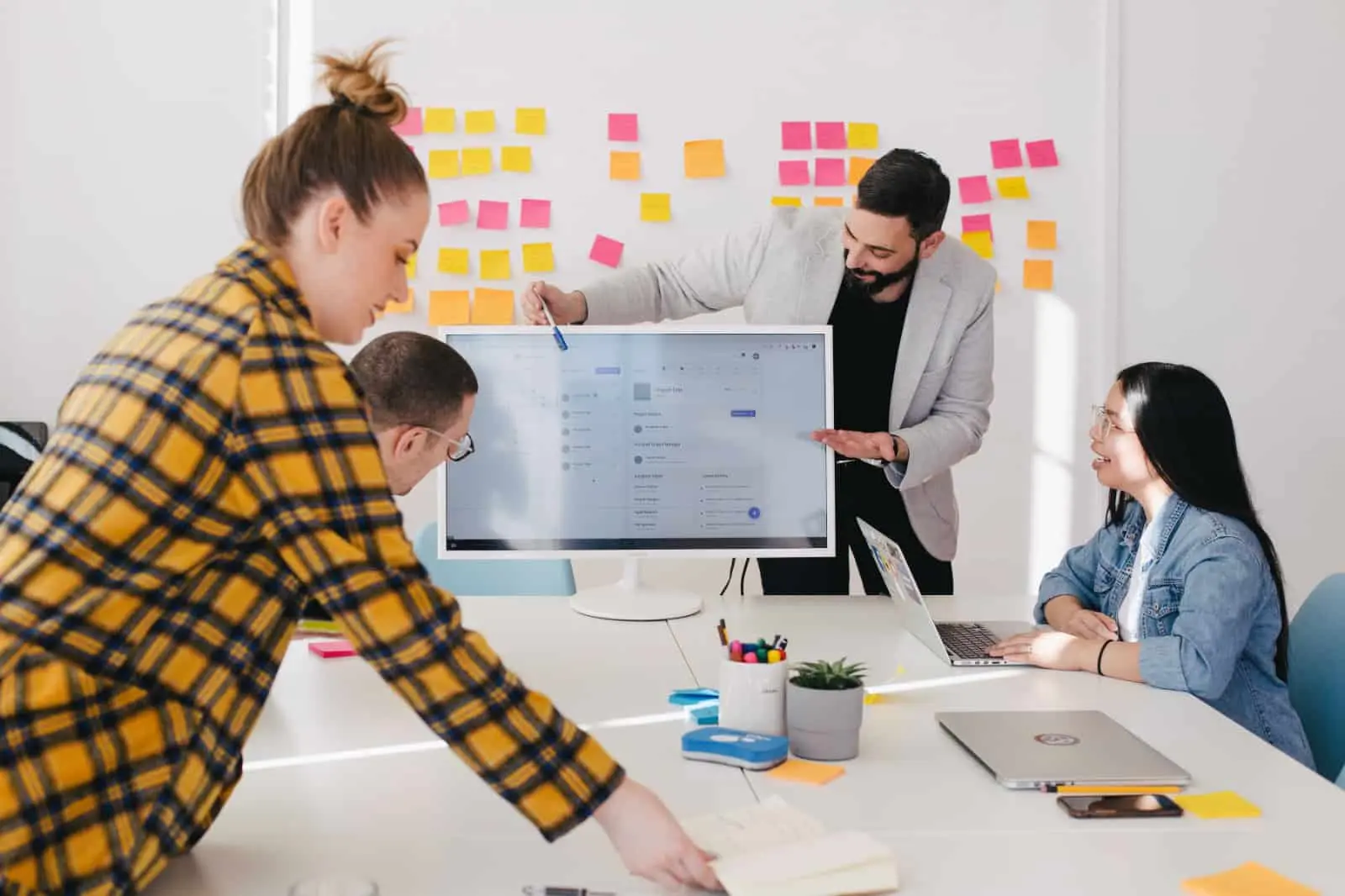 In today's fast-paced business environment, efficiency is the name of the game.
While spreadsheets and emails have long been a staple of the recruitment process, they come with hidden costs that can quickly add up.
Research from Bersin by Deloitte found that the average cost-per-hire is $4,000, while companies using outdated hiring methods will likely face significantly higher costs.
In this article, we will explore the financial implications of relying on these old-fashioned tools and uncover how they can hinder your ability to attract and secure top talent.
1. Time is Money: Lost Productivity and Unnecessary Delays
Hiring managers and HR teams often spend countless hours wading through spreadsheets and emails to track candidate information, schedule interviews, and manage the recruitment process.
Research from the Society for Human Resource Management (SHRM) indicates that the average time to fill a position is 42 days. This time-consuming approach can lead to missed deadlines, lengthy hiring cycles, and reduced productivity for HR professionals and the teams awaiting new hires.
The impact on your bottom line can be substantial: studies suggest that a lengthy hiring process can cost an organisation up to $500 per day for each vacant position.
When you factor in the time spent maintaining spreadsheets and managing email communication, it becomes clear that a more streamlined, automated approach is necessary to optimise your hiring process.
2. Poor Collaboration: The Communication Breakdown
Using emails and spreadsheets for hiring often leads to fragmented communication between HR teams, hiring managers, and candidates.
Information is scattered across various inboxes, making it difficult to access and share critical candidate data with team members.
This disjointed communication can lead to misunderstandings, misinterpretation of data, and, ultimately, poor hiring decisions.
The cost of a bad hire is well documented, with estimates from the US Department of Labor suggesting that it can be as much as 30% of the employee's first-year earnings, which can significantly impact your organisation's finances.
3. The Cost of Human Error
Spreadsheets are significantly notoriously prone to human error when continuously updated and shared among team members.
A study from the University of Hawaii found that 88% of spreadsheets contain errors.
These errors can manifest in various ways, such as incorrect data entry, duplicate records, or missing information.
Mistakes in your hiring process can be costly, resulting in overlooked top talent, hiring the wrong candidate, or even potential legal issues if discriminatory practices are inadvertently applied.
By utilising modern hiring tools that automate data collection and analysis, you can minimise the risk of human error and protect your organisation's financial interests.
4. Missing Out on Top Talent
In today's competitive job market, top talent is often snapped up quickly. A report from Glassdoor found that the average job offer is accepted within just 10 days of being posted.
Candidates expect a seamless, efficient application process and clear communication throughout.
Relying on spreadsheets and emails to manage the hiring process can lead to slower response times, missed opportunities, and a negative candidate experience, all of which can contribute to losing out on exceptional talent.
By implementing a modern applicant tracking system (ATS) or recruitment software, your organisation can streamline the hiring process, improve the candidate experience, and increase the likelihood of securing the best talent available.
A 2018 study by Capterra found that businesses using an ATS reduced their time-to-hire by 27%.
5. Limited Access to Valuable Data Insights
Using spreadsheets and emails for hiring doesn't allow you to easily analyse and interpret data.
Without the right tools, it isn't easy to track key performance indicators (KPIs), such as time-to-hire, cost-per-hire, and source of hire, which can inform strategic decisions and improve the overall efficiency of your recruitment process.
Investing in modern hiring software enables you to analyse trends, monitor KPIs, and make data-driven decisions.
According to a LinkedIn report, 69% of talent acquisition leaders agree that data-driven recruitment is essential for success, allowing organisations to optimise their hiring strategies and budget allocation.
6. Inadequate Data Security and Compliance
Data security and compliance are more critical than ever in today's digital age.
Managing sensitive candidate information through spreadsheets and email can expose your organisation to the risk of data breaches and non-compliance with privacy regulations, such as the General Data Protection Regulation (GDPR) or the California Consumer Privacy Act (CCPA).
Fines for non-compliance can be severe, reaching up to 4% of a company's annual global turnover under GDPR or up to $7,500 per violation under CCPA.
By employing modern hiring software, you can ensure that your organisation remains compliant with data protection regulations and minimise the risk of costly fines or reputational damage.
7. Reduced Employer Brand Appeal
A strong employer brand is crucial for attracting top talent. According to a 2021 survey by Glassdoor, 84% of job seekers consider a company's brand before applying for a job.
Relying on spreadsheets and emails for hiring can create a disorganised, slow, and frustrating candidate experience that negatively impacts your employer brand.
In contrast, modern hiring tools can provide a more streamlined and efficient experience, reflecting positively on your organisation's brand.
A positive candidate experience can also lead to higher offer acceptance rates and better employee retention, further reducing hiring costs in the long term.
8. Inefficient Onboarding and Time-to-Productivity
Utilising spreadsheets and emails to hire may also lead to a disorganised and inefficient onboarding process.
Once a candidate is hired, the lack of integration between hiring tools and other HR systems can cause delays in setting up their profiles, assigning tasks, and completing necessary paperwork.
A 2017 Gallup report found that only 12% of employees strongly agree that their organisation does a great job of onboarding new employees.
Streamlining the onboarding process with modern hiring tools can significantly reduce the time it takes for new hires to reach their full productivity levels.
A faster time-to-productivity ultimately translates to a better return on investment (ROI) for your organisation.
9. Overlooking Internal Talent and Mobility
When using spreadsheets and emails to manage your hiring process, you may overlook the potential of your existing workforce.
Internal talent mobility can be a cost-effective way to fill open positions and increase employee engagement.
According to LinkedIn's 2020 Global Talent Trends report, internal hires typically ramp up 50% faster than external hires and are 18% more likely to remain with the company after three years.
Investing in modern hiring software that integrates with your HR systems allows you to quickly identify internal candidates who may be an excellent fit for open positions, reducing the need for external hiring and associated costs.
10. Limited Scalability and Adaptability
As your organisation grows or undergoes changes, your hiring process must be able to scale and adapt accordingly.
Relying on spreadsheets and emails can make it difficult to efficiently manage an increased volume of candidates or to implement new hiring strategies.
Modern hiring tools provide the flexibility and scalability required to manage your hiring process as your organisation evolves. By leveraging automation, data analytics, and integrations, you can optimise your recruitment process to meet changing demands and stay competitive in the market.
Let's wrap up the hidden costs of using spreadsheets and emails to hire people
The hidden costs of using spreadsheets and emails for hiring can have a significant financial impact on your organisation.
According to a 2016 Recruitment and Employment Confederation (REC) study, businesses could save up to £10.7 billion (approximately $14.2 billion) annually by improving their recruitment processes.
By investing in modern hiring tools, you can improve the efficiency and effectiveness of your recruitment process, reduce the risk of human error, and ultimately attract and secure top talent. In the long run, this investment will yield substantial returns and strengthen your organisation's competitive edge.
Embracing modern recruitment technology is essential for ensuring your hiring process is efficient, secure, data-driven, and appealing to top talent in today's competitive job market.
Moving beyond spreadsheets and emails will save you time and money and position your organisation for long-term success in attracting and retaining the best talent available.
By transitioning to more advanced hiring solutions, you can optimise your recruitment process and gain a competitive advantage in the ever-evolving business landscape.