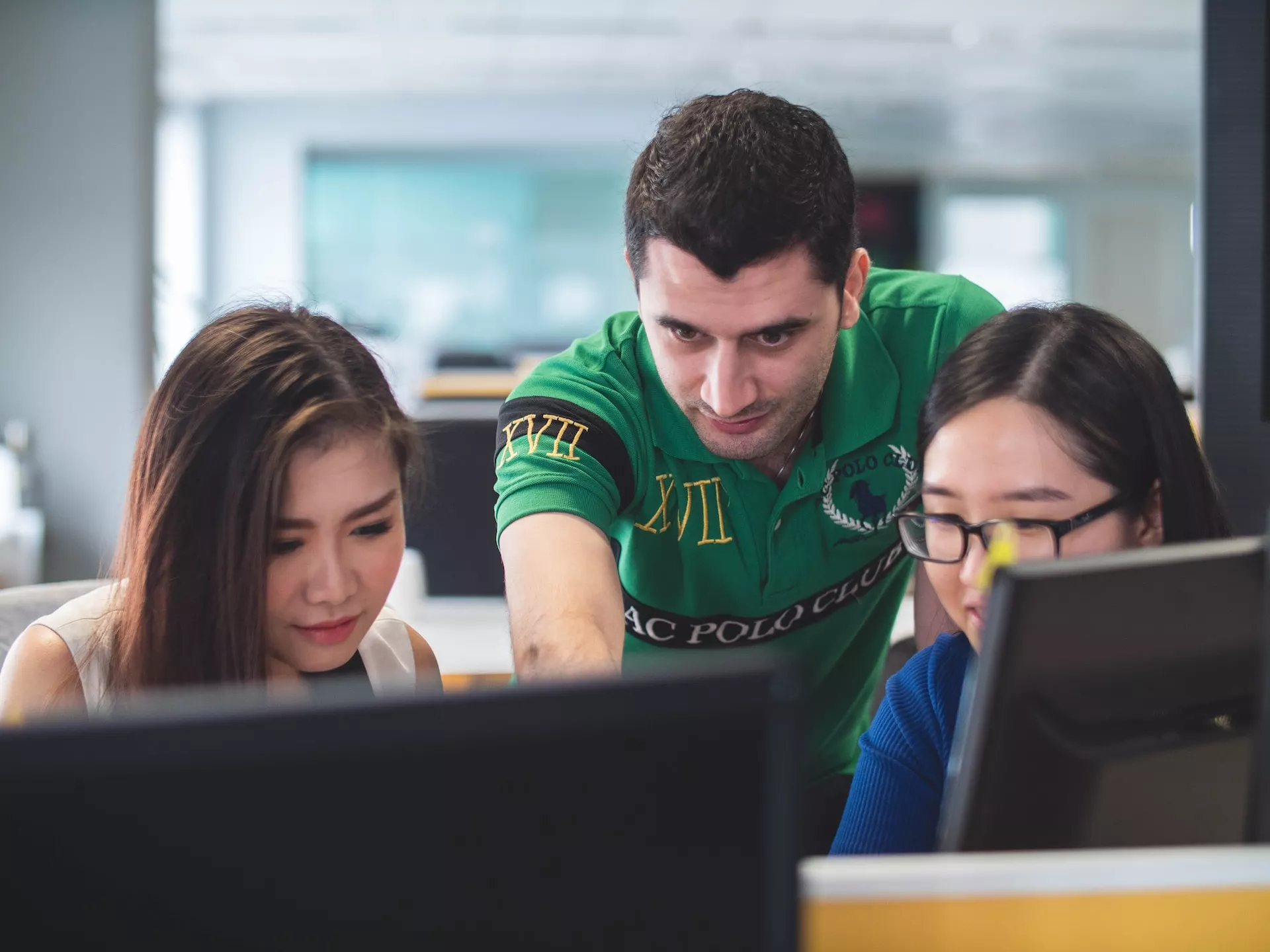 With the progressive evolution of technology, many aspects of recruitment, including how recruiters hire, have been transformed. This automated hiring process and modern approach to strategizing the hiring plan to hire new candidates while tracking the recruitment KPIs (Key performance indicators), improving diversity, and giving productive results is impressive.
Gone are the days when recruiting agencies and hiring managers invested a lot of time and effort to stack applicants' data, keep calling them individually, and conduct lengthy interviews. Adapting the automated candidate sourcing process has made their hiring much more manageable, saving time and effort simultaneously.
In this article, we will discuss how companies have been utilising the power of automated hiring processes to simplify their work and get quality candidates for different job openings.
Benefits of using automation in the hiring process (with stats)
The automated recruitment process is an all-in-one solution for all your hiring needs. It is a powerful way to help recruiters, HR professionals, and recruiting agencies streamline hiring by automating all manual processes and tasks. This article summarises how the automated recruitment system works and its top features and benefits in the hiring process.
Recruitment Pipeline
50% of work can be automated in today's age. (McKinsey)
By creating a recruitment pipeline, you can plan your hiring process systematically to filter applications and conduct interviews easily. With an automated hiring process, you no longer have to mess up the backlog of your recruitment tasks. It also avoids the chances of inefficient recruitment funnels and delays in the interview process. With automation, recruiters will be able to meet their deadlines and can quickly proceed with data-driven decisions.
Time & Cost Saving
51% of these companies are using automation to save money. (Gartner)
When you choose the automated hiring application process, the pre-employment assessment can help you save time and cut costs by giving objective data on the abilities and skills of the candidates. Now, you can filter the unqualified candidates who do not fit the roles mentioned in the job description, thus saving you time.
Video interviewing software is one of the top benefits of automating hiring processes which helps in scheduling interviews on Google Meet and Zoom, thus reducing unnecessary tracking and calling time of recruiters.
Talent Pool
ATS provides access to a valuable database of job seekers and experienced candidates. It keeps your pipeline filled with experienced and potential candidates for the new roles in the planning stage and will come as job offers in the future. With an abundance of a candidate's application, portfolio, or resume, you can create a talent pool of active and passive candidates.
HR professionals with everyday activities on automated recruitment systems can also set reminders to engage and communicate with candidates regularly. It will keep them in connection or loop to hear back at the time of future hiring needs.
Improved Candidate's Experience
Of these companies already using HR automation tech, 57% do so to improve their employees' experiences. (Gartner)
An automated candidate sourcing process is beneficial at both candidate's and recruitment ends. Eliminating the delays, bottlenecks, and missed communications through an applicant tracking system (ATS) contributes to an overall improved candidate experience. The automated actions can ensure that every applicant gets a return of application approval & rejection and interview results.
Employer Branding
Only 37% of HR job functions are commonly automated. (Forbes)
The automated hiring process helps build a company's reputation and create a positive impression on the candidates. Playing a key role in enhancing your company's employer brand, it helps attract and retain top talent.
Increased Workforce Diversity
The hiring decisions with automated recruitment systems are more aligned with objective reasoning and facts rather than predictions or promises. The automated hiring process brings subjectivity to every task HR professionals and managers perform daily. The recruitment funnel in advanced hiring systems gives no platform to biases, thus improving productivity and increasing workforce diversity in the organisation.
You can also filter the most time-consuming and least interesting tasks in the recruitment process. Adopting automation can help you plan the hiring procedure to save time and increase recruitment productivity.
Improved Quality of Hire
When development plans, and project partnerships are already aligned with your company's development goals, then what matters the most is qualified and experienced candidates. An automated systematic approach to recruitment driven by data analytics indicates that the entire funnel process will end up onboarding quality candidates for the organisation.
Things You Can Do Better With an Automated Hiring Process
We can define or describe the automated hiring process by getting all hiring process checklists in one place. Let's dive into the rich pool of advantages by getting to know everything that can be planned better and more productively with automated candidate sourcing tools and software systems.
Job Application Form
With ATS, the best recruitment job board in the UK, you can customise online job application forms where candidates can apply for different job roles. It gives you easy access to collect applicants' contact information from cover letters and resumes. You can strategise the application form, including its alignment, information type you want to collect, cover letter, past project experience, and clickable links.
Recruitment Submission Forms
Offering you an online platform helps you pre-plan your hiring to gather applications from job seekers and experienced candidates. With an automated recruitment process, you can give candidates an easy way to submit their applications and other work experience and achievements information. Automated candidate sourcing through Applicant Tracking System (ATS) is the best option if you plan to hire candidates for multiple roles.
Online Interview Questionnaire
For companies or recruiting agencies planning to host a training batch, automated hiring tools and job boards to conduct a boot camp interview is the best option. Create an interview questionnaire, share the link through the mail, and take an online test to check the core knowledge of applicants and give an assessment based on their performance.
The qualified candidates will be shortlisted for the following interview round, which can be conducted online or in person.
Reference Check Authorisation
Create a reference request link to get feedback from the shortlisted candidates and quickly get authorisation. With an automated recruitment process, you can easily communicate with the past company of the candidate to cross-check his work experience and other relevant information about his work ethic and approach toward development.
Employee Referral Form
One of the top benefits of automated hiring processes is the employee referral program and its layout to be shared with existing employees who can refer experienced candidates for job openings. Start by creating a form and circulating it within your company's work culture, and get the references to connect with the candidates cost-effectively and productively.
Interview Calendar
Who needs a manual tracking process when you can easily plan or schedule interviews using a calendar template? The hiring automation techniques can help you align the interview date and map out the process at a convenient time.
Offer Letter Submission Form
With automated recruitment tools, hiring managers can create a template of offer letters to be shared with the applicants who have qualified for the interview rounds and are approved as new employees. Once you're done with the list of final candidates, you can use these templates to track the new candidate information to support the onboarding process further.
Onboarding Form
After reaching the stage where the candidate is all set to join your company, you can share the onboarding form to guide them about the process of joining, which includes training sessions, assigning buddies, mentors, and reporting managers. Implementing an onboarding system with automated tools or job boards ensures that the HR team has followed all essential steps in the hiring process.
Candidate's Experience Survey
With automation in the recruitment process, candidates can give feedback regarding their personal experiences. Asking them for their reviews regarding overall dealing can help them focus on the improvement points. The candidate experience survey through an online form allows each applicant to rate the experience and offer recommendations so that recruiting agencies or HR professionals can plan the best way to conduct interviews in the future.
Recruitment Tracker
The automated hiring process helps you monitor the performance of your hiring tasks or operations with an easy-to-use tracking system. It enables you to get data analytics for determining interview processes, applications, and job offers. Now you can easily organise all information about the candidate's performance on one centralised platform, like written test, approach, work experience, etiquette, and final interview score.
Conclusion
Automating the hiring process is an advanced approach to recruiting top talent for different job openings. Many leading businesses and companies have been leveraging innovative recruitment tools and platforms to automate the recruitment process, like job posting, resume screening, online interviews, candidate assessment, and the final onboarding process.
Automated hiring tools come up with different features and benefits to save time and hire the best candidates for the organisation.
Nowadays, how to automate the hiring process is a simple and easy task for recruiters. Go through the automated tools - their offerings, features, and subscription plans to choose the best-automated hiring system to suit your requirements. Plan your recruitment strategy keeping KPIs like cost-to-hire, time-to-hire, offer acceptance rate, and retention rate with automated tools, and achieve your business goals today!