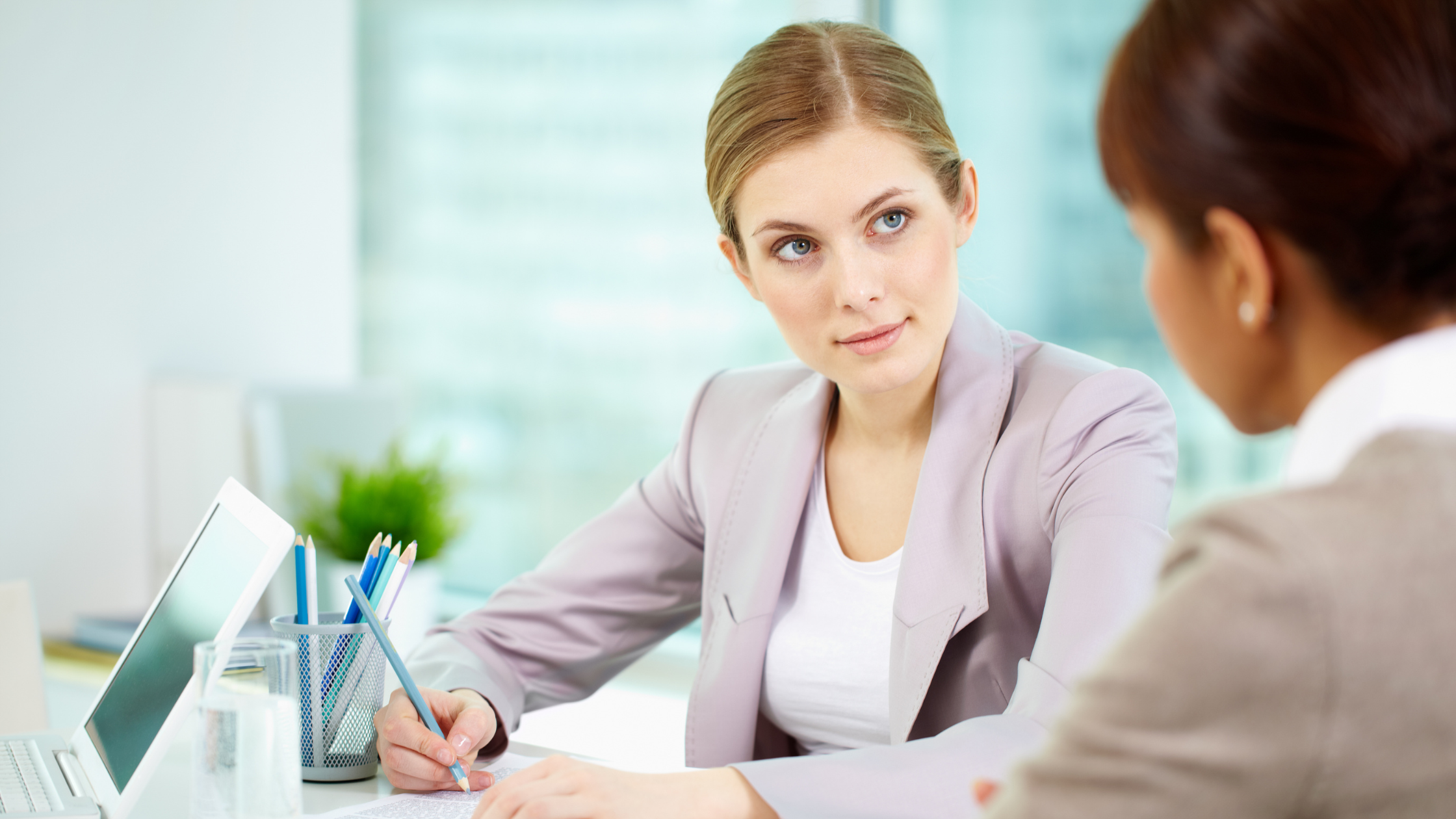 A good recruitment process sets the base of the business organisation. From posting new hiring on different job boards to screening the best candidates, scheduling interviews, making a list of selected ones and creating job offers to finally joining the top talents, this wholesome process takes lots of time, decision and effort every Day.
In such cases, recruiting KPIs add a great advantage for hiring managers and recruiters who want to determine whether the process they followed has kept them on the right track or not.
What are recruiting KPIs?
Recruiting KPIs (Key Performance Indicators) are effective tools or metrics to measure, examine and evaluate the effectiveness of the job recruiting process.
This data analytics is a realistic view of how far you have approached your hiring goals to date and what could be the next strategic decision to proceed with for meeting the business goals and objectives.
The glace at recruiting dashboards gives you an overview into the reach of job post and no. of applications per position; this help to understand the hiring analytics or metrics on a realistic and more profound level.
Importance of tracking KPIs in the recruitment process
Recruitment is undoubtedly a tricky process. However, getting each step analysed through specific metrics and recruitment data interpretation through measuring tools of recruiting KPIs can streamline this process to make new hires easy, fast and gigantic success for you.
Keeping you ahead in this competitive world, recruiting KPIs can also help to improvise the internal structure, pinpoint accuracy and make imperative recruitment KPI strategies.
No matter what size business or industry you run and what position you are hiring for, the recruitment KPIs are the best option for all entry-level to experienced professionals who can adapt a hierarchy with a detailed analysis of all steps.
With recruiting KPIs, you can also optimise the hiring process with improvement in performance and find potential to approach the best candidates in the recruiting budget.
List of top 19 recruiting KPIs
There are many KPIs to be considered for tracking the recruitment process. In this article, we have listed the top 19 recruiting KPIs with examples and formulas for determination and present a great insight into how real-time dashboards can be used to align recruitment performance with business strategy.
1. Time to fill
This KPI determines the duration or time taken in the entire recruitment process. It is an essential metric for workforce and HCM strategy planning and is also referred to as the time to hire the right fit for the company.
Being closely linked to the real-time customer experience, the time to fill KPI gives an outline of how much duration each division takes to hire the best employee for the company. It varies according to the job positions in different departments of the business organisation.
Time to hire KPI can help the recruiting staff to schedule a timeline as per the need to fill the position on a priority basis.
The key figures calculate the period between the job post created through termination or new requirements to post it on the best job boards in UK through advertisements, screening & interview process to the final acceptance of the offer letter by the qualified candidates.
Time to fill = Day an applicant accepted the offer- Day an applicant entered the pipeline.
How important is it to track time to fill?
Top talent is the hunt for every hiring manager or recruiter in the recruiting process. The next platter is always ready for the best candidates as soon as they resign. In this hour of need, this KPI helps hiring managers identify bottlenecks in the job recruitment process. With time to fill KPI, you can easily manage the duration of your company's recruitment pipeline process.
How can you improve the time to fill in the recruiting process?
While using HR recruiting software, it is advisable to keep this KPI short, as it can boost the hiring quality and close at lower costs. Check out how you can minimise the time to hire perfect candidates for the job role:
Get accurate data on the best candidates

Develop a structured hiring process

Improve your company's career page

Accelerate the source channel efficiency

Use the best HR recruitment software
2. Cost-per-hire
This KPI gives you an idea of the total expenditure associated with the hiring process, like job advertisement on the boards, cost of attending job fairs, time to recruit through the application process, onboarding and interview time, referral fees, etc.
Why is Cost-Per-Hire the best KPI for the recruiting process?
Being a pivotal measure to inform your recruiting budget, it helps to plan the hiring of qualified applicants for different departments. Get tips to reduce cost per hire to have the best candidates in a minimum budget today!
The hire cost per employee relates to how much it costs to fill a vacant position in the organisation. Cost per hire = Total recruiting cost/ No. of hires
For example, if you have spent a total of $1000 in advertising job postings and hired five candidates, then the cost per hire will be $1000/5 = $200.
Importance of cost per hire in talent acquisition
Looking at this KPI would help to plan the cost to hire new employees, trainees, or interns to focus on the areas where you can improve the efficiency of recruiting metrics and justify the efforts involved in the retention to minimise employee turnover. Time to hire cost per employee also lets you know the efficiency of sourcing channels opted for posting jobs.
How can you improve the cost per hire in the recruitment strategy?
This recruiting KPI can reveal the company's departments, which use more cost from the budget for its hiring process. Tips to improve this KPI include:
Create a business career site to post jobs

Take benefit of

job posting on social media

like Facebook, LinkedIn, Twitter and Instagram.

Make reference groups and channels to broadcast job posts

Build a talent community in your circle
3. Applicant-to-hire ratio
According to global PageUp research and customer benchmarking, on average, for every 100 applications received, four people are hired. Put another way, on average globally, and across all industries, 25 applications are needed for 1 hire. The exact numbers vary based on the industry.
It is one of the popular recruiting metrics in the hiring process to measure how many candidates have applied for the job offer at the career site, job sourcing websites and channels.
The calculation of these recruitment strategies in the hiring process can be done using an applicant tracking software.
Applicant-to-hire ratio = The total number of applicants interested and applying for job postings/ total number of candidates hired for that position.
For example, if your company has received 20 applicants for the current opening or hiring process and can hire five persons to fill this job role, the ratio would be 20:5, making the applicant-to-hire ratio 4:1.
The top benefits of considering this KPI for recruitment agencies
As a recruiter, you must keep a tab on the reach of your job posting for new hires through the recruitment dashboard on top boards in the UK. For this, you can also use an applicant tracking system which keeps you aware of a list of aspects:
Are your

job ads

to post job boards reaching the right audience at the hiring stage?

What is the engagement of your company's job opening?

Is it easy to navigate through your company's career site page?

Are you offering an easy-to-go process for the interview process?

Do you need to focus on employer branding improvement?

Does your job listing need to be open for a more extended period?
How can you improve this KPI for recruiting funnel effectiveness?
Analyse your job post's reach and engagement volume and improvise the job description accordingly in case of less reach.

Check out the past hiring information on the same job postings.

Want a guide to

post jobs with ads

? Get tips today!
4. Quality-of-hire
This KPI refers to how well a new hire fits in the position and how much value he brings to the company. Usually, measuring the quality of hire is challenging, as it requires data evaluation over a prolonged period.
There are different parameters to consider analysing new employees' contribution to your company's success, like job performance, ramp-up time, retention, employer lifetime value, pre-hire metrics, and productivity. Quality-of-hire in the recruiting process can also be combined with sourcing channel efficiency to reach the target audience.
You can also speak of high quality in the entire recruiting process if you have a high-quality or qualified candidate.
Quality of Hire = (Job Performance + Ramp-up Time + Engagement + Cultural Fit) / 4
Importance of quality of hire in the recruitment KPIs
A great hire is a boon for any organisation. Measuring this one of the recruitment KPIs with strategic decisions can ensure a good culture and add to the workforce to achieve business objectives to a great extent. Look for parameters like work productivity, employee retention, hiring manager satisfaction and workforce satisfaction
Ways to improve quality-of-hire during the recruitment process
Catchy and clear job descriptions

Collaborate with recruitment managers

Analyse your past process of hiring metrics

Gather the right data for employees

Use an

applicant tracking software

to determine the progress
5. Source-of-hire
The best resources are never hard to find for your recruitment team if you have opted right source of hire. There are plenty of the best job boards in UK to list the job opening of different vacant positions.
You can also use digital channels to reach the right audience in the hiring process. It only makes sense that the most competent recruiters use social media recruiting channels, including LinkedIn, advertisements, and social networks.
Source-of-Hire calculation = Evaluate the total yield (new hires) from all candidates hired through source quality channels like job boards or websites. Then rank them to determine how effective your hiring practices are.
Importance of tracking the sourcing channel efficiency
Putting in several recruitment efforts without knowing the sourcing channel efficiency is not a great idea. To save time and money, it is important to determine whether you are on the right path to sourcing quality candidates.
By analysing and identifying your primary hiring sources, you can opt for the source efficiency metric to understand which one converts the best-quality candidates and which ones need to work on.
Tips to improve source of hire quality
6. Recruiter productivity
Recruitment is a great practice for acknowledging applicants' skills, talent and confidence.
This complex and time-consuming process also determines the hard work behind the recruiting process of new hires or talent pool of qualified candidates through job ads on different HR recruitment software. If not retained or worked for a specific time, one employee can set recruiting back months.
Why is it the best KPI for the recruitment process?
Recruitment productivity evaluates your efforts in determining candidate experience through the recruiting funnel and helps you check poor workflows and lack of productivity.
Benefits of taking recruitment productivity into account
On average, recruiters or hiring managers spend only 37% of their time recruiting, and the remaining 73% makes this 37% productive in the long run.
Best tips for recruitment KPIs improvement
Figure out your workflows through hr recruitment software.

Keep track of your activities and time consumed in the recruiting process.

Plan a chart or excel sheet to track all candidates who have applied for the job.

Automate the process in whatever you can.
7. Interview-to-offer ratio
47% of recruiters said they would reject a candidate with little knowledge about the company they're applying to.
The success of many recruiting efforts and HR satisfaction is when the right source fills the job vacancy at the right time. It can be determined with an interview-to-offer ratio.
It is one of the extraordinary measures to know how well the hiring process has gone. This conversion analytics measures how many applicants receive a job offer after the interview round or how many will be called back for the second interview round.
Interview-to-offer ratio = Total number of candidate interviews/ total no. of job offers
For example: For example, an organisation meeting this benchmark interviewed 100 applicants and extended 50 unique offers; then the interview-to-offer ratio will be 100: 50 = 2: 1
Why is it important to track interview to offer ratio for hiring managers?
Interviews are a crucial part of the recruitment process and directly reflect the offer acceptance rate, net promoter score and interview-to-offer ratio. Being a recruiter, you might have to dive into a vast pool of candidates to get the perfect one. Also, the more comprehensive selection invites a lot of hassle and higher costs. Thus, you can save valuable time by weeding the unfit candidate right from the beginning.
What are the best practices to improve interview to ratio KPI?
Improve the candidate experience.

Offer a competitive CTC.

Be clear about the roles and responsibilities in KRA.

Create a good bond with employees.

Listen to the concerns of employees.
8. Offer acceptance rate
Offer to acceptance is one of the most important recruitment KPIs of talent acquisition and indicates the success of the company's hiring manager, recruiter or HR team.
A robust OAR demonstrates your ability to understand candidate experience, skill sets, and priorities, filling the graph of recruitment metrics with your efforts to fill the job vacancies. If this KPI needs to be revised, identify the root of the issues, and opt for strategic actions to improve your messaging, communication and overall candidate experience.
Calculating this recruitment KPI for Recruiting Strategy is important as it determines whether your job description is clear and whether you are taking the right measures to tailor your job offers to match expectations.
OAR Calculation= Total number of accepted job offers / total number of offers extended) X 100
Benefits of taking OAR into consideration
The offer acceptance rate is the key performance indicator of your recruiting efforts.
Suppose hiring managers have clearly defined the job role and involved transparency in the recruitment process. In that case, the reporting metrics of hiring quality talent and employee retention across the board will be high.
How to improve offer acceptance rate?
Offer acceptance rate can also make your way to the next hiring process in the company. Check out the scope of improvement in increasing the offer acceptance rate:
Be clear about the job offer and description.

Bring transparency in listing the KRA.

Don't dodge the quality candidates in a long hiring process.
9. Retention rate
Employee retention rates of 90% or higher are considered good, meaning a company should aim for an average employee turnover rate of 10% or less. (peoplekeep)
One of the most challenging recruitment KPIs for the managers engaged in the hiring process is the retention rate analysis through recruitment dashboards. The hiring metrics clearly show all recruitment efforts you have put into retaining the candidate for the long run with the company.
If you are not clear in the interview or hiring process, it can adversely impact the retention rate.
Retention Rate Calculation= The number of employees spent one year or more in the company/ the number of employees in those positions one Year ago
Why is the retention rate essential to consider?
Recruitment analytics largely determine the retention rate. Many parameters are evaluated to measure retention rate: candidate satisfaction, protected class, work culture etc.
Ways to improve the retention rate
Conduct sessions for counselling and general discussion with the employees.

Always look for long-run candidates.
10. Employee referral rate
Employee referrals account for 30-40% of all hires in the hiring process. The cost-per-hire of employee referrals is $1,000 less on average than other hiring sources. 88% of employers rate employee referral programs as the best source of applicants. Referred candidates are 2.6% to 6.6% more likely to accept job offers.
Employee referral works well to hire quality candidates in UK for the open position of different job roles in the company.
It is a fact that when you post a job on your company career page, social channels like LinkedIn, Facebook, and Twitter, employees will come to know about the current opening and can send you referring for the same. Many organisations have even started employee-referring policies with a referral bonus.
It can be calculated based on how many qualified candidates you have hired and the total number of hires in the company.
Employee referral rate = Number of qualified candidates hired through referral/ Number of total hires
Importance of employee referral
The employee referral rate is one of the important recruitment KPIs to consider.
If you get referrals from good and hardworking employees, it can ease your entire hiring process. The top benefits of using this recruitment metric to close a job opening are:
It takes less time to hire and can save an average of 13 days when you hire an employee through referral.

On average, employers save $1,000+ in hiring costs through referrals.

45% of referral employees stay longer than those hired through other channels.

70% of companies agree that referrals have the best culture fit for the organisation as they already know the work culture through the employees.
How can you bring out the best in the employee referral process?
Always cross-check the experience, qualification or certification of the referred employee.

Employees often give candidates references to earn bonuses, so be specific about the interview rounds.
11. Hiring manager satisfaction
Business objectives through hiring a good number of qualified candidates are fulfilled to a great extent.
You cannot count or measure the success of inner satisfaction with numbers or graphs, just a big high five to hire quality candidates in less time.
When you and your company is unhappy with the new hires or applicants, it could indicate that the selection criteria are irrelevant to the roles or you need to invest more effort in the recruitment process.
You can measure hiring manager satisfaction with a survey or a short interview.
Why consider hiring manager satisfaction?
Hiring manager satisfaction, one of the important recruitment KPIs, is as substantial as acknowledging your efforts to board the right candidate for your company.
With a survey conducted between internal team members, you will get in-depth knowledge about your performance. Being a hiring manager, you know your strength and can take the best decision to execute the recruiting process.
Follow the tips to improve hiring manager satisfaction
Look for the core strength at which you are the best in the recruitment process.

Build compelling job ads on job boards.

Promote ads on job search sites.

Manage candidates easily and thoroughly in the screening process.
12. Recruitment funnel effectiveness
This KPI in hiring qualified candidates works best for your company's recruiting team.
As the recruitment process becomes automated with the best job boards, there is an increased focus on tracking recruitment metrics and improving them through various funnel stages.
It is a useful tool to help you visualise every step of the talent pool process and think holistically about candidate satisfaction in the selection process.
Importance of recruitment metrics
The recruitment funnel helps you simplify the recruitment process into various stages and break each step into tasks; managing these multiple stages is the most challenging part. But it can be made much easier by measuring recruitment metrics with the help of digital tools.
Methods to improve this KPI
Attract passive and active candidates for different job roles.

Set up the application processes and shortlist the quality candidates.

Hiring or offering the role to qualified candidates.
13. Recruiting conversion rate
Conversions are essential to determine your overall efforts in the screening and interview process. The recruiting metrics dashboard is an essential HR performance indicator to get a panoramic overview of your recruiter's general performance.
If one of your talent recruiters' hire rates has dwindled over time, you can check the root of the problem or issue and take training and mentorship to make a positive change.
Calculation of recruiting conversion rate= Total number of candidates joining the onboarding process/ total number of candidates screened and interviewed in the hiring process.
Top benefits
These recruiting metrics focus on keeping your staff motivated, content, and productive across the business.
14. Talent satisfaction
Gartner's research found that the things that make up a compelling EVP include compensation, work-life balance, stability, location, and respect for most people. Essentially, an employee value proposition should provide incentives that reward hard work and create a supportive, inclusive work environment for all.- vervoe.com
Following the hiring journey to fill the vacant positions, you also evaluate talent satisfaction as one of the leading recruitment KPIs that can increase employee commitment to the company for a more extended period.
Importance of talent satisfaction
The open position for employees can be easily filled if talent satisfaction is considered as the main criterion for a company's work environment.
Best ways to acknowledge talent satisfaction
Give the best company culture to employees.

Check the adverse impact domains from Time to Time.
Selection ratio
Another notable feature of important recruiting KPIs is the selection ratio which keeps your process for an open position or job role on track while monitoring a list of parameters like recruitment funnel, recruiting costs, source quality, candidate net score etc.
This particular metric is worth considering as it gives an accurate idea of how many applicants have gone through the application process to the selection stage. Check out the selection ratio case study to have detailed knowledge about parameters today!
Calculation of recruitment KPI = Total number of selected candidates /overall candidates who applied for the job.
Advantages of selection ratio
If you have already posted job

ads on different job boards

and can still get quality candidates, then the selection ratio will undoubtedly be affected.

This KPI will also indicate the issues of screening and sourcing channel efficiency.

You will be able to drill down the challenges or inefficiency of assessment processes, hiring processes and communication with the applicants.
How can you improve the selection graph?
Prefer the

Best HR recruitment software

to have resumes or applications of the best candidates.

Be Calm while communicating with the applicant.

Be empathetic and understand the concern and comfortability of shortlisted candidates.

Be quick in response, as job-seeking candidates always look for an immediate answer to emails or messages.
15. First year attrition
One of hiring managers' most challenging and tough phases is attrition time. It is the pace at which employees start leaving the company by emailing resignations. The attribution rate determines how many employees leave the organisation involuntarily or voluntarily.
First Year attrition = Total number of full-time employees who have left per month/ the average number of employees
Reasons to optimise first year attrition
When you suddenly start receiving resignation letters, it will make you think about your company's environment and work culture.
Giving you an edge to look into the scope of improvement in the protected class; will indicate the issues based on strategies or bad intentions. Losing good people, especially when you struggle to replace them to hire quality candidates, means you won't be able to operate as effectively as you should.
How can you improvise these recruitment metrics?
Develop a pleasant work environment or company culture for the employees.

Be clear about job responsibilities in the KRA module.

Appoint the right leadership managers and consultants.

Give freedom to express concerns, problems or issues faced regularly.

Bring transparency to the interview process.

Offer competitive compensation and benefits to the employees.
16. Time to promotion
"Elevate your self-worth first, before you reach out to the world is search for promotions, transformation starts within."― Wayne Chirisa
In the list of all important recruiting KPIs, Time to promotion is specifically countable as every employee in the company seeks development in terms of CTC and designation. Creating career advancement and growth opportunities for qualified candidates increases engagement, morale and retention.
By drilling down into a time-to-promotion KPI, you can see exactly how many of your hires have progressed within the company over a specific timeframe and can measure success in achieving different targets.
Time to promotion = the total number of promotions during a given timeframe/ total number of employees in the company.
Why tracking time to promotion is important for the HR team?
If your company offers a growth platform based on employee performance, it encourages them to move up and stay longer with the organisation. You can make your internal training, career development program, and talent-nurturing initiatives more engaging for interns and full-time employees and help you achieve recruiting goals.
It encourages applicants to move up in the company to perform better, which significantly impacts organisational depth and growth.
How can you improve this KPI?
Set parameters to evaluate the performance, like candidate net promoter score.

Some organisations conduct SPF to determine the targets achieved by the employees every quarter.

Motivate the candidates who have the calibre and can bring out development in your company.
18. Candidate diversity
Cody Horton is one of the best in the business. In addition to being a leader in Talent Acquisition, he brings an unparalleled passion to the diversity and inclusion space. I've known him for well over 10 years and would highly recommend Cody for any senior recruiting position. – Charles B
Evert company likes to have candidates who can bring new horizons or perspectives to the workplace.
Utilising this one of the most important recruitment KPIs, you can not only bring out a fair, balanced, and equal work culture but also give benefits from a broad mix of experiences, perspectives and skills.
Always look for an excellent mix of employees from different recruitment channels while engaging a broad mix of the best talent at every stage of recruitment analytics.
How can candidate diversity bring a change in the work environment?
Working with a candidate diversity metric is the way to ensure you connect with a wide range of amazing talent and ensure your company doesn't solely consist of like-minded people.
Tips to improve candidate diversity
When you post open positions for different roles in your company, you may find many candidates who have completed the application process and submitted resumes at the first step. Check out how you can identify the diversity of applicants:
Besides work experience, also look for candidate satisfaction in different hobbies and favourite things to do in free time.

Ask them for different skills or talents in different fields.

Want to develop the

best work culture in your company

? Try GoHire Today!
19. Dismissal rate
Next in the rundown of significant recruitment metrics is the dismissal rate.
Dismissals in the company can happen at both employee's and employer's end. There can be several reasons for this application process contact termination, employee breach, resignation etc.
Dismissal rate = No. Of People That Have Been Hired Over the Past Year / No. of People that Have Been Dismissed/Resigned
Importance of tracking dismissal rate
Sometimes, it adversely impacts the recruiting process when you put so much effort into approaching a good number of qualified candidates, and then suddenly, applicants start looking for other opportunities. It can create a significant impact on the dismissal rate of your organisation.
Considering these recruitment metrics of an applicant tracking software, you will be able to understand how much talent you retain for a specific period and take paramount measures to activate your turnover rates.
Best ways to improve dismissal rate
To improve this one of the most important KPIs, you can follow these tips:
Retaining your junior talent in boot camps.

Offer training or internship programs for freshers in the company.

Create a healthy environment in the company.
Conclusion
Tracking recruiting KPIs during the hiring process can help you a great insight into the facts affecting smart and data-driven decisions. A balanced KPI system determines different recruiting metrics and the effectiveness of recruitment funnels.
When you consider your actions and decisions in the hiring process, you can find specific ways to increase productivity to get quality candidates and achieve business goals.