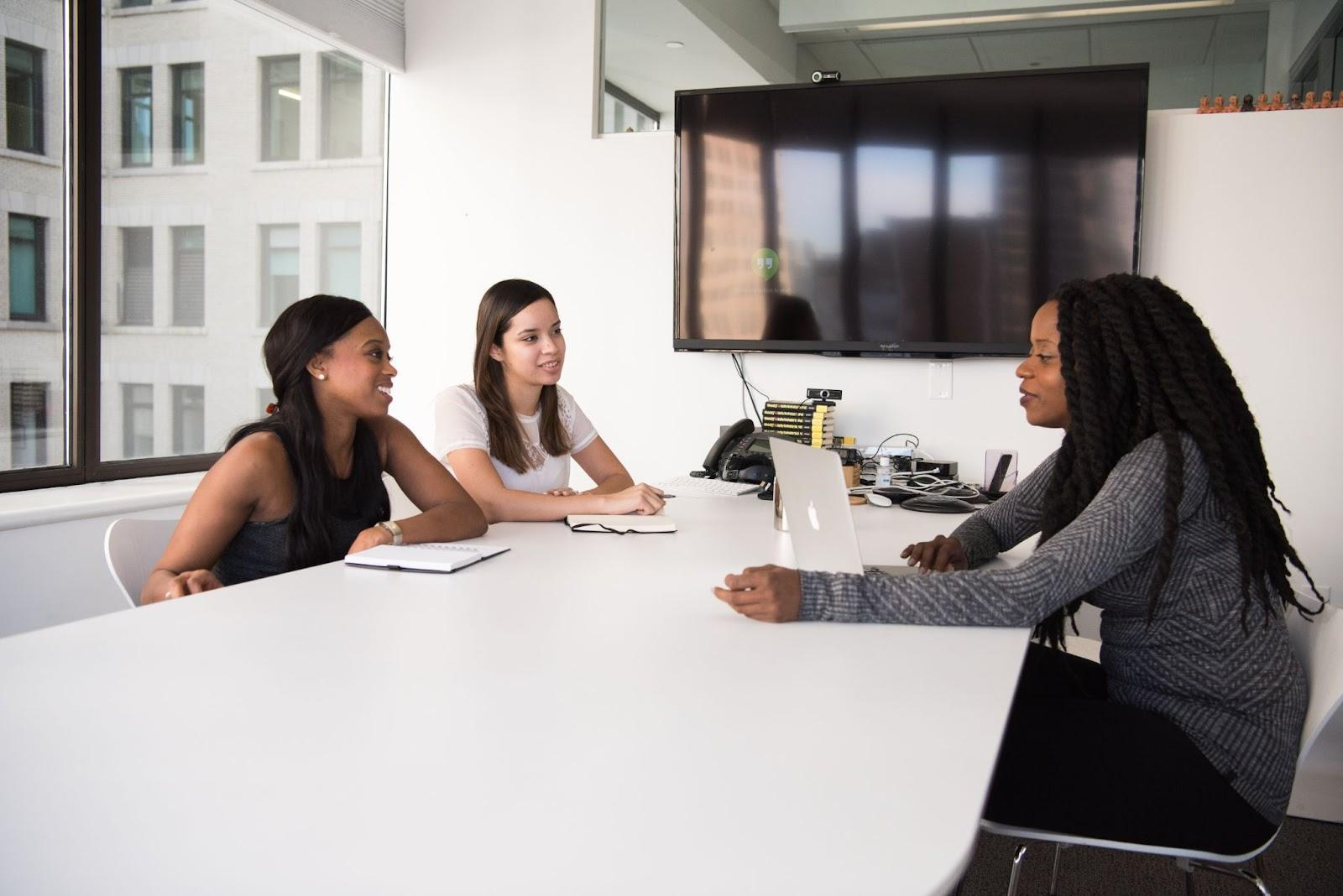 The majority of contemporary job hunts commence with a simple Google search. Given the level of competition, it's recruitment websites and career pages ranking highly on Google that gain the most traffic and, consequently, a larger number of job applications. A meticulously devised SEO strategy can greatly assist recruiters in effectively disseminating job advertisements to prospective candidates and amplifying the presence of job postings on the Internet. This article will delve into the five paramount methods to augment online recruitment outcomes via search engine optimisation, whilst also appraising the key metrics that warrant tracking.
Why Does SEO For Recruiters Matter?
In the current competitive market, recruiters must recognise the importance of SEO. A typical candidate uses Google to search for job listings these days. Thus, recruiters should consider this and ensure their job postings are visible to candidates. Your recruitment page should be easily found online if you want to fill your vacancies fast and find great talent.
The knowledge of SEO for recruiters cannot be overestimated. It helps you reach a wider audience, promote your company online, build trust and credibility, and improve your employer's brand visibility.
People are more likely to remember pages that appear higher in search results and visit those websites. That is where SEO enters the game. It helps you rank higher and, as a result, reach more potential employees.
Trust and credibility are also crucial for any business. SEO helps you create relevant, informative content that shows that you are an industry expert and can be trusted. Moreover, Google will also mark your web page as credible if it sees that your content is of high quality and you have backlinks from credible websites.
Finally, as an employer, you need people to be able to find your LinkedIn profile, as it is one of the primary channels for candidates to look for jobs. An effective SEO strategy will help you optimise your LinkedIn content for internal search.
SEO Strategies to Boost Recruiters' Outcomes in the Hiring Process
Keyword research
The first step of recruitment SEO is to learn what your potential candidates are looking for. In other words, you should do thorough keyword research. The right keywords will help your website appear higher in the search results and be more likely to be discovered by potential candidates.
Initially, you'll need to compile a list of pertinent keywords relating to the job vacancy. For instance, if you're recruiting for a managerial role, you might consider terms such as "managerial position", "management role", "manager", or "manager's salary" for inclusion on your list.
If you want to find more keywords but can't think of anything, look at the related search terms that appear when you put a keyword in Google. This can help you generate more ideas for your recruiting keywords. Also, use keyword research tools available online. For example, with the help of SE Ranking's keyword generator, you can extend your list with similar, related, question-based, and low-search volume keywords.


Source: SE Ranking
After you find the specialised keywords, you need to include them in your content on the website and pages, such as your LinkedIn profile, and target specialised keywords. Moreover, always use location-based keywords like "manager in Vancouver" or "a UX designer in Chicago." This will help you find candidates in the area you are targeting, especially if it is important that a person works from an office and relocation is not an option.
A wise use of keywords can help you optimise both your website and hiring pages like LinkedIn. As a result, more people looking for jobs that you offer will find your pages and apply.
Backlink building
SEO for recruiters also includes backlink building. Backlinks are an essential factor in any marketing strategy because they help build website authority. If you want to be competitive in the market and stand out, you need to obtain high-quality backlinks.
A backlink is a link from another website to your web page. If websites with high authority link to your page, search engines will more likely rank your page higher and drive more traffic to it. In other words, backlinks are recommendations from other websites to view your content.
Moreover, you can build links to both your website and your LinkedIn profile to help it grow. LinkedIn is now one of the most effective social media platforms for finding new leads and promoting your brand.
You can also research what backlinks your competitors have. Following your competitor's backlink profile, you'll have an idea of their activities and directions of strategy to do the same or even outperform your rivals. To do that, use a backlink checker by SE Ranking to analyse backlinks of any domain and build your strategy based on that. The tool provides a detailed dashboard with important domain metrics and reports on referring domains, pages, dofollow/nofollow attributes, anchor texts, and referring IPs.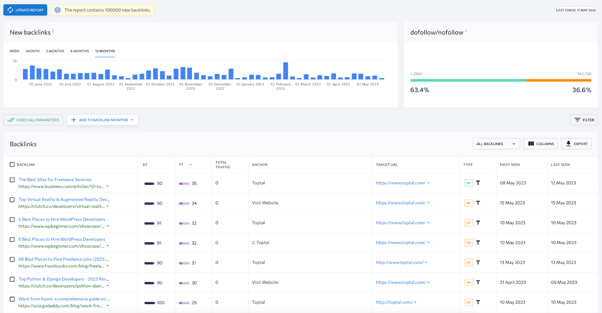 Source: SE Ranking
There are different ways to build backlinks:
Ask to guest blog. Guest blogging is about building a backlink profile by inserting links to your own articles or publications where applicable. Thus, you can write content for other websites and then insert links to your web pages. When people looking for jobs on other websites they trust will see these links, they are more likely to follow them.
Publish your job posting on different resources. There are multiple websites that regularly publish new vacancies by category, and you can reach out to them and ask them to link to your recruitment website.

Create engaging visual content.

Around 41% of marketers say that original visual content (illustrations, infographics, etc.) help them in their marketing strategy. Thus, focus on creating content that is unique, engaging, and shareable.
Writing high-quality content
Recruitment SEO is also about high-quality content. The content should be helpful, concise, and represent your brand identity. You need to communicate your goals, values, and the candidates you are looking for clearly so as not to mislead potential employees.
In addition to other factors, proper content formatting is a crucial element in optimising a webpage for search engines. Websites without proper formatting are less likely to attract visitors and appear as the ones people can trust. Simple text is not going to help you win the competition and stand out among other companies. Moreover, don't use too many buzzwords, links, or confusing schema.
The visual experience is important both for people and search engines. If you format your content properly, search engines like Google will value your page higher and recommend it to users online.
Finally, remember to use bullet points and lists and divide the text into smaller pieces to make it more readable. You can also highlight important information to make sure that potential candidates pay attention to it. Your text should be not only informative but also visually pleasing.
Make sure your website is mobile-friendly
Taking into account that more than 55% of people access the Internet from their mobile devices, you should prioritise making your website mobile-friendly. People are used to looking for information or jobs on their phones. As a result, without a mobile-friendly interface, you can lose your rankings and position in search results. Take into account that smartphones have small screens, and that's why all content should be adjusted accordingly to provide a better viewing experience.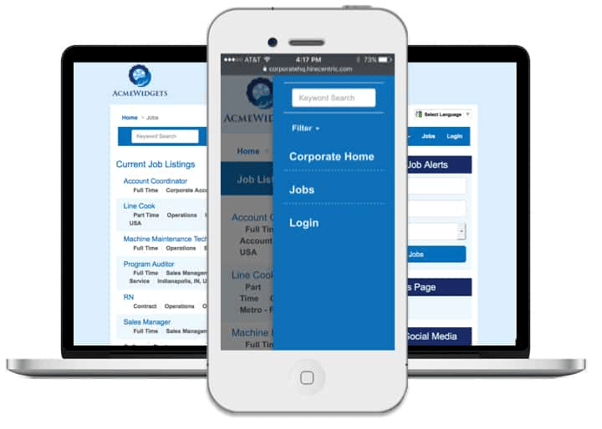 source: Exacthire
Using structured data
Another way to attract new potential candidates and be noticed on Google is to use structured data. It is a set of information structured in a way that helps search engines understand the context of your web page content. Do not confuse it with the content people see on the page. Structured data is a set of code that only search engines see, and it tells browsers how information should appear on the page.
According to Google, adding structured data can enable more engaging search results that might encourage visitors to interact more with your web page. These results are called rich results.
There are specific guidelines for job postings you need to follow if you want your web pages to be noticed by Google. For example, you can add JobPosting structured data to your job posting web pages.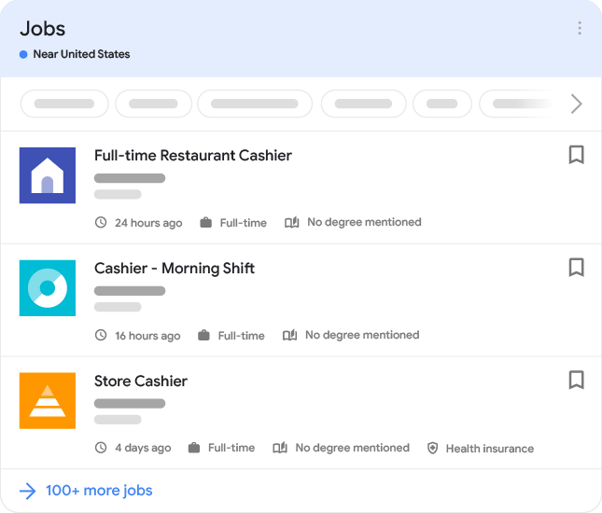 source: Google
Using social media
To boost your page SEO efforts, use social media platforms. A lot of people these days use social media to look for jobs. Thus, if you pay attention to the look of your profile on Instagram, Twitter, or Facebook, share relevant and engaging content there, and communicate with users, the chances of finding new employees rise.
Your company's profile on social media plays a great part in your brand image. When people see that you are putting a lot of effort into the content you share, everything looks coherent and visually pleasing, and they are more likely to be interested in applying for certain positions. Additionally, you can consider using a social media aggregator to showcase your content on your website, thereby enhancing your employer branding efforts.
Moreover, some types of content on social media drive a lot of traffic and social shares. These include blog posts, infographics, podcasts, and videos. The more people share your posts, the higher the chances of finding new candidates.
Which metrics can you track with site analytics?
There are plenty of software you can use to monitor and analyze your recruiting website's performance. Some of them are designed specifically for recruiting purposes (for example, Recruitee), and others keep track of your SEO results (SE Ranking, Google Search Console). So, what metrics to consider?
Total visits and average visit duration. Total visits are how many people visited your website during a certain period of time. The average visit duration is the time spent on your careers site. If people spend more time on your website – it means that your content is relevant and engaging. If your site has a low average visit duration, it can signal poor user experience.
Careers page bounce rate. This metric refers to the percentage of people who visit only one page before leaving your site. The higher the average visit duration and the lower the bounce rate – the better.
Applicant conversion rate. This metric shows the percentage of visits that have resulted in a submitted job application. To improve your applicant conversion rate, optimise your job postings and provide visitors with relevant and authentic information about your company. Ensure that job descriptions are compelling and optimised according to the latest SEO practices and the interface is mobile-friendly.
Website traffic. You can also check general website traffic and see how many people visit your web pages and how they find it. It can help improve your SEO strategy and identify the gaps in it.
Keywords rankings. You can check how your keywords rank online and whether they drive any traffic. This is an important aspect of keyword research and finding new potential candidates.



Summary

If you are looking for potential candidates online, you shouldn't overlook the importance of SEO for recruiters. It can help you drive traffic to your website, improve your brand visibility, and find new employees faster and more efficiently. Recruitment, in its essence, is marketing, so if you want to stay competitive in the market and stand out among other companies, you need to invest in an SEO strategy.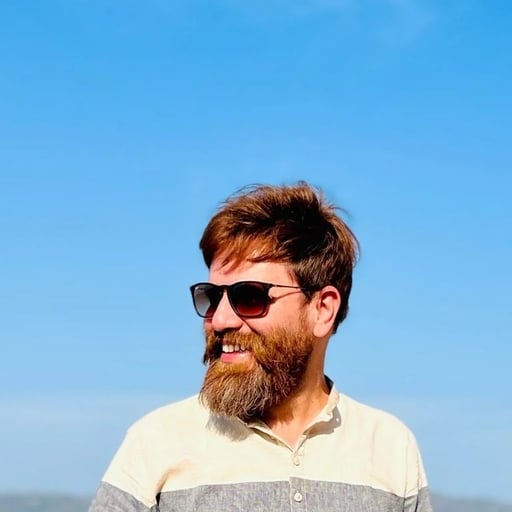 By Ashok Sharma
6 Jun 2023 · 6 min read
Hi, I am Ashok, and I am an engineer-turned-digital marketer-plus-content-creator. As an experienced Marketing Strategist with 14+ years of experience, I am passionate about using viral marketing tactics to help businesses get discovered and recognized.