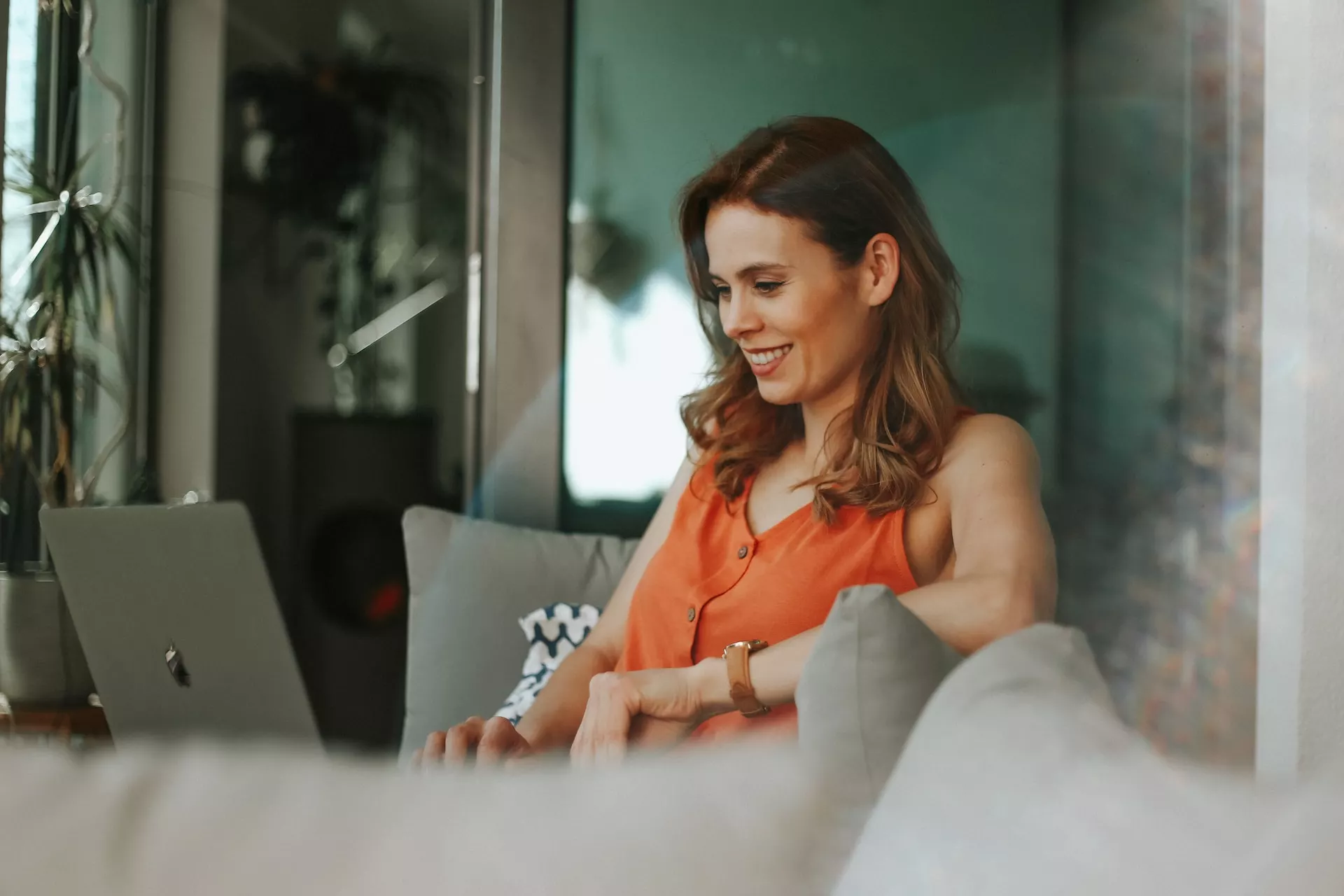 As the United States continues to experience economic growth and the labour market becomes increasingly competitive, Small and Medium-sized Businesses (SMBs) face the pressing challenge of finding qualified talent. One of the most efficient ways to reach potential candidates is through job boards.
However, not all job boards deliver the same results. This comprehensive guide provides an analysis of the top 17+ job boards in the US for SMBs, supported by a wealth of data and metrics.
Introduction
In the ever-evolving labour market of the US, the importance of effective recruitment cannot be overstated. According to the U.S. Small Business Administration, there were 31.7 million small businesses in the US in 2020, making up 99.9% of all US businesses. Moreover, with the Bureau of Labor Statistics reporting 10.9 million job openings in December 2021, the competition for top talent is fiercer than ever.
In this context, job boards have emerged as a crucial recruitment tool for SMBs. By providing a platform where employers can post job openings and job seekers can apply for them, job boards bridge the gap between SMBs and potential employees. However, with hundreds of job boards available, it can be challenging for SMBs to identify the ones that will yield the best results.
Try GoHire Free Today 🚀
GoHire is the ultimate solution for startups and SMBs to simplify hiring and hire the best people, fast.
1. Indeed
Indeed is one of the largest job boards in the world. A hub for global talent, it boasts over 250 million unique visitors each month, offering SMBs access to a diverse and extensive pool of potential candidates.
According to SilkRoad's data, Indeed delivered 72% of all interviews in the US in 2019, demonstrating its effectiveness as a recruitment platform.
Its user-friendly interface, advanced search filters, and option to host company reviews make it an attractive choice for SMBs.
Indeed also offers a 'pay-per-click' job advertising model, allowing SMBs to control their recruitment budget effectively. Moreover, its resume database of over 175 million resumes allows employers to proactively seek out potential candidates, adding to its appeal for SMBs.
2. LinkedIn
LinkedIn is more than a professional networking site; it's a powerful job board. As of 2021, LinkedIn had over 774 million members, with 57 million companies listed on its platform. This vast network allows SMBs to not only post jobs but also actively seek out potential candidates.
Furthermore, LinkedIn's unique selling point is its community-based approach. SMBs can leverage LinkedIn's community features, such as groups and discussions, to boost their employer brand and engage with potential candidates. Additionally, LinkedIn provides rich analytics, helping SMBs understand the type of candidates their listings attract, thereby enabling them to tweak their recruitment strategies effectively.
3. Glassdoor
Glassdoor uniquely combines job listings with company reviews, offering a transparent view of company cultures and employee experiences. According to Glassdoor's data, 83% of job seekers will likely research company reviews and ratings when deciding where to apply.
Glassdoor's model encourages transparency, which can be particularly beneficial for SMBs highlighting their positive work culture and standing out from larger competitors. It allows potential employees to get a realistic view of the company, thus attracting candidates who align with its values and culture.
Related Read: How to Build a Work Culture That Attracts Top Employees
4. Monster
A veteran in the online recruitment space, Monster, remains a significant player. According to its website, Monster attracts over 29 million job seekers monthly. It's longevity and recognisable brand make it a trusted platform for job seekers, providing a broad reach for SMBs looking to attract talent.
Monster offers several valuable features for SMBs, such as customised company profiles, a comprehensive resume database, and screening tools to filter applicants. It also provides access to recruitment experts who can guide SMBs through the hiring process, making it a comprehensive solution for SMBs' recruitment needs.
5. CareerBuilder
CareerBuilder is a global job board that provides a variety of recruitment services. SMBs can post jobs, search for resumes, and utilise career advice resources. According to Emsi, CareerBuilder reaches over 140 million unique job seekers worldwide, offering a robust platform for SMBs to attract diverse candidates.
Additionally, CareerBuilder offers a suite of pre-hire platforms that help SMBs streamline their recruitment process, from talent acquisition to background checks and human capital management. Its wide range of tools and resources makes it an all-in-one recruitment solution for SMBs.
6. SimplyHired
SimplyHired is a job board aggregating listings from various sources, ensuring a wide reach for posted jobs. According to data from Owler, SimplyHired reaches over 30 million unique job seekers per month, providing extensive coverage for SMBs' job postings.
In addition to its extensive reach, SimplyHired offers features such as salary comparison tools and local job market data, providing valuable insights for job seekers and employers. For SMBs, this means being able to set competitive salary ranges and understanding local hiring trends, which can significantly enhance their recruitment strategy.
7. Dice
Dice is a leading job board for tech jobs in the US. With over 2 million unique monthly visitors, it caters specifically to the tech industry. For SMBs in the tech sector, Dice can be an effective tool to connect with highly skilled tech professionals.
Dice also offers targeted recruiting features such as profile browsing, candidate matching, and a talent search platform. It provides a competitive edge to SMBs looking to recruit in the tech industry, where more skilled candidates are often needed.
8. FlexJobs
As the name suggests, FlexJobs is a job board focusing on remote, part-time, and flexible jobs. With the increase in remote work, especially post-pandemic, FlexJobs has seen a surge in popularity.
According to its website, it has helped over 4 million people in their job search since its inception.
FlexJobs thoroughly screen every job and company to ensure legitimacy, which can be particularly appealing to job seekers wary of remote work scams. For SMBs offering flexible work options, this platform can connect them with job seekers explicitly looking for such opportunities.
9. Handshake
Handshake is an innovative job board that connects students from over 1,000 colleges and universities with employers across the United States. According to the website, Handshake hosts over 500,000 employers, including 100% of the Fortune 500 companies. This platform can be a powerful tool for SMBs looking to recruit new graduates and entry-level employees.
Handshake's focus on early-career professionals and its partnership with higher education institutions makes it unique. SMBs can leverage Handshake to connect directly with students, host virtual recruitment events, and even participate in virtual career fairs hosted by universities.
Handshake's comprehensive university network and focus on early-career talent make it an excellent platform for SMBs looking to attract, engage, and recruit the next generation of talent.
10. Google for Jobs
Google for Jobs is not a job board in the traditional sense. Instead, it's an enhanced search feature aggregating job postings from various job boards and careers pages and displaying them prominently in Google Search results.
For SMBs, having their job postings appear in Google for Jobs can significantly increase visibility. There's no direct way to post jobs on Google for Jobs; instead, it requires proper job posting structuring on your website or posting on a job board that's integrated with Google for Jobs.
11. Local Job Network
The Local Job Network is a network of over 600 employment websites, each dedicated to a specific local market in the US. It promotes diversity and local hiring, making it a good option for SMBs looking to hire within their local community.
With features like automatic job posting distribution, compliance solutions, and community outreach, the Local Job Network can be a powerful tool for SMBs looking to enhance their local recruitment strategies.
12. USAJobs
USAJobs is the U.S. government's official job board. While it's primarily used for federal job postings, it can also be useful for SMBs, particularly those in industries like defence, healthcare, or education.
SMBs can leverage USAJobs to connect with a pool of job seekers interested in public service or government-affiliated jobs. However, it's important to note that the platform might not be suitable for all industries.
13. Internmatch (Now WayUp)
Internmatch, now known as WayUp, is a job board specifically designed for internships and entry-level jobs. It's used by over 5 million students and recent graduates, according to data from WayUp. For SMBs looking to hire interns or recent graduates, WayUp can provide access to a concentrated pool of young talent.
14. Ladders
Ladders is a job board that focuses on high-paying jobs, typically those offering a salary of $100,000 or more. For SMBs looking to fill senior-level or specialised roles, Ladders can connect them with experienced professionals seeking high-paying opportunities.
What sets Ladders apart is its commitment to quality over quantity. The platform has a strict policy of only listing jobs that pay over $100,000, which means that job seekers using the site are serious about their career advancement and expect high-calibre opportunities. This can be particularly beneficial for SMBs looking to attract top-tier talent.
Ladders also provides features like recruiter search, company profiles, and an industry news section, allowing SMBs to enhance their employer brand and stay informed about industry trends. This focus on quality and comprehensive services makes Ladders a valuable resource for SMBs seeking to fill high-level positions.
15. Jora
Jora is a relatively new job board in the US with a worldwide reach. It operates as a search engine format for jobs, and as per their website, they host thousands of jobs across various industries. Its user-friendly interface and easy-to-use features make it a practical choice for SMBs.
What makes Jora stand out is its cost-effective nature. It allows employers to post jobs for free, providing a budget-friendly option for SMBs. It also offers an option for sponsored listings, ensuring higher visibility for SMBs willing to invest more.
16. Behance
Behance is a job board tailored for creative professionals. It's a platform where artists and designers can showcase their portfolios, making it a unique talent pool for SMBs in the creative industry. According to the website, millions of visitors come to Behance to view the latest work from artists worldwide.
For SMBs in industries like advertising, design, arts, and media, Behance can be an invaluable resource. It allows companies to explore portfolios and directly reach out to creatives whose work aligns with their needs.
17. Mediabistro
Mediabistro is a job board and career resource for media professionals. Whether your SMB is looking for talent in content creation, journalism, PR, or digital marketing, Mediabistro offers a concentrated pool of media-savvy candidates.
Besides job listings, Mediabistro provides various resources like industry news, courses, and events, which can help SMBs stay updated with media industry trends. Focusing on a specific industry helps match the right talent with the right job, enhancing the chances of a successful hire.
In the increasingly competitive labour market, effective recruitment is a critical success factor for SMBs. With the right job board, SMBs can reach a wider pool of candidates and target the right talent, optimise their recruitment budget, and enhance their employer brand.
While this list provides a comprehensive overview of the top 17+ job boards in the US for SMBs, the effectiveness of these platforms can vary based on factors like the industry, job type, and specific recruitment goals. Therefore, SMBS must understand their unique hiring needs and evaluate these platforms accordingly.
Overall, as the recruitment landscape evolves, job boards will remain a vital tool for SMBs to attract, engage, and recruit top talent. The future of SMB recruitment lies in leveraging these platforms effectively, combined with a robust recruitment strategy.
Enjoying this article? We share more insightful content regularly on our LinkedIn page. Don't miss out, follow us to stay updated!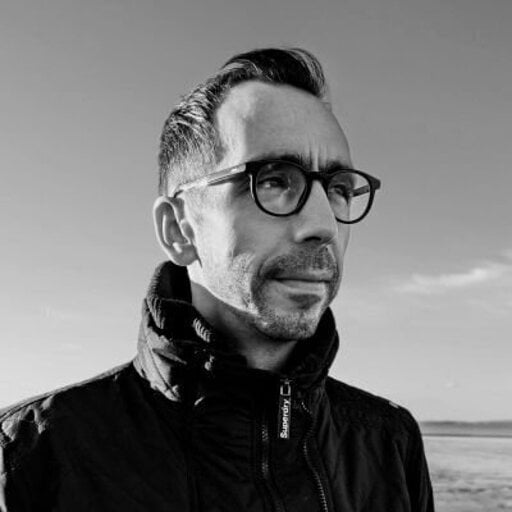 By James Yorke
1 Jun 2023 · 7 min read
As the Digital Marketing Manager at GoHire, I steer the company's online presence, constantly trying to push the company forward and exploring the latest trends in digital marketing. When I'm not working on GoHire's marketing campaigns, I embrace the challenge of running in the rain, take my loyal Doberman dog out for walks, and passionately support Tottenham Hotspur F.C. through the many highs and lows!