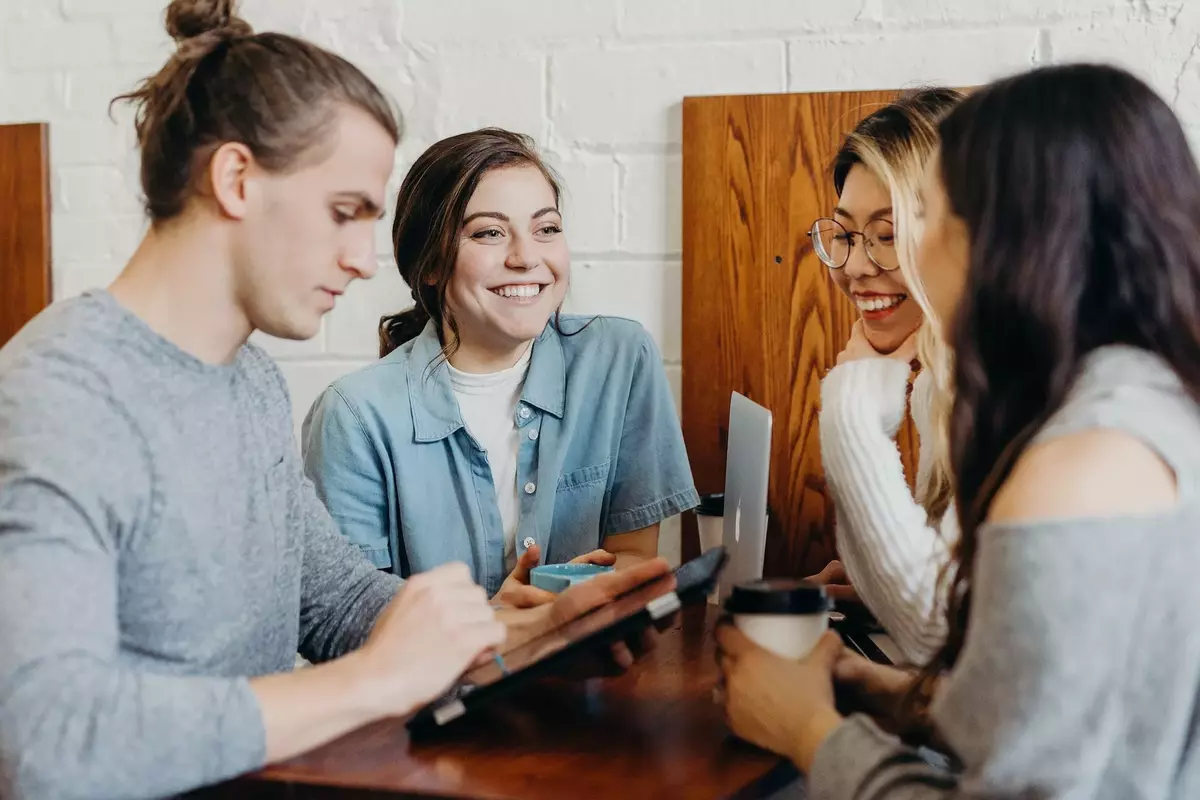 Managing human resources can be a rollercoaster ride, especially for businesses on the rise. As the workforce grows and responsibilities pile up, it can be overwhelming to keep track of everything, and relying on manual methods can be tedious and prone to errors.
But fret not! Thanks to the advent of cutting-edge HR software, businesses can now streamline their HR operations and simplify their administrative tasks. In this article, we'll dive into seven ways HR software can make your life easier and empower your business to stay ahead of the curve. So, buckle up, and let's get started!
1. Automated Onboarding
According to Zippia, effective onboarding procedures can enhance the likelihood of new employees remaining with the company by 82% and increase their productivity by 70%. However, onboarding new employees is a time-consuming and complex process, involving numerous forms, paperwork, and approvals. However, with HR software, businesses can automate their onboarding process, streamlining tasks such as document signing and background checks.
For example, top HR software like GoHire offers an automated onboarding feature that allows businesses to send new hires digital offer letters, collect e-signatures, and store all new hire documents in one place. This can save HR teams significant amounts of time and effort, allowing them to focus on other important tasks.
Like the benefits of a solid onboarding checklist, automated onboarding can also help new employees feel more welcome and engaged from the beginning. Streamlining the process and reducing the potential for errors or delays enable businesses to make a great first impression on new hires and set the stage for a positive working relationship.
With the GoHire app's automated onboarding feature, businesses can ensure new hires receive a smooth and efficient onboarding experience, setting them up for success from day one.
2. Time and Attendance Tracking
Tracking employee time and attendance is another vital administrative task you can simplify with HR software. With automated time tracking and leave management features, businesses can easily monitor employee attendance, manage vacation requests, and generate accurate timesheets for payroll processing.
One such HR software that offers comprehensive time tracking and attendance management features is Workyard. The automated system simplifies the process of monitoring employee attendance, managing leave requests, and generate accurate timesheets for seamless payroll processing.
The best HR software solutions offer time and attendance tracking features that allow employees to clock in and out using their mobile devices and HR teams to approve time-off requests digitally, reducing the likelihood of errors and ensuring accurate records.
In addition, time and attendance tracking can help businesses identify patterns and trends in employee behavior and attendance, providing insights into areas where improvements can be made. With accurate data at their fingertips, HR teams can make informed decisions about scheduling, leave management, and employee productivity.
By leveraging HR software's time and attendance tracking features, businesses can streamline this important administrative task and improve overall efficiency and productivity..
3. Employee Data Management
In today's competitive business landscape, attracting and retaining top talent is critical for long-term success. HR software can be crucial in talent management, helping businesses identify, develop, and retain high-performing employees.
One key component of talent management platforms is employee data management. Maintaining accurate and up-to-date employee records is crucial for HR teams, enabling them to make informed decisions and comply with legal requirements. With GoHire's talent management feature, businesses can easily manage employee data in a secure, cloud-based system. This centralized database allows businesses to store all employee information in one place, including personal details, employment history, and performance evaluations.
In addition to providing a secure and accessible database, GoHire's talent management feature can help businesses stay organized and efficient. Instead of managing data across multiple spreadsheets or paper-based files, businesses can access employee records quickly and easily. With secure access controls, businesses can ensure that only authorized personnel can access sensitive employee information, providing an additional layer of security. Automated data backups also protect against system failure or breaches, ensuring employee data is always protected.
4. Performance Management
Effective performance management is key to ensuring employee productivity and engagement. However, Gallup's "2021 State of the Global Workplace" reports just 15% of employees exhibit engagement in their workplace. With HR software, businesses can automate performance reviews, track employee goals, and provide real-time feedback to employees.
HR management software can also help businesses align employee goals with overall company objectives. By providing a platform for goal-setting and tracking, businesses can ensure employees are working towards achieving the company's strategic goals, resulting in increased productivity and profitability.
For example, HR software offers a performance management feature that allows businesses to set employee goals and objectives, track their progress, and conduct performance reviews. This can help HR teams identify high-performing employees and provide targeted feedback and coaching to improve performance.
5. Payroll Processing
Processing payroll can be a complex and time-consuming task, with multiple calculations, deductions, and tax requirements. HR software can simplify this process by automating payroll calculations, generating payslips, and filing taxes. There are plenty of great payroll tools that will handle all of this for you.
HR software can also simplify the process of tracking employee hours and calculating overtime. With automated time tracking and pay calculations, businesses can ensure accurate pay and compliance with labor laws, reducing the risk of costly payroll errors and legal penalties.
Most HR software used by companies offers a payroll processing feature that integrates with a variety of payroll providers, making it easy for businesses to generate accurate and timely payrolls for their employees.
6. Compliance Management
Complying with legal and regulatory requirements is essential for businesses of all sizes. HR software can help businesses manage compliance effectively with features such as automated reporting, alerts, and document management.
Moreover, compliance management tools can help businesses keep up with changing regulations and requirements, ensuring they stay compliant with the latest standards. For instance, HR software can help businesses comply with the General Data Protection Regulation (GDPR) by automating the collection and management of employee data, as well as providing features such as consent management and data retention policies.
Additionally, compliance management software can help businesses avoid penalties and legal action by ensuring they are meeting their obligations.
While there's an HR software list that can simplify administrative tasks for businesses, it's important to note there are other software solutions out there for different industries. For instance, if you're looking for church management software, check out a list of church management software products.
7. Employee Self-Service
Allowing employees to access their HR records and manage their own tasks can save HR teams significant time and effort. With HR software, businesses can provide employees with self-service portals that allow them to update their personal details, check their pay stubs, and request time off. This can reduce the number of inquiries HR teams receive and improve employee satisfaction.
However, it's important to also ensure employees have the necessary resources and tools to perform their tasks effectively. For instance, providing employees with access to a learning management system (LMS) can help them develop their skills and knowledge on their own terms. If you're interested in exploring LMS options, check out a list of LMS examples.
With an LMS in place, employees can take control of their own learning and development, making them more effective and valuable members of the team. And with the employee self-service feature of GoHire, businesses can provide employees with the tools they need to succeed and thrive in their roles.
Streamline Tedious Tasks with the Right HR Tools
In summary, HR software can simplify administrative tasks for businesses in numerous ways, allowing HR teams to focus on other important tasks and improving overall efficiency. From automated onboarding to employee self-service, HR software can help businesses manage their HR operations more effectively and streamline their processes.

GoHire is an excellent example of a comprehensive HR software solution that offers a wide range of features for businesses of all sizes. By investing in HR software, businesses can improve their HR operations, save time and money, and ultimately achieve their goals more effectively.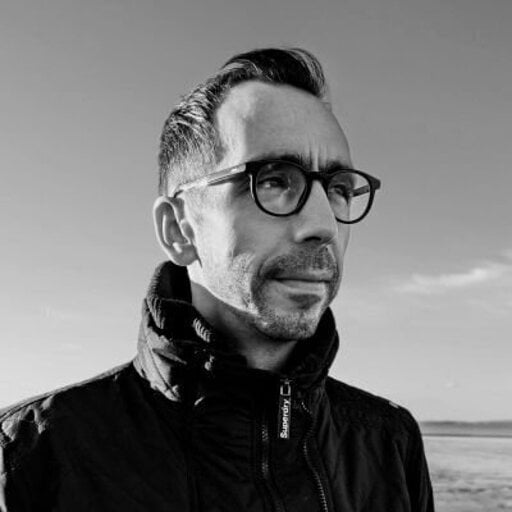 By James Yorke
10 Apr 2023 · 5 min read
As the Digital Marketing Manager at GoHire, I steer the company's online presence, constantly trying to push the company forward and exploring the latest trends in digital marketing. When I'm not working on GoHire's marketing campaigns, I embrace the challenge of running in the rain, take my loyal Doberman dog out for walks, and passionately support Tottenham Hotspur F.C. through the many highs and lows!