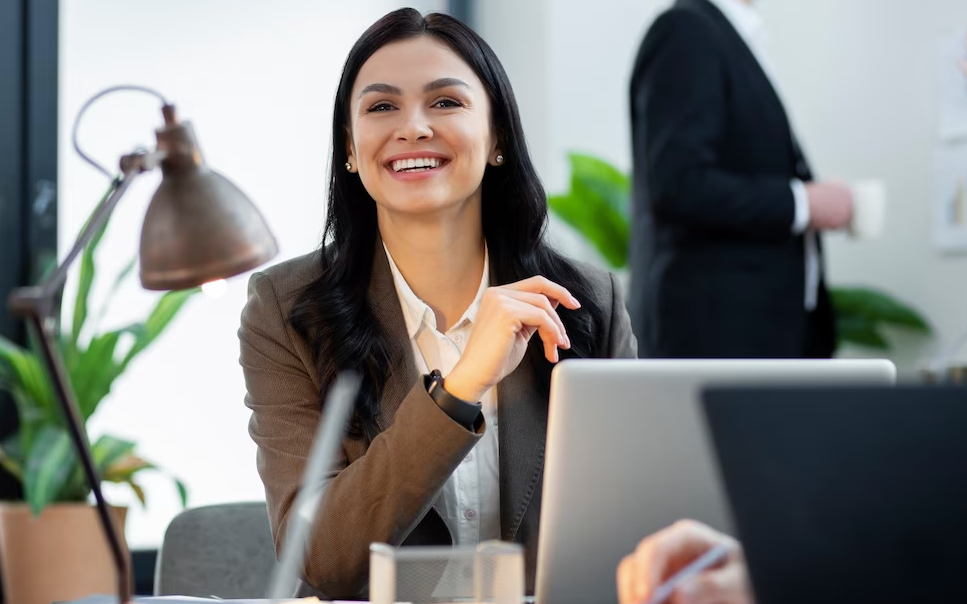 A strong team is the building block of every organisation. In today's competitive job market, finding the right candidate for your company can be challenging. However, technological advancement has given rise to the best HR tools and techniques to help recruiters locate top talent.
From job posting to running ads, receiving applications to screening resumes, online tests to interview scheduling, and the final result to the onboarding process, these tools have entirely revolutionised the recruitment process, making it easier to valuable insight into candidates' skills and abilities.
The advanced techniques can help make informed hiring decisions to build a stronger and more successful team with a clear vision, practical leadership qualities, and a focus on growth and innovation.
Whether it is a startup or a large corporate industry, HR tools for recruitment help recruiters give the right direction for driving the workforce to hire the right candidate for the right position in your company.
Top HR tools for hiring managers
Recruitment in corporate industries, companies, and organisations worldwide is constantly evolving, and it is one of the crucial parts of the development and success of a company.
Hiring managers often find it challenging to manage their recruitment process and keep track of new hire requests to employee exit interviews. At this time, opting for HR software to address everyday administrative tasks like timesheet management, application management, and interview scheduling is nothing less than a stress buster for you.
HR tools are advanced technology solutions that can help recruiters and agencies handle core activities like recruitment performance management in the daily routine. Using these tools, employers can send out periodic surveys and email responses and track the progress of initiatives to address employees' feedback and help work collaboratively. Leveraging the power of automation, this software allows HR managers to manage the compliance-driven hiring process effectively, thus saving time and cutting costs.
Features of top HR tools for hiring managers
HR tools for the recruitment process have many advanced features to explore. Hiring managers can easily achieve their business objectives by getting hands with the latest features. Have a look at the top features of the best HR tools:
Ease of use dashboard
Quick implementation process
Customisability to fit unique needs
Multi-channel access
Collection of ready-to-use reports
Seamless integration with third-party tools
Employee self-service portal
Scalability to accommodate business growth
Recruitment, Hiring & Onboarding Tools
Top HR tools and techniques are designed to streamline recruitment with the latest trends. Look into the best recruitment, hiring, and onboarding tools to align all processes productively and efficiently.
Types of recruitment tools
Tools for creating job descriptions and collecting candidate feedback
Social media management tools
Job aggregators
Applicant tracking systems
Project management and collaboration platforms
Chatbots and candidate engagement tools
Screening and skills assessment tools
Video interview tools
Background check tools
Onboarding tools
💡 Related Read: Best HR Software for Startups in 2023 You Shouldn't Miss
Here we have listed top HR tools to optimise daily recruitment tasks with easy automation.
1. GoHire
GoHire: the best HR software and performance management platform, is a simple, user-friendly all-in-one solution to streamline several core recruitment functions simultaneously.
Packed with powerful key features and purpose-built for SMBs for the hiring process, GoHire offers an east integration for the data-driven hiring process to create a talent pool and easily hire new candidates.
With 15+ free and premium job boards and 700+ job description templates, GoHire allows easy customisation recruiters to choose their career pages however they want.
GoHire Features:
Attract top talent
Post your catchy job description on multiple portals like Indeed, Glassdoor, Facebook, etc., with one click to gain the attention of job seekers worldwide. Opt for social media integration to bring engagement to your job posts.
Organise your recruitment workflow
Automate your bulk workload with smart tools and techniques and track 1000+ candidates seamlessly. Align unlimited hiring pipelines and speed up your recruitment process effortlessly.
Reduce time and cost to hire
Search the entire database instantly and nurture candidates through your pipelines to ensure easy synchronisation at each hiring stage.
Informed hiring decisions
Deploy a smart way to screen questions, and video questionnaires, evaluate, rate, and filter a talent pool of top candidates, and fully control your data with GDPR settings to make informed hiring decisions.
Chat support
With 24*7 support services, GoHire ensures that recruiters get any assistance when they want.
Pros:
Job advertising
Advanced filter option
Custom domains
Candidate screening
Employee onboarding
Social media recruitment
Career site software
Cons:
Nothing
| | |
| --- | --- |
| | Rating |
| G2 | 4.8/5 |
| Capterra | 4.6/5 |
Want to hire better people? 🤔
GoHire is the a fuss-free hiring platform for SMBs to simplify hiring and hire the best people, fast.
2. Deel
Deel: the best global onboarding software and a full-scale HR platform provide a unified and seamless recruitment approach to handle core HR processes easily. This all-in-one talent acquisition and workforce management solution is a complete package for HR professionals.
Offering 100+ local entities, Deel allows HR managers to generate localised contractor agreements, collect important compliance paperwork, and most likely maintain employee records.
3. ClearCompany
ClearCompany, the best HR management software, adapts the recruitment process to post your unique job descriptions to hire A-players aligned with your values. This human resources information system works best for recruitment in Canada and the United States of America.
ClearCompany Features:
Time-Saving
ClearCompany saves time by sending redundant data entry by pre-filling entered information and giving a validation with accuracy and formatting option.
Integration
You can easily integrate ClearCompany with collaborative tools for background checks, assessment tests, job postings, calendars, SSO, payroll, and benefits.
Database
Get hands on the resume database of top talents and screen them based on their skills and work experience. You can also build a talent pool of active and passive candidates to meet your future hiring needs.
Notifications
Activate alerts and notifications for conducting interviews, sending reminder messages or emails, compliance management, and data import and export in HR tools of ClearCompany to track employee development to save time and effort effectively.
Pros:
Human resources management
Top talent management
Payroll management
HR department reporting
Applicant tracking system
Employee engagement tools
Cons:
Additional Cost
Interview scorecards are confusing
Colour theme customisation
| | |
| --- | --- |
| | Rating |
| G2 | 4.8/5 |
| Capterra | 4.4/5 |
4. Wrike
Wrike is a popular human resource management software or HR tool to streamline and measure the onboarding process. It provides a centralised platform to manage tasks of new hires, like giving access to users, online test assignments, assigning mentors, and conducting training sessions. This best HR software involves a three-pane work view of all requests and forms to fulfil the ranks and get visualised data analytics to the hiring process.
Wrike Features:
Track progress
HR professionals can maintain their daily task reports and manage their time and effort to conduct hiring progress. This HR tool allows easy daily progress tracking and helps keep a routine process to create onboarding workflow management.
Collaboration
Wrike software allows multiple members to contribute and access documents and files simultaneously. The system enables human resources professionals to locate all files in one place., thus giving 24*7 access to the data records.
Real-time reports
This HR tool allows access to track billable time with an in-built timer so that human resources professionals can easily track your team's hours.
Resource management
This HR software gives complete visibility into team members' workloads, thus helping manage resources to increase efficiency and productivity.
Pros:
Employee engagement
HR management system
Learning management system
Absence management system
Talent acquisition
Cons:
Data tracking issue
Unauthorised charges
| | |
| --- | --- |
| | Rating |
| G2 | 4.2/5 |
| Capterra | 4.3/5 |
5. AmazingHiring
AmazingHiring is one of the best HR management tools and recruiting software for HR professionals.
This best HR software for tech recruiters benefits administration tasks and human capital management. HR professionals adp workforce and source the best QA engineers, software engineers, UX/UI designers, technical specialists, and data scientists across professionals communities and social networks with few clicks.
AmazingHiring Features:
AI-powered sourcing candidates
AmazingHiring is a great HR software solution to help recruiters search and source the best candidates with the use of AI on different platforms like social media, professional networks, and existing databases seamlessly.
Diversity and Inclusion
HR departments are provided with tools to create an inclusive team based on work experience, skills, and capabilities.
Analytics and Reporting
Using Amazing, Human resources can increase Employee engagement track their resourcing efforts to measure the areas of improvement and identify the recruiting KPI metrics to measure their success.
CRM Integration
This best HR software integrates with [popular CRM tools like HubSpot and Salesforce, thus making it easy for the HR team to manage their applicant pipelines and track regular progress.
Pros:
Employee engagement
Payroll software
HR management
Manage employee experience
Contact database reporting
Customisation
Workflow management
Third-party integration
Time tracking
Cons:
Auto-tagging issue
| | |
| --- | --- |
| | Rating |
| G2 | 4.8/5 |
| Capterra | 4.8/5 |
6. Applied
Applied, one of the popular HR software systems, is an end-to-end recruitment decision platform that makes predictive analysis of sourcing top talent based on employee experience details.
Among existing HR tools, Applied lists as the best HR software solution to use behavioural science methodologies to eliminate unconscious bias, thus helping HR professionals assess applicants' competencies and skills.
Applied Features:
Automated HR process
With Applied, you will handle core HR functions online to track and monitor all processes easily. From candidate screening to interview scheduling, HR professionals can save time and effort to get the right fit for their companies.
Inclusive job description
This one of the best HR software systems creates the best-detailed job description and engaging ad to attract the top talent and build an inclusive team for making an unbiased and fair candidate experience in the hiring process.
DEI-focused reporting
HR tasks can be easily managed with live data insights and reports. This hr tool uses the most predictive assessment method, making tracking the best applicants for the job role easy.
Centralised Database
Manage all daily HR tasks and processes at one platform to send email invites, build questions, score and run interviews, and manage your hiring team effortlessly.
Pros:
HR team management
Payroll software
Automated hiring processes
Structured interview process
Collaborative platform
Job board ROI analysis
User-friendly interface
HR management tools
Talent acquisition
Employee time tracking
14 days free trial
Cons:
Data synchronisation
| | |
| --- | --- |
| | Rating |
| G2 | 5/5 |
| Capterra | 4.9/5 |
7. Traffit
Traffit is the premier HR software that amalgamates the key features of ATS, candidate talent pool, and CRM in one place. This HR tool is preferred by small-scale to large-scale corporate industries and companies.
Customised to your unique requirement needs, this best HR software offers a seamless experience to handle hiring tasks like candidate profile screening, applications form filling, and recruitment workflow management.
Traffit Features:
Analytical Reporting
Traffit allows recruiters to efficiently manage data reporting tasks by regularly tracking and monitoring recruitment processes.
International job board recruitment
With just one click, recruiters can easily post job descriptions on international job boards like LinkedIn Jobs, Indeed, etc.
Automation
Traffit helps the HR team draft and send customised emails, messages, and offer letters to the employees by generating several templates online.
Pros:
Automation
Employee onboarding
Human resources software
HR tasks management
Talent acquisition
Performance reviews
Payroll services
Bulk database management
Employee onboarding support
Regular Data analysis
Collaborative tools
Fast recruitment
Employee branding
Cons:
Technical issues
No free trial
| | |
| --- | --- |
| | Rating |
| G2 | 4.3/5 |
| Capterra | 4.8/5 |

Company Culture Tools
There are many ways to represent your company cultures, like diversity, work environment, and activities to attract and engage new hires toward HBO opening in your company. One of the popular modes in today's digital age is the company culture tool that enables HR professionals to develop programs that can improve your employee's experience and give transparent key project timelines and details.
💡Here's How Companies can Build a Work Culture that Attracts Top Talent.
8. Mo
Mo is the leading HR software solution to build a thriving work culture for your company and highlight the top benefits of joining the new roles.
Mo Features:
Easily drive adoption
Recruiters can use Mo's inbuilt adoption tool kit to boost the usage and drive automation techniques in the recruitment process.
Online updates
With Mo, the HR team needs not to maintain manual lists of employee rewards, awards, and nominations based on their performance on a monthly and annual basis.
Discover strengths
Recruiters can easily evaluate the strength of employees by conducting recognition programs and using the latest trends to optimise the appreciation process.
Pros:
Easy recognition
Fast integration
Increase employee engagement
Reduce employee turnover
Build a strong network
Cons:
Technical issues
No free trial
| | |
| --- | --- |
| | Rating |
| G2 | 4.7/5 |
| Capterra | 5/5 |
9. Motivosity
Motivosity is one of the best employee engagement software to build a great community in your company. This leading platform boosts engagement with personalised rewards. It helps improve morale by creating an engaging work environment in your company. With goal tracking, regards, and feedback tools, every employee of your company will be recognised for their outstanding efforts and accountability for its success and development.
Motivosity Features:
Peer-to-Peer recognition
Motivosity brings all employees to one place to share the common space to build your company's culture with gratitude. This tool lets you easily create organisation charts, find similar interests among peers, and take personality tests.
Real-time analysis
Now, you can conduct real-time analysis to know the happy zones of your employees.
Mobile App
Giving appreciation to your hardworking employee is hassle-free with Motivosity's mobile app, which provides access to the gratitude feed, and allows you to send emails and personalised messages easily.
Pros:
Easy-to-use interface
Employee branding
Automated templates
Employee engagement
Build connections
Employee recognition
Cons:
Technical issues
| | |
| --- | --- |
| | Rating |
| G2 | 4.7/5 |
| Capterra | 4.8/5 |
10. Nectar
Nectar, the best employee reward platform, enables managers, employees, and peer groups to send recognition emails and messages for their hard work and achieving goals.
It makes team members happy, connected, engaged, and valued for their work commitment.
It is an extensive reward catalog to choose the rewards from gift cards, customised products, or Amazon deals.
Nectar Features:
Integration
Nectar can be easily integrated with tools like Slack to make the recognition and rewarding process hassle-free.
Easy installation
Nectar can be installed and used by following easy steps. You can also add Nectar notifier to Safari, Firefox, or Chrome for its best use.
Online shopping experience
Get reminders to collect Nectar points for online shopping and effortlessly boost your recognition and rewarding process.
Search points
Use a browser extension to collect points for each search. You can easily manage 200 points per month.
Real-time analysis
Now, you can conduct real-time analysis to know the happy zones of your employees.
Pros:
Easy-to-use interface
Easy integration
Collect points
Employee engagement
Build connections
Employee recognition
Core value hashtags
Vendor management
Identify areas of improvement
Cons:
Internal social media charges
No free trial
| | |
| --- | --- |
| | Rating |
| G2 | 4.7/5 |
| Capterra | 4.8/5 |
11. Assembly
Assembly is a peer-to-peer employee recognition, engagement, and collaboration platform, built to connect long-term employee satisfaction in the company. Assembly has achieved 95% employee engagement by boosting internal culture and retention rate.
Recognising their efforts has helped 1000+ companies build a great work culture.
Assembly Features:
Extensive catalogue
Create a catalogue with custom swag, gift cards, charity donations, and culture rewards to optimise the appreciation process.
Nomination
Giving a platform to announce the hardworking employees from your team is easy with Assembly as it conducts a 1:1 survey to highlight the core skills.
Automated Birthday & anniversary
Get notified with reminder messages of employees' birthdays and anniversary dates. Prepare ahead for the surprise celebration moments.
Easy integration
You can integrate tools like Slack and Microsoft Teams, including Ceridian, Workday, UKG, etc.
Pros:
Internal employee referrals
Interview question templates
New hire survey
Contractor time tracking
Internal wiki tool
CRM template
Ask me anything template
Employee satisfaction survey
Team productivity
Analytical tools
Cons:
Internal social media charges
| | |
| --- | --- |
| | Rating |
| G2 | 4.7/5 |
| Capterra | 4.8/5 |
Employee Engagement Tools
Employee engagement tools allow companies and industries to focus on building a great workplace for employees. Opening communication channels, these tools help to enhance collaboration to make the employees feel respected, appreciated, and valued for their work ethics, skills, and capabilities.
12. Betterworks
BetterWorks is the best employee engagement tool that uses artificial intelligence and machine learning to get insight into employee responses. The data analysis reports, regular surveys, and pulse pools give detailed information about team members' engagement levels and thus help make informed decisions based on different strategies.
This performance management software allows a productive discussion between team managers and employees. You can easily monitor employee goals, progress, feedback, and engagement to complement the dialogue.
Features:
Modern performance management
With BetterWorks, HR professionals can manage the efficiency and productivity of the company's employees.
Discover the potential candidates
Conduct the latest research to get valuable insights and ideas to help your company transform HR recruitment strategies and processes.
Make connections
Betterworks seamlessly integrates with other applications like Slack, Gmail, and Microsoft Team to enable performance and make connections among team members. It also keeps data between applications in sync and makes it easy for managers and employees to check the do lists, provide feedback, and update goals without switching back and forth between systems.
Pros:
Team productivity
Calibration process
Data-driven insight
Analytical tools
Human resource management
Talent management
Cons:
Colour assessment issues
| | |
| --- | --- |
| | Rating |
| G2 | 4.3/5 |
| Capterra | 3.9/5 |
13. 15Five
15five is a continuous performance management software solution to improve employee effectiveness and engagement, drive excellent performance, and increase retention rates. It is an easy-to-use software to manage activities like coaching, training sessions, and career development programs to empower the team to grow in diverse domains.
15Five Features:
Drive great impact
With 15five, you can align your company-wide OKRs to different priorities and drive long-term development goals.
Easy to implement and use
15five offers an easy implementation to HR professionals. Now you can quickly accelerate adoption and change management with customised tools.
Remote team development
Stay informed and connect with the remote employees and give recognition to their goal achievements. Give feedback and motivation and inspire professionals with BSR and form requests.
Data analysis
You can also track action engagement surveys to maximise the performance of the employees and empower them to perform better in the future.
Pros:
Team productivity
Employee engagement
Training sessions
Analytical reports
Calibration process
Data-driven insight
Analytical tools
Cons:
Execution problem
| | |
| --- | --- |
| | Rating |
| G2 | 4.6/5 |
| Capterra | 4.7/5 |
14. Officevibe
Officevibe is a worldwide popular online platform to offer an employee experience solution to create better relationships with the team members and the best work environment in the company.
It is the modern HR solution to engage, align, recognise, and enable work-class professionals and make better connections among team members.
Officevibe Features
Modern approach
Officevibe brings an advanced approach to digital tools for conducting employee feedback, anonymous feedback, OKRs, one-on-one meetings, and recognition activities.
Easy-to-use Interface
HR professionals find it easy to manage, track and control different activities of employee engagement, recognition, and development programs.
Measure engagement
Understand the performance of employees through pulse surveys, feedback, eNPS scoring, and messaging tasks.
Great work culture
Officevibe provides a fantastic opportunity to create an impressive impact through reports and insights, thus nurturing the best workspace for employees.
Pros:
Continuous alignment
Employee experience
Personal recognition
Employee engagement
Analytical reports
Data-driven insight
Analytical tools
Cons:
Execution problem
| | |
| --- | --- |
| | Rating |
| G2 | 4.3/5 |
| Capterra | 4.6/5 |
15. TINYpulse
TINYPulse: the top-rated employee engagement software works at every stage of the employee lifecycle to gather real-time information regarding feedback, suggestions, and outcomes. This platform helps in employee recognition and communication and increases engagement levels.
TINYpulse Features:
Regular survey
With TINYpulse, HR professionals conduct weekly, monthly, quarterly, and half-yearly surveys to measure the extent of employee engagement. It analyses and collects all responses for employee feedback.
Direct response
With Officevibe, employees can offer anonymous suggestions to the organisation regarding areas of improvement.
Real-time pulsing
Offering a single platform, this tool helps collect feedback and take action to create the best work culture in the company.
Data-driven approach
TINYpulse is a great tool to analyse data records and helps plan approaches to make informed decisions for employees and team leaders.
Pros:
Employee engagement
Real-time analysis
Social recognition
Actionable feedback
Regular surveys
Workforce management
Employee data management
Payroll management
Time tracking
Cons:
Technical issues
Scope of improvement in data analysis
| | |
| --- | --- |
| | Rating |
| G2 | 4.4/5 |
| Capterra | 4.6/5 |
Communication & Feedback Tools for performance management
Employee feedback is considerably important for delivering positive outcomes in the company. It helps to increase a sense of engagement among employees. It helps to promote effective communication, build strong work relationships and trust among employees, improve engagement, boost morale, retain top talent, receive feedback, foster and encourage innovation, identify obstacles, and build a positive company culture.
16. DeskAlerts
DeskAlerts is a premium software in the USA that provides the best communication mode and collects feedback to create a reliable channel for employees. Many leading healthcare bodies, government administrators, financial institutions, and large companies.
It features a range of channels and tools that offer new approaches to reach the company's employees. DeskAlerts can send more than 10,000 internal messages with just one click.
DeskAlerts Features:
Multimedia
DeskAlerts allow HR professionals to send videos through Vimeo and YouTube with embedded URLs. You can also share images in HTML, JPG, PNB, GIF, and BMP formats.
System Integration
It is compatible with Android, iOS, and Mac devices and easily paired with XenApp, Outlook, and SharePoint.
Deliver Key Information
If your company operates in different countries, locations, languages, cultures, and time zones, you can easily send targeted notifications and keep updated information through announcements.
Notifications
Using DeskAlerts, HR professionals can quickly receive and share notifications of important employee issues.
Pros:
Easy integration
Reliable channel
Communication mode
Pop-up alerts
Scrolling tickers
Talent acquisition
Attendance tracking
Succession planning
Reasonable price
Cons:
Technical issues
| | |
| --- | --- |
| | Rating |
| G2 | 3.6/5 |
| Capterra | 4.5/5 |
17. Trackstar
Trackstar is a modern solution for performance management and world-class support to make smart decisions for engaging, attracting, and retaining your workforce. This platform incorporates one powerful talent development solution to streamline daily activities, thus creating a great impact in planning workflow analytic programs.
Trackstar Features
Performance management
Determine employee competency, improvement plans, goal setting, improvement plans, and coaching tips with Trakstar.
Talent development
It offers an online space for business organisations to make important decisions. HR professionals can save time and effort by focusing on achieving goals and planning strategies.
Strengthen your workspace
Get an insight into valuable data on learning, hiring, and performance to make strategic decisions and strengthen your workforce.
Pros:
Identify risk talent
Prevent employee turnaround
Employee engagement
Seamless integration
Training course creation
Online goal-setting software
Cons:
Complex structure
| | |
| --- | --- |
| | Rating |
| G2 | 4.2/5 |
| Capterra | 4.4/5 |
18. Kazoo
Kazoo is an all-in-one employee experience platform for HR professionals and recruiting agencies. Aiming to bring together all factors to create a connected culture and high-performing work environment, this software keeps the employees engaged and productive.
Making priorities very clear, Kazoo keeps a regular track and update on feedback, conversations, and incentives.
Features:
Employee feedback
Kazzo offers the best space to share feedback regarding employees, their work ethics, and their approach toward growth and development.
Templates
The HR team can use templates to draft employee messages, emails, and appreciation letters.
Supportive system
Kazzo can also be used for mentoring and coaching support between project managers and their reporting teams.
Pros:
Engagement Platform
Customisation
Amazing customer support
Reinforce cultural values
Good ROI rate
Performance management
Employee engagement
| | |
| --- | --- |
| | Rating |
| G2 | 4.5/5 |
| Capterra | 4.9/5 |
19. Contactmonkey
ContactMonkey is a powerful internal communications software for employee email surveys and offers a dashboard to get insight into analytics. Generally, Outlook and Gmail are used for sending messages for timely updates.
This tool has modernised how top organisations, corporate industries, and companies connect, communicate, and engage with their employees.
Contactmonkey Features:
Employee engagement
In a rapidly changing world of work, ContactMonkey makes it easier for companies to connect with remote and hybrid workers on a single platform.
Internal communication
This tool helps internal communications among team members to create, send, and track employee newsletters, SMS updates, and crisis communications to boost employee engagement and productivity.
Templates
With ContactMonkey, the HR team can send beautiful HTML email newsletters or crisis communications via SMS, gather employee feedback, and measure employee email analytics (open rates, click rates, read speeds, eNPS) to understand what engages your employees.
Pros:
Customisation
Email templates
Employee engagement
Smooth communication
Email notifications
Easy-to-use interface
Cons:
Technical issues
No free trial
| | |
| --- | --- |
| | Rating |
| G2 | 4.3/5 |
| Capterra | 4.1/5 |
20. Culture Amp
Culture Amp is a market-leading global platform empowering companies and industries of different sizes to transform employee engagement, recognise their achievements, develop high-performing teams, retain talent, and drive employee development strategies.
It has revolutionised the global marketplace with over 25 million employees at 6,500 companies to create a better world of work.
Culture Amp Features:
Easy-to-use interface
Culture Amp offers simple tools to empower different tasks of data-driven strategies and advanced research functions.
Build a high-performance team
Enabling ongoing conversations with anytime feedback, goal tracking, development-focused reviews, and better 1‑on‑1s, Culture Amp creates the best performance and collaborative efforts opportunities.
Data analysis
Explore the automated data reporting features to maintain regular reports. Maintain a growth mindset to connect and fill the gaps and lacks.
Pros:
Data-driven strategies
Drive business success
Database reports
World-class employee experience
Performance metrics
Employee engagement
Employee performance reviews
Employee benefits management
Talent management systems
Cons:
No free trials
| | |
| --- | --- |
| | Rating |
| G2 | 4.6/5 |
| Capterra | 4.7/5 |
Conclusion
Recruitment is a continuous process, and every day brings new challenges for hiring managers. However, using advanced technology tools can sort out the mess in an easy way. Adding these tools to the daily recruitment process can help you find the perfect candidate efficiently and quickly. From the process streamlining to the video interview, email responses to real-time collaboration, and screening to the onboarding process, the hiring tools allow the recruiters to focus on what they want to do at one centralised platform.
Waiting for what? Opt for the best HR tools and stay ahead of the competition today! Make your hiring process easy with the best human resources management system, tools, and techniques.
Enjoying this article? We share more insightful content regularly on our LinkedIn page. Don't miss out, follow us to stay updated!
Some common top HR tools FAQs
What is the tool used by recruiters in HR processes?
Human resources, and recruiting professionals, prefer many tools in the recruitment process like human resource information systems (HRIS), applicant tracking systems (ATS), learning management systems (LMS), performance management systems (PMS), employee self-service, payroll software, collaboration, and communication tools.
What are the top 10 metrics HR Leaders are using today?
The top 10 metrics Human resource leaders prefer in their hiring process are:
Cost to hire
Time to hire
Employee turnover rate
Absenteeism rate
Engagement score
Time to productivity
Training and development metrics
Diversity and inclusive metrics
HR budget metrics
Performance metrics
What equipment does the HR manager use?
When opting for hiring tools, HR managers prefer a laptop, computer, or desktop to keep all the documents and processes aligned most easily and securely. There are many policies regarding hiring software and collaborative tools where particular access is provided to the company's hiring staff.
What are HR Software and Tools?
Many HR systems are used in the recruitment process, like Culture App, ContactMonkey, Officevibe, BetterWorks, Assembly, Deel, GoHire, Applied, Nectar, Amazing Hiring, and Traffit.
How I Selected the Best HR Software?
Selecting the best HR software for your company can be easy if you consider the following points:
Identify your hiring goals: Look for the HR processes you want to improve and automate.
Conduct research: check features, reviews, ratings, and capabilities of the recruitment software aligned with your specific hiring requirements.
Compare pricing: Many recruitment software offer free trials that help you identify their features and utility per your hiring need. Pay attention to the total cost of ownership, like additional costs or fees, support services, and implementation costs.
Test the integration: Hiring tools that support integration with other business systems, such as accounting, CRM, or accounting software, are compatible with your ongoing hiring process.
Vendor support: Getting ongoing support and training to help you get the most out of its benefits.
Test the software: Request a demo and ask for trial versions to ensure your requirement is fulfilled to find the best candidate for your company.