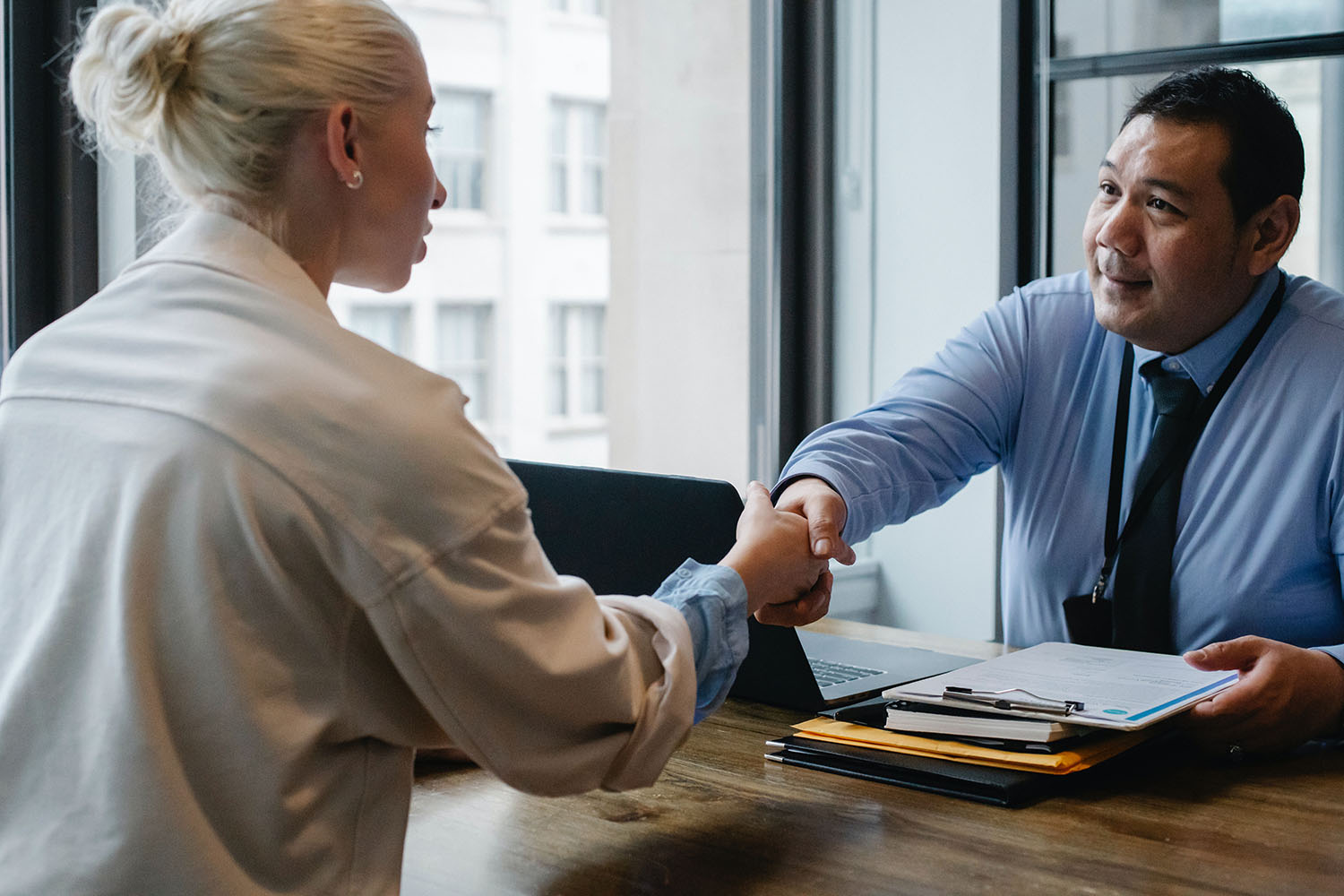 When you're growing a business, you have no time to waste. You need to constantly keep moving and pushing forward, reducing all obstacles along the way.
One of those possible obstacles is finding suitable candidates to join your team. If you don't have a dedicated resource for this task, it can quickly become a hassle you simply don't have time for.
But it doesn't have to. Keep reading for more on how to find good candidates for jobs at your company in the most efficient way possible.
How to find good candidates for jobs
If you're looking for a no-fuss method to finding and hiring the best candidates for your business, here's what you need to do:
1. Write strong (and detailed) job descriptions
Before you start the search for possible candidates, it's essential to get clear on what you want this person/team to do. What will their main tasks involve, and what skills and attributes do they need to fulfil these tasks?
Ask yourself what information about a candidate is most relevant to you. For example, is their past experience more, or just as, important than their attitude and working style? Then, what can you bring to the table? Why would a candidate want to work for your company besides remuneration and company benefits? Make sure to address many current candidates' main concerns of work-life balance and company culture.
Include all of this information when writing your job description—ensuring that you're crystal clear on what you expect from candidates and what they can expect from you. You want to provide enough detail to inform, but not too much to overwhelm potential candidates.
For more insights on writing strong job ads, check out this post: How to Write a Job Advert that Attracts Your Dream Candidates.
2. Don't rely on only one job board
If you need to hire fast, spread out your candidate search right from the beginning. Don't limit yourself to posting your job advert on only one job board—share it on as many as you can.
Saying that, however, be careful to not post on too many boards. Rather stick to the job boards with the best reputation to avoid getting inundated with irrelevant applications. Job boards to consider are Indeed, Glassdoor and LinkedIn.
Tip: Use the Multiposting feature on GoHire for a no-fuss method of posting to more than one job board. Simply create one job advert and automatically post it to over 15 different job boards. It really is as easy as that!
See also: 15 Top Job Boards in the UK to Advertise On in 2022
3. Let your social network know that you're hiring
You likely have some form of social media following, from Facebook to Twitter, Instagram and LinkedIn. Use it. Reaching out to your social network—on your personal and business profiles—works wonders in attracting suitable candidates. According to a study by Aberdeen Group, 73% of millennials found their last position directly through a social media platform. It just works!
You never know when someone in your network may know (or be) your next star hire. Plus, it's free!
Tip: GoHire's Social Media Integrations feature allows you to share ready-made social posts to tell your followers that you're hiring. So you can save double time by not having to write the post yourself or manually share it across your various social media profiles. It's that simple!
4. Don't skip a beat: Use LinkedIn
We can't stress enough how important a role LinkedIn plays in how to find good candidates for jobs. It really is the superstar of social media platforms for professional networking, with 830 million members in more than 200 countries worldwide. Of those users, 40% access the platform daily. So the chances of your next employee seeing your post on LinkedIn are pretty high.
At GoHire, we offer LinkedIn Jobs Integration, allowing you to seamlessly publish your job ads to the largest professional network and company profile.
Tip: Instead of waiting for potential candidates to come to you, seek them out first. You can quickly hire people on LinkedIn by reaching out to potential candidates with these 7 LinkedIn candidate outreach message templates.
5. Pursue passive candidates
The best hires aren't necessarily actively looking and applying for jobs. Apply headhunting techniques to source and approach passive candidates who fit your job description. Like we mentioned above, LinkedIn is a great platform to reach out to potential candidates.
But don't forget about your other social networks. For example, Twitter is another useful platform to use for recruitment.
You also want to continually portray a company image that attracts potential candidates. Make your followers want to work for you by regularly sharing your wins, insights into your day-to-day at your company and positive employee experiences. Add these updates to both your social networks and your company website.
Tip: When approaching passive job candidates, be clear about what makes your company ideal for working for. Hiring can be quick and easy if you come up with a strong package and reach out to the right candidates.
See also: How to Target both Active and Passive Job Candidates
6. Include a careers page on your website
Incorporate a careers page on your website to tell your website visitors that you're hiring. A career page on your website is the perfect place to show off your employer brand and attract top candidates to your company.
GoHire offers a no-fuss approach to listing your open positions on your website with our Careers Page Editor. You can easily create a fully branded careers page that displays all of your open vacancies straight out of the box—with no additional design or development work required.
Tip: Make sure to keep your careers page updated. Our career pages are automatic, meaning your job ads are automatically posted to your selected job boards, social pages and career page simultaneously. They also get removed once you've filled the open position—so you don't need to worry about having old job ads floating around your website for months to come.
See also: How to Attract Candidates with a Company Careers Page
7. Ask for employee referrals
Tapping into your existing employee's network is another great recruitment strategy. Your current employees will likely know or come across potential candidates in their network. Ask around if anyone can recommend someone and ask if they can share your job ad on their social networks.
Your employees are the best advertisers of your company culture and can encourage suitable candidates to apply simply by talking positively about working for your business. Additionally, if one of your employees personally knows a potential candidate, they can help vet them for you straight away.
8. Promote in-house
Have you considered any of your current employees for the role that you're sourcing candidates for? Sometimes, the perfect hire is right under your nose. And you've already hired them!

Promoting in-house has many benefits, including strengthening your company culture, investing in staff development and leadership, rewarding loyalty, keeping institutional knowledge and rewarding the behaviours you want to see in your team.

Plus, it saves time! Sure, you'll have to find a replacement, but you won't have to waste time filling and training for that new critical role.
Pull it all together with a fuss-free applicant tracking system
Now that you've narrowed down how to find candidates efficiently, here's another secret to saving time during recruitment: Use an Applicant Tracking System (ATS).
An ATS is the ultimate way to save time when sourcing and hiring new staff. The primary purpose of using an ATS is to provide one central place for hiring managers to identify and track candidates quickly.
Here's a rundown of the most beneficial features to save time:
Database management tool to store CVs
Filter function to sort through candidates
Automated actions
Templated responses
An ATS like GoHire helps you streamline the entire recruitment process from start to finish. Saving you time by making it easy to not only attract top candidates but identify them in the pile of applications that will inevitably come your way.
Because let's face it. Your inbox does not need an influx of job applications, does it? Rather direct and store all applications and CVs in an ATS—ready for you to approach as and when you need to.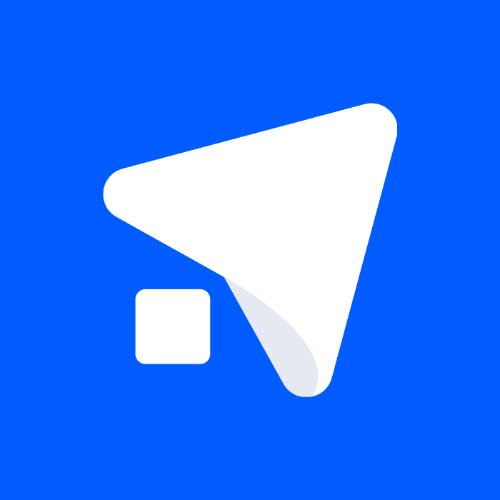 By GoHire
9 Sep 2022 · 5 min read
We are GoHire, a talent hiring platform helping you improve your hiring in less time, with less effort. Follow us on Linkedin and Facebook for more updates!