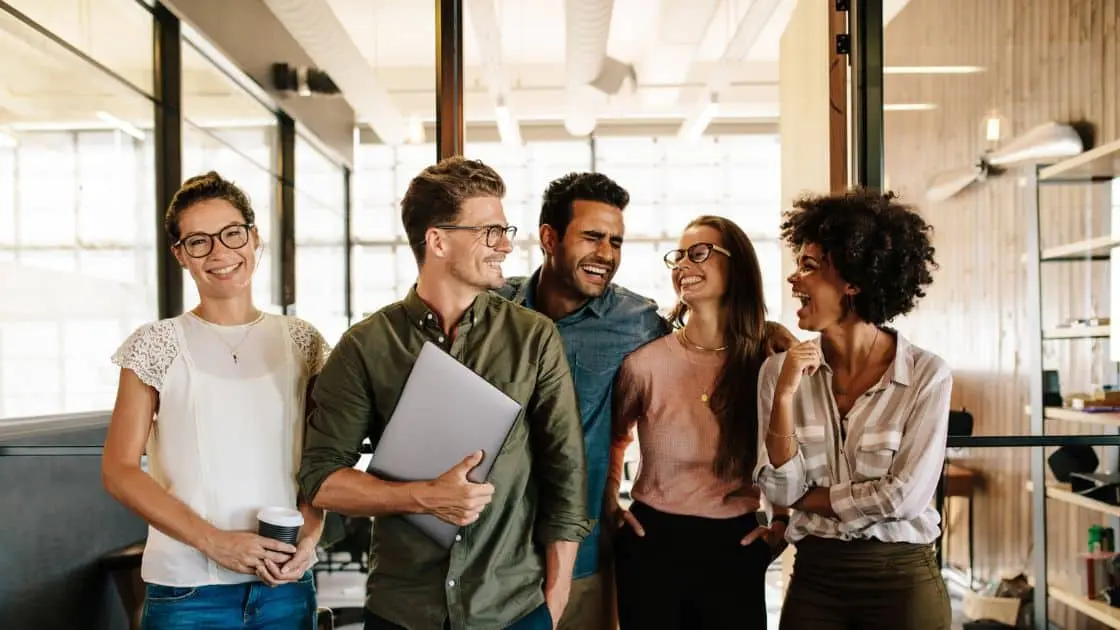 If this was still 2010, we could easily keep apart the thought of automation, specifically in the hiring process. But this is 2023. Automation, cryptocurrencies, and blockchain technology have been getting attention recently. AI has been efficaciously changing the face of education, automotive, IoT, and other industries.
According to a study, 90% of businesses already utilise automation technology for different processes. There is no doubt that different recruitment automation techniques are the game changer, and if so, why should businesses stagger behind?
Hiring managers and recruiters have seen automation software take over the hiring game with ease. This blog post will explain everything about recruitment automation techniques businesses should implement.
What is Recruitment Automation?
Recruitment automation is a technology that creates automated processes for tasks that would earlier fall under the domain of HR and the hiring departments.
Different available automation software improves and enhances the recruitment workflows like candidate sourcing, screening, scheduling, interviewing, etc. Resultantly, businesses can save money on staff recruiting, improve their company's talent profile, increase productivity, and diminish the time needed to recruit new talents.
What are the Benefits of Recruitment Automation?
Saves the employer's time - A recruitment automation tool saves time on numerous manual tasks. It will help you become more efficient and emphasise implementing a better recruitment strategy.
Improves the quality of hires significantly - Using recruitment automation tools helps businesses recruit top talent based on the skills needed for that particular job role.
Mitigates recruiting bias - Implementing recruitment software in your business is a great way to eliminate recruiting biases. When you manually review CVs, you might be biased toward an aspirant.
Reduces time to fill - Time to fill refers to the overall recruitment process time, from the job posting to individuals getting the offer letters.
Helps to develop a great employer brand - Automating recruiting processes ensures an efficient, fast, and excellent customer experience for all candidates. And this will help businesses build a good reputation.
Now that you know what recruitment automation is and its benefit for businesses, let's find out the different recruitment automation techniques businesses should implement.
Here are five recruitment automation techniques for your business:
1. Applicant Tracking Systems (ATS)
An applicant tracking system is a hiring software that allows recruiting managers to post the job, track applicants, and implement hiring plans.
ATS is an easy-to-utilise computer-based employing tool that helps recruiters save time and stay systematised as they look for the best fit. An ATS aims to organise the complete hiring process by tracking and unifying aspirants in a single database.
Key features of an ATS software
Job posting – An ATS allows you to post the same job listing to several job boards and talent acquisition channels that the system is integrated with.
Candidate tracking – You can create phases in the application reflective of your hiring process. The software lets employers move applicants through the application process and ensure all individuals obtain the appropriate information.
Schedule interviews – Recruiters can schedule interviews from the system. This can help you conduct multiple interviews simultaneously and keep track of the data.
Aspirant surveys – It's good for business growth to keep track of the applicant's experience. Frequently these will be automatic emails to collect feedback on the hiring process.
Benefits of using an ATS for recruitment automation
Saves time – A good ATS aims to automate and streamline the hiring process, saving recruiters time they would otherwise spend manually doing everything.
Helps find the best candidates – The recruitment software automatically posts your job descriptions to a few job boards and helps shortlist applicants from numerous sources.
Automatic emails – Some systems have built-in messaging functions to help recruiters manage communications. The software let you set an automated email template to send to all aspirants who have applied.
To know more about how an applicant tracking system can help you automate your recruitment process, check out our ultimate guide to applicant tracking systems.

2. Chatbots for Candidate Screening
Chatbots, also called hiring assistants, automate the conversation between recruiters and applicants. Out of all recruitment sourcing techniques that companies use to hire the best fit, like LinkedIn, email, telephone, or video, a chatbot is one of the most effective and easy-to-use hiring solutions. Indeed, 50% of corporates are planning to capitalise on chatbots instead of mobile applications.
Once the applicants apply for the jobs, chatbots obtain their contact info, do the candidate screening, ask fundamental questions about their experience, and schedule interviews. Chatbots are the primary touchpoint with aspirants and can collect complete information about a candidate.
Key features of chatbots for candidate screening
Human-led – All decisions should start or end with human decision points.
Technically vigorous and safe – Chatbots are built as robust automation software applications to decrease the risk of unintended consequences or blunders.
Benefits of using chatbots for candidate screening
Diminish time to hire – Hiring managers need not invest more time in assessing aspirants.
Improve the quality of hire – A chatbot can reach out to as many applicants as needed and make significant hiring decisions.
More secure – It ensures the applicant's security and makes an unbiased assessment.
Cost to recruit – The recruitment team can fulfil other work duties, such as the chatbot screening the applicants.
3. Automated Reference Checking
It is a software-powered solution to old-style reference checking. These modern alternatives utilise technology to automate monotonous aspects of collecting re-hire data, performance info, and other crucial insights into a potential hire from present to past employees.
Key features of automated reference checking software
Core competency tracking – This feature allows benchmarking at a glance and lets employers do an initial valuation before diving into the complete reference replies.
Infrequent activity – This feature monitors numerous data points in real-time to identify where aspirants and their references are when they access the job-hunting platform.
Report sharing and tracking – This feature allows you to rapidly and securely send a reference report to all recruitment team members.
Benefits of using the automated reference checking for recruitment automation
Saves time – Save a lot of time as you can start an automated reference check process in just 2 minutes.
Avoids bad hires – Using the best-automated reference-checking software can help you avoid a bad hire.
24/7 reference checks – Aspirants and recruiters can assess the automated reference checking software anytime, anywhere, including on mobile, improving the response time.
Conducts more discerning interviews - Online reference checking on the finalist aspirants before recruiting manager interviews, giving them comprehensive information and insights on an applicant to have a more informed conversation.

4. Automated Email and SMS Campaigns
Automated emails and SMS campaigns are excellent tools for getting in touch with aspirants, even in times of other automated recruitment automation techniques. When utilised appropriately, employers can engage with the top talents and track the candidates' progress across the recruiting process.
Key features of automated email and SMS campaigns
Sample templates - To fasten the recruiting process, you can create email templates for different hiring scenarios.
Automate emails to several aspirants in a single click - You can automate the process with mass hiring email templates.
Benefits of using automated email and SMS campaigns for recruitment automation
Saves time – You can save time by simultaneously sending automated emails to many candidates.
Sends candidates updates – You can send any updates to the aspirants through automated emails or messages.
Schedule interviews – You can use automated emails or sms to send reminders before interviewing interested candidates.
5. Video Interviewing software
It is a software tool companies use to interview potential aspirants remotely from talent acquisition channels worldwide. Video interviewing software is a popular tool for talent acquisition because it can save a business time and money compared to traditional face-to-face interviews.
Such recruitment software comes with options to submit feedback, take notes, etc., making hiring smarter and easier for the recruitment team. The most commonly used video interviewing software are Zoom, Microsoft Teams, Google Meet, MyInterview, etc.
Key features of video interviewing software
Asynchronous interviews – With video interviewing software, recruiters do not have to meet every aspirant in person. They can record questions, and candidates can revert at their convenience.
Structured interviews – By pre-recording interview questions, you reduce bias since you ask all aspirants similar questions.
ATS integration – With video interviewing software inside your recruitment system, it is easier to manage the recruitment process. You can review aspirants' talents, schedule video and face-to-face interviews, and give feedback without switching between different recruitment tools.
Benefits of using video interviewing software for recruitment automation
Global talents – The software allows recruiters to go diverse with finding the best fit.
Reduce time and cost to hire – Video interviewing software makes it easy to follow up and take interviews, making the time taken and cost spent on recruiting an aspirant a lot less than when it is in-person hiring.
Avoids time and place conflicts – With video interviewing software, you can interview anytime and anywhere.
The future outlook for recruitment automation techniques
Advances in technology have changed every business, and industry professionals believe automation software for the hiring process is now a requirement to sustain a competitive edge. Industry experts forecast recruitment automation software will improve a human recruiter's capabilities. Here are some stats that show the popularity of recruitment automation.
Final Thoughts
These days, recruiters are working in a highly competitive landscape, and they must move quickly to hire top talent for their companies. Automated recruitment software can help save time, find the best fit, and manage repetitive tasks. So, it is the right time to implement AI-driven hiring solutions into your business. When choosing the best recruitment tool, try to pick the one that will save the most hiring pain and help with everyday tasks and manual jobs.