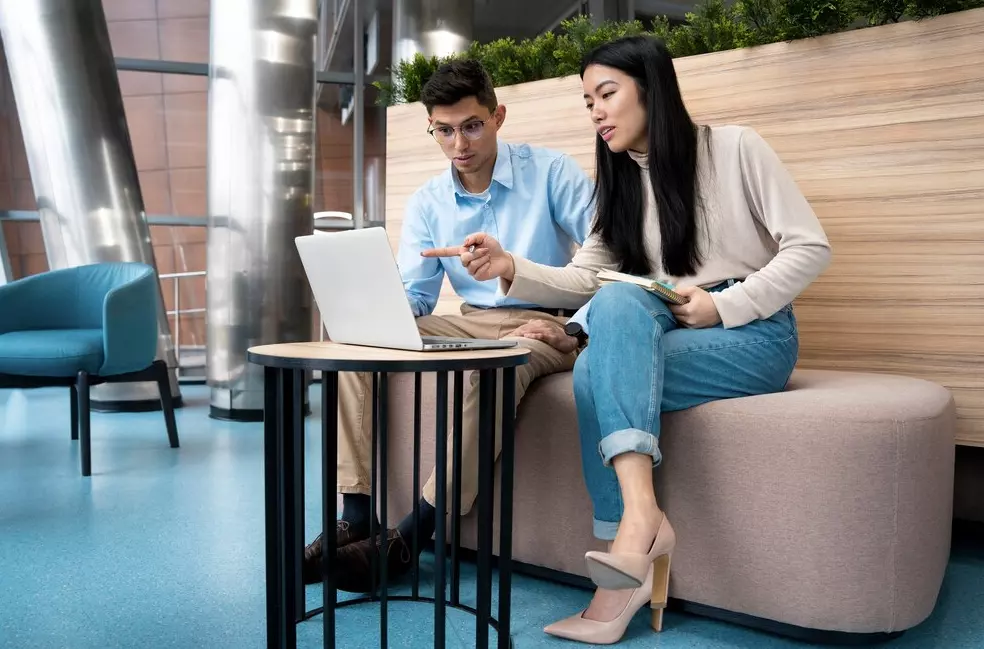 An applicant tracking system (ATS) is a type of software used by recruiters and hiring managers. Nowadays, companies using an ATS can easily streamline and manage the recruitment process, like organising and tracking job applications, resumes, and candidate information in one central location.
In addition, the software automates resume parsing, candidate matching against job requirements, and communication with applicants.
An ATS helps HR teams manage a high volume of applicants efficiently and effectively, focusing on finding the best candidates for the job. Companies using applicant tracking systems get valuable insights into the recruitment process, such as time to hire and cost per hire, helping organisations to improve their recruitment strategies.
Try GoHire Free Today 🚀
GoHire is the ultimate solution for startups and SMBs to simplify hiring and hire the best people, fast.
Percentage of Businesses Using ATS
Check out what percentage of companies use an ATS to select the best candidates for different job roles:
According to the survey reports of JobScan, Over 98.8% of Fortune 500 companies use ATS, while 66% of large companies and 35% of small organisations rely on them.
ATS Market Share
The top ATS software preferred by Fortune 500 companies is Workday, Taleo, SuccessFactors, BrassRing, and iCIMS. As per the latest survey of ATS market share reports, Workday has effectively overtaken the market value leaving the other four software in the same league.
Adoption of Applicant Tracking Systems
Stats: the recent survey of the usage of ATS and its growing trends indicates that only 36% of small to medium-sized companies (maximum of 100 employees) have adopted the software for the recruitment process. On the other hand, organisations with a workforce greater than 500 employees have a higher ATS adoption rate of 89%.

Applicant tracking system (ATS) trends have seen significant growth in Fortune 500 Companies in recent years and have been driven by many factors, including:
Increased competition for talent:

the war for talent has intensified in many industries, leading companies to seek new and more effective ways of attracting, engaging, and hiring top talent. The usage of ATS software UK provides a centralised hiring platform for managing the recruitment process and allows companies to streamline and optimise their recruitment efforts.
Advancements in technology: these have made ATS software more accessible, user-friendly, and cost-effective, allowing small businesses to adopt the software. With the rise of cloud-based ATS solutions, companies no longer need to invest in expensive hardware and software to manage their recruitment process.

Improved

candidate experience

: an ATS can help improve the candidate experience by providing a more streamlined and efficient application process. Candidates can easily track their application status and receive regular updates, reducing frustration and enhancing engagement.
Increased focus on diversity and inclusion: companies increasingly focus on diversity and inclusion in their recruitment processes. ATS systems can help automate and monitor all-inclusive elements, such as ensuring all applicants receive equal treatment and that employees from underrepresented groups are not excluded from the hiring process.
Comparison of small vs large companies using an ATS:
| | | |
| --- | --- | --- |
| S. No. | Small Companies | Large Companies |
| 1 | Usually have limited resources and budgets, so they opt for more introductory and affordable ATS solutions. | Have larger budgets and more resources, allowing them to invest in more advanced ATS solutions with additional features and capabilities. |
| 2 | A smaller pool of applicants allows them to manually review resumes and applications without needing an ATS. | Receive a high volume of job applications, making it difficult and time-consuming to review resumes manually. An ATS helps to streamline and efficiently manage this process. |
| 3 | Often have a more personal approach to recruitment and may prioritise candidate relationships over automation. | Often, more structured and formal recruitment processes are better suited to the automation provided by ATS. |
Importance of Using an ATS by companies
ATS (Applicant Tracking System) helps companies to use a recruitment CRM to create and nurture the talent pool, presenting them with a widely available applicant source for future work positions. It empowers organisations to systematise and organise the hiring process, allowing candidate management and minimising the time required to fill the job vacancy.
The best ATSs also enable businesses to streamline various tasks such as resume screening, job posting, candidate communication, and interview scheduling in one go.
The top industries which are using ATS for their recruitment process are:
Benefits of using Applicant Tracking Systems
The use of ATS systems can provide several benefits to companies, including:
Increased efficiency in the recruitment process
ATS software can process large volumes of resumes quickly and efficiently, reducing the time and resources required for manual resume screening.
Improved candidate experience
An ATS allows for an organised and effective mode of communication with candidates, providing a better overall experience and increasing the likelihood of attracting top talent. By incorporating a hiring pipeline, it becomes possible to evaluate the performance of candidates shortlisted for the interviews.
Better data and analytics for informed decision-making
An ATS provides a centralised database for storing candidate information, making it easier to manage and track recruitment. HR managers can quickly screen a long list of ATS resumes in one go and thus can prepare records to proceed with an effective decision-making process.
Streamlined communication with candidates
Using an ATS system, recruitment professionals can collaborate better with candidates as it produces efficient communication via different parts of the hiring process, such as email templates, interview requests, feedback management, interview questions, and thank you notes.
Challenges of using Applicant Tracking Systems
When using an ATS for the first time, recruiters and companies can face challenges like its implementation and proper use to make the recruitment process easy and productive to get the best candidates in less time. Here we have listed challenges that you can tackle ahead of time.
Cost and Implementation
An ATS software pricing model may vary depending on the types of services selected for the recruitment process, such as pay per recruiter, pay per employee, pay per job opening/applicant, free and open source, and flat fee. The implementation of ATS software sometimes causes problems for recruiters and companies:
Including many users at the same time can create difficulty in scheduling meetings.
Including a few people leaves the risk of missing out on essential individuals and extending the implementation timeline.
Technical difficulties and compatibility issues
An ATS system, once implemented, can bring out linking issues with the HR information system, multi-poster, or recruitment site. To get the most value from it, you must tackle technical difficulties and compatibility issues that may arise when implementing your ATS. Some technical problems commonly faced by the candidates include:
There is a predefined character limit to post application questions on the system. It can be difficult for the candidate to enter the qualification details correctly and further communicate this concern.
An ATS can sometimes cause issues in different translation formatting and components like margin sizes, font, and file types, due to which the application rejection rate becomes high.
Lack of personalisation in the recruitment process
As the entire process is centralised on a hiring platform where candidates can enter their portfolio and required detail to get screened by the top companies worldwide, there needs to be a more human evaluation of the applications. The significant challenges of AI-based evaluation are:
Sometimes, top candidates can never hear back after getting screened through a primary ATS evaluation.
There is no feedback regarding the progress of the candidate's application submitted for a particular job role in the company.
Concerns about bias conditions in the selection process
There is no way to determine the selection parameter for which companies use ATS systems to hire candidates for different job roles. From the resume screening to shortlisting candidates for the interviews, this is based on the decision of online tools, which sometimes raise concerns of unfair decisions in the selection process.
Sometimes, an ATS is structured to base the priority of candidates based on college degrees. In this situation, experienced candidates in the same domain need to get the option to apply for the job role.
If the applicant is highly suited to a role, but the current job title does not exactly, or they have a career gap in the resume, then an ATS may rule out the candidate before a human takes a look.
Conclusion
The widespread use of ATSs by the leading business industries worldwide is continuing to increase. Undoubtedly, an ATS is vastly preferred by corporations of all sizes to make their hiring process simple, organised, and time-saving.
ATS software has multiple benefits for recruiters and job seekers. Recruiters opting for an ATS can save time and improve efficiency as it provides a centralised location to store and manage candidate information, making it easier to search and reference in the future.
With ATS software, the automation of many manual tasks such as resume screening, scheduling interviews, and tracking candidate progress becomes fast, secure, and hassle-free.
By using ATS software, job seekers can ensure their application is reviewed by a recruiter, as the system can efficiently sort and rank applicants based on predetermined criteria such as keywords and qualifications. This can improve the chances of getting their application recognised by top recruiters.