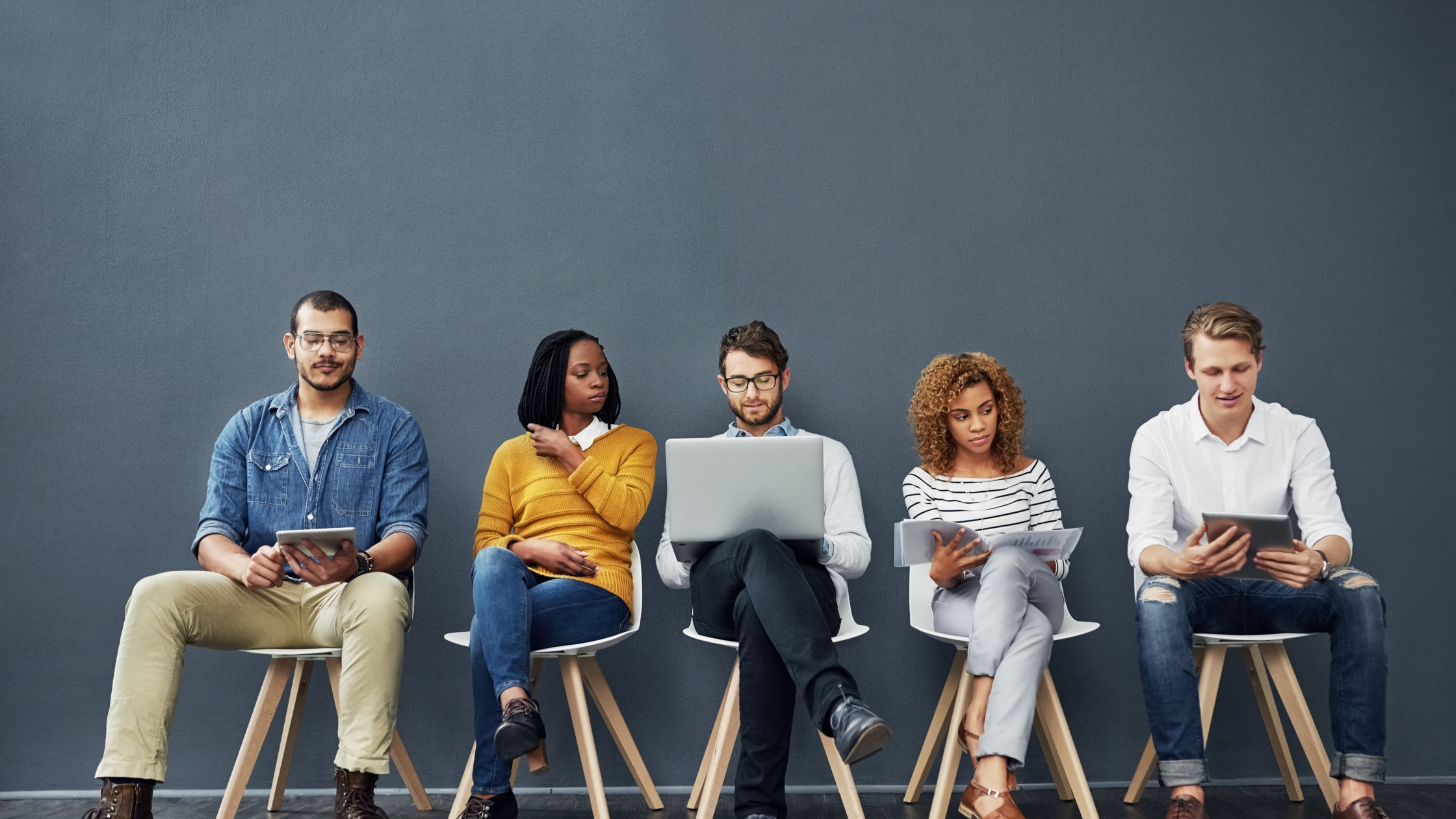 "To get great hires, you need to put in a lot of effort to reach enough interested people… spend time writing a great job spec — make it exciting, representative of the role, and appealing to a wide range of people (e.g., check gender bias by putting it through a gender decoder)."– Tom Rogers, cofounder and chief product and technology officer at Farewell.
Hire the right people, and watch your business soar.
Every startup journey starts with hiring the right person for the right position. If you succeed in adding top talent to your company's workforce, you are going well to achieve your recruitment goals.
Hiring the right person starts with searching the potential candidates, screening their resumes, conducting interviews, and shortlisting them for the final round and the onboarding process. Investing quality time in your hiring process and finding the star candidate will help you take your company forward and achieve what you've been dreaming of.
You can make your hiring ride smooth, cost-effective, and time-saving by planning a recruitment strategy to find the best candidates for your company. It includes job descriptions, job postings, employer branding, employee referrals, campus recruitment, social media outreach, and collaboration with recruitment agencies.
Here, we've covered all information to recruit potential candidates for your early-stage startup business.
How to hire the right people for your startup?
There is no magical formula for hiring the best candidates in a few hours. All you have to do is to understand how this recruitment process works to make a diverse team. Whether you have just stepped into the business world, where competition is always in top gear, you can cakewalk the hiring process by proceeding step by step.
Define what exactly you're looking for in the candidate
.
When you are hiring for a new company, the clear idea of what makes sense is the job description. It is the first encounter with future applicants who could be part of your startup company. The question is -What does a good job description look like? It's different than copy paste things when you have googled the classy lines and wrap up in a structure to make a job description. You should follow a precise system to draft the job description:
Give a title to the job description to post on different

job boards in the UK.

Define the position properly with skills, experience, work experience, and academic qualifications.

Give an overview of the purpose of the position and key qualities or responsibilities to post the job on the careers page.

List the requirement of certification or license if needed to perform the job duties.

Include employer brandings like benefits, working hours, work culture, flexibility, and achievements.

Highlight the salary benefits and compensation like bonuses.

Use inclusive language to attract a diverse pool of top candidates.

Make the job description appealing by giving it a structure with a template or format.

Add images or graphics highlighting the job position, experience, and benefits.

Think like a job seeker and look for what they want to read in the job role.
Understand how the candidate's aspiration fits with the job
When hiring an ideal or new candidate, jumping on resumes in bulk is difficult. Make criteria of candidates who come along or create a list of who stands with all skills you have asked for the job role.
When you create the job description for the position you've hoped to close soon, pay attention to how this particle job role will grow in the coming five or ten years. How do the potential hires work on the growth plan of your organisation? Can this candidate retain to work along with the vision of your company?
Asking them about the growth of their career in the next three years and how would this job role help them fulfil their aspirations give you a clear sense or indication of proceeding with the applications or not. Plan a questionnaire to learn more than the skill test:
Are you a continuous learner?

Where would you see yourself growing in the coming 5 years?

Are you adding skills to become a certified candidate in your job domain?

Can you handle a team if you are allowed to become a team leader?

What inspires you the most?
Make their career goals discussion a key part of your interview questions, as it can help you know what a potential candidate thinks about the job role offered by your company. With this, you can also determine whether there is a similar approach to the potential employee's goals and company vision in the coming years.
Opt potential modes to hire great employees for your company.
When you have already joined the league of the bulk-hiring process of different job roles, looking for assistance, a guide, or a helping hand, then nothing makes your hiring simple, easier, and more productive than choosing the right mode or platform to source the right candidate for job roles.
Job Boards: Go for free trials to choose the best job board to post job descriptions and get the applicant's resume to meet your hiring needs.
Recruitment agency: Talk with recruitment agencies about your company's job opening and ask about the price structure and offerings. Choose the best one to suit your needs.
Industry platforms and forums: Check out the hiring experience of past companies who have opted for different platforms to source qualified candidates for various positions.
In-house recruitment: If there is a job requirement of transition from the early stages to higher positions, you can plan the growth of existing or current employees by planning a career development program. You can also look for reference checks to close the positions.
Plan hiring budget
For posting job descriptions and running job adverts on job boards or social media platforms, you need a hiring budget to source the perfect person as a potential employee for your business. You can plan a budget to figure out the Work with your team members and industry peers to figure out the following costs:
In-house recruiter salaries

Job advertising cost

Job board subscription plan

Recruitment agency charges

Company website with a career site

External assessment tools

Employee referral programs
Consider other expenses like previous recruitment activities, sourcing channels, cost per hire, and contingency funds budgeting tools like spreadsheets to track and calculate a rough estimate of the entire recruitment process. Use the help of professionals to monitor the expenses regularly.
Get hands-on social media tools to plan the hiring process.
Social media like LinkedIn, Twitter, Facebook, Instagram, or Youtube can be a game changer in hiring the first employee or job candidate for your company's open position.
With billions of users on one platform, you can make a good bet to hire the right person for your company. Job posting on social media channels is available for all human resources worldwide. When you post on your company's particular media page like Instagram, LinkedIn, or Twitter, you engage a large audience in your connections.
Keep posting about company culture, fun activities, work balance, and a good employee environment for better reach and engagement on social media channels.
Consider evaluation strategies beyond the face-to-face interview
.
The biggest challenge of phone interviews is you need clarity about the presentation of a candidate. To make this process easier, you can follow different strategies to evaluate the performance of the candidate:
Core skill test: Conduct an online test to check domain knowledge and evaluate the performance of practice skills. Plan an exam or assessment test per the job requirement and shortlist the candidates based on their scores or performance.
Behavioural analysis: It is one of the important aspects to look into when hiring the best candidate for your company. Conduct behavioural assessment tests to know more about personality traits, work style, and communication skills. It will give you an insight into the overall personality of the candidate.
Referrals: When you get references from your company's employees, you can ask them about their work history, skills, and ethics to verify the details before shortlisting them for the interview round. It is one of the best ways to know about a candidate's strengths and weaknesses.
Social media presence: Social media channels like Instagram, LinkedIn, Facebook, and Twitter give a clear window into candidates' personalities, interests, and values. It can be helpful to evaluate cultural fit and identify the other talent they have in their personality other than work skills.
Work stimulations: Every job requirement is different. Some require keen attention to work modules, so the candidates should have problem-solving, work-handling, and creativity skills. If hiring for a managerial post or higher role, explore how well-organised the candidates are.
Hire people of different traits.
Approach candidates of different interests to hire in your company who can lead a team with a broader range of skills and capabilities. They can tackle various challenges and tasks by bringing different viewpoints to decision-making. If you are in your early days of starting your business or company, you should consider candidates of other approaches like:
Skilled candidates

Tenacious people

Growth seekers

Multi-talented people

Go-getters

Individuals with a growth mindset

Responsible candidates

Specialists for scaling business

Rapid learners

Contributors
You can strategise your company's growth in multiple domains by getting diverse candidates in your team who can contribute to expanding your development vision and objectives.
When you give more importance to a person's approach than past experiences or skills, you give them an excellent opportunity to get a platform to develop skills, attain responsibilities and get the role that they have been dreaming of.
Also, if the candidate's personality, work ethic, past performance, and culture fit qualities are impressive, consider him to make a new hire to meet your business goals.
Talk about benefits and compensation plan.
New hires eagerly want to know what unique benefits and compensation plans your company has offered the candidates. Post a long haul of incentives and bonuses in the job post.
Many reputed companies and other businesses promote employee benefits, including health and dental insurance, educational assistance, flexible work arrangements, and holiday packages. These special benefits can create an employee brand, engagement, and retention.
Check for referrals
Launching an employee referral program in the company can reduce your hiring stress. You can ask the existing employees to give a reference for the right person for the open position. Interviewing a referred person also benefits existing employees through gifts, monetary schemes, etc. Here's a guide to planning the referral program for hiring quality candidates in your company:
Announce the Employee Referral Program: Create a post with graphics and a job description to circulate in your office group channels, mentioning the requirement, joining date, and benefits. You can ask them to refer the best candidate to suit this job role and share the special gifts.
Contact References: Communicate with the referral candidates via phone or email and schedule a flexible time to interview the managers, supervisors, and management team.
Make a list of interview questions: Before planning an interview with the applicant, list their detailed responses, like How long did the applicant work for you? How did the applicant handle challenging stations or conflicts? Where are the job roles and responsibilities included in the job role? Tell me about the overall personality of the candidate.
Evaluate the feedback: Compare the candidate's resume and job description to look for inconsistencies and patterns in the feedback and consider their strong and weak points.
Steps to avoid bad hiring decisions
Nowadays, startups fail because they have yet to plan the recruitment strategy, including job boards, screening of candidates, interview process, etc. If the employees don't fit the job role you are looking for, the recruitment KPI metrics, like the hiring cost and retention rate, will be affected.
The screening and interview process is a crucial part of the recruitment procedure. You must complete all of the criteria to engage, locate and interview the right person for your company. There are some tips to avoid hiring decisions during the interview process:
Determine the hiring goals and objectives

Check for the reviews and ratings of job boards

Use behavioural interview questions

Check the past experience and work ethic of the candidate

Conduct skill tests and group discussion

Verify the details provided by the candidate

Plan and manage the flexible time to conduct interviews

Evaluate the overall performance of the candidate
Tips for hiring the right people for your startup team during the recruitment process
Define the job roles in the description

Look for the potential candidates

Focus on cultural fit

Opt for the best job board for recruitment

Post on social media channels

Look beyond the experience and skills
Conclusion
Hiring the right people for your company can take your business to new heights. Recruiting a hard-working and talented candidate for the team adds great value to your company's productivity. However, hiring the wrong person can affect recruitment KPI metrics like retention rate, cost, and engagement time. So, take your time with the recruitment process and get settled for good applicants.
Take time to identify the qualities and skills of an ideal candidate who can handle day-to-day responsibilities perfectly, and plan recruitment strategies to hire the best candidates on the job boards. Make a talent pool of active and passive candidates to plan the future hiring needs of your company.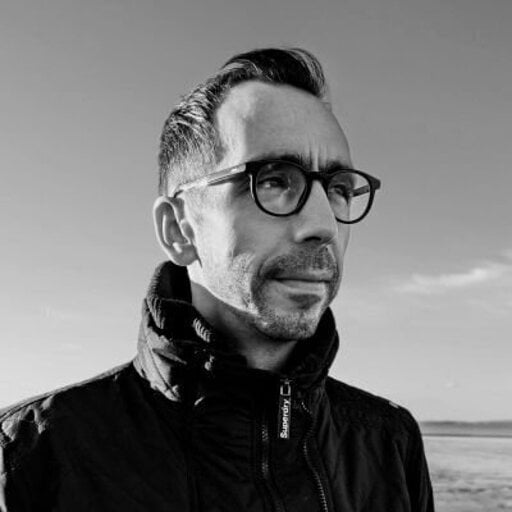 By James Yorke
19 Mar 2023 · 8 min read
As the Digital Marketing Manager at GoHire, I steer the company's online presence, constantly trying to push the company forward and exploring the latest trends in digital marketing. When I'm not working on GoHire's marketing campaigns, I embrace the challenge of running in the rain, take my loyal Doberman dog out for walks, and passionately support Tottenham Hotspur F.C. through the many highs and lows!