Getting your hiring on the right track can be a difficult task.
The latest hiring statistics are the keys to a great hiring strategy.
In fact... 🤔
...as hiring decisions become more data driven, it's important for hiring managers to look beyond your own hiring data, learn from others, and start utilising the best recruiting tools for SMBs.
We've summarised the top hiring statistics in 2022, just for you.
General Hiring Statistics
1. The average length of the job interview process stands at about 27.5 days. (CMD Recruitment)
2. 76% of hiring staff say attracting quality candidates is their biggest challenge. (CMD Recruitment)
3. 41% of recruiters say filling entry-level positions is one of their biggest challenges. (Finances Online)
4. 75% of hiring staff agreed that attracting passive candidates is more of a challenge, as they tend to respond at a much lower rate. (CMD Recruitment)
5. 70% of the global workforce is composed of passive talent. (Finances Online)
6. Three quarters of hiring staff say it's easier to attract top talent when the candidate knows about your organisation, confirming that employer brand is a powerful business tool. (CMD Recruitment)
7. The most effective talent branding tools include company websites (68%), online professional networks and social media. (Finances Online)
8. It costs employers 33% of an employee's annual salary to hire a replacement if that worker leaves. (CMD Recruitment)
9. 42% of companies say one of their biggest priorities is investing in tools that help to speed up hiring. (Finances Online)
10. 39% of recruiters allocate 1 to 3 business days to candidate training. (Finances Online)
11. 41% of companies use mobility strategies in recruiting outside talent. (Finances Online)
12. 81% of companies that pursue talent mobilisation experience revenue growth or surpass targets. (Finances Online)
13. 84% of companies use social media in recruiting. (Finances Online)
14. 75% of companies use behavioural interview questions to assess soft skills. (G2.com)
15. 8 out of 10 recruiters use references to screen candidates. (Finances Online)
16. Companies lose as many as 89% of potential candidates due to prolonged screening process. (G2.com)
17. 55% of those who continuously recruit throughout the year say this reduces their time-to-hire and 42% say it reduces cost-per-hire. (G2.com)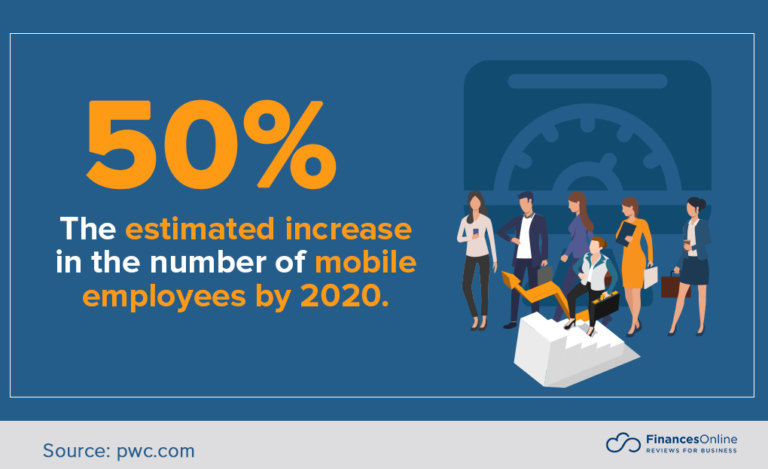 Jobs and Careers Hiring Statistics
18. By 2022, Millennials will make up over a third of the global workforce. (Manpower Group)
19. 80% of Millennials want to work overseas. (Finances Online)
20. 6/10 Millennials also say they are open to different job opportunities. (CMD Recruitment)
21. 57% of the Millennial workforce expect to move job within two years, while 40% will move within one year. (CMD Recruitment)
22. 62% of Millennials are confident that if they lost their main source of income tomorrow, they could find equally good or better work within three months. (Manpower Group)
23. 93% of Millennials see ongoing skills development as an important part of their future careers. (Manpower Group)
24. 7.6 million US workers will be working in the 'gig economy' regularly by 2022. (Paycor)
25. 82% of contingent employees say they have at least one current contract job that is knowledge-based (i.e. writing, consulting, photography, etc.) (Finances Online)
26. 67% of SMBs offer flexible work agreements. (Finances Online)
27. 96% of software and IT companies allow remote work in some capacity. (Finances Online)
28. It is estimated that there will be an increase of 50% in the number of remote employees by 2022. (Finances Online)
29. Nearly two-thirds of U.S. companies have employees that work remotely, and research indicates the remote work will equal, if not surpass, fixed office locations by 2025. (CNBC)
30. 4 in 5 job seekers research a company's online reviews and ratings when deciding whether to apply for a job. (CMD Recruitment)
31. 84% of job seekers say that a company's reputation is crucial when deciding where to apply for a job. (CMD Recruitment)
32. 50% of companies have seen an increase in the number of candidates with a master's degree for entry-level positions. (Finances Online)
33. More than 5 million information technology jobs are to be added globally by 2027. (Finances Online)
Candidate Experience Hiring Statistics
34. Organisations that invest in a strong candidate experience improve the quality of their new hires by 70%. (G2.com)
35. On average people are willing to spend 118 minutes preparing and submitting their application. (G2.com)
36. 59% of candidates have abandoned an online application due to issues or bugs on the website. (Finances Online)
37. 60% of job seekers have quit filling out an employment application due to its length or complexity. (G2.com)
38. 72% of hiring managers say they provide clear job descriptions, while only 36% of candidates say the same. (G2.com)
39. 45% of job seekers hear about job openings from friends, while 35% go to a company's site. (Glassdoor)
40. 7 out of 10 people use Google to search for job openings. (Finances Online)
41. 79% of job seekers say they are likely to use social media in searching for jobs. (Finances Online)
42. 73% of job seekers won't apply to a company unless that company's values align with their own. (Glassdoor)
43. 33% of workers say that professional development is an important factor when looking for a new job.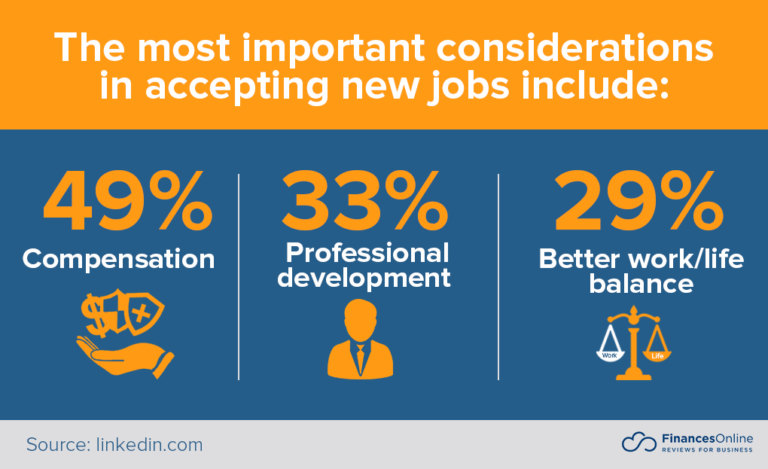 Diversity and Inclusion Hiring Statistics
44. 71.5% of businesses say they have a diversity strategy, or are making progress. (Finances Online)
45. Highly inclusive organisations generate 1.4x more revenue and are 120% more capable of meeting financial targets. (CMD Recruitment)
46. Companies that acquire a diverse workforce are 15-35% more likely to have higher than average financial returns while those without diversity lag behind. (Paycor)
47. Companies in the top tier for racially and culturally diverse executive teams were 33% more likely to experience above-average profitability than companies in the bottom tier. (Glassdoor)
48. Inclusive companies have a 2.3x higher cash flow per employee over a three-year period. (G2.com)
49. An analysis of more than 20,000 firms in 91 countries found that companies with more female executives are more profitable. (CMD Recruitment)
50. 41% of companies have seen an increase in the percentage of new hires that are minorities and women. (Finances Online)
51. 58% of employees say they would not apply to work for a company where there is a pay gap. (Glassdoor)
52. 40% of workers across generations and genders feel socially excluded or ignored at work. (Glassdoor)
53. 68% of women accept the first salary offer and don't negotiate. (Paycor)
54. More than half of employees think their employers should focus on becoming more diverse. (Paycor)
Employee Retention Hiring Statistics
55. 82% of hiring executives see candidate experience as important. (Finances Online)
56. 52% of job hunters say a lack of response from employers is their biggest frustration. (Finances Online)
57. 53% of job hunters want recruiters to clearly explain expectations in the job description. (Finances Online)
58. 81% of job seekers say employers continuously communicating status updates to them would greatly improve the overall experience. (G2.com)
59. 40% of candidates say they've experienced a lack of communication between when they accepted a job and their first day of work. (G2.com)
60. 55% of the candidates believe it should take between one to two weeks from the first interview to being offered the job while it really takes on average 38 days. (G2.com)
61. Some parts of applying for a job are more important than others. The aspects that job seekers find most important to a positive experience include clear and regular communication (58%), clear expectations (53%), and feedback regarding rejection (51%). (Glassdoor)
62. 36% of women and 29% of men say flexible work arrangements are critical to consider a job. (Finances Online)
63. 56% of companies have paid for employees to get skills-based training outside the office, so they can move up to a higher-skill job within their organisation. (G2.com)
64. Job seekers also want to see an employer's mission and purpose: 89% believe it's important for an employer to have a clear mission and purpose — one that's easy to find on a job posting. (Glassdoor)
65. 79% of job seekers will consider a company's mission before applying. 66% of employees find motivation in a company's mission, and 64% attribute their company's mission to the main reason they stay in their current jobs. (Glassdoor)
66. The top reasons given by employees for leaving their jobs include lack of career development (22%), lack of support with work-life balance (12%), their manager's behaviour (11%), unsatisfactory compensation and benefits (9%), and poor well-being (9%). (G2.com)
67. Among HR professionals who claim difficulty in retaining older workers, 47% cite work location inflexibility as the biggest challenge, followed by career inflexibility (45%) and work hours inflexibility (44%). (G2.com)
68. The top reasons why Millennials leave their companies are because they received a better job offer from another company (30%), their career goals weren't aligned with their company (27%), or they saw a lack of career opportunities within the company (13%). (G2.com)
69. Family status affects the desire to change jobs. Married employees are less likely to look for a new position than single people, but employees with children are more likely to job search. (Paycor)
70. More than half (64%) of potential employees are starting to utilise contractual work and the "gig economy" to supplement their income. (Paycor)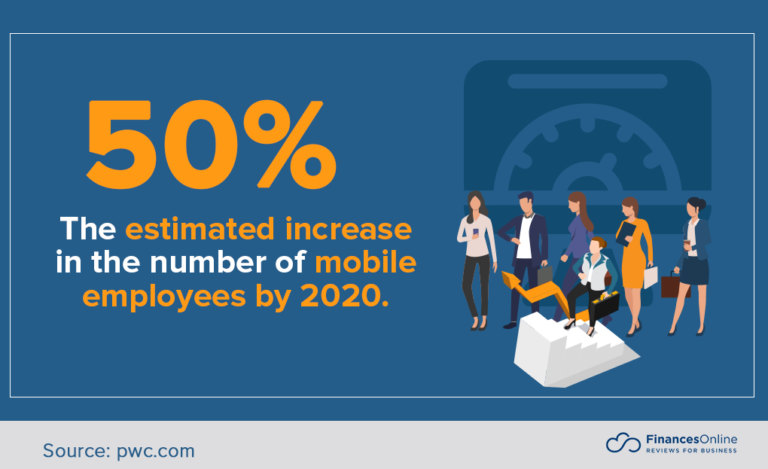 Employee Wellness Hiring Statistics
71. More than 40% of millennials select employers based on their health and wellness benefit package. (CMD Recruitment)
72. 51% of employers say using health and wellness benefits to maintain employee loyalty and retain talent will become even more important in the next 3–5 years. (G2.com)
73. 70% of employers have improved their physical environments to encourage healthy behaviours, including adding healthy foods to cafeteria menus, walking paths and campus bike-sharing programs. (G2.com)
74. 60-78% of employees feel that their job gives them a sense of meaning and purpose with the field of technology scoring the highest. (Paycor)
75. 64% of millennials would rather make less at a job they love than make more at a job they find boring. (Paycor)
76. 75% of employees would stay longer at an organisation that listens to and addresses their concerns. (G2.com)
77. Finding a work-life balance is the most desirable benefit to 42% of job applicants. (Paycor)
78. 81% of working parents would rather have work-life balance than receive higher pay. (Paycor)
79. A 13% increase in productivity has been observed when employees are allowed to work from home. (Finances Online)
80. 66% of HR employees believe that employee engagement has increased over the past year, yet only 34% of non-HR employees feel more engaged over the same time period. (G2.com)
81. Employee burnout accounts for up to half annual workforce turnover. (Paycor)

Hiring Technology Statistics
82. 36% of HR professionals blame insufficient technology for their inability to automate and better organise onboarding programs, further inhibiting their ability to train managers in proper onboarding techniques. (G2.com)
83. 78% of companies using an ATS say recruitment tech makes hiring easier than ever. (Finances Online)
84. A majority of employers (97%) plan to increase their investments in recruiting technology. (Paycor)
85. 60% of recruiters and hiring executives use video technology. (Finances Online)
86. 59% of millennial hiring managers strongly agree that technology will reduce recruiters' roles in their companies' talent acquisition processes over the next five years. (G2.com)
87. 35% of job seekers say they would prefer to apply to jobs from their phones. (Glassdoor)
88. There's incentive to advertise your job application as mobile-friendly: Doing so can increase the number of job applicants by 11.6% over applications that are not advertised as such. (Glassdoor)
89. More women (52%) than men use mobile devices to apply for jobs. (Glassdoor)
90. Making an online job application even 10% easier to complete can cause a 2.3% increase in job applications from mobile users and 1.5% increase from desktop users. (Glassdoor)
Human Resources Statistics
91. 53% of HR professionals say employee engagement increases when onboarding is improved. (G2.com)
92. 76% of HR leaders say employee onboarding practices are underutilised at their organisation. (G2.com)
93. 55% of organisations say they do not measure the effectiveness of onboarding programs, hindering accountability for success and preventing opportunities for improvement. (G2.com)
94. Only 12% of employees agree that their company does a good job of onboarding new employees. (Zety.com)
95. 89% of HR leaders surveyed agree that ongoing peer feedback and check-ins have a positive impact on their organisations. (G2.com)
96. 61 percent of new hires do not get any training on company culture. (G2.com)
97. Millennials are more likely than other age groups to value company culture: 65% value it compared to 52% of people 45 and older. (Glassdoor)
98. 87% of organisations say culture and engagement is one of their top challenges, and 50% call the problem "very important." (Zety.com)
99. Only 24% of executives believe HR is thinking long-term and anticipating multiple versions of the future. (The HR World)
100. HR departments are already 43% more likely to be involved in the long-term business planning process. Businesses that involve HR at this level are also over six times more likely to have exhibited strong financial performance.