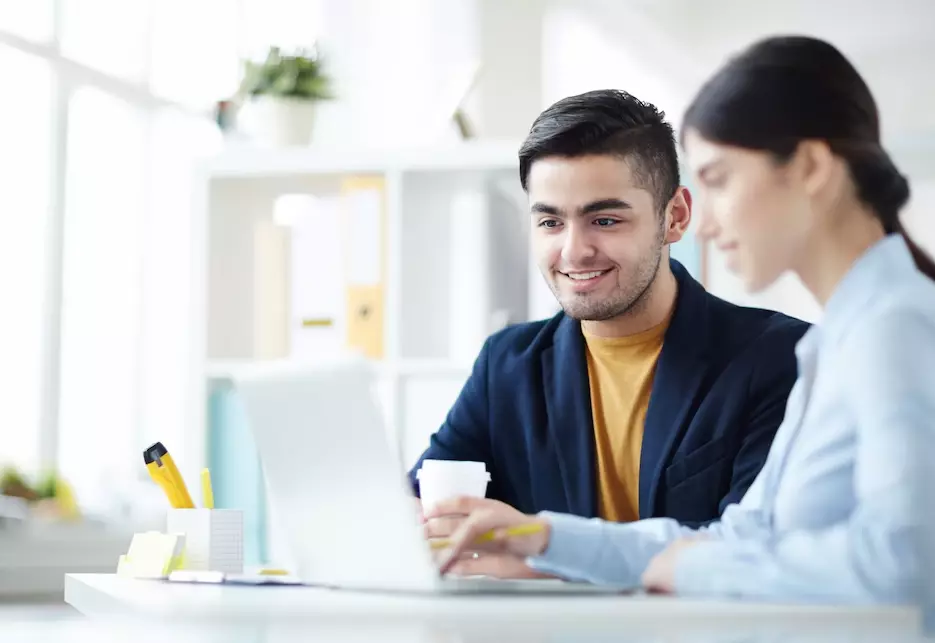 Did You Know?
Recruiters don't even see 70 per cent of the resumes they receive. Ever wondered what the reason behind the same is?
The applicant tracking system (ATS) is the answer to this. ATS stores rank and score the CVs based on parameters such as main keywords, job titles, work experience, etc.
An applicant tracking system simplifies the hiring process for hiring managers and HR departments. This tool is one of the most sought-after tools in the recruitment industry that can help them filter and sort hundreds and thousands of resumes and hire the perfect candidate for the open position.
This also implies that to land the job they are looking for, the job applicants must move that extra mile to optimise their CVs to make them even more detectable by an ATS.
Wondering how ATS impacts the candidate experience? Here's a quick guide for you!
1. An ATS helps save time
Calculate the time to publish a job to a job board manually. The time you spend reviewing resumes and emailing each applicant, even those not a good fit for the position you posted, is well-spent. This is a lot of time and resource wastage.
An ATS can automate and simplify all these labour-intensive processes, cutting hiring time by up to 20%. For instance, using artificial intelligence, CVs can be impartially and mechanically checked to exclude all candidates. The appropriate ATS will compare your application to the specified job requirements. Candidates will be accepted or rejected based on their performance and suitability for the post they have applied for.
2. An ATS helps boost efficiency
With an ATS, recruiters can track and manage candidates. This also allows for easy tracking of all the essential information about the candidates. This is beneficial for organisations as this helps to keep the information organised and accessible for all the teams.
3. An ATS makes recruiters more productive
One of the numerous benefits AI may offer to the hiring process is eliminating prejudice from the selection process. For example, an applicant tracking system integration with an AI system in place may swiftly identify the applicants who best meet the job criteria and weed out the unqualified ones. This enables hiring managers to concentrate their efforts on the best candidates and ultimately improve the quality of their hiring.
4. An ATS helps improve the quality of hire
One of the numerous benefits AI may offer to the hiring process is eliminating prejudice from the selection process. For example, an applicant tracking system (ATS) with an AI system in place may swiftly identify the applicants who best meet the job criteria and weed out the unqualified ones.
As a result, hiring quality, employee retention, and turnover rates all improve as recruiters can concentrate their efforts on the best candidates they uncover.
5. An ATS helps you analyse data in new ways
AI has several advantages for the recruitment process, one of the greatest being removing biases from the decision-making process. With an ATS, an AI system can be implemented, and a suitable candidate can be found more easily. As a result, ATS enables recruiters to concentrate their efforts on the best candidates they uncover, enhancing the hiring process, increasing employee retention, and reducing turnover rates.
An adequate ATS offers analytical data to recruiters, assisting them in tracking the most crucial hiring indicators and enhancing the hiring process. In addition, identifying performance issues and significant trends that influence the methods can be aided by this.
Additionally, having access to information about their past hiring procedures enables recruiters to create new hiring processes more quickly.
6. An ATS helps improve candidate experience
Candidate experience is one of the most crucial aspects of a recruiting process and one that recruiters sometimes neglect and reject. AI may offer several benefits to the hiring process, including this.
By tracking each applicant's progress and facilitating communication with candidates via built-in emailing systems, an ATS lets recruiters interact with candidates more effectively.
Related Read: How can an ATS Improve the Candidate Experience?
7. An ATS boosts your employer branding
Customisation and branding potential is a must-haves when selecting an ideal ATS. If candidates apply through a page or portal that accurately represents the company's image and values, they will feel more at home and involved with your business.
In addition, since candidates would think like members of the organisation from the start, this will increase the retention rate of applications and avoid drop-outs by 40%.
Related Read: 5 Top Tips To Boost Your Employer Brand
8. An ATS is beneficial even when you are not hiring
The best applicant tracking system may save you much time even if you are not actively hiring. You can check your database in advance to see if you already have a possible applicant waiting to be contacted instead of establishing a new offer. As the candidate has already been evaluated, this will save you a tonne of time and make the recruiting process simpler and quicker for both the employer and the candidate.
Additionally, the software's talent pool may be instrumental in reducing turnover. On the one hand, you can lower turnover rates with the appropriate ATS by recruiting the proper personnel. On the other side, you'll always be ready to handle turnover scenarios with prior applicants that you already have in your database.
9. An ATS promotes collaborative hiring
A corporation may establish a diverse and competent staff organisation through collaborative recruiting.
Integrations with cutting-edge apps are included in ATSs, which facilitate teamwork.
HR departments, internal and agency recruiters, and feedback and reviews of each candidate may effectively manage a collaborative decision-making process.
10. An ATS helps speed up the entire recruitment cycle
You may streamline recruiting by centralising and organising all application information on a single platform.
The recruiting process moves more quickly after the ATS software has set up everything from accepting applications to selecting the top prospects, setting up interviews, and selecting the ideal candidate for the job.
The recruitment process is enhanced by bulk emailing, phoning, and automated email follow-ups, which enable you to communicate more quickly.
Related Read: 10 Tips to Skyrocket your Recruitment Process in 2023
11. An ATS helps lower bounce rates on job ads
Nothing is more annoying than a job posting that occasionally gets bounced. Unfortunately, all of the strenuous efforts are wasted in the process.
More excellent knowledge of how to post and carry out job advertising and how you may have better outcomes can be achieved with the help of applicant tracking systems, which are a straightforward and enhanced option.
You may boost the time people spend on the website and the number of applications by using an ATS.
Lower bounce rates can be obtained by writing better job descriptions. Therefore, we have developed this resource page with great job description templates for everyday use.
12. An ATS helps streamline the HR department
The HR staff may handle and assess several applications in a few hours instead of days when there is a streamlined development between subsequent jobs.
This facilitates quicker and more effective work on the part of recruiting agencies. In addition, an ATS will specifically assist you in doing away with spreadsheets.
13. An ATS helps get rid of unnecessary resumes
Most of the time, applicants submit resumes without reading the job description or determining whether they fit all the requirements. A recruiter who has to sort through numerous applications, weed out the qualified candidates, and then shortlist the top candidates for the job is quite frustrated in such circumstances.
You'll find that everything will be much simpler if you use a recruitment CRM. To make comparisons quick and straightforward, a CRM will organise the resumes you gather and present applicant data.
To defeat the ATS search algorithm, candidates may now customise their resumes using various available tools.
This indicates that you must craft your search queries (instead of utilising the automated job descriptions)
Closing Thoughts
We've looked at a number of the ways that ATS impacts the hiring for recruiters as well as candidates. In addition to the pros, we would like to draw attention to the fact that ATS software may frequently result in recruiting silos that block off marketers and hiring managers from vital applicant monitoring data.
Consider yourself an employer for a moment. Any technology you use to guide candidates through the interview process is not connected with your recruiters' applicant tracking system (ATS). Thus, you need more knowledge regarding the applicants at your desk. Even if you have all of a candidate's pertinent information, you might wonder why they were chosen for an interview above any other applicants.
How will this affect your capacity to offer a high-quality, personalised applicant experience? It will probably take a lot of work to provide a memorable experience for your prospective employee that highlights your business's value.

Thankfully, it doesn't have to be this way. It doesn't follow that applicant tracking systems can't be connected because most must be with procedures farther up and down the hiring process. On the contrary, it may increase team cohesiveness and result in more successful recruiting when your ATS guides methods like recruitment marketing and event marketing automation. However, to get there, businesses must prioritise the application experience and use technology to support that decision.